Stainless Steel 904L Plates, ASTM B625 Stainless Steel 904L Sheets, Werkstoff Nr. DIN 1.4539 Sheets, UNS N08904 Plate, SS 904L Chequered Plates, 904L Galvanized Plates, 904L SS Polished Sheets Suppliers in India.

SS 904L Perforated Sheet, UNS N08904 Sheets & Plates, DIN 1.4539 Sheets & Plates, AISI 904L Plate, SUS 904L Plate, Hot & Cold Rolled 904L Stainless Steel Plate & Sheets Manufacturer in India.
We are Manufacturer, Supplier & Exporter of Stainless Steel 904L Sheets, Plates which find application across diverse sectors. SS 904L Sheets are high performance austenitic stainless steels, which has some good weldability and excellent formability. Uniform corrosion occurs in SS 904L Plates when all, or at leasta large section, of the passive layer is destroyed. For WNR 1.4539, this typically occurs in acids or in hot alkaline solutions. The alloy 904L Stainless Steel Sheet shall conform to the required chemical composition such as carbon, manganese, phosphorus, sulfur, silicon, nickel, chromium, molybdenum, copper, nitrogen, and iron.
SS 904L Plates are a non-stabilized Super-austenitic Stainless Steel type. TheseSS 904L Plates are notable for their properties, for example, imperviousness to reducing acids, for example, sulphuric corrosion. Our 904L SS Plates are additionallyimpervious to chloride ion stress corrosion cracking, oxidation and elevated temperature conditions. Stainless Steel 904L Coils has been application proved overmany years and was originally developed to resist corrosion in dilute sulfuric acid. SS 904L Plates is used for flue gas cleaning, bleaching equipment in the pulp and paper industry, etc. Stainless Steel 904L Sheets also has a high resistance to pitting in chloride solutions, a high resistance to both crevice and stress corrosion cracking.For maximum corrosion resistance, Stainless Steel 904L Rings is recommended to use filler metals of equal or higher alloy content.
Specification
| | |
| --- | --- |
| Grade | Stainless Steel 904L | SS 904L | UNS N08904 |
| Standard | ASTM B625 / ASME SB625 |
| Thickness | 4 mm To 100 mm |
| Length | 2000mm, 2440mm, 3000mm, 5800mm, 6000mm, etc |
| Width | 1000mm, 1219mm, 1500mm, 1800mm, 2000mm, 2500mm, 3000mm, 3500mm, etc |
| Surface | 2B, 2D, BA, NO.1, NO.4, NO.8, 8K, mirror, checkered, embossed, hair line, sand blast, Brush, etching, etc |
| Finish | Hot rolled plate (HR), Cold rolled sheet (CR), 2B, 2D, BA NO(8), SATIN (Met with Plastic Coated) |
| Form | Sheets, Plates, Coils, Slatting Coils, Perforated Coils |
| Applications | Off-Shore Oil Drilling Companies, Power Generation, Petrochemicals, Gas Processing, Specialty Chemicals, Pharmaceuticals, Pharmaceutical Equipment, Chemical Equipment, Sea Water Equipment, Heat Exchangers, Condensers, Pulp and Paper Industry |
Grade Specification
| | | | | | | | |
| --- | --- | --- | --- | --- | --- | --- | --- |
| STANDARD | WERKSTOFF NR. | UNS | JIS | BS | KS | AFNOR | EN |
| SS 904L | 1.4539 | N08904 | SUS 904L | 904S13 | STS 317J5 | Z2 NCDU 25-20 | X1NiCrMoCu25-20-5 |
Chemical Composition
| | | | | | | | | | |
| --- | --- | --- | --- | --- | --- | --- | --- | --- | --- |
| Grade | C | Mn | Si | P | S | Cr | Mo | Ni | Cu |
| SS 904L | 0.020 max | 2 max | 1.00 max | 0.040 max | 0.030 max | 19.00 – 23.00 | 4.00 – 5.00 max | 23.00 – 28.00 | 1.00 – 2.00 |
Mechanical Properties
| | | | | |
| --- | --- | --- | --- | --- |
| Density | Melting Point | Tensile Strength | Yield Strength (0.2%Offset) | Elongation |
| 7.95 g/cm3 | 1350 °C (2460 °F) | Psi – 71000 , MPa – 490 | Psi – 32000 , MPa – 220 | 35 % |
Other Types of Stainless Steel 904L Sheets & Plates
904L grade stainless steel plate
AISI 904L 2B Stainless Steel Plate
904L Hot rolled stainless steel Sheets
SS 904L 2B Surface Cold Rolled Stainless Steel Plate
ASTM B625 904L stainless steel Sheets
904L Stainless Steel Shim Sheet
UNS N08904 Perforated Sheet
904L stainless steel plate
904L STEEL CR PLATES Exporter
UNS N08904 Perforated Sheets
904L Polished Stainless Steel Sheets
ASME SB625 Stainless Steel 904L Plates
SS 904L Chequered Plates
904L SS Polished Sheets
DIN 1.4539 Sheets
904L SS Sheet Cut to Size
ASME SB625 Chequered Plate Supplier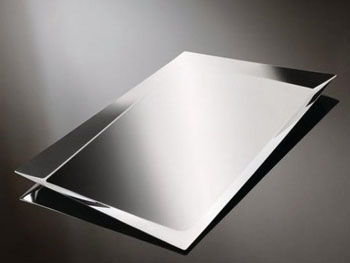 Stainless Steel 904L Polished Plates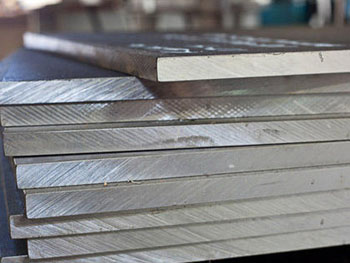 Stainless Steel 904L Hot Rolled Plates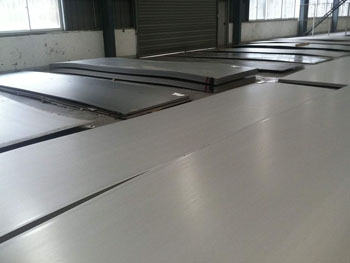 Stainless Steel 904L Cold Rolled Plates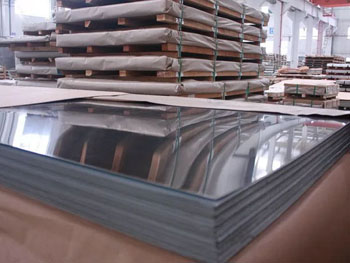 Stainless Steel 904L Shim Sheet
Cities We

Deliver to

Victor Steels Corporation manufactures and exports to multiple cities such as Mumbai, Thane, Navi Mumbai, Pune, Pimpri-Chinchwad, Vadodara, Kolkata, Gurgaon, Ahmedabad, Seoul, Hyderabad, Singapore, Abu Dhabi, Tehran, Calgary, Noida, Riyadh, London, Coimbatore, Jakarta, Istanbul, Bangkok, Kuwait City, Sharjah, Muscat, Edmonton, Busan, Mexico City, Doha, New Delhi, Bengaluru, Chennai, Surat, Bhopal, Ulsan, Faridabad, Houston, Dubai, Jeddah, Aberdeen, Cairo, Geoje-si, Perth, Santiago, Chandigarh, Indore, Kuala Lumpur, Rio de Janeiro, Dammam, Melbourne, Madrid, La Victoria, Bogota, Lahore, Los Angeles, Algiers, Chiyoda, Ankara, Ho Chi Minh City, Toronto, Hong Kong, Howrah, Sydney, Ahvaz, Karachi, Rajkot, Brisbane, Petaling Jaya, Ernakulam, Secunderabad, Gimhae-si, Al Jubail, Port-of-Spain, Thiruvananthapuram, Milan, Atyrau, Lagos, Hanoi, New York, Caracas, Vung Tau, Al Khobar, Manama, Montreal, Granada, Courbevoie, Visakhapatnam, Ludhiana, Moscow, Dallas, Haryana, Colombo
Countries We

Export to

Victor Steels Corporation manufactures and exports to various countries such as Saudi Arabia, Bangladesh, United States, United Arab Emirates, Canada, Angola, Argentina, Austria, Azerbaijan, Pakistan, Peru, Chile, Kuwait, Mexico, Malaysia, Nigeria, Serbia, Singapore, Taiwan, Chile, Venezuela, Ecuador, Netherlands, Brazil, Vietnam, South Africa, Nigeria, Mexico, Turkey, Hungary, Algeria, Belarus, Belgium, Bhutan, Bolivia, Bulgaria, Croatia, Czech Republic, Estonia, Finland, Greece, Italy, Japan, Libya, Colombia, Ghana, Iran, Denmark, Poland, Australia, Afghanistan, Bahrain, Costa Rica, Egypt, Iraq, Jordan, South Korea, Kazakhstan, Sri Lanka, Lithuania, Norway, Oman, Philippines, Poland, Qatar, Spain, France, United Kingdom, Indonesia, Israel, Iran, Russia, Romania, Thailand, Trinidad & Tobago,Tunisia, Ukraine, Yemen, Hong Kong, Gabon, China, Portugal, Switzerland, New Zealand, Sweden, Slovakia, Kenya, Lebanon, Morocco, Mongolia