Cu-ni 90/10 Plate, Cupro Nickel 90/10 Coils, Copper Nickel 90/10 Sheets, Cupro Nickel UNS C70600 Plates, Copper Nickel 90/10 Plates, ASME SB 122 Cupro Nickel 90/10 Plate, Cu-Ni 90/10 Cold Rolled Plates Manufacturer in India.
90/10 Copper Nickel Plate, ASTM B122 Copper Nickel 90/10 Shim Sheets, Cupro Nickel Werkstoff No 2.0872 Sheets 90/10 Cu-ni Hot Rolled Plates, 90/10 Cu-Ni Sheets Supplier in Mumbai, India.
We are Manufacturer, Supplier & Exporter of Cu-Ni 90/10 Sheets & Plates is selected for sea service and comprise of nickel. It is added with iron to give unique characteristics like resistance to general corrosion, erosion, impingement corrosion. It results from the disastrous movement of the water that comprises silt flow and airbubbles at an incredible velocity. The addition of inhibited quantities of manganese and iron in Curpo Nickel ASTM B466 UNS C70600 90/10 Sheets & Plates as well offerthe 90/10 alloy in an unusual resistance to general corrosion and stress cracking, in addition to impingement and erosion, because of unstable water that contains silt flowing and air bubbles at elevated velocities.
Copper Nickel 90 / 10 Sheets & Platesoffer designers and specifiers excellent resistance to stress corrosion, erosion, and bio fouling in seawater and brackish water. In particular, the corrosion resistance of Copper Nickel 90 / 10 (UNS C71500) Circle is notably improved in high-velocity waters and polluted seawater. Cupro Nickel 90 / 10 Plates (UNS C70600) are used in power steering tube, brake lines, condenser plates, pressure vessels and distiller tubes. Because of their unique useful properties, Copper Nickel 90 / 10 Plates are specified for marine engineering applications, such as in shipbuilding and repair, desalination plants, offshore oil and gas structures and power generation.
Specification
| | |
| --- | --- |
| Grade | Copper Nickel 90-10 | UNS C70600 |
| Standard | ASTM B122 / ASME SB122 |
| Size | 1000 mm x 90-100 mm, 1220 mm x 2440 mm, 1500 mm x 3000 mm, 90-100 mm x 90-100 mm, 90-100 mm x 4000 mm |
| Thickness | 0.1mm To 12 mm |
| Finish | Hot rolled plate (HR), Cold rolled sheet (CR), 2B, 2D, BA NO(8), SATIN (Met with Plastic Coated) |
| Form | Sheets, Plates, Coils, Slatting Coils, Perforated Coils, Foils, Rolls, Plain Sheet, Shim Sheet, Strip, Flats, Blank (Circle), Ring (Flange) |
| Hardness | Soft, Hard, Half Hard, Quarter Hard, Spring Hard etc. |
| Applications | Off-Shore Oil Drilling Companies, Power Generation, Petrochemicals, Gas Processing, Specialty Chemicals, Pharmaceuticals, Pharmaceutical Equipment, Chemical Equipment, Sea Water Equipment, Heat Exchangers, Condensers, Pulp and Paper Industry |
Grade Specification
| | | |
| --- | --- | --- |
| STANDARD | WERKSTOFF NR. | UNS |
| Cupro Nickel 90/10 | 2.0872 | C70600 |
Chemical Composition
| | | | | | | |
| --- | --- | --- | --- | --- | --- | --- |
| Grade | Cu | Mn | Pb | Ni | Fe | Zn |
| Cupro Nickel 90/10 | 88.6 min | 1.0 max | 0.05 max | 9-11 max | 1.8 max | 1 max |
Mechanical Properties
| | | | | | | |
| --- | --- | --- | --- | --- | --- | --- |
| Grade | Cu | Mn | Pb | Ni | Fe | Zn |
| Cupro Nickel 90/10 | 88.6 min | 1.0 max | 0.05 max | 9-11 max | 1.8 max | 1 max |
Other Types of Copper Nickel 90/10 Sheets & Plates
Copper 90-10 Sheets, Plates & Coils
ASTM B122 Cu-Ni 90-10 Sheets
Cupro Nickel 90-10 Plates
Copper Nickel 90-10 Coils
UNS C70600 Plain Sheet
Cu-Ni 90-10 Flats
Copper Nickel 90-10 Circle
Cu-Ni 90-10 Foils
Copper 90-10 Shim Sheet
Cu-Ni 90-10 Perforated Coils
Copper Nickel 90-10 Slatting Coils
Cu-Ni 90-10 Polished Plates
UNS C70600 Cupro Nickel Hot Rolled Plates
WNR 2.0872 Copper Cold Rolled Plates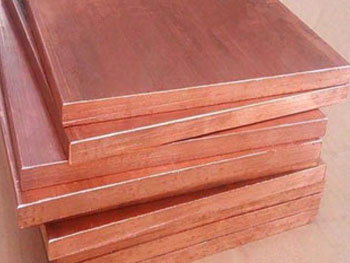 Copper Nickel 90/10 Polished Plates
Copper Nickel 90/10 Hot Rolled Plates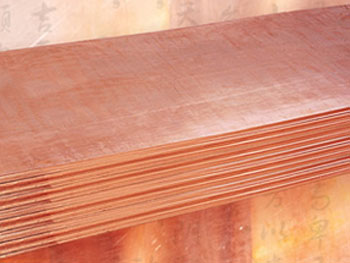 Copper Nickel 90/10 Cold Rolled Plates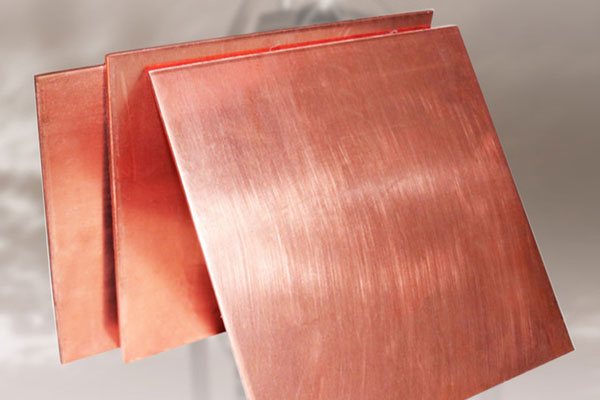 Copper Nickel 90/10 Shim Sheet
Cities We

Deliver to

Victor Steels Corporation manufactures and exports to multiple cities such as Mumbai, Thane, Navi Mumbai, Pune, Pimpri-Chinchwad, Vadodara, Kolkata, Gurgaon, Ahmedabad, Seoul, Hyderabad, Singapore, Abu Dhabi, Tehran, Calgary, Noida, Riyadh, London, Coimbatore, Jakarta, Istanbul, Bangkok, Kuwait City, Sharjah, Muscat, Edmonton, Busan, Mexico City, Doha, New Delhi, Bengaluru, Chennai, Surat, Bhopal, Ulsan, Faridabad, Houston, Dubai, Jeddah, Aberdeen, Cairo, Geoje-si, Perth, Santiago, Chandigarh, Indore, Kuala Lumpur, Rio de Janeiro, Dammam, Melbourne, Madrid, La Victoria, Bogota, Lahore, Los Angeles, Algiers, Chiyoda, Ankara, Ho Chi Minh City, Toronto, Hong Kong, Howrah, Sydney, Ahvaz, Karachi, Rajkot, Brisbane, Petaling Jaya, Ernakulam, Secunderabad, Gimhae-si, Al Jubail, Port-of-Spain, Thiruvananthapuram, Milan, Atyrau, Lagos, Hanoi, New York, Caracas, Vung Tau, Al Khobar, Manama, Montreal, Granada, Courbevoie, Visakhapatnam, Ludhiana, Moscow, Dallas, Haryana, Colombo
Countries We

Export to

Victor Steels Corporation manufactures and exports to various countries such as Saudi Arabia, Bangladesh, United States, United Arab Emirates, Canada, Angola, Argentina, Austria, Azerbaijan, Pakistan, Peru, Chile, Kuwait, Mexico, Malaysia, Nigeria, Serbia, Singapore, Taiwan, Chile, Venezuela, Ecuador, Netherlands, Brazil, Vietnam, South Africa, Nigeria, Mexico, Turkey, Hungary, Algeria, Belarus, Belgium, Bhutan, Bolivia, Bulgaria, Croatia, Czech Republic, Estonia, Finland, Greece, Italy, Japan, Libya, Colombia, Ghana, Iran, Denmark, Poland, Australia, Afghanistan, Bahrain, Costa Rica, Egypt, Iraq, Jordan, South Korea, Kazakhstan, Sri Lanka, Lithuania, Norway, Oman, Philippines, Poland, Qatar, Spain, France, United Kingdom, Indonesia, Israel, Iran, Russia, Romania, Thailand, Trinidad & Tobago,Tunisia, Ukraine, Yemen, Hong Kong, Gabon, China, Portugal, Switzerland, New Zealand, Sweden, Slovakia, Kenya, Lebanon, Morocco, Mongolia