ABS DH36 High Tensile Structural Steel Plates, ABS DH36 Yield Steel Plates, ABS DH36 Pressure Vessel Steel Plates, DH36 ABS Steel Plates, ABS DH36 Abrasion Resistant Steel Plates, ABS DH36 Plate Supplier in India.

ABS DH36 Steel Plate, High Tensile ABS DH36 Steel Plates, DH36 ABS Plates, ABS DH36 Sheets, ABS DH36 A131m Sheets, ABS DH36 High Tensile Steel Plates, Astm A131m ABS Hot Rolled DH36 Steel Plates Manufacturer in India.
We are Manufacturer, Supplier & Exporter of High Tensile ABS DH36 Plates, which has a number of outstanding features to provide like long life, fine quality, everlasting finish and more.ABS DH36 Plates DH36 ABS High Tensile Coils can as well be made-to-order according to the need for a number of applications. Our quality supervisors monitor the complete manufacturing procedure to make sure in giving flawlessness in the presented DH36 ABS High Tensile Sheets.
ABS/DH36 Shipbuilding steel plates are mainly used for making the offshore oil drilling platform, the hull of ship building and ship repairing, the platform pipe joints and other components.The ABS DH 36 Plate supplied by us are accepted by clients in various spheres of the industries ranging from basic industries such as Sugar, Paper, Textile, Dairy, Engineering to more complex such as Oil & Gas, Petrochemical, Chemical & Fertilizers, Power Generation and Nuclear Industries.
Specification
| | |
| --- | --- |
| Item | shipbuilding Steel Plate |
| UT test | S0E1, S1E2, S2E3 and other standard which is required by customers. |
| Length | 3000mm to 27000mm |
| Width | 1500mm to 4020mm |
| Thickness | 6mm to 240mm |
| Material | ABS DH 36 Plate |
Grade Specification
| | | | | | | | |
| --- | --- | --- | --- | --- | --- | --- | --- |
| DNV | GL | LR | BV | CCS | NK | KR | RINA |
| NV D36 | GL-D36 | LR/DH36 | BV/DH36 | CCS/D36 | K D36 | R D36 | RI/D36 |
Chemical Composition
Grade

The Element Max (%)

C

Si

Mn

P

S

Al

N

AB/DH36

0.18

0.1-0.50

0.90-1.6

0.035

0.035

0.015

Nb

V

Ti

Cu

Cr

Ni

Mo

0.02-0.05

0.05-0.10

0.02

0.35

0.2

0.4

0.08
Mechanical Properties
Grade

Mechanical Property

Charpy V Impact Test

Thickness

Yield

Tensile

Elongation

Degree

Energy 1

Energy 2

AB/DH36

mm

Min Mpa

Mpa

Min %

-20

J

J

t≤50

355

490-620

21%

24

34

50<t≤70

355

490-620

21%

27

41

70<t≤100

355

490-620

21%

34

50

Note: Energy 1 is transverse impact test, Energy 2 is longitudinal
Other Types of ABS DH36 Plate
ASTM A131M DH36 ABS Steel Plates
High Tensile A131M ABS DH36 Plates
ABS DH36 Steel Plates
A131M ABS DH36 Steel Plates
DH36 ABS A131M Plates
A131M ABS DH36 Sheets
High Tensile ABS ASTM A131M DH36 Plates
Steel ASTM A131M ABS DH36 Sheets
A131M ABS DH36 High Tensile Steel Plates
ASTM A131M ABS Yield Steel Plates
High Tensile ABS DH36 Yield Steel Plates
ASTM A131M ABS DH36 Steel Plate
High Tensile ABS DH36 Hot Rolled Steel Plates
ABS DH36 ASTM A131M Plates
ASTM A131M DH36 ABS High Tensile Yield Plates
High Strength Low ABS A131M Steel Plate
ABS DH36 Structural Steel Plate
A131M DH36 ABS Structural Steel Plates
ABS DH36 Hot Rolled Steel Plates
DH36 ABS ASTM A131M Offshore Steel Plates
ABS DH36 A131M Yield Steel Plates
High Tensile Pressure Vessel ABS DH36 Steel Plates
ABS DH36 High Tensile Steel Plates
A131M DH36 ABS Abrasion Resistant Steel Plates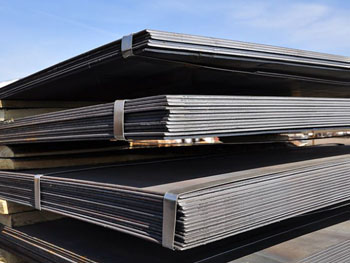 ABS DH36 Plate Hot Rolled Steel Plates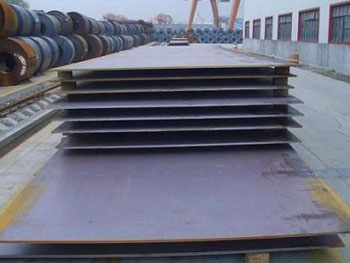 ABS DH36 Plate Structural Steel Plate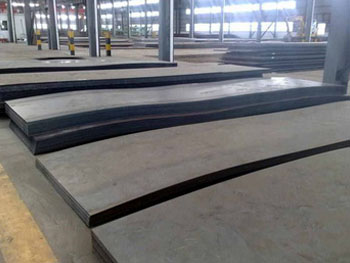 ABS DH36 Plate High Tensile Yield Plates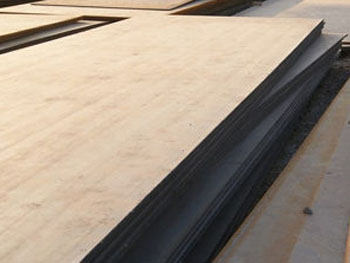 ABS DH36 Plate Abrasion Resistant Steel Plates
Cities We

Deliver to

Victor Steels Corporation manufactures and exports to multiple cities such as Mumbai, Thane, Navi Mumbai, Pune, Pimpri-Chinchwad, Vadodara, Kolkata, Gurgaon, Ahmedabad, Seoul, Hyderabad, Singapore, Abu Dhabi, Tehran, Calgary, Noida, Riyadh, London, Coimbatore, Jakarta, Istanbul, Bangkok, Kuwait City, Sharjah, Muscat, Edmonton, Busan, Mexico City, Doha, New Delhi, Bengaluru, Chennai, Surat, Bhopal, Ulsan, Faridabad, Houston, Dubai, Jeddah, Aberdeen, Cairo, Geoje-si, Perth, Santiago, Chandigarh, Indore, Kuala Lumpur, Rio de Janeiro, Dammam, Melbourne, Madrid, La Victoria, Bogota, Lahore, Los Angeles, Algiers, Chiyoda, Ankara, Ho Chi Minh City, Toronto, Hong Kong, Howrah, Sydney, Ahvaz, Karachi, Rajkot, Brisbane, Petaling Jaya, Ernakulam, Secunderabad, Gimhae-si, Al Jubail, Port-of-Spain, Thiruvananthapuram, Milan, Atyrau, Lagos, Hanoi, New York, Caracas, Vung Tau, Al Khobar, Manama, Montreal, Granada, Courbevoie, Visakhapatnam, Ludhiana, Moscow, Dallas, Haryana, Colombo
Countries We

Export to

Victor Steels Corporation manufactures and exports to various countries such as Saudi Arabia, Bangladesh, United States, United Arab Emirates, Canada, Angola, Argentina, Austria, Azerbaijan, Pakistan, Peru, Chile, Kuwait, Mexico, Malaysia, Nigeria, Serbia, Singapore, Taiwan, Chile, Venezuela, Ecuador, Netherlands, Brazil, Vietnam, South Africa, Nigeria, Mexico, Turkey, Hungary, Algeria, Belarus, Belgium, Bhutan, Bolivia, Bulgaria, Croatia, Czech Republic, Estonia, Finland, Greece, Italy, Japan, Libya, Colombia, Ghana, Iran, Denmark, Poland, Australia, Afghanistan, Bahrain, Costa Rica, Egypt, Iraq, Jordan, South Korea, Kazakhstan, Sri Lanka, Lithuania, Norway, Oman, Philippines, Poland, Qatar, Spain, France, United Kingdom, Indonesia, Israel, Iran, Russia, Romania, Thailand, Trinidad & Tobago,Tunisia, Ukraine, Yemen, Hong Kong, Gabon, China, Portugal, Switzerland, New Zealand, Sweden, Slovakia, Kenya, Lebanon, Morocco, Mongolia