Stainless Steel 317 Plates, 317 Stainless Steel 2B Plate, Stainless Steel 317L Plates, 317L Stainless Steel 2B Plate, SS Grade 317L Polished Plates SS Grade 317 Polished Plates, Stainless Steel 317L Cold Rolled Plates Manufacturer in India.

Stainless Steel 317 Plates, SS Werkstoff No 1.4438 Sheets, SS 317L Perforated Sheets AISI 317 Plate, ASTM A240 Stainless Steel 317L Shim Sheets, SUS 317 Plate, SS UNS S31703 Plates Suppliers in India.
We are Manufacturer, Supplier & Exporter of Stainless Steel 317 / 317L Sheets & Plates which is a molybdenum bearing, low carbon content "L" grade austenitic stainless steel that provides improved corrosion resistance over 304L and 316L stainless steels. The low carbon provides resistance to sensitization during welding and other thermal processes. These 317 / 317L Stainless Steel Sheets & Plates confirms confrontation to sensitization in the course of fusing or when thermal procedures are functional because of the low content of carbon in its chemical configuration. For supreme erosion confrontation in these 317L Stainless Steel Plates, forgings must be hardened at 1900 Deg F smallest as possible and water satiated or quickly cooled by any other resources after hot functioning processes.
Our Stainless Steel 317 Sheets is often used for Oil & petroleum refining equipment,Pulp and paper processing equipment, Food processing equipment, Soap and photographic handling equipment, etc. These Stainless Steel 317 Plates is a molybdenum containing, low carbon austenitic stainless steel with increased additions of chromium, nickel, and molybdenum for better corrosion resistance and increased resistance to chemical attack for formic, citric, sulfurous, acetic, and tartaric acids. ASTM A240 TP Stainless Steel 317L Sheets (UNS S31703) is a molybdenum comprising, low carbon austenitic steel by means of improved accompaniments of nickel, molybdenum and chromium for improved corrosion resistance and augmented resistance to chemical attack for formic, citric, tartaric, sulfurous and acetic acids.
Specification
| | |
| --- | --- |
| Grade | Stainless Steel 317 | SS 317 | UNS S31700, Stainless Steel 317L | SS 317L | UNS S31703 |
| Standard | ASTM A240 / ASME SA240 |
| Thickness | 4 mm To 100 mm |
| Length | 2000mm, 2440mm, 3000mm, 5800mm, 6000mm, etc |
| Width | 1000mm, 1219mm, 1500mm, 1800mm, 2000mm, 2500mm, 3000mm, 3500mm, etc |
| Surface | 2B, 2D, BA, NO.1, NO.4, NO.8, 8K, mirror, checkered, embossed, hair line, sand blast, Brush, etching, etc |
| Finish | Hot rolled plate (HR), Cold rolled sheet (CR), 2B, 2D, BA NO(8), SATIN (Met with Plastic Coated) |
| Form | Sheets, Plates, Coils, Slatting Coils, Perforated Coils |
| Applications | Off-Shore Oil Drilling Companies, Power Generation, Petrochemicals, Gas Processing, Specialty Chemicals, Pharmaceuticals, Pharmaceutical Equipment, Chemical Equipment, Sea Water Equipment, Heat Exchangers, Condensers, Pulp and Paper Industry |
Grade Specification
| | | | | | | | |
| --- | --- | --- | --- | --- | --- | --- | --- |
| STANDARD | WERKSTOFF NR. | UNS | JIS | BS | GOST | AFNOR | EN |
| SS 317 | 1.4449 | S31700 | SUS 317 | – | – | – | – |
| SS 317L | 1.4438 | S31703 | SUS 317L | – | – | – | X2CrNiMo18-15-4 |
Chemical Composition
| | | | | | | | | | |
| --- | --- | --- | --- | --- | --- | --- | --- | --- | --- |
| Grade | C | Mn | Si | P | S | Cr | Mo | Ni | Fe |
| SS 317 | 0.08 max | 2 max | 1.00 max | 0.045 max | 0.030 max | 18.00 – 20.00 | 3.00 – 4.00 | 11.00 – 15.00 | 57.845 min |
Mechanical Properties
| | | | | |
| --- | --- | --- | --- | --- |
| Density | Melting Point | Tensile Strength | Yield Strength (0.2%Offset) | Elongation |
| 7.9 g/cm3 | 1400 °C (2550 °F) | Psi – 75000 , MPa – 515 | Psi – 30000 , MPa – 205 | 35 % |
Other Types of Stainless Steel 317/317L Sheets & Plates
Stainless Steel 317 Sheets
317L Stainless Steel Plates
ASME SA240 SS 317L Coils
317 Stainless Steel Matt Finish Sheet
ASTM A240 Stainless Steel Shim Sheets
DIN 1.4449 Hard Tempered SS Sheet & Coil
High Quality Stainless Steel Sheets, Plates & Coils
UNS S31703 Mirror finish Coils
DIN 1.4438 Stainless Steel Perforated Sheet
SS 317/317L Hard Tempered Coils
Stainless Steel 317L Hot Rolled Plates
SS 317 Industrial Sheet, Plate, Coil
Stainless Steel 317 2B Finished Coils
UNS S31700 Stainless Steel Chequered Plates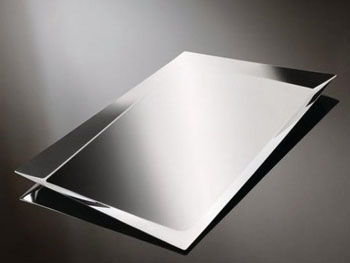 Stainless Steel 317/317L Polished Plates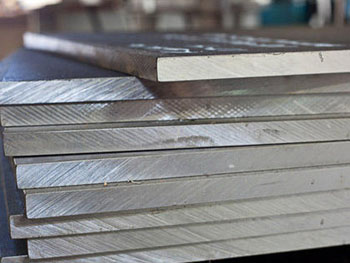 Stainless Steel 317/317L Hot Rolled Plates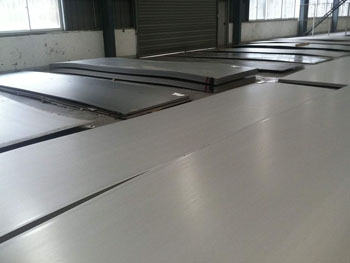 Stainless Steel 317/317L Cold Rolled Plates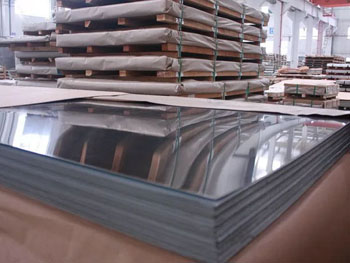 Stainless Steel 317/317L Shim Sheet
Cities We

Deliver to

Victor Steels Corporation manufactures and exports to multiple cities such as Mumbai, Thane, Navi Mumbai, Pune, Pimpri-Chinchwad, Vadodara, Kolkata, Gurgaon, Ahmedabad, Seoul, Hyderabad, Singapore, Abu Dhabi, Tehran, Calgary, Noida, Riyadh, London, Coimbatore, Jakarta, Istanbul, Bangkok, Kuwait City, Sharjah, Muscat, Edmonton, Busan, Mexico City, Doha, New Delhi, Bengaluru, Chennai, Surat, Bhopal, Ulsan, Faridabad, Houston, Dubai, Jeddah, Aberdeen, Cairo, Geoje-si, Perth, Santiago, Chandigarh, Indore, Kuala Lumpur, Rio de Janeiro, Dammam, Melbourne, Madrid, La Victoria, Bogota, Lahore, Los Angeles, Algiers, Chiyoda, Ankara, Ho Chi Minh City, Toronto, Hong Kong, Howrah, Sydney, Ahvaz, Karachi, Rajkot, Brisbane, Petaling Jaya, Ernakulam, Secunderabad, Gimhae-si, Al Jubail, Port-of-Spain, Thiruvananthapuram, Milan, Atyrau, Lagos, Hanoi, New York, Caracas, Vung Tau, Al Khobar, Manama, Montreal, Granada, Courbevoie, Visakhapatnam, Ludhiana, Moscow, Dallas, Haryana, Colombo
Countries We

Export to

Victor Steels Corporation manufactures and exports to various countries such as Saudi Arabia, Bangladesh, United States, United Arab Emirates, Canada, Angola, Argentina, Austria, Azerbaijan, Pakistan, Peru, Chile, Kuwait, Mexico, Malaysia, Nigeria, Serbia, Singapore, Taiwan, Chile, Venezuela, Ecuador, Netherlands, Brazil, Vietnam, South Africa, Nigeria, Mexico, Turkey, Hungary, Algeria, Belarus, Belgium, Bhutan, Bolivia, Bulgaria, Croatia, Czech Republic, Estonia, Finland, Greece, Italy, Japan, Libya, Colombia, Ghana, Iran, Denmark, Poland, Australia, Afghanistan, Bahrain, Costa Rica, Egypt, Iraq, Jordan, South Korea, Kazakhstan, Sri Lanka, Lithuania, Norway, Oman, Philippines, Poland, Qatar, Spain, France, United Kingdom, Indonesia, Israel, Iran, Russia, Romania, Thailand, Trinidad & Tobago,Tunisia, Ukraine, Yemen, Hong Kong, Gabon, China, Portugal, Switzerland, New Zealand, Sweden, Slovakia, Kenya, Lebanon, Morocco, Mongolia