Stainless Steel 316L Plates, 316L Stainless Steel 2B Plate, 316 SS Chequered Plate, Stainless Steel 316TI Plates, SS 316TI Sheets, SS UNS S31635 Plates, SS Werkstoff No 1.4401 Sheets, SS Grade 316 Polished Plates Manufacturer in India.

AISI 316TI Plate, SUS 316TI Plate, Stainless Steel 316L Cold Rolled Plates, SS 316 Perforated Sheets, ASTM A240 Stainless Steel 316L Shim Sheets, 316TI Stainless Steel Hot Rolled Plates Suppliers in India.
We are Manufacturer, Supplier & Exporter of Stainless Steel 316/316L/316Ti Sheets, Plates are austenitic steel alloys that combine properties like excellent ductility, high temperature withstanding properties, and good weldability in one. These stainless steel sheets, plates are either machined or fabricated as per the national and international standards. We ensure that selective faultless Stainless Steel 316/316L/316Ti Plates and Sheets are passed on at supporters' premises inside the arranged time. Our Stainless Steel 316/316L/316Ti Plates are generally utilized in different industrial sector and we acclaimed prominent position in this industry. Stainless Steel 316/316L/316Ti Plates & Sheets has awesome forming and welding properties.
It is expeditiously brake or roll surrounded into a variety of parts for applications in the mechanical, basic, and transportation fields. This structure gives these Stainless Steel 316 Plates their characteristic combination of weldability and formability. Corrosion resistance of these Stainless Steel 316 Perforated Sheets can be enhanced by adding Chromium, Molybdenum and Nitrogen. Fabrication of all 316/316Ti/316L Stainless Steel Coils should be done only with tools dedicated to stainless steel materials, where tooling and work surfaces must be thoroughly cleaned before use. Because stainless steel is more resistant to corrosion, our products like Alloy 316/316Ti/316L Sheets far outlast carbon steel alternatives.
Specification
| | |
| --- | --- |
| Grade | Stainless Steel 316/316L | SS 316/316L | UNS S31600/S31603, Stainless Steel 316Ti | SS 316Ti | UNS S31635 |
| Standard | ASTM A240 / ASME SA240 |
| Thickness | 4 mm To 100 mm |
| Length | 2000mm, 2440mm, 3000mm, 5800mm, 6000mm, etc |
| Width | 1000mm, 1219mm, 1500mm, 1800mm, 2000mm, 2500mm, 3000mm, 3500mm, etc |
| Surface | 2B, 2D, BA, NO.1, NO.4, NO.8, 8K, mirror, checkered, embossed, hair line, sand blast, Brush, etching, etc |
| Finish | Hot rolled plate (HR), Cold rolled sheet (CR), 2B, 2D, BA NO(8), SATIN (Met with Plastic Coated) |
| Form | Sheets, Plates, Coils, Slatting Coils, Perforated Coils |
| Applications | Off-Shore Oil Drilling Companies, Power Generation, Petrochemicals, Gas Processing, Specialty Chemicals, Pharmaceuticals, Pharmaceutical Equipment, Chemical Equipment, Sea Water Equipment, Heat Exchangers, Condensers, Pulp and Paper Industry |
Grade Specification
| | | | | | | | |
| --- | --- | --- | --- | --- | --- | --- | --- |
| STANDARD | WERKSTOFF NR. | UNS | JIS | BS | GOST | AFNOR | EN |
| SS 316 | 1.4401 / 1.4436 | S31600 | SUS 316 | 316S31 / 316S33 | – | Z7CND17‐11‐02 | X5CrNiMo17-12-2 / X3CrNiMo17-13-3 |
| SS 316L | 1.4404 / 1.4435 | S31603 | SUS 316L | 316S11 / 316S13 | 03Ch17N14M3 / 03Ch17N14M2 | Z3CND17‐11‐02 / Z3CND18‐14‐03 | X2CrNiMo17-12-2 / X2CrNiMo18-14-3 |
| SS 316Ti | 1.4571 | S31635 | SUS 316Ti | 320S31 | 08Ch17N13M2T | Z6CNDT17‐123 | X6CrNiMoTi17-12-2 |
Chemical Composition
| | | | | | | | | | |
| --- | --- | --- | --- | --- | --- | --- | --- | --- | --- |
| Grade | C | Mn | Si | P | S | Cr | Mo | Ni | N |
| SS 316 | 0.08 max | 2 max | 1.0 max | 0.045 max | 0.030 max | 16.00 – 18.00 | 2.00 – 3.00 | 11.00 – 14.00 | 67.845 min |
| SS 316L | 0.035 max | 2 max | 1.00 max | 0.045 max | 0.030 max | 16.00 – 18.00 | 2.00 – 3.00 | 10.00 – 14.00 | 68.89 min |
| SS 316Ti | 0.08 max | 2 max | 0.75 max | 0.045 max | 0.030 max | 16.00 – 18.00 | 2.00 – 3.00 | 10.00 – 14.00 | 68.395 min |
Mechanical Properties
| | | | | | |
| --- | --- | --- | --- | --- | --- |
| Grade | Density | Melting Point | Tensile Strength | Yield Strength (0.2%Offset) | Elongation |
| SS 316/L/TI | 8.0 g/cm3 | 1399 °C (2550 °F) | Psi – 75000 , MPa – 515 | Psi – 30000 , MPa – 205 | 35 % |
Other Types of Stainless Steel 316/316L/316TI Sheets & Plates
316 grade stainless steel plate
AISI 316L 2B Stainless Steel Plate
316Ti Polished Stainless Steel Sheets
316 Hot rolled stainless steel Sheets
316L Chequered Plate Supplier
UNS S31600 / S31603 Perforated Sheet
316L Stainless Steel Shim Sheet
SS 316L 2B Surface Cold Rolled Stainless Steel Plate
astm a240 316 stainless steel Sheets
316 stainless steel plate
UNS S31600 / S31603 Perforated Sheets
316 SS Sheet Cut to Size
ASTM A240 Stainless Steel 316 Plates
316L material stainless steel checkered plate
SS 316Ti Chequered Plates
316L SS Polished Sheets Manufacturer
DIN 1.4401 / 1.4436 / 1.4404 / 1.4435 Sheets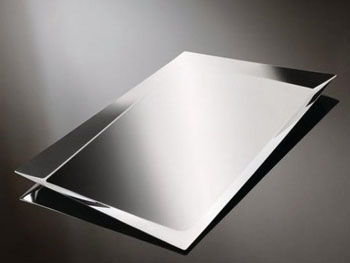 Stainless Steel 316/316L/316TI Polished Plates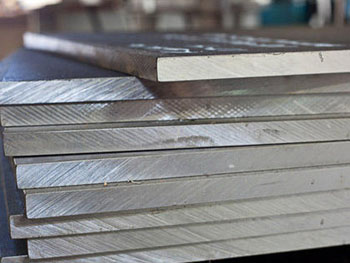 Stainless Steel 316/316L/316TI Hot Rolled Plates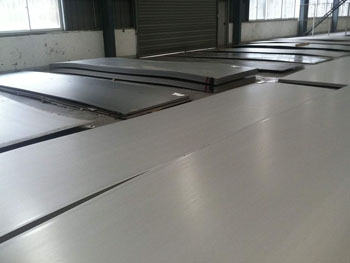 Stainless Steel 316/316L/316TI Cold Rolled Plates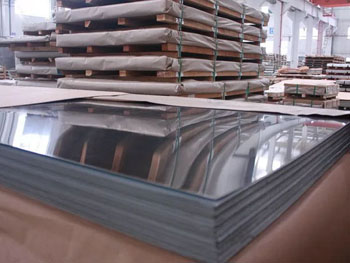 Stainless Steel 316/316L/316TI Shim Sheet
Cities We

Deliver to

Victor Steels Corporation manufactures and exports to multiple cities such as Mumbai, Thane, Navi Mumbai, Pune, Pimpri-Chinchwad, Vadodara, Kolkata, Gurgaon, Ahmedabad, Seoul, Hyderabad, Singapore, Abu Dhabi, Tehran, Calgary, Noida, Riyadh, London, Coimbatore, Jakarta, Istanbul, Bangkok, Kuwait City, Sharjah, Muscat, Edmonton, Busan, Mexico City, Doha, New Delhi, Bengaluru, Chennai, Surat, Bhopal, Ulsan, Faridabad, Houston, Dubai, Jeddah, Aberdeen, Cairo, Geoje-si, Perth, Santiago, Chandigarh, Indore, Kuala Lumpur, Rio de Janeiro, Dammam, Melbourne, Madrid, La Victoria, Bogota, Lahore, Los Angeles, Algiers, Chiyoda, Ankara, Ho Chi Minh City, Toronto, Hong Kong, Howrah, Sydney, Ahvaz, Karachi, Rajkot, Brisbane, Petaling Jaya, Ernakulam, Secunderabad, Gimhae-si, Al Jubail, Port-of-Spain, Thiruvananthapuram, Milan, Atyrau, Lagos, Hanoi, New York, Caracas, Vung Tau, Al Khobar, Manama, Montreal, Granada, Courbevoie, Visakhapatnam, Ludhiana, Moscow, Dallas, Haryana, Colombo
Countries We

Export to

Victor Steels Corporation manufactures and exports to various countries such as Saudi Arabia, Bangladesh, United States, United Arab Emirates, Canada, Angola, Argentina, Austria, Azerbaijan, Pakistan, Peru, Chile, Kuwait, Mexico, Malaysia, Nigeria, Serbia, Singapore, Taiwan, Chile, Venezuela, Ecuador, Netherlands, Brazil, Vietnam, South Africa, Nigeria, Mexico, Turkey, Hungary, Algeria, Belarus, Belgium, Bhutan, Bolivia, Bulgaria, Croatia, Czech Republic, Estonia, Finland, Greece, Italy, Japan, Libya, Colombia, Ghana, Iran, Denmark, Poland, Australia, Afghanistan, Bahrain, Costa Rica, Egypt, Iraq, Jordan, South Korea, Kazakhstan, Sri Lanka, Lithuania, Norway, Oman, Philippines, Poland, Qatar, Spain, France, United Kingdom, Indonesia, Israel, Iran, Russia, Romania, Thailand, Trinidad & Tobago,Tunisia, Ukraine, Yemen, Hong Kong, Gabon, China, Portugal, Switzerland, New Zealand, Sweden, Slovakia, Kenya, Lebanon, Morocco, Mongolia