Nickel 200 Plates, JIS NW 2200 Plate, Nickel 200 Cold Rolled Plates, Nickel Werkstoff No 2.4066 Sheets, 200 Nickel Hot Rolled Plates, ASME SB162 Nickel 200 Coils, 200 Nickel Plate Exporter in India.

Alloy 200 Sheets, Nickel UNS N02200 Plates, 200 Nickel Polished Cold Drawn Plates, ASME SB 162 Nickel 200 Plate, 200 Nickel Plate, ASTM B 162 Nickel 200 Shim Sheets, Nickel 200 Sheets Manufacturer in India.
We are Manufacturer, Supplier & Exporter of Nickel 200 Sheets & Plates. These Nickel 200 Plates (UNS N02200) can be hot formed to any shape and formed cold byall methods. Alloy 200 Sheets is a commercially pure nickel that exhibits good corrosion resistance and has rather low electrical resistivity. This low electrical resistivity of Alloy 200 Plates has allowed its use as conducting leads and terminals in electrical and electronic components. We offer these Alloy 200 Sheets as per the international standards. For Example, ASTM, ASME and API etc. These Alloy 200 Plates are also has a good bonding and long-lasting properties. Kindly do call us or send an enquiry to order our high end 200 Nickel Alloy Sheets and Plates.
Ni 200 Plate can be hot rolled into practically any shape, and it also responds well cold forming, and machining, as long as established practices are followed. Alloy 200 Plate is designated as UNS N02200 and Werkstoff Number 2.4066. Nickel 200 Coil isused for the manufacture of processing equipment. Nickel also executes immunity to acid, alkaline and neutral salt solutions. Nickel 200/201 Sheets retain their mechanical properties in a different temperatures effectively. Our Plates are used in Production of Viscous Rayon, Fluorine Generating Reactors, Vessels, Manufacturing of Vinyl Chloride Monomer, as well in the Manufacturing of Sodium Hydroxide. Alloy 200 Sheets & Plates has good mechanical, magnetic and magneto-strictive properties and excellent resistance to many corrosive environments. Nickel UNS N02200 Plates is used for a variety of processing equipment, particularly to maintain product purity in handling foods, synthetic fibres, and alkalies.
Specification
| | |
| --- | --- |
| Grade | Nickel Alloy 200 | UNS N02200 |
| Standard | ASTM B168 / ASME SB168 |
| Size | 1000 mm x 2000 mm, 1220 mm x 2440 mm, 1500 mm x 3000 mm, 2000 mm x 2000 mm, 2000 mm x 4000 mm |
| Thickness | 0.1mm To 12 mm |
| Finish | Hot rolled plate (HR), Cold rolled sheet (CR), 2B, 2D, BA NO(8), SATIN (Met with Plastic Coated) |
| Form | Sheets, Plates, Coils, Slatting Coils, Perforated Coils, Foils, Rolls, Plain Sheet, Shim Sheet, Strip, Flats, Blank (Circle), Ring (Flange) |
| Hardness | Soft, Hard, Half Hard, Quarter Hard, Spring Hard etc. |
| Applications | Off-Shore Oil Drilling Companies, Power Generation, Petrochemicals, Gas Processing, Specialty Chemicals, Pharmaceuticals, Pharmaceutical Equipment, Chemical Equipment, Sea Water Equipment, Heat Exchangers, Condensers, Pulp and Paper Industry |
Grade Specification
| | | | | | | | |
| --- | --- | --- | --- | --- | --- | --- | --- |
| STANDARD | WERKSTOFF NR. | UNS | JIS | BS | GOST | AFNOR | EN |
| Nickel 200 | 2.4066 | N02200 | NW 2200 | NA 11 | НП-2 | N-100M | Ni 99.2 |
Chemical Composition
| | | | | | | | |
| --- | --- | --- | --- | --- | --- | --- | --- |
| Grade | C | Mn | Si | S | Cu | Fe | Ni |
| Nickel 200 | 0.15 max | 0.35 max | 0.35 max | 0.01 max | 0.25 max | 0.40 max | 99.0 min |
Mechanical Properties
| | | | | | |
| --- | --- | --- | --- | --- | --- |
| Element | Density | Melting Point | Tensile Strength | Yield Strength (0.2%Offset) | Elongation |
| Nickel 200 | 8.9 g/cm3 | 1446 °C (2635 °F) | Psi – 67000 , MPa – 462 | Psi – 21500 , MPa – 148 | 45 % |
Other Types of Nickel Alloy 200 Sheets & Plates
Nickel 200 Sheets, Plates
UNS N02200 Coils
Nickel Alloy 200 Circles
Werkstoff Nr. 2.4066 Shim Sheet
ASTM B162 Plate
ASME SB 162 Alloy Chequered Plate
JIS NW 2200 Plain Sheet
Nickel 200 Perforated Sheet
Nickel 200 Blank Manufacturer
ASTM B162 Nickel 200 Sheets and Plates
B162 Alloy 200 Rolls Exporter
Nickel 200 Diamond Plate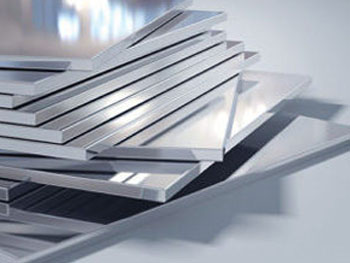 Nickel Alloy 200 Polished Plates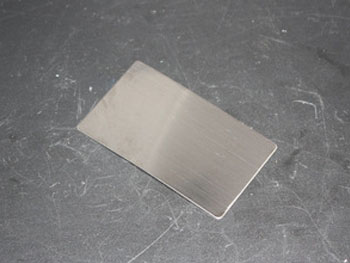 Nickel Alloy 200 Hot Rolled Plates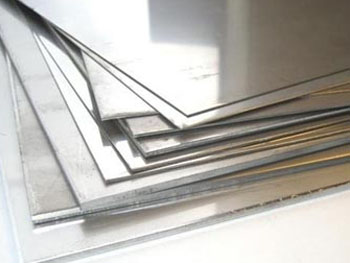 Nickel Alloy 200 Cold Rolled Plates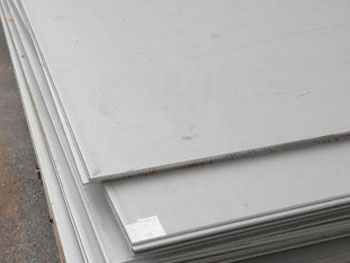 Nickel Alloy 200 Shim Sheet
Cities We

Deliver to

Victor Steels Corporation manufactures and exports to multiple cities such as Mumbai, Thane, Navi Mumbai, Pune, Pimpri-Chinchwad, Vadodara, Kolkata, Gurgaon, Ahmedabad, Seoul, Hyderabad, Singapore, Abu Dhabi, Tehran, Calgary, Noida, Riyadh, London, Coimbatore, Jakarta, Istanbul, Bangkok, Kuwait City, Sharjah, Muscat, Edmonton, Busan, Mexico City, Doha, New Delhi, Bengaluru, Chennai, Surat, Bhopal, Ulsan, Faridabad, Houston, Dubai, Jeddah, Aberdeen, Cairo, Geoje-si, Perth, Santiago, Chandigarh, Indore, Kuala Lumpur, Rio de Janeiro, Dammam, Melbourne, Madrid, La Victoria, Bogota, Lahore, Los Angeles, Algiers, Chiyoda, Ankara, Ho Chi Minh City, Toronto, Hong Kong, Howrah, Sydney, Ahvaz, Karachi, Rajkot, Brisbane, Petaling Jaya, Ernakulam, Secunderabad, Gimhae-si, Al Jubail, Port-of-Spain, Thiruvananthapuram, Milan, Atyrau, Lagos, Hanoi, New York, Caracas, Vung Tau, Al Khobar, Manama, Montreal, Granada, Courbevoie, Visakhapatnam, Ludhiana, Moscow, Dallas, Haryana, Colombo
Countries We

Export to

Victor Steels Corporation manufactures and exports to various countries such as Saudi Arabia, Bangladesh, United States, United Arab Emirates, Canada, Angola, Argentina, Austria, Azerbaijan, Pakistan, Peru, Chile, Kuwait, Mexico, Malaysia, Nigeria, Serbia, Singapore, Taiwan, Chile, Venezuela, Ecuador, Netherlands, Brazil, Vietnam, South Africa, Nigeria, Mexico, Turkey, Hungary, Algeria, Belarus, Belgium, Bhutan, Bolivia, Bulgaria, Croatia, Czech Republic, Estonia, Finland, Greece, Italy, Japan, Libya, Colombia, Ghana, Iran, Denmark, Poland, Australia, Afghanistan, Bahrain, Costa Rica, Egypt, Iraq, Jordan, South Korea, Kazakhstan, Sri Lanka, Lithuania, Norway, Oman, Philippines, Poland, Qatar, Spain, France, United Kingdom, Indonesia, Israel, Iran, Russia, Romania, Thailand, Trinidad & Tobago,Tunisia, Ukraine, Yemen, Hong Kong, Gabon, China, Portugal, Switzerland, New Zealand, Sweden, Slovakia, Kenya, Lebanon, Morocco, Mongolia