AISI S32205 Plate, ASTM A240 Duplex Steel S31803 Shim Sheets, Duplex Steel UNS S31803 Plates, 2205 Duplex Steel Hot Rolled Plates, Duplex Steel S32205 Cold Rolled Plates Manufacturer in India.

Duplex Steel S31803 Plates, SUS 2205 Plate, 2205 Duplex Steel Chequered Plate, Duplex Steel S32205 Sheets, Duplex Steel Werkstoff No 1.4462 Sheets, Duplex Steel S31803 Perforated Sheets Suppliers in India.
We are Manufacturer, Supplier & Exporter of Duplex Steel UNS S31803 / UNS S32205 Sheets Plates, which can be availed at industrial leading price. Duplex Steel UNS S31803 Sheets is hot worked in the temperature range of 954-1149 Degree C (1750-2100 Degree F). Duplex Steel UNS S31803 Plates is often used in pulp and paper digesters, liquor tanks and paper machines, oil and gas exploration and processing equipment. Duplex 2205 Sheets have a distinguished content of 22% Chromium, 3% Molybdenum and about 5-6% Nickel and are austenitic-ferritic stainless steels. Duplex Steel Sheets, Plates and Coils are tough and more ductile in comparison to other austenitic grades.
Similar to austenitic-steels these also provide good corrosion resistance. Our Duplex Steel S32205 Sheets are generally used in Oil and Gas Industries: such as in Pipe, Vessels,Pumps, Valves, Wellhead Machinery, Subsea Machinery, Heat Exchangers, Separators, and so on. These Duplex Steel S31803 Plates resists sulfide chloride andstress corrosion atmospheres. Meanwhile, these Duplex Steel S32205 Plates are as well being offered in different sizes and shapes to our customers.
Specification
| | |
| --- | --- |
| Grade | Duplex Steel 2205 | UNS S31803/S32205 |
| Standard | ASTM A240 / ASME SA240 |
| Thickness | 4 mm To 100 mm |
| Width | 1000mm, 1219mm, 1500mm, 1800mm, 2000mm, 2500mm, 3000mm, 3500mm, etc |
| Length | 2000mm, 2440mm, 3000mm, 5800mm, 6000mm, etc |
| Surface | 2B, 2D, BA, NO.1, NO.4, NO.8, 8K, mirror, checkered, embossed, hair line, sand blast, Brush, etching, etc |
| Finish | Hot rolled plate (HR), Cold rolled sheet (CR), 2B, 2D, BA NO(8), SATIN (Met with Plastic Coated) |
| Form | Sheets, Plates, Coils, Slatting Coils, Perforated Coils |
Grade Specification
| | | |
| --- | --- | --- |
| STANDARD | WERKSTOFF NR. | UNS |
| Duplex 2205 | 1.4462 | S31803 / S32205 |
Chemical Composition
| | | | | | | | | | | |
| --- | --- | --- | --- | --- | --- | --- | --- | --- | --- | --- |
| Grade | C | Mn | Si | P | S | Cr | Mo | Ni | N | Fe |
| S31803 | 0.030 max | 2.00 max | 1.00 max | 0.030 max | 0.020 max | 22.0 – 23.0 | 3.0 – 3.5 | 4.50 – 6.50 | 0.14 – 0.20 | 63.72 min |
| S32205 | 0.030 max | 2.00 max | 1.00 max | 0.030 max | 0.020 max | 21.0 – 23.0 | 2.50 – 3.50 | 4.50 – 6.50 | 0.8 – 0.20 | 63.54 min |
Mechanical Properties
| | | | | |
| --- | --- | --- | --- | --- |
| Grades | Density (g/cm 3) | Density (lb/in 3) | Melting Point (°C) | Melting Point (°F) |
| S31803 / S32205 | 7.805 | 0.285 | 1420 – 1465 | 2588 – 2669 |
Other Types of Duplex Steel Sheets & Plates
UNS S31803/S32205 Sheets
Duplex UNS S32205 Sheets, Plates & Coils
UNS S32205 Plates
Duplex UNS S31803 Sheets
ASME SA240 UNS S31803/S32205 Sheets
Duplex 2205 Sheets, Plates & Coil
ASTM A240 Duplex UNS S31803/S32205 Sheets
Duplex UNS S31803 Slatting Coils
ASME SA240 Duplex UNS S32205 Sheets
Duplex UNS S31803/S32205
WNR. 1.4462 Duplex 2205 Sheets
Duplex Steel 2205 Perforated Plates
UNS S31803/S32205 Slatting Sheets
ASME SA240 Duplex UNS S32205 Perforated Plates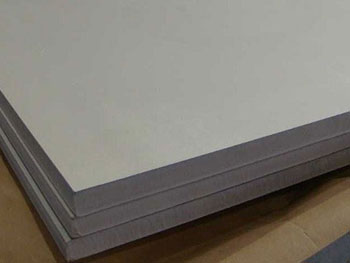 Duplex Steel Polished Plates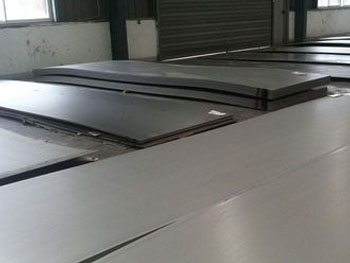 Duplex Steel Hot Rolled Plates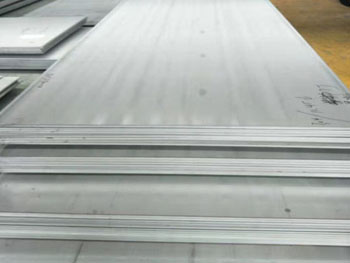 Duplex Steel Cold Rolled Plates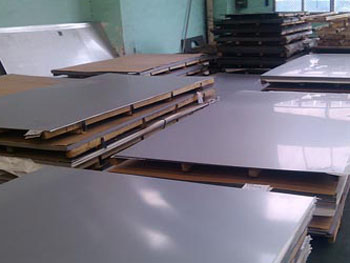 Cities We

Deliver to

Victor Steels Corporation manufactures and exports to multiple cities such as Mumbai, Thane, Navi Mumbai, Pune, Pimpri-Chinchwad, Vadodara, Kolkata, Gurgaon, Ahmedabad, Seoul, Hyderabad, Singapore, Abu Dhabi, Tehran, Calgary, Noida, Riyadh, London, Coimbatore, Jakarta, Istanbul, Bangkok, Kuwait City, Sharjah, Muscat, Edmonton, Busan, Mexico City, Doha, New Delhi, Bengaluru, Chennai, Surat, Bhopal, Ulsan, Faridabad, Houston, Dubai, Jeddah, Aberdeen, Cairo, Geoje-si, Perth, Santiago, Chandigarh, Indore, Kuala Lumpur, Rio de Janeiro, Dammam, Melbourne, Madrid, La Victoria, Bogota, Lahore, Los Angeles, Algiers, Chiyoda, Ankara, Ho Chi Minh City, Toronto, Hong Kong, Howrah, Sydney, Ahvaz, Karachi, Rajkot, Brisbane, Petaling Jaya, Ernakulam, Secunderabad, Gimhae-si, Al Jubail, Port-of-Spain, Thiruvananthapuram, Milan, Atyrau, Lagos, Hanoi, New York, Caracas, Vung Tau, Al Khobar, Manama, Montreal, Granada, Courbevoie, Visakhapatnam, Ludhiana, Moscow, Dallas, Haryana, Colombo
Countries We

Export to

Victor Steels Corporation manufactures and exports to various countries such as Saudi Arabia, Bangladesh, United States, United Arab Emirates, Canada, Angola, Argentina, Austria, Azerbaijan, Pakistan, Peru, Chile, Kuwait, Mexico, Malaysia, Nigeria, Serbia, Singapore, Taiwan, Chile, Venezuela, Ecuador, Netherlands, Brazil, Vietnam, South Africa, Nigeria, Mexico, Turkey, Hungary, Algeria, Belarus, Belgium, Bhutan, Bolivia, Bulgaria, Croatia, Czech Republic, Estonia, Finland, Greece, Italy, Japan, Libya, Colombia, Ghana, Iran, Denmark, Poland, Australia, Afghanistan, Bahrain, Costa Rica, Egypt, Iraq, Jordan, South Korea, Kazakhstan, Sri Lanka, Lithuania, Norway, Oman, Philippines, Poland, Qatar, Spain, France, United Kingdom, Indonesia, Israel, Iran, Russia, Romania, Thailand, Trinidad & Tobago,Tunisia, Ukraine, Yemen, Hong Kong, Gabon, China, Portugal, Switzerland, New Zealand, Sweden, Slovakia, Kenya, Lebanon, Morocco, Mongolia