Inconel 600 Plates, Inconel Werkstoff No 2.4851 Sheets, Alloy 600 Sheets, ASTM B 168 Inconel 601 Shim Sheets, Inconel UNS N06600 Plates, Inconel 601 Cold Rolled Plates, 601 Alloy Plate, 600 Alloy Plate Suppliers in India.

Inconel Werkstoff No 2.4816 Sheets, ASME SB 168 Inconel 601 Plate, Inconel 600 Cold Rolled Plates, Inconel 601 Sheets, 600 Inconel Polished Cold Drawn Plates, ASME SB 168 Plate Manufacturer in India.
We are Manufacturer, Supplier & Exporter of Inconel 600 / 601 Sheets, Plates that are being sourced by using high quality of raw material and makes sure toprovide durability of highest quality of industry standard products. Inconel 600 Sheets and Plates is a nickel-chromium alloy designed for the usage from cryogenic to high temperatures in the array of 2000°F (1093°C). Inconel 601 Plates, which are generally used in high temperature static applications. ASTM B166 Inconel 601 Plates is a nickel-chromium alloy that offers outstanding resistance to oxidation through 1204 Degree C. ASTM B167 Alloy 601 Plates is a nickel-chromium alloy withan addition of aluminium for outstanding resistance to oxidation and other forms of high-temperature corrosion.
The product is also being used for applications at high temperatures now and it is also known as UNS N06601. Manufactures make this Inconel product in the respect of both international and national quality standards. Every year, it is produced in tons in order to fulfill the needs of many industries across the globe. We lend the raw materials for manufacturing Inconel Alloy 601 Sheets from renowned and honest vendors. The presence of Nickel in our Inconel Alloy 601 Shim Sheets gives them immunity under extreme and elevated temperatures. Also, our Inconel Alloy 601 Perforated Sheets and Alloy 601 Hot Rolled Sheets can combat oxidation up to extreme temperatures of about 2200° F.
Specification
| | |
| --- | --- |
| Grade | Inconel 600 | UNS N06600, Inconel 601 | UNS N06601 |
| Standard | ASTM B168 / ASME SB168 |
| Thickness | 0.1mm To 12 mm |
| Size | 1000 mm x 2000 mm, 1220 mm x 2440 mm, 1500 mm x 3000 mm, 2000 mm x 2000 mm, 2000 mm x 4000 mm |
| Finish | Hot rolled plate (HR), Cold rolled sheet (CR), 2B, 2D, BA NO(8), SATIN (Met with Plastic Coated) |
| Form | Sheets, Plates, Coils, Slatting Coils, Perforated Coils, Foils, Rolls, Plain Sheet, Shim Sheet, Strip, Flats, Blank (Circle), Ring (Flange) |
| Hardness | Soft, Hard, Half Hard, Quarter Hard, Spring Hard etc. |
| Applications | Off-Shore Oil Drilling Companies, Power Generation, Petrochemicals, Gas Processing, Specialty Chemicals, Pharmaceuticals, Pharmaceutical Equipment, Chemical Equipment, Sea Water Equipment, Heat Exchangers, Condensers, Pulp and Paper Industry |
Grade Specification
| | | | | | | | |
| --- | --- | --- | --- | --- | --- | --- | --- |
| STANDARD | WERKSTOFF NR. | UNS | JIS | BS | GOST | AFNOR | EN |
| Inconel 600 | 2.4816 | N06600 | NCF 600 | NA 13 | МНЖМц 28-2,5-1,5 | NC15FE11M | NiCr15Fe |
| Inconel 601 | 2.4851 | N06601 | NCF 601 | NA 49 | XH60BT | NC23FeA | NiCr23Fe |
Chemical Composition
| | | | | | | | | |
| --- | --- | --- | --- | --- | --- | --- | --- | --- |
| Grade | C | Mn | Si | S | Cu | Fe | Ni | Cr |
| Inconel 600 | 0.15 max | 1.00 max | 0.50 max | 0.015max | 0.50 max | 6.00 – 10.00 | 72.00 min | 14.00 – 17.00 |
| Inconel 601 | 0.10 max | 1.00 max | 0.50 max | 0.015max | 1.00 max | Balance | 58.0 – 63.0 | 21.0 – 25.0 |
Mechanical Properties
| | | | | | |
| --- | --- | --- | --- | --- | --- |
| Element | Density | Melting Point | Tensile Strength | Yield Strength (0.2%Offset) | Elongation |
| Inconel 601 | 8.1 g/cm3 | 1411 °C (2571 °F) | Psi – 80,000 , MPa – 550 | Psi – 30,000 , MPa – 205 | 30 % |
Other Types of Inconel 600/601 Sheets & Plates
600 grade Inconel plate
AISI 601 2B Inconel Plate
600 Polished Inconel Sheets
2mm 601 Inconel plate
600 2B Surface Cold Rolled Inconel Plate
ASTM B168 601 Inconel Sheets
600 material Inconel checkered plate
UNS N06600 Perforated Sheet
601 Inconel CR PLATES Exporter
UNS N06600 Perforated Sheets
601 Inconel Sheet Cut to Size
ASME SB168 Inconel 600 Plates
601 Hot rolled Inconel Sheets
Inconel 601 Chequered Plates
600 Polished Sheets Manufacturer
DIN 2.4816 Sheets
600 Inconel 600 Shim Sheets Supplier
DIN 2.4816 Shim Sheet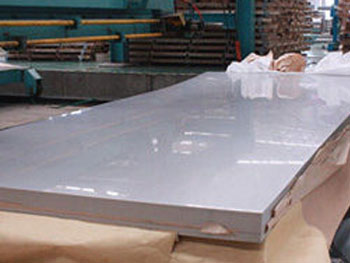 Inconel 600/601 Polished Plates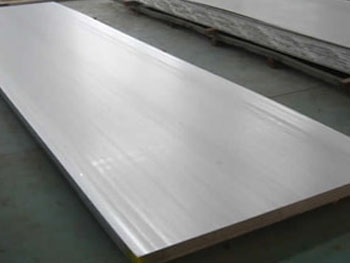 Inconel 600/601 Hot Rolled Plates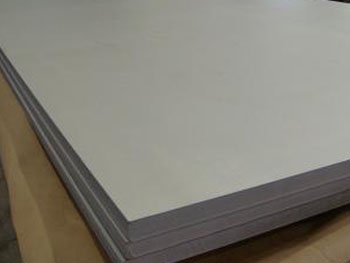 Inconel 600/601 Cold Rolled Plates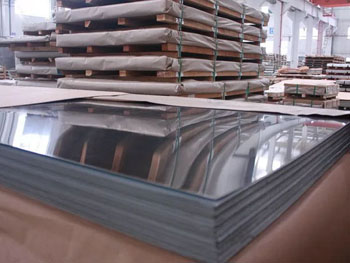 Inconel 600/601 Shim Sheet
Cities We

Deliver to

Victor Steels Corporation manufactures and exports to multiple cities such as Mumbai, Thane, Navi Mumbai, Pune, Pimpri-Chinchwad, Vadodara, Kolkata, Gurgaon, Ahmedabad, Seoul, Hyderabad, Singapore, Abu Dhabi, Tehran, Calgary, Noida, Riyadh, London, Coimbatore, Jakarta, Istanbul, Bangkok, Kuwait City, Sharjah, Muscat, Edmonton, Busan, Mexico City, Doha, New Delhi, Bengaluru, Chennai, Surat, Bhopal, Ulsan, Faridabad, Houston, Dubai, Jeddah, Aberdeen, Cairo, Geoje-si, Perth, Santiago, Chandigarh, Indore, Kuala Lumpur, Rio de Janeiro, Dammam, Melbourne, Madrid, La Victoria, Bogota, Lahore, Los Angeles, Algiers, Chiyoda, Ankara, Ho Chi Minh City, Toronto, Hong Kong, Howrah, Sydney, Ahvaz, Karachi, Rajkot, Brisbane, Petaling Jaya, Ernakulam, Secunderabad, Gimhae-si, Al Jubail, Port-of-Spain, Thiruvananthapuram, Milan, Atyrau, Lagos, Hanoi, New York, Caracas, Vung Tau, Al Khobar, Manama, Montreal, Granada, Courbevoie, Visakhapatnam, Ludhiana, Moscow, Dallas, Haryana, Colombo
Countries We

Export to

Victor Steels Corporation manufactures and exports to various countries such as Saudi Arabia, Bangladesh, United States, United Arab Emirates, Canada, Angola, Argentina, Austria, Azerbaijan, Pakistan, Peru, Chile, Kuwait, Mexico, Malaysia, Nigeria, Serbia, Singapore, Taiwan, Chile, Venezuela, Ecuador, Netherlands, Brazil, Vietnam, South Africa, Nigeria, Mexico, Turkey, Hungary, Algeria, Belarus, Belgium, Bhutan, Bolivia, Bulgaria, Croatia, Czech Republic, Estonia, Finland, Greece, Italy, Japan, Libya, Colombia, Ghana, Iran, Denmark, Poland, Australia, Afghanistan, Bahrain, Costa Rica, Egypt, Iraq, Jordan, South Korea, Kazakhstan, Sri Lanka, Lithuania, Norway, Oman, Philippines, Poland, Qatar, Spain, France, United Kingdom, Indonesia, Israel, Iran, Russia, Romania, Thailand, Trinidad & Tobago,Tunisia, Ukraine, Yemen, Hong Kong, Gabon, China, Portugal, Switzerland, New Zealand, Sweden, Slovakia, Kenya, Lebanon, Morocco, Mongolia