Stainless Steel 304 Fasteners,Stainless Steel 304 Bolts, UNS S30400 Steel Washers, SS 304L hex head screw, Stainless Steel 304 Anchore Screw, Steel 304 Plain Washer, 304L Stainless Steel Hexagon Nut Manufacturer in India.

Stainless Steel 304L Stud Bolts, SS 304 Stud Bolts, Stainless Steel UNS S30409 Mushroom Head Square Neck Bolts, SS 304L Socket Screw, S30400 Steel Nuts, SS 304 Screw, Steel 304L Head Square Neck Bolts Suppliers in India.
We are Manufacturer, Supplier & Exporter of Stainless Steel 304/304L Fasteners, which are extremely much-admired for long working life and dimensional accuracies. Whether for offshore (petrochemical and buoyancy), valve or nuclear, seawater, pump, the requirements for an excellent supply and service of SS 304L Fasteners is never ending. These SS 304 Fasteners are as well being used in for significant applications in unreceptive atmospheres. Our huge industry knowledge of supplying, exporting and manufacturing has allowed us to provide a widespread gamut of these SS 304L Fasteners that is being used in instrumentation, heat exchangers and so on. Stainless Steel 304 / 304L Fasteners is recognized as 18/8 stainless because of their chemical configuration. SS 304 / 304L Fasteners has improved corrosion resistance than SS302.
It turns out to be magnetic to some extent when cold worked. We also offer these Fasteners in customized form with respect to its sizes and shapes. Our SS 304L Fasteners (WNR 1.4307) and SS 304H Fasteners (WNR 1.4948) can also be used to close a container such as a bag, a box, or an envelope; or they may involve keeping together the sides of an opening of flexible material, attaching a lid to a container, etc. These SS 304 Fasteners are high chromium and low carbon variants of the fundamental 18-8 grades from the steel family. Our ASTM SA312 GR.TP 304 Fasteners are widely utilized. The austenitic structure of UNS S30400& UNS S30403 enables it to be deep drawn without instantaneously annealing. Our ASTM A182 304 Fasteners are accessible in different sorts, for example, SS 304 Bolts, SS 304L Hex Nuts, SS 304 Nuts, SS 304L Studs, SS 304 Stud Bolts and more.
Specification
| | |
| --- | --- |
| Grade | Stainless Steel 304 | SS 304 | UNS S30400, Stainless Steel 304L | SS 304L | UNS S30403 |
| Specification | IS, BS, ASTM, ASME |
| Standard | ASTM A193 ASME SA193 |
| Length | 3mm to 200mm |
| Size | 3/6" to 2", M3 - M56, Custom Sizes |
| Form | Screw, Nuts, Bolts, Washers |
| Application | Automobile Industry, Engineering, Oil & Gas, Heat exchanger and condenser, Refineries & Petrochemicals, Power plants, Desalination Plants, Ship building |
Grade Specification
Grade
UNS No
Old British
Euronorm
Swedish SS
Japanese JIS
BS
En
No
Name
304
S30400
304S31
58E
1.4301
X5CrNi18-10
2332
SUS 304
304L
S30403
304S11
58E
1.4301
X5CrNi18-10
2332
SUS 304L
Mechanical Properties
Grade
Tensile Strength (MPa) min
Yield Strength 0.2% Proof (MPa) min
Elongation (% in 50mm) min
Hardness
Rockwell B (HR B) max
Brinell (HB) max
304
515
205
40
92
201
304L
485
170
40
92
201
Physical Properties
Grade
Density (kg/m3)
Elastic Modulus (GPa)
Mean Coefficient of Thermal Expansion (m/m/0C)
Thermal Conductivity (W/m.K)
Specific Heat 0-1000C (J/kg.K)
Electrical Resistivity (n.m)
0-1000C
0-3150C
0-5380C
at 1000C
at 5000C
304/304L
8000
193
17.2
17.8
18.4
16.2
21.5
500
720
Other Types of Stainless Steel 304/304L Fasteners
Stainless Steel 304 Fasteners
SS 304L Bolts
Stainless Steel 304 Screw
304L SS Pan Head Screw
SS 304/304L Wing Screw Exporter
ASME A194 Stainless Steel Machine Screws
SS 304L Hexagon Nuts
304 SS Spring Washers Dealers
DIN 1.4306 Foundation Bolts
SS 304/304L U Bolts
Stainless Steel 304L J Bolts
UNS S30400 Nuts
SS 304L Washers
ASTM A193 SS 304 Allen Cap Screw
SS 304L Fasteners
DIN 1.4307 Hex Head Screw Suppliers
UNS S30400 Threaded Stud
304 Stainless Steel Hex Domed Cap Nuts
SS 304 Eye Bolts
304L SS Spring Washers
Stainless Steel 304 T-Head Bolts
DIN 1.4307 Mushroom Head Square Neck Bolts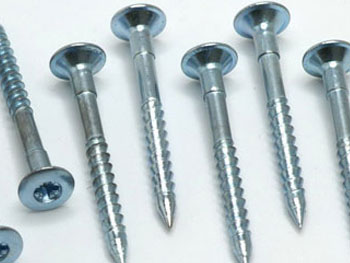 Stainless Steel 304/304L Screw
Stainless Steel 304/304L Nuts
Stainless Steel 304/304L Washers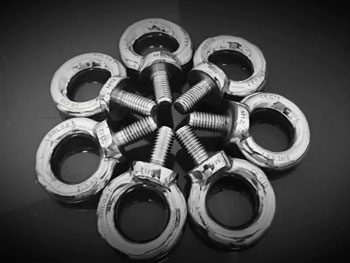 Stainless Steel 304/304L Eye Bolts
Cities We

Deliver to

Victor Steels Corporation manufactures and exports to multiple cities such as Mumbai, Thane, Navi Mumbai, Pune, Pimpri-Chinchwad, Vadodara, Kolkata, Gurgaon, Ahmedabad, Seoul, Hyderabad, Singapore, Abu Dhabi, Tehran, Calgary, Noida, Riyadh, London, Coimbatore, Jakarta, Istanbul, Bangkok, Kuwait City, Sharjah, Muscat, Edmonton, Busan, Mexico City, Doha, New Delhi, Bengaluru, Chennai, Surat, Bhopal, Ulsan, Faridabad, Houston, Dubai, Jeddah, Aberdeen, Cairo, Geoje-si, Perth, Santiago, Chandigarh, Indore, Kuala Lumpur, Rio de Janeiro, Dammam, Melbourne, Madrid, La Victoria, Bogota, Lahore, Los Angeles, Algiers, Chiyoda, Ankara, Ho Chi Minh City, Toronto, Hong Kong, Howrah, Sydney, Ahvaz, Karachi, Rajkot, Brisbane, Petaling Jaya, Ernakulam, Secunderabad, Gimhae-si, Al Jubail, Port-of-Spain, Thiruvananthapuram, Milan, Atyrau, Lagos, Hanoi, New York, Caracas, Vung Tau, Al Khobar, Manama, Montreal, Granada, Courbevoie, Visakhapatnam, Ludhiana, Moscow, Dallas, Haryana, Colombo
Countries We

Export to

Victor Steels Corporation manufactures and exports to various countries such as Saudi Arabia, Bangladesh, United States, United Arab Emirates, Canada, Angola, Argentina, Austria, Azerbaijan, Pakistan, Peru, Chile, Kuwait, Mexico, Malaysia, Nigeria, Serbia, Singapore, Taiwan, Chile, Venezuela, Ecuador, Netherlands, Brazil, Vietnam, South Africa, Nigeria, Mexico, Turkey, Hungary, Algeria, Belarus, Belgium, Bhutan, Bolivia, Bulgaria, Croatia, Czech Republic, Estonia, Finland, Greece, Italy, Japan, Libya, Colombia, Ghana, Iran, Denmark, Poland, Australia, Afghanistan, Bahrain, Costa Rica, Egypt, Iraq, Jordan, South Korea, Kazakhstan, Sri Lanka, Lithuania, Norway, Oman, Philippines, Poland, Qatar, Spain, France, United Kingdom, Indonesia, Israel, Iran, Russia, Romania, Thailand, Trinidad & Tobago,Tunisia, Ukraine, Yemen, Hong Kong, Gabon, China, Portugal, Switzerland, New Zealand, Sweden, Slovakia, Kenya, Lebanon, Morocco, Mongolia