AISI 347 Plate, Stainless Steel 347H Cold Rolled Plates, SUS 347 Plate,Stainless Steel 347 Plates, 347 Stainless Steel 2B Plate, AISI 347H Plate, SS 347 Sheets, 347H Stainless Steel Hot Rolled Plates Suppliers in India.

SS UNS S34700 Plates, Stainless Steel 347H Plates, ASTM A240 Stainless Steel 347H Shim Sheets, SS Grade 347 Polished Plates, SS 347H Perforated Sheets, Stainless Steel 347 Plates Manufacturer in India.
We are Manufacturer, Supplier & Exporter of Stainless Steel 347 / 347H Sheets, Plateswhich find application across diverse sectors. SS 347 / 347H Sheets and Plates is a columbium stabilized austenitic stainless steel with good general corrosion resistance and somewhat better resistance in strong oxidizing conditions than Alloy 321. Stainless Steel 347 Plates cannot be hardened by heat treatment, only by cold working. SS 347H Sheets (UNS 34709) is somewhat rougher than that of SS 304. But, the hardenability of these Stainless Steel 347H Plates can be reduced by the use of continuous constructive feeds and leisurely speeds.
The Stainless Steel 347/347H Sheets & Plates comes with ASTM / ASME A240 / UNS S34700/ S34709 / DIN: 1.4550 standards. The thickness of SS plates is between 0.3 mm to 120mm and has size 1000 x 2000 and is customized. This SS sheet is supplied with various surface coating and has painted by black and grey color. These 347/347H Stainless Steel Plates should be considered for applications requiring intermittent heating between 800 Degree F (427 Degree C) and 1650 Degree F (899 Degree C), or for welding under conditions which prevent a post-weldanneal. The use of slow speeds and constant positive feeds will minimize the tendency of 347/347H Stainless Steel Coils to work harden.
Specification
| | |
| --- | --- |
| Grade | Stainless Steel 347 | SS 347 | UNS S34700, Stainless Steel 347H | SS 347H | UNS S34709 |
| Standard | ASTM A240 / ASME SA240 |
| Thickness | 4 mm To 100 mm |
| Length | 2000mm, 2440mm, 3000mm, 5800mm, 6000mm, etc |
| Width | 1000mm, 1219mm, 1500mm, 1800mm, 2000mm, 2500mm, 3000mm, 3500mm, etc |
| Surface | 2B, 2D, BA, NO.1, NO.4, NO.8, 8K, mirror, checkered, embossed, hair line, sand blast, Brush, etching, etc |
| Finish | Hot rolled plate (HR), Cold rolled sheet (CR), 2B, 2D, BA NO(8), SATIN (Met with Plastic Coated) |
| Form | Sheets, Plates, Coils, Slatting Coils, Perforated Coils |
| Applications | Off-Shore Oil Drilling Companies, Power Generation, Petrochemicals, Gas Processing, Specialty Chemicals, Pharmaceuticals, Pharmaceutical Equipment, Chemical Equipment, Sea Water Equipment, Heat Exchangers, Condensers, Pulp and Paper Industry |
Grade Specification
| | | | | | | | |
| --- | --- | --- | --- | --- | --- | --- | --- |
| STANDARD | WERKSTOFF NR. | UNS | JIS | BS | GOST | AFNOR | EN |
| SS 347 | 1.4550 | S34700 | SUS 347 | – | 08Ch18N12B | – | X6CrNiNb18-10 |
| SS 347H | 1.4961 | S34709 | SUS 347H | – | – | – | X6CrNiNb18-12 |
Chemical Composition
| | | | | | | | | | |
| --- | --- | --- | --- | --- | --- | --- | --- | --- | --- |
| Grade | C | Mn | Si | P | S | Cr | Cb | Ni | Fe |
| SS 347 | 0.08 max | 2.0 max | 1.0 max | 0.045 max | 0.030 max | 17.00 – 20.00 | 10xC – 1.10 | 9.00 – 13.00 | 62.74 min |
| SS 347H | 0.04 – 0.10 | 2.0 max | 1.0 max | 0.045 max | 0.030 max | 17.00 – 20.00 | 8xC – 1.10 | 9.00 – 13.00 | 63.72 min |
Mechanical Properties
| | | | | |
| --- | --- | --- | --- | --- |
| Density | Melting Point | Tensile Strength | Yield Strength (0.2%Offset) | Elongation |
| 8.0 g/cm3 | 1454 °C (2650 °F) | Psi – 75000 , MPa – 515 | Psi – 30000 , MPa – 205 | 35 % |
Other Types of Stainless Steel 347/347H Sheets & Plates
Stainless Steel 347 Sheets
DIN 1.4961 347H Plates
Stainless Steel 347 Shim Sheets
UNS S34700 Plates
Stainless Steel DIN 1.4550 Rings
SS DIN 1.4961 Sheets & Plates
ASTM A240 Stainless Steel 347H Sheets
Stainless Steel 347H Hot rolled plate
SS 347 Perforated Sheet Suppliers
UNS S34709 Rolls
Stainless Steel 347H Cold rolled sheet
SS 347 Chequered Plate
DIN 1.4961 Flats Exporter
SS 347 Plain Sheets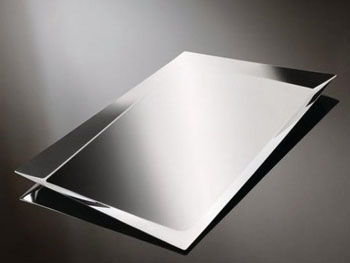 Stainless Steel 347/347H Polished Plates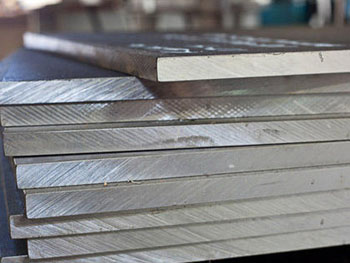 Stainless Steel 347/347H Hot Rolled Plates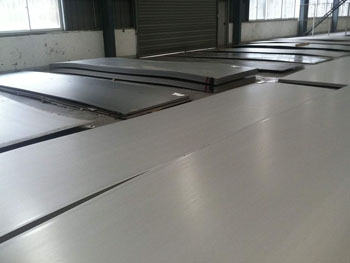 Stainless Steel 347/347H Cold Rolled Plates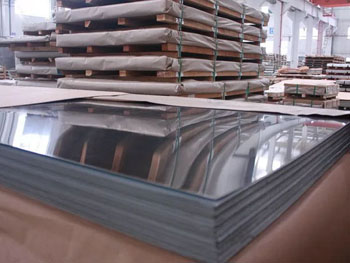 Stainless Steel 347/347H Shim Sheet
Cities We

Deliver to

Victor Steels Corporation manufactures and exports to multiple cities such as Mumbai, Thane, Navi Mumbai, Pune, Pimpri-Chinchwad, Vadodara, Kolkata, Gurgaon, Ahmedabad, Seoul, Hyderabad, Singapore, Abu Dhabi, Tehran, Calgary, Noida, Riyadh, London, Coimbatore, Jakarta, Istanbul, Bangkok, Kuwait City, Sharjah, Muscat, Edmonton, Busan, Mexico City, Doha, New Delhi, Bengaluru, Chennai, Surat, Bhopal, Ulsan, Faridabad, Houston, Dubai, Jeddah, Aberdeen, Cairo, Geoje-si, Perth, Santiago, Chandigarh, Indore, Kuala Lumpur, Rio de Janeiro, Dammam, Melbourne, Madrid, La Victoria, Bogota, Lahore, Los Angeles, Algiers, Chiyoda, Ankara, Ho Chi Minh City, Toronto, Hong Kong, Howrah, Sydney, Ahvaz, Karachi, Rajkot, Brisbane, Petaling Jaya, Ernakulam, Secunderabad, Gimhae-si, Al Jubail, Port-of-Spain, Thiruvananthapuram, Milan, Atyrau, Lagos, Hanoi, New York, Caracas, Vung Tau, Al Khobar, Manama, Montreal, Granada, Courbevoie, Visakhapatnam, Ludhiana, Moscow, Dallas, Haryana, Colombo
Countries We

Export to

Victor Steels Corporation manufactures and exports to various countries such as Saudi Arabia, Bangladesh, United States, United Arab Emirates, Canada, Angola, Argentina, Austria, Azerbaijan, Pakistan, Peru, Chile, Kuwait, Mexico, Malaysia, Nigeria, Serbia, Singapore, Taiwan, Chile, Venezuela, Ecuador, Netherlands, Brazil, Vietnam, South Africa, Nigeria, Mexico, Turkey, Hungary, Algeria, Belarus, Belgium, Bhutan, Bolivia, Bulgaria, Croatia, Czech Republic, Estonia, Finland, Greece, Italy, Japan, Libya, Colombia, Ghana, Iran, Denmark, Poland, Australia, Afghanistan, Bahrain, Costa Rica, Egypt, Iraq, Jordan, South Korea, Kazakhstan, Sri Lanka, Lithuania, Norway, Oman, Philippines, Poland, Qatar, Spain, France, United Kingdom, Indonesia, Israel, Iran, Russia, Romania, Thailand, Trinidad & Tobago,Tunisia, Ukraine, Yemen, Hong Kong, Gabon, China, Portugal, Switzerland, New Zealand, Sweden, Slovakia, Kenya, Lebanon, Morocco, Mongolia