Inconel 718 Plates, Alloy 718 Sheets, ASME SB 670 Inconel 718 Plate, ASTM B 670 Inconel 718 Shim Sheets, Inconel Werkstoff No 2.4668 Sheets, Inconel 718 Cold Rolled Plates, 718 Alloy Plate Suppliers in India.

ASME SB670 Inconel 718 Coils, 718 Inconel Polished Cold Drawn Plates, JIS NCF 718 Plate, Inconel UNS N07718 Plates, 718 Inconel Hot Rolled Plates, Inconel 718 Slatting Coil Manufacturer in India.
We are Manufacturer, Supplier & Exporter of Inconel Alloy 718 Sheets Plates, which may be welded in either the aged or annealed conditions. Inconel 718 Plates is often used for Gas turbine operations and Jet engine. In most sizes, Inconel 718 Coils can be heated and cooled through the aging temperature range at normal speeds yet retain softness and ductility. Inconel 718 Sheet is typically used for Jet engine & Gas turbine operations. Inconel 718 Coil is also resistant to caustic corrosion and corrosion caused by high purity water. Cutting of Inconel 718 Clad Plate & Inconel 718 Strip is often done with a waterjet cutter. Internal threads can also be cut by single point method on lathe, or by threadmilling on a machining center. This Inconel 718 Sheets Plates is extensively valued for their toughness, potency and durability. T
These Sheets Plates is a Nickel-Chromium-Molybdenum-Columbium (Niobium) alloy by means of having outstanding corrosion resistance, potency at elevated temperatures and excellent oxidation resistance. Alloy 718 Sheets is made up primarily of nickel (52 percent). These UNS N07718 Plates features a melting point of 2300 Deg Celsius and possesses impressive tensile strength that lends itself well to the wide variety of industrial applications it is involved in such as fasteners, high-strength bolts and nuclear fuel element spacers to name but a few. These Inconel 718 Coils accounts for roughly half of the production of super-alloys today, and is widely used in power industries due to its high stress resistance at temperatures found in gas turbines. Our Alloy 718 Plates has higher strength than Inconel X-750, which will show a contraction after precipitation hardening.
Specification
| | |
| --- | --- |
| Grade | Inconel 718 | UNS N07718 |
| Standard | ASTM B670 / ASME SB670 |
| Size | 1000 mm x 2000 mm, 1220 mm x 2440 mm, 1500 mm x 3000 mm, 2000 mm x 2000 mm, 2000 mm x 4000 mm |
| Thickness | 0.1mm To 12 mm |
| Finish | Hot rolled plate (HR), Cold rolled sheet (CR), 2B, 2D, BA NO(8), SATIN (Met with Plastic Coated) |
| Form | Sheets, Plates, Coils, Slatting Coils, Perforated Coils, Foils, Rolls, Plain Sheet, Shim Sheet, Strip, Flats, Blank (Circle), Ring (Flange) |
| Hardness | Soft, Hard, Half Hard, Quarter Hard, Spring Hard etc. |
| Applications | Off-Shore Oil Drilling Companies, Power Generation, Petrochemicals, Gas Processing, Specialty Chemicals, Pharmaceuticals, Pharmaceutical Equipment, Chemical Equipment, Sea Water Equipment, Heat Exchangers, Condensers, Pulp and Paper Industry |
Grade Specification
| | | | | | | | |
| --- | --- | --- | --- | --- | --- | --- | --- |
| STANDARD | WERKSTOFF NR. | UNS | JIS | BS | GOST | AFNOR | EN |
| Inconel 718 | 2.4668 | N07718 | – | – | – | – | – |
Chemical Composition
| | | | | | | | | |
| --- | --- | --- | --- | --- | --- | --- | --- | --- |
| Grade | C | Mn | Si | S | Cu | Fe | Ni | Cr |
| Inconel 718 | 0.08 max | 0.35 max | 0.35 max | 0.015max | 0.30 max | – | 50.00 – 55.00 | 17.00 – 21.00 |
Mechanical Properties
| | | | | | |
| --- | --- | --- | --- | --- | --- |
| Element | Density | Melting Point | Tensile Strength | Yield Strength (0.2%Offset) | Elongation |
| Inconel 718 | 8.2 g/cm3 | 1350 °C (2460 °F) | Psi – 1,35,000 , MPa – 930 | Psi – 75,000 , MPa – 482 | 45 % |
Other Types of Inconel 718 Sheets & Plates
Inconel 718 Plates Exporter
UNS N07718 Coils
Inconel 718 Sheets Supplier
Werkstoff Nr. 2.4668 Shim Sheet
Inconel 718 Alloy Plain Sheet
ASTM B 670 Diamond Plate
Inconel 718 ASTM B670 Profile
ASME SB 670 Chequered Plate
Inconel 718 Perforated Sheet
ASTM B 670 Inconel 718 Sheets and Plates
Alloy 718 Rolls Exporter
Inconel 718 Circles Trader
ASME SB 670 Strips Supplier
Alloy 718 Flat Exporter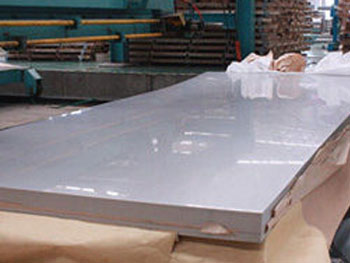 Inconel 718 Polished Plates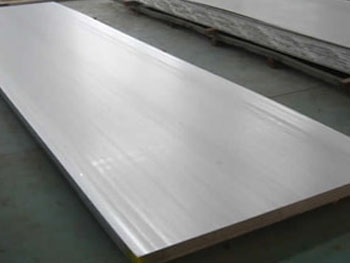 Inconel 718 Hot Rolled Plates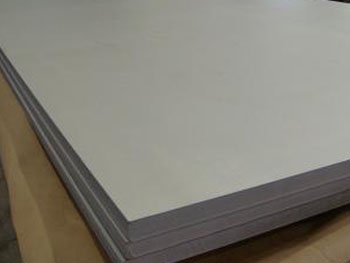 Inconel 718 Cold Rolled Plates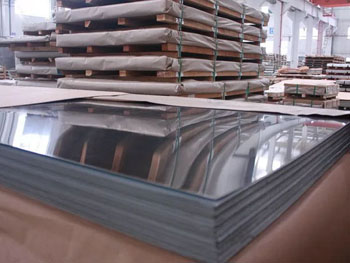 Cities We

Deliver to

Victor Steels Corporation manufactures and exports to multiple cities such as Mumbai, Thane, Navi Mumbai, Pune, Pimpri-Chinchwad, Vadodara, Kolkata, Gurgaon, Ahmedabad, Seoul, Hyderabad, Singapore, Abu Dhabi, Tehran, Calgary, Noida, Riyadh, London, Coimbatore, Jakarta, Istanbul, Bangkok, Kuwait City, Sharjah, Muscat, Edmonton, Busan, Mexico City, Doha, New Delhi, Bengaluru, Chennai, Surat, Bhopal, Ulsan, Faridabad, Houston, Dubai, Jeddah, Aberdeen, Cairo, Geoje-si, Perth, Santiago, Chandigarh, Indore, Kuala Lumpur, Rio de Janeiro, Dammam, Melbourne, Madrid, La Victoria, Bogota, Lahore, Los Angeles, Algiers, Chiyoda, Ankara, Ho Chi Minh City, Toronto, Hong Kong, Howrah, Sydney, Ahvaz, Karachi, Rajkot, Brisbane, Petaling Jaya, Ernakulam, Secunderabad, Gimhae-si, Al Jubail, Port-of-Spain, Thiruvananthapuram, Milan, Atyrau, Lagos, Hanoi, New York, Caracas, Vung Tau, Al Khobar, Manama, Montreal, Granada, Courbevoie, Visakhapatnam, Ludhiana, Moscow, Dallas, Haryana, Colombo
Countries We

Export to

Victor Steels Corporation manufactures and exports to various countries such as Saudi Arabia, Bangladesh, United States, United Arab Emirates, Canada, Angola, Argentina, Austria, Azerbaijan, Pakistan, Peru, Chile, Kuwait, Mexico, Malaysia, Nigeria, Serbia, Singapore, Taiwan, Chile, Venezuela, Ecuador, Netherlands, Brazil, Vietnam, South Africa, Nigeria, Mexico, Turkey, Hungary, Algeria, Belarus, Belgium, Bhutan, Bolivia, Bulgaria, Croatia, Czech Republic, Estonia, Finland, Greece, Italy, Japan, Libya, Colombia, Ghana, Iran, Denmark, Poland, Australia, Afghanistan, Bahrain, Costa Rica, Egypt, Iraq, Jordan, South Korea, Kazakhstan, Sri Lanka, Lithuania, Norway, Oman, Philippines, Poland, Qatar, Spain, France, United Kingdom, Indonesia, Israel, Iran, Russia, Romania, Thailand, Trinidad & Tobago,Tunisia, Ukraine, Yemen, Hong Kong, Gabon, China, Portugal, Switzerland, New Zealand, Sweden, Slovakia, Kenya, Lebanon, Morocco, Mongolia