Inconel 625 Plates, Alloy 625 Sheets,ASTM B 443 Inconel 625 Shim Sheets, Inconel Werkstoff No 2.4856 Sheets, Inconel 625 Cold Rolled Plates, Inconel 625 Sheets, ASME SB443 Inconel 625 Plate Suppliers in India.

Inconel UNS N06625 Plates, JIS NCF 625 Plate, 625 Inconel Polished Cold Drawn Plates, 625 Inconel Plate, 625 Inconel Hot Rolled Plates Manufacturer in Mumbai,India.
We are Manufacturer, Supplier & Exporter of Inconel Alloy 625 Sheets, Plates. Our Inconel 625 Sheets Plates (UNS N06625) can be used in the heat-handling industry for furnace machineries and muffles, and also for heat-handling trays and baskets. This Inconel 625 Sheets Plates is extensively valued for their toughness, potency and durability. We manufacture broad assortment of Inconel 625 Sheets, Plates and Coils for various industries. Inconel 625 Sheets are Alloys of Nickel and Chromium that are resistive to high temperatures and corrosion. Nickel Alloy 625 plates find applications at cryogenic temperatures and bear amazing invulnerability to aqueous corrosion.
Potency of our Inconel UNS N06625 Perforated Sheets is derivative from the hardening effect of niobium and molybdenum on its nickel - chromium matrix. These Inconel UNS N06625 Chequered Plates has exceptional toughness and strength at temperatures fluctuating from cryogenic to the high in array of 1093 Degree C. A post weld heat treatment in Inconel 625 Plates is also not necessary. The higher alloy content of Inconel 625 Coils offsets the effects of elemental segregation in weldments which can result in preferential weld corrosion. Thoroughly clean work piece of Alloy 625 Sheets after machining to prevent surface contamination during subsequent heat treating. These Alloy 625 Plates are used for several applications such as in Flare stacks, Seawater components, Chemical process equipment handling mixed acids both oxidizing and reducing, etc.
Specification
| | |
| --- | --- |
| Grade | Inconel 625 | UNS N06625 |
| Standard | ASTM B168 / ASME SB168 |
| Size | 1000 mm x 2000 mm, 1220 mm x 2440 mm, 1500 mm x 3000 mm, 2000 mm x 2000 mm, 2000 mm x 4000 mm |
| Thickness | 0.1mm To 12 mm |
| Finish | Hot rolled plate (HR), Cold rolled sheet (CR), 2B, 2D, BA NO(8), SATIN (Met with Plastic Coated) |
| Form | Sheets, Plates, Coils, Slatting Coils, Perforated Coils, Foils, Rolls, Plain Sheet, Shim Sheet, Strip, Flats, Blank (Circle), Ring (Flange) |
| Hardness | Soft, Hard, Half Hard, Quarter Hard, Spring Hard etc. |
| Applications | Off-Shore Oil Drilling Companies, Power Generation, Petrochemicals, Gas Processing, Specialty Chemicals, Pharmaceuticals, Pharmaceutical Equipment, Chemical Equipment, Sea Water Equipment, Heat Exchangers, Condensers, Pulp and Paper Industry |
Grade Specification
| | | | | | | | |
| --- | --- | --- | --- | --- | --- | --- | --- |
| STANDARD | WERKSTOFF NR. | UNS | JIS | BS | GOST | AFNOR | EN |
| Inconel 625 | 2.4856 | N06625 | NCF 625 | NA 21 | ХН75МБТЮ | NC22DNB4MNiCr22Mo9Nb | NiCr23Fe |
Chemical Composition
| | | | | | | | | |
| --- | --- | --- | --- | --- | --- | --- | --- | --- |
| Grade | C | Mn | Si | S | Cu | Fe | Ni | Cr |
| Inconel 625 | 0.10 max | 0.50 max | 0.50 max | 0.015max | – | 5.0 max | 58.0 min | 20.0 – 23.0 |
Mechanical Properties
| | | | | | |
| --- | --- | --- | --- | --- | --- |
| Element | Density | Melting Point | Tensile Strength | Yield Strength (0.2%Offset) | Elongation |
| Inconel 625 | 8.4 g/cm3 | 1350 °C (2460 °F) | Psi – 1,35,000 , MPa – 930 | Psi – 75,000 , MPa – 517 | 42.5 % |
Other Types of Inconel 625 Sheets & Plates
625 grade Inconel plate
AISI 625 2B Inconel Plate
625 Polished Inconel Sheets
2mm 625 Inconel plate
625 Inconel Shim Sheet
UNS N06625 Perforated Sheet
625 2B Surface Cold Rolled Inconel Plate
ASTM B168 625 Inconel Sheets
625 Hot rolled Inconel Sheets
625 material Inconel checkered plate
UNS N06625 Perforated Sheets
625 Inconel CR PLATES Exporter
ASME SB168 Inconel 625 Plates
Inconel 625 Chequered Plates
625 Polished Sheets Manufacturer
DIN 2.4856 Sheets
625 Inconel Sheet Cut to Size
Inconel 625 Shim Sheets Supplier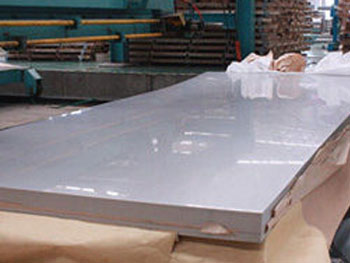 Inconel 625 Polished Plates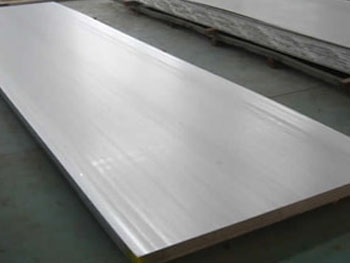 Inconel 625 Hot Rolled Plates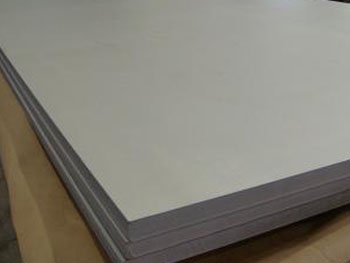 Inconel 625 Cold Rolled Plates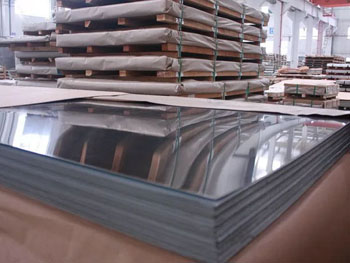 Cities We

Deliver to

Victor Steels Corporation manufactures and exports to multiple cities such as Mumbai, Thane, Navi Mumbai, Pune, Pimpri-Chinchwad, Vadodara, Kolkata, Gurgaon, Ahmedabad, Seoul, Hyderabad, Singapore, Abu Dhabi, Tehran, Calgary, Noida, Riyadh, London, Coimbatore, Jakarta, Istanbul, Bangkok, Kuwait City, Sharjah, Muscat, Edmonton, Busan, Mexico City, Doha, New Delhi, Bengaluru, Chennai, Surat, Bhopal, Ulsan, Faridabad, Houston, Dubai, Jeddah, Aberdeen, Cairo, Geoje-si, Perth, Santiago, Chandigarh, Indore, Kuala Lumpur, Rio de Janeiro, Dammam, Melbourne, Madrid, La Victoria, Bogota, Lahore, Los Angeles, Algiers, Chiyoda, Ankara, Ho Chi Minh City, Toronto, Hong Kong, Howrah, Sydney, Ahvaz, Karachi, Rajkot, Brisbane, Petaling Jaya, Ernakulam, Secunderabad, Gimhae-si, Al Jubail, Port-of-Spain, Thiruvananthapuram, Milan, Atyrau, Lagos, Hanoi, New York, Caracas, Vung Tau, Al Khobar, Manama, Montreal, Granada, Courbevoie, Visakhapatnam, Ludhiana, Moscow, Dallas, Haryana, Colombo
Countries We

Export to

Victor Steels Corporation manufactures and exports to various countries such as Saudi Arabia, Bangladesh, United States, United Arab Emirates, Canada, Angola, Argentina, Austria, Azerbaijan, Pakistan, Peru, Chile, Kuwait, Mexico, Malaysia, Nigeria, Serbia, Singapore, Taiwan, Chile, Venezuela, Ecuador, Netherlands, Brazil, Vietnam, South Africa, Nigeria, Mexico, Turkey, Hungary, Algeria, Belarus, Belgium, Bhutan, Bolivia, Bulgaria, Croatia, Czech Republic, Estonia, Finland, Greece, Italy, Japan, Libya, Colombia, Ghana, Iran, Denmark, Poland, Australia, Afghanistan, Bahrain, Costa Rica, Egypt, Iraq, Jordan, South Korea, Kazakhstan, Sri Lanka, Lithuania, Norway, Oman, Philippines, Poland, Qatar, Spain, France, United Kingdom, Indonesia, Israel, Iran, Russia, Romania, Thailand, Trinidad & Tobago,Tunisia, Ukraine, Yemen, Hong Kong, Gabon, China, Portugal, Switzerland, New Zealand, Sweden, Slovakia, Kenya, Lebanon, Morocco, Mongolia