Incoloy 800 Plates, JIS NCF Incoloy 800H Plate, 800HT Incoloy Polished Cold Drawn Plates, 800 Incoloy Plate, Incoloy UNS N08800 Plates, Alloy 800HT Sheets, ASME SB 409 Incoloy 800 Plate Manufacturer in India.

Incoloy 800 Cold Rolled Plates, ASTM B 409 Incoloy 800 Shim Sheets, Incoloy 800HT Sheets, 800H Alloy Plate, Incoloy Werkstoff Nr. 1.4876 Sheets, 800HT Incoloy Hot Rolled Plates Suppliers in Mumbai,India.
We are Manufacturer, Supplier & Exporter of Incoloy 800/800H/800HT Perforated Sheets which have bigger stress and creep rupture features. These are also being offered in customized sizes and shapes to our patrons. Our Inconel UNS N08810 Perforated Fittings does not develop the embrittling sigma stage post an elongated time of exposure up to 649 Degrees C. These Inconel UNS N08800 Perforated Sheet upholds an unchanging and austenitic arrangement during protracted acquaintance to soaring temperatures. These Inconel 800 Plates is a combination of nickel and chromium alloy that has excellent tensile strength and resistance to oxidation as well as carburization properties.
Our Inconel 800 Coils is a solution heat treated (2100 Degree F / 1150 Degree C). These Inconel 800H Sheets is used for furnace components, carburizing fixtures and retorts. These Incoloy 800HT Sheets Plates is a Nickel-Chromium-Molybdenum-Columbium (Niobium) alloy by means of having outstanding corrosion resistance, potency at elevated temperatures and excellent oxidation resistance. Incoloy 800 Coils are readily machined by standard methods. Annealing of Alloy 800 Sheets should be done at 982 Degree C (1800 Degree F) for 15 min and then the alloy should be air cooled. Recrystallization anneal of Alloy 800 Plates is achieved at temperatures between 2100 Degree F and 2200 Degree F.
Specification
| | |
| --- | --- |
| Grade | Incoloy 800, 800H, 800HT | UNS N08800, N08810, N08811 |
| Standard | ASTM B409 / ASME SB409 |
| Size | 1000 mm x 2000 mm, 1220 mm x 2440 mm, 1500 mm x 3000 mm, 2000 mm x 2000 mm, 2000 mm x 4000 mm |
| Thickness | 0.1mm To 12 mm |
| Finish | Hot rolled plate (HR), Cold rolled sheet (CR), 2B, 2D, BA NO(8), SATIN (Met with Plastic Coated) |
| Form | Sheets, Plates, Coils, Slatting Coils, Perforated Coils, Foils, Rolls, Plain Sheet, Shim Sheet, Strip, Flats, Blank (Circle), Ring (Flange) |
| Hardness | Soft, Hard, Half Hard, Quarter Hard, Spring Hard etc. |
| Applications | Off-Shore Oil Drilling Companies, Power Generation, Petrochemicals, Gas Processing, Specialty Chemicals, Pharmaceuticals, Pharmaceutical Equipment, Chemical Equipment, Sea Water Equipment, Heat Exchangers, Condensers, Pulp and Paper Industry |
Grade Specification
| | | | | | | | | |
| --- | --- | --- | --- | --- | --- | --- | --- | --- |
| STANDARD | WERKSTOFF NR. | UNS | JIS | BS | GOST | AFNOR | EN | OR |
| Incoloy 800 | 1.4876 | N08800 | NCF 800 | NA 15 | ЭИ670 | Z8NC32-21 | X10NiCrAlTi32-20 | XH32T |
| Incoloy 800H | 1.4958 / 1.4876 | N08810 | NCF 800H | NA 15(H) | ЭИ670 | Z8NC33-21 | X5NiCrAlTi31-20 | XH32T |
| Incoloy 800HT | 1.4859 / 1.4876 | N08811 | NCF 800HT | NA 15(HT) | ЭИ670 | – | X8NiCrAlTi32-21 | XH32T |
Chemical Composition
| | | | | | | | | | | |
| --- | --- | --- | --- | --- | --- | --- | --- | --- | --- | --- |
| Grade | C | Mn | Si | S | Cu | Fe | Ni | Cr | Al | Ti |
| 800 | 0.10 max | 1.50 max | 1.00 max | 0.015 max | 0.75 max | 39.50 min | 30.00 – 35.00 | 19.00 – 23.00 | 0.15 – 0.60 | 0.15 – 0.60 |
| 800H | 0.05 – 0.10 | 1.50 max | 1.00 max | 0.015 max | 0.75 max | 39.50 min | 30.00 – 35.00 | 19.00 – 23.00 | 0.15 – 0.60 | 0.15 – 0.60 |
| 800HT | 0.06 – 0.10 | 1.50 max | 1.00 max | 0.015 max | 0.75 max | 39.50 min | 30.00 – 35.00 | 19.00 – 23.00 | 0.15 – 0.60ᴬ | 0.15 – 0.60ᴬ |
Mechanical Properties
| | | | | | |
| --- | --- | --- | --- | --- | --- |
| Element | Density | Melting Point | Tensile Strength | Yield Strength (0.2%Offset) | Elongation |
| 800 / 800H / 800HT | 7.94 g/cm3 | 1385 °C (2525 °F) | Psi – 75,000 , MPa – 520 | Psi – 30,000 , MPa – 205 | 30 % |
Other Types of Incoloy 800/800H/800HT Sheets & Plates
UNS N08810 Coils Stockholder
Incoloy 800 Sheets
Werkstoff Nr. 1.4876 Shim Sheet
Incoloy 800 Plates
WNR 1.4876 Incoloy Cold Rolled Plates
Incoloy 800/H/HT ASTM B409 Profile
Incoloy 800HT Plain Sheet
ASTM B409 Perforated Sheet
Incoloy Alloy Chequered Plate
ASTM/ASME B409 Alloy 800 Rolls
Incoloy 800 Diamond Plate
ASTM B 409 Incoloy 800/H/HT Sheets, Plates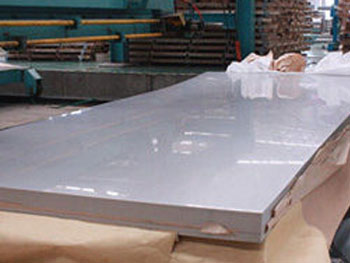 Incoloy 800/800H/800HT Polished Plates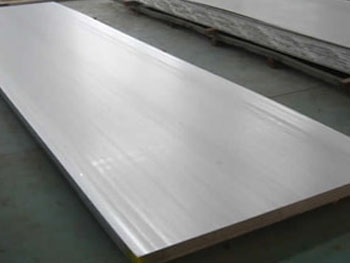 Incoloy 800/800H/800HT Hot Rolled Plates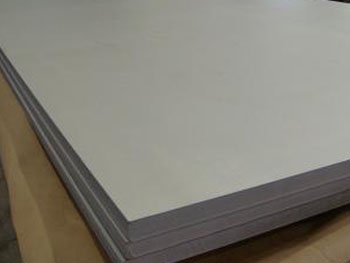 Incoloy 800/800H/800HT Cold Rolled Plates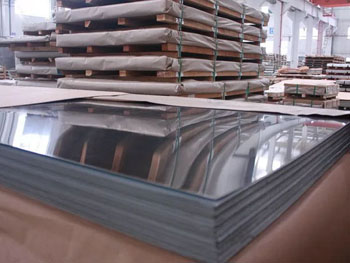 Incoloy 800/800H/800HT Shim Sheet
Cities We

Deliver to

Victor Steels Corporation manufactures and exports to multiple cities such as Mumbai, Thane, Navi Mumbai, Pune, Pimpri-Chinchwad, Vadodara, Kolkata, Gurgaon, Ahmedabad, Seoul, Hyderabad, Singapore, Abu Dhabi, Tehran, Calgary, Noida, Riyadh, London, Coimbatore, Jakarta, Istanbul, Bangkok, Kuwait City, Sharjah, Muscat, Edmonton, Busan, Mexico City, Doha, New Delhi, Bengaluru, Chennai, Surat, Bhopal, Ulsan, Faridabad, Houston, Dubai, Jeddah, Aberdeen, Cairo, Geoje-si, Perth, Santiago, Chandigarh, Indore, Kuala Lumpur, Rio de Janeiro, Dammam, Melbourne, Madrid, La Victoria, Bogota, Lahore, Los Angeles, Algiers, Chiyoda, Ankara, Ho Chi Minh City, Toronto, Hong Kong, Howrah, Sydney, Ahvaz, Karachi, Rajkot, Brisbane, Petaling Jaya, Ernakulam, Secunderabad, Gimhae-si, Al Jubail, Port-of-Spain, Thiruvananthapuram, Milan, Atyrau, Lagos, Hanoi, New York, Caracas, Vung Tau, Al Khobar, Manama, Montreal, Granada, Courbevoie, Visakhapatnam, Ludhiana, Moscow, Dallas, Haryana, Colombo
Countries We

Export to

Victor Steels Corporation manufactures and exports to various countries such as Saudi Arabia, Bangladesh, United States, United Arab Emirates, Canada, Angola, Argentina, Austria, Azerbaijan, Pakistan, Peru, Chile, Kuwait, Mexico, Malaysia, Nigeria, Serbia, Singapore, Taiwan, Chile, Venezuela, Ecuador, Netherlands, Brazil, Vietnam, South Africa, Nigeria, Mexico, Turkey, Hungary, Algeria, Belarus, Belgium, Bhutan, Bolivia, Bulgaria, Croatia, Czech Republic, Estonia, Finland, Greece, Italy, Japan, Libya, Colombia, Ghana, Iran, Denmark, Poland, Australia, Afghanistan, Bahrain, Costa Rica, Egypt, Iraq, Jordan, South Korea, Kazakhstan, Sri Lanka, Lithuania, Norway, Oman, Philippines, Poland, Qatar, Spain, France, United Kingdom, Indonesia, Israel, Iran, Russia, Romania, Thailand, Trinidad & Tobago,Tunisia, Ukraine, Yemen, Hong Kong, Gabon, China, Portugal, Switzerland, New Zealand, Sweden, Slovakia, Kenya, Lebanon, Morocco, Mongolia