Inconel 1.5d Pipe Bend, Alloy 625 Short Radius Elbow Supplier, ANSI B16.9 Inconel 625 Welded Buttweld Fittings, Inconel 625 Pipe Fittings, ASME SB366 Inconel 625 Long Stub, Inconel 10d Pipe Bend Manufacturer in Mumbai,India.

Inconel 3d Pipe Bend, Inconel WERKSTOFF NR. 2.4856 Cross, Inconel UNS N06625 Seamless Pipe Fittings, ASTM B366 625 Inconel Alloy 90 degree Elbow, Inconel 625 Pipe Elbow Suppliers in Mumbai,India.
We are Manufacturer, Supplier & Exporter of Inconel 625 Pipe Fittings, are being classified as difficult to moderate when machining. However, these Inconel 625 Butt Weld Pipe Fittings must be highlighted that these alloys can be machined by using usual production processes at suitable rates. We manufacture wide range of Alloy 625 pipe fittings such as Inconel 625 Elbows, Inconel 625 Tees, Inconel 625 Reducers, Inconel 625 pipe end Caps, Inconel 625 Pipe Bends etc. as per International standard like ASME/ASTM/API. Standard practices for Inconel 625 Elbow Pipe Fittings such as clean surfaces, good joint alignment, U-joints for thicker sections, etc., should be followed. Inconel 625 Cross Pipe Fittings is often used in evaporators for wet-process phosphoric acid containing H2SO4, HF and ferric salts.
Inconel 625 Reducer Pipe Fittings possesses a high degree of formability and shows better weldability than many other highly alloyed nickel based materials. After the sodium hydride treatment, Inconel 625 Butt Weld Pipe Fittings should be immersed in a sulfuric acid bath 165D Degree F (74 Degree C) for approximately 3 minutes. Because of its good ductility, Alloy 625 Pipe Fittings is also readily formed by cold working. However, Alloy 625 Butt Weld Fittings does work as toughen with rapidly so transitional annealing conducts may perhaps be required for complex part forming actions. Alloy 625 Pipe Fittings has good impact strength at room temperature and retains virtually all of that strength at low temperatures; there is no tough – to – brittle transition with decreasing temperature.
Specification
| | |
| --- | --- |
| Grade | Inconel Alloy 625 / UNS N06625 |
| Standard | ASTM B366, ASME SB366 |
| Dimensions | ASME B16.28, ASME/ANSI B16.9, MSS-SP-43 |
| Inconel 625 Seamless Fittings | 1/2" NB - 10" NB |
| Inconel 625 Welded Fittings | 1/2" NB - 48" NB |
| Form | 90 Elbow, 45 Elbow, Long Radius Elbow, Short Radius Elbow, Concentric Reducer, Eccentric Reducer, Equal Tee, Unequal Tee, Lateral Tee, Cross, Bends 1.5d, 3d, 5d, 10d, U bend, 180 Deg Bend, Short Stub End, Long stub end, End Cap, Dish Cap |
| Schedule | SCH 5 To SCH XXS |
| Wall Thickness | from 2 to 40 mm |
| Type | Seamless / Welded / Fabricated |
Grade Specification
| | | | | | | | |
| --- | --- | --- | --- | --- | --- | --- | --- |
| STANDARD | WERKSTOFF NR. | UNS | JIS | BS | GOST | AFNOR | EN |
| Inconel 625 | 2.4856 | N06625 | NCF 625 | NA 21 | ХН75МБТЮ | NC22DNB4M | NiCr22Mo9Nb |
Chemical Composition
| | | | | | | | | |
| --- | --- | --- | --- | --- | --- | --- | --- | --- |
| Grade | C | Mn | Si | S | Cu | Fe | Ni | Cr |
| Inconel 625 | 0.10max | 0.50 max | 0.50 max | 0.015max | – | 5.0 max | 58.0 min | 20.0 – 23.0 |
Mechanical Properties
| | | | | | |
| --- | --- | --- | --- | --- | --- |
| Element | Density | Melting Point | Tensile Strength | Yield Strength (0.2%Offset) | Elongation |
| Inconel 625 | 8.4 g/cm3 | 1350 °C (2460 °F) | Psi – 1,35,000 , MPa – 930 | Psi – 75,000 , MPa – 517 | 42.5 % |
Other Types of Inconel 625 Pipe Fittings
625 Inconel Concentric Reducer
Alloy 625 Eccentric Reducer
MSS SP-79 Inconel 625 End Pipe Cap
Alloy 625 MSS-SP-43 Buttweld Swage Nipple
Inconel JIS NCF 625 Stub Ends
UNS N06625 45Deg. Pipe Elbow
Alloy 625 90 Deg / 180 Degree Elbow
ASME SB366 Long Radius Elbow
Inconel 625 LR Elbow
ANSI B16.9 Nickel Alloy 625 SR Elbow
Inconel 625 End Cap Exporter
UNS N06625 Inconel Unequal Tee
DIN 2.4856 Fabricated Tee
625 Inconel Reducing Cross
Inconel 625 Buttweld Pipe Cap
ASTM B366 Inconel 625 Stub End
UNS N06625 Equal Cross
Inconel 625 SR Elbow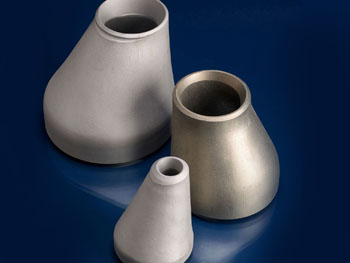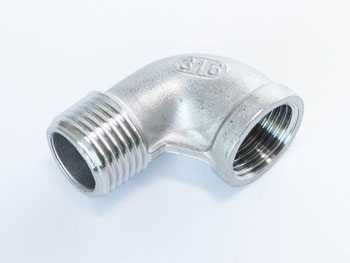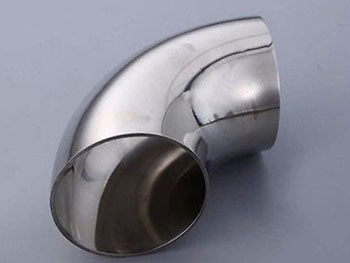 Inconel 625 Long Reducer Elbow
Cities We

Deliver to

Victor Steels Corporation manufactures and exports to multiple cities such as Mumbai, Thane, Navi Mumbai, Pune, Pimpri-Chinchwad, Vadodara, Kolkata, Gurgaon, Ahmedabad, Seoul, Hyderabad, Singapore, Abu Dhabi, Tehran, Calgary, Noida, Riyadh, London, Coimbatore, Jakarta, Istanbul, Bangkok, Kuwait City, Sharjah, Muscat, Edmonton, Busan, Mexico City, Doha, New Delhi, Bengaluru, Chennai, Surat, Bhopal, Ulsan, Faridabad, Houston, Dubai, Jeddah, Aberdeen, Cairo, Geoje-si, Perth, Santiago, Chandigarh, Indore, Kuala Lumpur, Rio de Janeiro, Dammam, Melbourne, Madrid, La Victoria, Bogota, Lahore, Los Angeles, Algiers, Chiyoda, Ankara, Ho Chi Minh City, Toronto, Hong Kong, Howrah, Sydney, Ahvaz, Karachi, Rajkot, Brisbane, Petaling Jaya, Ernakulam, Secunderabad, Gimhae-si, Al Jubail, Port-of-Spain, Thiruvananthapuram, Milan, Atyrau, Lagos, Hanoi, New York, Caracas, Vung Tau, Al Khobar, Manama, Montreal, Granada, Courbevoie, Visakhapatnam, Ludhiana, Moscow, Dallas, Haryana, Colombo
Countries We

Export to

Victor Steels Corporation manufactures and exports to various countries such as Saudi Arabia, Bangladesh, United States, United Arab Emirates, Canada, Angola, Argentina, Austria, Azerbaijan, Pakistan, Peru, Chile, Kuwait, Mexico, Malaysia, Nigeria, Serbia, Singapore, Taiwan, Chile, Venezuela, Ecuador, Netherlands, Brazil, Vietnam, South Africa, Nigeria, Mexico, Turkey, Hungary, Algeria, Belarus, Belgium, Bhutan, Bolivia, Bulgaria, Croatia, Czech Republic, Estonia, Finland, Greece, Italy, Japan, Libya, Colombia, Ghana, Iran, Denmark, Poland, Australia, Afghanistan, Bahrain, Costa Rica, Egypt, Iraq, Jordan, South Korea, Kazakhstan, Sri Lanka, Lithuania, Norway, Oman, Philippines, Poland, Qatar, Spain, France, United Kingdom, Indonesia, Israel, Iran, Russia, Romania, Thailand, Trinidad & Tobago,Tunisia, Ukraine, Yemen, Hong Kong, Gabon, China, Portugal, Switzerland, New Zealand, Sweden, Slovakia, Kenya, Lebanon, Morocco, Mongolia