Duplex Steel S31803 180 Deg bend, Duplex Equal Tee, S32205 Duplex Alloy Reducer, UNS S31803 Duplex End Cap, Duplex 5d Bend, Duplex Steel 2205 Short Radius Elbow Supplier, Duplex Steel S31803 Pipe Fittings Manufacturer in India.

ANSI B16.9 Duplex Steel S32205 Welded Buttweld Fittings, Duplex Steel WERKSTOFF NR. 1.4462 Cross, Duplex Steel S32205 45 degree Elbow, Duplex 1.5d Bend, ASTM A815 UNS S32205 Duplex Steel 90 degree Elbow Suppliers in India.
Duplex Steel UNS S31803 / S32205 Butt weld Pipe Fittings, we ensure that we provide you with products that comply with the laid down standards of quality, having a longer lifespan. Our ASTM A815 Duplex Steel S31803/S32205 Pipe Elbow limit types of localized corrosion and are indispensable to applications requiring compact but flexible seals. Restraining deformities and cracks under high temperatures, Duplex Steel S31803 / S32205 Reducer are better than ordinary steel fittings that re sensitive to chloride stress corrosion cracking in chemical industries. Duplex Steel S32205 Tee Butt Weld Pipe Fittings is often used in Chemical Process Industry: such as in Sulphuric Acid Production, Nitric Acid Processes, Phosphoric Acid Processes, Ethylene oxide, Polypropylene Production, PVC, Equipment Handling Organic and Fatty Acids, Chemical Storage and Tankers, Heat Exchangers, etc.
Duplex Steel S31803 Reducer Pipe Fittings resists chloride environments and sulphide stress corrosion. Our WNR 1.4462 Duplex Steel S31803 Pipe Unions withstand stress corrosion cracking due to sulfur, accommodate high steam pressure and provide an extended lifespan service, economical and dependable in nature. Our Duplex Steel S31803, S32205 Seamless Pipe Fittings are workable and weldable, are ductile even at cryogenic temperatures. Duplex Steel UNS S31803 Butt Weld Pipe Fittings usually has a superior corrosion resistance as compared to other austenite steels.
Specification
| | |
| --- | --- |
| Grade | UNS S31803/S32205, Duplex Steel |
| Standard | ASTM B337 / ASME SB337 |
| Dimensions | ANSI/ASME B16.9, B16.28, MSS-SP-43. |
| Thickness | 5s, 10s, 40s, 80s, 10, 20, 40, STD, 60, 80, XS, 100, 120, 140, 160, XXS available with NACE MR 01-75 |
| Size | 1/2" NB - 24" NB |
| Form | 90 Elbow, 45 Elbow, Long Radius Elbow, Short Radius Elbow, Concentric Reducer, Eccentric Reducer, Equal Tee, Unequal Tee, Lateral Tee, Cross, Bends 1.5d, 3d, 5d, 10d, U bend, 180 Deg Bend, Short Stub End, Long stub end, End Cap, Dish Cap |
| Schedule | SCH 5 To SCH XXS |
| Type | Seamless / Welded / Fabricated |
Grade Specification
| | | |
| --- | --- | --- |
| STANDARD | UNS | WERKSTOFF NR. |
| Duplex Steel S31803 | S31803 | 1.4462 |
| Duplex S32205 | S32205 | 1.4462 |
Chemical Composition
S31803 / S32205
C
N
P
Si
Mn
Mo
Fe
Cr
S
Ni

1.0

0.03

0.02

2.0

3.0 – 3.5

22.0 – 23.0

0.03

4.5 – 6.5

0.14 – 0.2
Bal
Mechanical Properties
S31803 / S32205
Density
Melting Point
Yield Strength (0.2%Offset)
Tensile Strength
Elongation

7.8 g/cm3

1350 °C (2460 °F)

Psi – 80000 , MPa – 550

Psi – 116000 , MPa – 800

15 %
Other Types of Duplex Steel S31803 / S32205 Pipe Fittings
UNS S32205 Pipe Cap
ANSI 16.9 Long Radius Bend
Duplex Steel S31803 Seamless Pipe Fittings
UNS S31803 Pipe Elbow
Duplex Steel Buttweld Tee
Ferritic / Austenitic Duplex Pipe Fittings
2205 Duplex Steel Pipe End Cap
Duplex Steel 90deg. LR Elbow
2205 Duplex Buttweld Reducer
AISI B16.28 Duplex Steel UNS S32205 Reducing Elbow
Duplex Steel 2205 Buttweld Pipe Fittings
DIN 1.4462 Duplex Steel Pipe Fittings
Duplex Steel S32205 Welded Pipe Fittings
UNS S32205 Swage Nipple
ASME SA815 Duplex Pipe Fittings
UNS S32205 45deg.Elbow
DIN 1.4462 Pipe Tee
Duplex Steel 2205 Buttweld Reducing Nipple
ANSI B16.9 Duplex Buttweld Fitting
ASTM A815 Duplex Steel Welded Pipe Fittings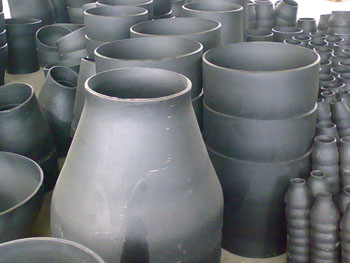 Duplex Steel S31803 / S32205 Reducer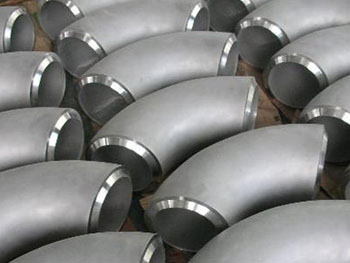 Duplex Steel S31803 / S32205 Elbow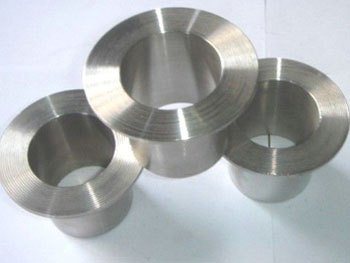 Duplex Steel S31803 / S32205 Stub End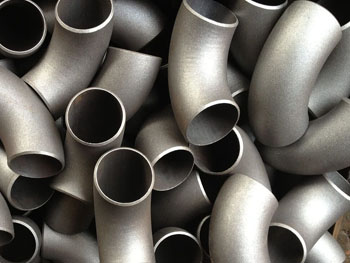 Duplex Steel S31803 / S32205 Long Reducer Elbow
Cities We

Deliver to

Victor Steels Corporation manufactures and exports to multiple cities such as Mumbai, Thane, Navi Mumbai, Pune, Pimpri-Chinchwad, Vadodara, Kolkata, Gurgaon, Ahmedabad, Seoul, Hyderabad, Singapore, Abu Dhabi, Tehran, Calgary, Noida, Riyadh, London, Coimbatore, Jakarta, Istanbul, Bangkok, Kuwait City, Sharjah, Muscat, Edmonton, Busan, Mexico City, Doha, New Delhi, Bengaluru, Chennai, Surat, Bhopal, Ulsan, Faridabad, Houston, Dubai, Jeddah, Aberdeen, Cairo, Geoje-si, Perth, Santiago, Chandigarh, Indore, Kuala Lumpur, Rio de Janeiro, Dammam, Melbourne, Madrid, La Victoria, Bogota, Lahore, Los Angeles, Algiers, Chiyoda, Ankara, Ho Chi Minh City, Toronto, Hong Kong, Howrah, Sydney, Ahvaz, Karachi, Rajkot, Brisbane, Petaling Jaya, Ernakulam, Secunderabad, Gimhae-si, Al Jubail, Port-of-Spain, Thiruvananthapuram, Milan, Atyrau, Lagos, Hanoi, New York, Caracas, Vung Tau, Al Khobar, Manama, Montreal, Granada, Courbevoie, Visakhapatnam, Ludhiana, Moscow, Dallas, Haryana, Colombo
Countries We

Export to

Victor Steels Corporation manufactures and exports to various countries such as Saudi Arabia, Bangladesh, United States, United Arab Emirates, Canada, Angola, Argentina, Austria, Azerbaijan, Pakistan, Peru, Chile, Kuwait, Mexico, Malaysia, Nigeria, Serbia, Singapore, Taiwan, Chile, Venezuela, Ecuador, Netherlands, Brazil, Vietnam, South Africa, Nigeria, Mexico, Turkey, Hungary, Algeria, Belarus, Belgium, Bhutan, Bolivia, Bulgaria, Croatia, Czech Republic, Estonia, Finland, Greece, Italy, Japan, Libya, Colombia, Ghana, Iran, Denmark, Poland, Australia, Afghanistan, Bahrain, Costa Rica, Egypt, Iraq, Jordan, South Korea, Kazakhstan, Sri Lanka, Lithuania, Norway, Oman, Philippines, Poland, Qatar, Spain, France, United Kingdom, Indonesia, Israel, Iran, Russia, Romania, Thailand, Trinidad & Tobago,Tunisia, Ukraine, Yemen, Hong Kong, Gabon, China, Portugal, Switzerland, New Zealand, Sweden, Slovakia, Kenya, Lebanon, Morocco, Mongolia