Inconel 3d Pipe Bend, ANSI B16.9 Incoloy 800 Welded Buttweld Fittings, 800HT Incoloy Alloy End Cap, Incoloy WERKSTOFF NR. 1.4876 /1.4958 /1.4859 Cross, STM B366 800H Incoloy Alloy 90 degree Elbow Manufacturer in Mumbai,India.

Incoloy UNS N08800 / N08810 / N08811 Seamless Pipe Fittings, Alloy 800 Short Radius Elbow, Incoloy 800H Pipe Fittings, 800HT Incoloy Alloy End Cap, Inconel 1.5d Pipe Bend, Incoloy Alloy 800H 180 Deg bend Supplier in Mumbai,India.
We are Manufacturer, Supplier & Exporter of Inconel Alloy 800, 800H, 800HT Pipe Fittings, which is used for carburizing equipment and nuclear steam-generator tubing. Power plants use these Inconel 800 Pipe Fittings for super-heater and re-heater tubing. Our Alloy 800H Pipe Fittings is often used for extruded tubing for ethylene and steam methane reforming furnaces; ammonia effluent coolers. These Nickel 800HT Pipe Fittings serves major industries such as chemical & petrochemical, pharmaceutical, automotive, marine, and food & beverage processing. Applications of Incoloy 800HT Long Radius Elbow (UNS N08811) have extended from petrochemical processing reformer tubing, to bellows and flare tips in refinery service.
Incoloy 800 Short Radius Elbow Pipe Fittings has further modifications to the combined titanium and aluminum levels to ensure optimum high temperature properties. Alloy 800 Butt Weld Pipe Fittings (UNS N08800Butt Weld Pipe Fittings), Alloy 800H Pipe Fittings (UNS N08810 Pipe Fittings) and Alloy 800HT Butt Weld Pipe Fittings (UNS N08811 Butt Weld Pipe Fittings) are used in a variety of applications involving exposure to high temperatures and corrosive environments. WNR 1.4876 Butt Weld Pipe Fittings, WNR 1.4958 Butt Weld Pipe Fittings and WNR 1.4859 Butt Weld Pipe Fittings are used for heat-treating equipment such as baskets, trays and fixtures. The butt-welded Inconel 800 Pipe Fittings are used where gases, chemical s and liquids are transported, created or processed. These pipe fittings provide a leak-proof connectivity and thus used in various tubing and piping systems. Due to their excellent resistance to corrosion and oxidation they can be used in harsh and abrasive chemical environments.
Specification
| | |
| --- | --- |
| Grade | Incoloy Alloy 800, 800H, 800HT, UNS N08800, N08810, N08811 |
| Standard | ASTM B366, ASME SB366 |
| Dimensions | ASME B16.28, ASME/ANSI B16.9, MSS-SP-43 |
| Incoloy 800 Seamless Fittings | 1/2" NB - 10" NB |
| Incoloy 800 Welded Fittings | 1/2" NB - 48" NB |
| Form | 90 Elbow, 45 Elbow, Long Radius Elbow, Short Radius Elbow, Concentric Reducer, Eccentric Reducer, Equal Tee, Unequal Tee, Lateral Tee, Cross, Bends 1.5d, 3d, 5d, 10d, U bend, 180 Deg Bend, Short Stub End, Long stub end, End Cap, Dish Cap |
| Schedule | SCH 5 To SCH XXS |
| Wall Thickness | from 2 to 40 mm |
| Type | Seamless / Welded / Fabricated |
Grade Specification
| | | | | | | | | |
| --- | --- | --- | --- | --- | --- | --- | --- | --- |
| STANDARD | WERKSTOFF NR. | UNS | JIS | BS | GOST | AFNOR | EN | OR |
| Incoloy 800 | 1.4876 | N08800 | NCF 800 | NA 15 | ЭИ670 | Z8NC32-21 | X10NiCrAlTi32-20 | XH32T |
| Incoloy 800H | 1.4958 / 1.4876 | N08810 | NCF 800H | NA 15(H) | ЭИ670 | Z8NC33-21 | X5NiCrAlTi31-20 | XH32T |
| Incoloy 800HT | 1.4859 / 1.4876 | N08811 | NCF 800HT | NA 15(HT) | ЭИ670 | – | X8NiCrAlTi32-21 | XH32T |
Chemical Composition
| | | | | | | | | | | |
| --- | --- | --- | --- | --- | --- | --- | --- | --- | --- | --- |
| Grade | C | Mn | Si | S | Cu | Fe | Ni | Cr | Al | Ti |
| 800 | 0.10 max | 1.50 max | 1.00 max | 0.015 max | 0.75 max | 39.50 min | 30.00 – 35.00 | 19.00 – 23.00 | 0.15 – 0.60 | 0.15 – 0.60 |
| 800H | 0.05 – 0.10 | 1.50 max | 1.00 max | 0.015 max | 0.75 max | 39.50 min | 30.00 – 35.00 | 19.00 – 23.00 | 0.15 – 0.60 | 0.15 – 0.60 |
| 800HT | 0.06 – 0.10 | 1.50 max | 1.00 max | 0.015 max | 0.75 max | 39.50 min | 30.00 – 35.00 | 19.00 – 23.00 | 0.15 – 0.60ᴬ | 0.15 – 0.60ᴬ |
Mechanical Properties
| | | | | | |
| --- | --- | --- | --- | --- | --- |
| Element | Density | Melting Point | Tensile Strength | Yield Strength (0.2%Offset) | Elongation |
| 800 / 800H / 800HT | 7.94 g/cm3 | 1385 °C (2525 °F) | Psi – 75,000 , MPa – 520 | Psi – 30,000 , MPa – 205 | 30 % |
Other Types of Incoloy 800/800H/800HT Pipe Fittings
Incoloy 800 Pipe Fitting
ASTM B366 Alloy 800HT Butt weld Fitting
Incoloy 800H Seamless Fitting
Alloy UNS N08811 45 Elbow
UNS N08800 Long Radius Elbow
B366 Alloy 800H Short Radius Elbow
Incoloy 800 Concentric Reducer
Alloy 800 Long Stub End
Incoloy 800HT End Cap
Alloy 800 Dish Cap
Alloy 800H Equal Tee
Incoloy N08800 Unequal Tee
Alloy N08811 Lateral Tee
Incoloy 800 Eccentric Reducer
800HT Incoloy Fitting Cross
Incoloy N08810 Pipe Bends
Alloy 800 U Bend
Incoloy 800HT 180 Deg bend
ASTM B366 Alloy 800H Short Stub end
N08810 Alloy Welded Fitting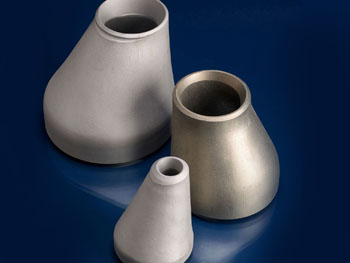 Incoloy 800/800H/800HT Reducer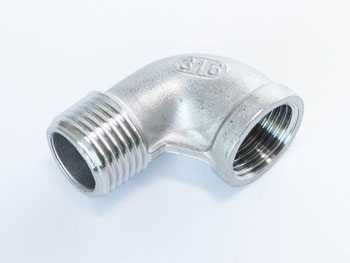 Incoloy 800/800H/800HT Elbow
Incoloy 800/800H/800HT Stub End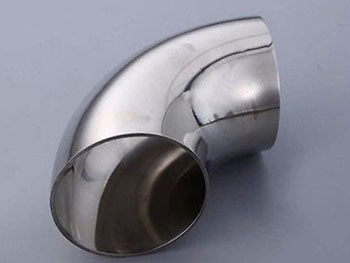 Incoloy 800/800H/800HT Long Reducer Elbow
Cities We

Deliver to

Victor Steels Corporation manufactures and exports to multiple cities such as Mumbai, Thane, Navi Mumbai, Pune, Pimpri-Chinchwad, Vadodara, Kolkata, Gurgaon, Ahmedabad, Seoul, Hyderabad, Singapore, Abu Dhabi, Tehran, Calgary, Noida, Riyadh, London, Coimbatore, Jakarta, Istanbul, Bangkok, Kuwait City, Sharjah, Muscat, Edmonton, Busan, Mexico City, Doha, New Delhi, Bengaluru, Chennai, Surat, Bhopal, Ulsan, Faridabad, Houston, Dubai, Jeddah, Aberdeen, Cairo, Geoje-si, Perth, Santiago, Chandigarh, Indore, Kuala Lumpur, Rio de Janeiro, Dammam, Melbourne, Madrid, La Victoria, Bogota, Lahore, Los Angeles, Algiers, Chiyoda, Ankara, Ho Chi Minh City, Toronto, Hong Kong, Howrah, Sydney, Ahvaz, Karachi, Rajkot, Brisbane, Petaling Jaya, Ernakulam, Secunderabad, Gimhae-si, Al Jubail, Port-of-Spain, Thiruvananthapuram, Milan, Atyrau, Lagos, Hanoi, New York, Caracas, Vung Tau, Al Khobar, Manama, Montreal, Granada, Courbevoie, Visakhapatnam, Ludhiana, Moscow, Dallas, Haryana, Colombo
Countries We

Export to

Victor Steels Corporation manufactures and exports to various countries such as Saudi Arabia, Bangladesh, United States, United Arab Emirates, Canada, Angola, Argentina, Austria, Azerbaijan, Pakistan, Peru, Chile, Kuwait, Mexico, Malaysia, Nigeria, Serbia, Singapore, Taiwan, Chile, Venezuela, Ecuador, Netherlands, Brazil, Vietnam, South Africa, Nigeria, Mexico, Turkey, Hungary, Algeria, Belarus, Belgium, Bhutan, Bolivia, Bulgaria, Croatia, Czech Republic, Estonia, Finland, Greece, Italy, Japan, Libya, Colombia, Ghana, Iran, Denmark, Poland, Australia, Afghanistan, Bahrain, Costa Rica, Egypt, Iraq, Jordan, South Korea, Kazakhstan, Sri Lanka, Lithuania, Norway, Oman, Philippines, Poland, Qatar, Spain, France, United Kingdom, Indonesia, Israel, Iran, Russia, Romania, Thailand, Trinidad & Tobago,Tunisia, Ukraine, Yemen, Hong Kong, Gabon, China, Portugal, Switzerland, New Zealand, Sweden, Slovakia, Kenya, Lebanon, Morocco, Mongolia