UNS N06600 Inconel 90Deg & 45 Deg Elbow, Inconel 600 Short Radius Elbow, ASME B16.28 Alloy 600 Short Radius Elbow, Inconel Alloy 600 Equal Tee & Unequal Tee, ANSI B16.9 Alloy 600 Lateral Tee Manufacturer in India.

Alloy 600 Fitting Cross, Inconel 600 Short & Long Stub End, Inconel 600 Eccentric Reducer, Alloy 600 Concentric Reducer, Inconel Alloy 600 Pipe Bend, UNS N06600 End Cap & Dish Cap Suppliers in Mumbai,India.
We are Manufacturer, Supplier & Exporter of Inconel 600 Pipe Fittings that are famous all over the world. These fitting tools are especially used for the industrial sector pipe fittings. These tube fitting tools provide better strength to huge pipes. High tensile, better hold strength and high resistivity are some unique features of these fitting tools for which these tools are extremely popular among people and industry owners. These pipes use for the supply of oil and gas in the industry. We manufacture Inconel 600 Elbow, Inconel 600 Reducer, Inconel 600 Pipe Cap, Inconel 600 Stub End, Inconel 600 Tee, Inconel 600 pipe bend, Inconel 600 Equal Cross, Inconel 600 long radius elbow & all shapes & size in Inconel material.
Our Inconel 600 Pipe Fittings are as per ASME B16.9, ASME B16.28. standards. Our premium quality, flawless, Inconel 600 Pipe Couplings, made from Nickel-Chromium Alloys, have good creep rupture strength and metallurgical stability, have good oxidation resistance at higher temperatures and are impervious to organic and inorganic acids. Our offered Inconel 600 Butt weld fittings are widely used in heat exchanges, oil & gas, aerospace, pharmaceutical, defense sectors, marine engineering, chemical processing, valves manufacturing, pumps manufacturing, petrochemical plants, Nuclear power projects and many more.
Specification
| | |
| --- | --- |
| Grade | Inconel Alloy 600 / UNS N06600 |
| Standard | ASTM B366, ASME SB366 |
| Dimensions | ASME B16.28, ASME/ANSI B16.9, MSS-SP-43 |
| Inconel 600 Seamless Fittings | 1/2" NB - 10" NB |
| Inconel 600 Welded Fittings | 1/2" NB - 48" NB |
| Form | 90 Elbow, 45 Elbow, Long Radius Elbow, Short Radius Elbow, Concentric Reducer, Eccentric Reducer, Equal Tee, Unequal Tee, Lateral Tee, Cross, Bends 1.5d, 3d, 5d, 10d, U bend, 180 Deg Bend, Short Stub End, Long stub end, End Cap, Dish Cap |
| Schedule | SCH 5 To SCH XXS |
| Wall Thickness | from 2 to 40 mm |
| Type | Seamless / Welded / Fabricated |
Grade Specification
| | | | | | | | |
| --- | --- | --- | --- | --- | --- | --- | --- |
| STANDARD | WERKSTOFF NR. | UNS | JIS | BS | GOST | AFNOR | EN |
| Inconel 600 | 2.4816 | N06600 | NCF 600 | NA 13 | МНЖМц 28-2,5-1,5 | NC15FE11M | NiCr15Fe |
Chemical Composition
| | | | | | | | | |
| --- | --- | --- | --- | --- | --- | --- | --- | --- |
| Grade | C | Mn | Si | S | Cu | Fe | Ni | Cr |
| Inconel 600 | 0.15 max | 1.00 max | 0.50 max | 0.015max | 0.50 max | 6.00 – 10.00 | 72.00 min | 14.00 – 17.00 |
Mechanical Properties
| | | | | | |
| --- | --- | --- | --- | --- | --- |
| Element | Density | Melting Point | Tensile Strength | Yield Strength (0.2%Offset) | Elongation |
| Inconel 600 | 8.47 g/cm3 | 1413 °C (2580 °F) | Psi – 95,000 , MPa – 655 | Psi – 45,000 , MPa – 310 | 40 % |
Other Types of Inconel 600 Pipe Fittings
Inconel 600 Reducing Cross
UNS N06601 180deg Long Radius Elbow
Inconel 601 Outlet Tees and Crosses
600 Inconel 90deg Long Radius Elbow
Inconel 600 Pipe Cap
ASME Inconel 600 Lateral Tee
Inconel 600 Equal Cross
ANSI B16.9 Inconel 600 3D Elbow
Inconel 600 Collar
600 Inconel Alloy Swedge Nipple
Inconel 600 Pipe Nipple
Inconel 601 90deg Short Radius Elbow
UNS N06600 Reducer
Inconel 600 1.5D Elbow
600 Inconel Alloy Long Stubend
JIS NCF 600 Stubend
Inconel 600 45deg Long Radius Elbow
600 Inconel Alloy 1D Elbow
Inconel 600 Eccentric Reducer
DIN 2.4816 Lap Joint Stub End
Inconel 600 Short Stubend
AISI 600 Inconel Alloy 45deg Short Radius Elbow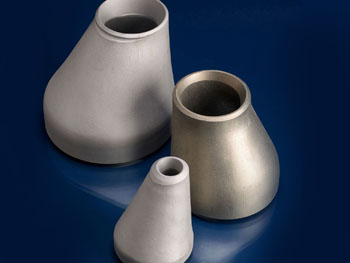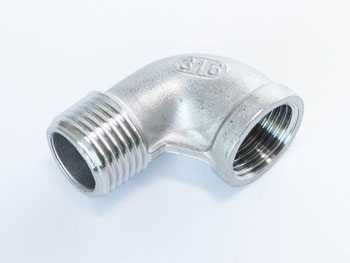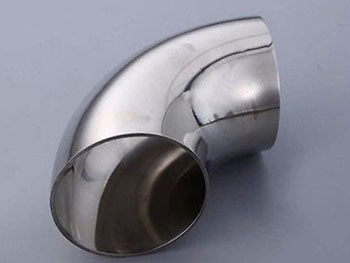 Inconel 600 Long Reducer Elbow
Cities We

Deliver to

Victor Steels Corporation manufactures and exports to multiple cities such as Mumbai, Thane, Navi Mumbai, Pune, Pimpri-Chinchwad, Vadodara, Kolkata, Gurgaon, Ahmedabad, Seoul, Hyderabad, Singapore, Abu Dhabi, Tehran, Calgary, Noida, Riyadh, London, Coimbatore, Jakarta, Istanbul, Bangkok, Kuwait City, Sharjah, Muscat, Edmonton, Busan, Mexico City, Doha, New Delhi, Bengaluru, Chennai, Surat, Bhopal, Ulsan, Faridabad, Houston, Dubai, Jeddah, Aberdeen, Cairo, Geoje-si, Perth, Santiago, Chandigarh, Indore, Kuala Lumpur, Rio de Janeiro, Dammam, Melbourne, Madrid, La Victoria, Bogota, Lahore, Los Angeles, Algiers, Chiyoda, Ankara, Ho Chi Minh City, Toronto, Hong Kong, Howrah, Sydney, Ahvaz, Karachi, Rajkot, Brisbane, Petaling Jaya, Ernakulam, Secunderabad, Gimhae-si, Al Jubail, Port-of-Spain, Thiruvananthapuram, Milan, Atyrau, Lagos, Hanoi, New York, Caracas, Vung Tau, Al Khobar, Manama, Montreal, Granada, Courbevoie, Visakhapatnam, Ludhiana, Moscow, Dallas, Haryana, Colombo
Countries We

Export to

Victor Steels Corporation manufactures and exports to various countries such as Saudi Arabia, Bangladesh, United States, United Arab Emirates, Canada, Angola, Argentina, Austria, Azerbaijan, Pakistan, Peru, Chile, Kuwait, Mexico, Malaysia, Nigeria, Serbia, Singapore, Taiwan, Chile, Venezuela, Ecuador, Netherlands, Brazil, Vietnam, South Africa, Nigeria, Mexico, Turkey, Hungary, Algeria, Belarus, Belgium, Bhutan, Bolivia, Bulgaria, Croatia, Czech Republic, Estonia, Finland, Greece, Italy, Japan, Libya, Colombia, Ghana, Iran, Denmark, Poland, Australia, Afghanistan, Bahrain, Costa Rica, Egypt, Iraq, Jordan, South Korea, Kazakhstan, Sri Lanka, Lithuania, Norway, Oman, Philippines, Poland, Qatar, Spain, France, United Kingdom, Indonesia, Israel, Iran, Russia, Romania, Thailand, Trinidad & Tobago,Tunisia, Ukraine, Yemen, Hong Kong, Gabon, China, Portugal, Switzerland, New Zealand, Sweden, Slovakia, Kenya, Lebanon, Morocco, Mongolia