ANSI/ASME B16.11 Alloy 20 Seamless Buttweld Pipe Fittings, Alloy 20 ASME / ANSI B16.28 Pipe Bends, Alloy 20 Fabricated Tees, Alloy 20 3D Elbow, Alloy 20 Couplings, Alloy 20 Pipe Fittings Manufacturer in Mumbai,India.

DIN 2.4660 Alloy 20 Long Radius Elbow, Alloy 20 Swage Nipple, UNS N08020 Concentric Reducers, Alloy 20 Stub Ends, ANSI B16.9 Alloy 20 Crosses, Alloy 20 Welded Butt weld Fitttings Suppliers in India.
We are Manufacturer, Supplier & Exporter of Alloy 20 Pipe Fittings in a wide range with different sizes, shapes and specifications in international quality standards. Alloy 20 Butt Weld Pipe Fittings (UNS N08020) is a low-carbon, niobium-stabilized austenitic nickel/iron/chromium material with additions of copper and molybdenum. Alloy 20 Butt Weld Fittings is one of the so-called "Super" stainless steels that were designed for maximum resistance to acid attack. While Alloy 20 Butt Weld Fittings are available in dissimilar finish types such as Tee (Equal & Unequal), Reducer (Concentric & Eccentric), Bend (Long & Short), Elbow (180 Deg., 90 Deg. & 45 Deg.), CAP, Stubend (Long &Short), Nipple (Barrel), Alloy 20 Flanges are available in specifications of ASTM, BS, DIN with variations including SORF, WNRF, BLRF, SWRF, LAP Joint, Threaded, Reducing, SORF, BLRF, LAP Joint and others.
An austenitic Chromium-Nickel-Iron mix with a trifle Molybdenum is what gives Alloy 20 the name 'Super Alloy', the power to ward off acidic attacks under diverse conditions. A proven wonder with many plumbing applications universally, we are manufacturers of ANSI B16.9 Alloy UNS N08020 Equal Tee have good machinability; they are coated with different finishes on demand, improving their surface quality. We provide the Alloy 20 Pipe Reducers to the petrochemical, pickling, and acid processing units as they are resistant to corrosion attack initiated by a host of acidic solutions, like phosphoric, nitric and sulphuric acid. Additionally, they are stress corrosion cracking resistant in environments with boiling sulphuric acid. Carpenter 20 Pipe Fittings is used in heat exchangers, mixing tanks, metal cleaning and pickling equipment, and piping. Incoloy 20 Pipe Fittings was originally designed for use in sulfuric acid related applications; however, it is now frequently used in a wide variety of industries.
Specification
| | |
| --- | --- |
| Grade | Alloy 20 | UNS N08020 |
| Standard | ASTM B366 / ASME SB366 |
| Dimensions | ANSI/ASME B16.9, B16.28, MSS-SP-43. |
| Thickness | 5s, 10s, 40s, 80s, 10, 20, 40, STD, 60, 80, XS, 100, 120, 140, 160, XXS available with NACE MR 01-75 |
| Size | 1/2" NB - 24" NB |
| Form | 90 Elbow, 45 Elbow, Long Radius Elbow, Short Radius Elbow, Concentric Reducer, Eccentric Reducer, Equal Tee, Unequal Tee, Lateral Tee, Cross, Bends 1.5d, 3d, 5d, 10d, U bend, 180 Deg Bend, Short Stub End, Long stub end, End Cap, Dish Cap |
| Schedule | SCH 5 To SCH XXS |
| Type | Seamless / Welded / Fabricated |
Grade Specification
| | | | | | | | |
| --- | --- | --- | --- | --- | --- | --- | --- |
| STANDARD | UNS | WERKSTOFF NR. | AFNOR | EN | JIS | BS | GOST |
| Alloy 20 | N08020 | 2.4660 | Z2NCUD31-20AZ | NiCr20CuMo | – | – | – |
Chemical Composition
Alloy 20
Ni
C
Mo
Mn
Si
Fe
Cu
S
P
Cr

32 – 38

0.02 max

2 – 3

1 – 2

0.7 max

Bal

3 – 4

0.005 max

0.02 max
19 – 21
Mechanical Properties
| | | | | |
| --- | --- | --- | --- | --- |
| Density | Melting Point | Yield Strength (0.2%Offset) | Tensile Strength | Elongation |
| 8.1 g/cm3 | 1443 °C (2430 °F) | Psi – 35000 , MPa – 241 | Psi – 80000 , MPa – 551 | 30 % |
Other Types of Alloy 20 Pipe Fittings
Alloy 20 Buttweld Fittings
Alloy 20 Long & Short Stubends
ANSI/ASME B16.28 Alloy 20 Unequal Tees
ANSI B16.11 Alloy 20 Split Tees
Alloy 20 45deg Elbows Supplier
ASTM B 366 Alloy 20 Welded Pipe Fittings
UNS N08020 Seamless Buttweld Pipe Fittings
Alloy 20 Concentric Reducers Dealers
ASME SB 366 Alloy 20 Reducing Nipple
Alloy 20 Fabricated Tees
ANSI/ASME B16.9 Alloy 20 Crosses
MSS-SP-43 Alloy 20 Couplings

ASME / ANSI B16.9 Alloy 20 Piggable Bends
DIN 2.4360 Alloy 20 Reducing Elbows Stocks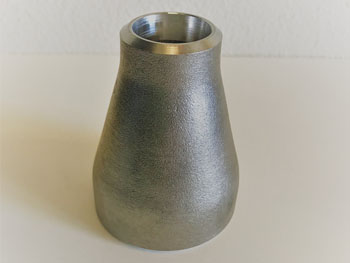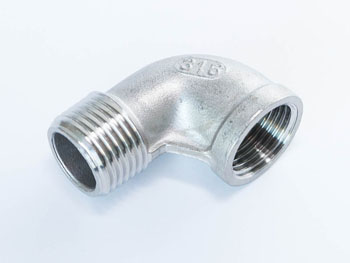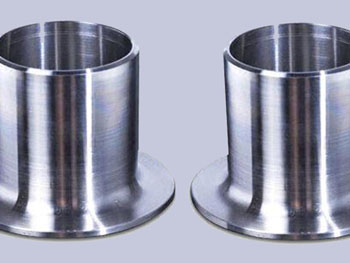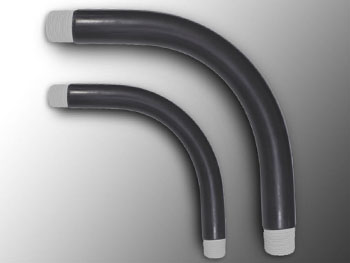 Alloy 20 Long Reducer Elbow
Cities We

Deliver to

Victor Steels Corporation manufactures and exports to multiple cities such as Mumbai, Thane, Navi Mumbai, Pune, Pimpri-Chinchwad, Vadodara, Kolkata, Gurgaon, Ahmedabad, Seoul, Hyderabad, Singapore, Abu Dhabi, Tehran, Calgary, Noida, Riyadh, London, Coimbatore, Jakarta, Istanbul, Bangkok, Kuwait City, Sharjah, Muscat, Edmonton, Busan, Mexico City, Doha, New Delhi, Bengaluru, Chennai, Surat, Bhopal, Ulsan, Faridabad, Houston, Dubai, Jeddah, Aberdeen, Cairo, Geoje-si, Perth, Santiago, Chandigarh, Indore, Kuala Lumpur, Rio de Janeiro, Dammam, Melbourne, Madrid, La Victoria, Bogota, Lahore, Los Angeles, Algiers, Chiyoda, Ankara, Ho Chi Minh City, Toronto, Hong Kong, Howrah, Sydney, Ahvaz, Karachi, Rajkot, Brisbane, Petaling Jaya, Ernakulam, Secunderabad, Gimhae-si, Al Jubail, Port-of-Spain, Thiruvananthapuram, Milan, Atyrau, Lagos, Hanoi, New York, Caracas, Vung Tau, Al Khobar, Manama, Montreal, Granada, Courbevoie, Visakhapatnam, Ludhiana, Moscow, Dallas, Haryana, Colombo
Countries We

Export to

Victor Steels Corporation manufactures and exports to various countries such as Saudi Arabia, Bangladesh, United States, United Arab Emirates, Canada, Angola, Argentina, Austria, Azerbaijan, Pakistan, Peru, Chile, Kuwait, Mexico, Malaysia, Nigeria, Serbia, Singapore, Taiwan, Chile, Venezuela, Ecuador, Netherlands, Brazil, Vietnam, South Africa, Nigeria, Mexico, Turkey, Hungary, Algeria, Belarus, Belgium, Bhutan, Bolivia, Bulgaria, Croatia, Czech Republic, Estonia, Finland, Greece, Italy, Japan, Libya, Colombia, Ghana, Iran, Denmark, Poland, Australia, Afghanistan, Bahrain, Costa Rica, Egypt, Iraq, Jordan, South Korea, Kazakhstan, Sri Lanka, Lithuania, Norway, Oman, Philippines, Poland, Qatar, Spain, France, United Kingdom, Indonesia, Israel, Iran, Russia, Romania, Thailand, Trinidad & Tobago,Tunisia, Ukraine, Yemen, Hong Kong, Gabon, China, Portugal, Switzerland, New Zealand, Sweden, Slovakia, Kenya, Lebanon, Morocco, Mongolia