Incoloy UNS N08825 Pipe Flanges, ANSI B16.5 Alloy 825 Ring Type Joint Flanges, Incoloy DIN 2.4858 Socket Weld Flanges, ANSI B16.5 Alloy 825 Orifice Flange, ASTM B564 Incoloy 825 RTJ Flange, Inconel 825 Spectacle Blind Flanges Manufacturer in India.

Inconel 825 Nippolet Flanges, Incoloy 825 Slip On Flanges, ASME SB564 Alloy 825 Lap Joint Flange, Incoloy 825 Blind Flanges, Incoloy 825 Pipe Flanges, Inconel 825 Long weld neck Flanges, Incoloy 825 Threaded Flanges Suppliers in India.
We are Manufacturer, Supplier & Exporter of Inconel 825 Flanges in India.On the other hand, the majority of the machining in UNS N06625 Flanges can be accomplished by means of the workpiece in a solutionized procedure, in the company of merely the concluding stages being carried out after age hardening. Incoloy 825 Flanges that are formed through the addition of Aluminium, Titanium and Copper to the austenitic steel combination, for an augmented level of ductility, machinability and corrosion resistance. We are supplying industries with UNS N08825 Incoloy 825 Nipo flanges that give solid, 90° branched connections for large piping systems conveying liquids, with maximum sturdiness and leak-proofed.
Incoloy 825 Weld Neck Flanges plays a significant role in heat exchangers for chemical processing, pollution control equipment, oil well and gas gathering pipes – even as clad steel pipe – where resistance to stress cracking or general corrosion to a range of reducing or oxidizing acids is required. Meanwhile, these Incoloy 825 Lap Joint Flanges are also being offered in different sizes and shapes to our customers. Incoloy 825 Pipe Flanges are classified as a class 'C' alloy tubes and are relatively easy to machine and weld. For overlay cladding where identical chemistry is required Incoloy 825 Slip On Flanges MIG filler metal AWS A5.14 ERNiFeCr-1 is used. All standard machining operations are readily performed on Incoloy 825 Threaded Flanges, which normally has optimum machining characteristics in the annealed temper.
Specification
| | |
| --- | --- |
| Grade | Incoloy Alloy 825 / UNS N08825 |
| Standard | ASTM B564, ASME SB564 |
| Dimensions | ANSI / ASME B16.5, B16.47 Series A & B, B.16.48, BS4504, BS10, DIN, EN-1092, MSS SP44 |
| Size | 1/2" - 48" (15NB - 1200NB) |
| Class / Pressure Rating | 150 Class, 300 Class, 825 Class, 900 Class, 1500 Class, 2500 Class, PN6, PN10, PN16, PN25, PN40, PN64, etc. |
| Form | Slip on Flanges (SORF), Threaded Flanges, Weld neck Flanges (WNRF), Blind Flanges, Socket weld Flanges, Lap Joint Flanges, Ring Type Joint Flanges, Spectacle Blind Flanges, Spacer Ring Flanges, Long weld Neck Flanges, Nipo Flange, Nipolet Flanges, Plate Flanges, Flat Flange, Orifice Flanges, Forged Flanges |
| Flange Face Type | Flat Face (FF), Raised Face (RF), Ring Type Joint(RTJ) |
Grade Specification
| | | | | | | | | |
| --- | --- | --- | --- | --- | --- | --- | --- | --- |
| STANDARD | WERKSTOFF NR. | UNS | JIS | BS | GOST | AFNOR | EN | OR |
| Incoloy 825 | 2.4858 | N08825 | NCF 825 | NA 16 | ЭП703 | NFE30C20DUM | NiCr21Mo | XH38BT |
Chemical Composition
| | | | | | | | | | | |
| --- | --- | --- | --- | --- | --- | --- | --- | --- | --- | --- |
| Grade | C | Mn | Si | S | Cu | Fe | Ni | Cr | Al | Ti |
| 825 | 0.05 max | 1.00 max | 0.5 max | 0.03 max | 1.50 – 3.00 | 22.00 min | 38.00 – 46.00 | 19.50 – 23.50 | 0.02 max | 0.06 – 1.20 |
Mechanical Properties
| | | | | | |
| --- | --- | --- | --- | --- | --- |
| Element | Density | Melting Point | Tensile Strength | Yield Strength (0.2%Offset) | Elongation |
| 825 | 8.14 g/cm3 | 1400 °C (2550 °F) | Psi – 80,000 , MPa – 550 | Psi – 32,000 , MPa – 220 | 30 % |
Other Types of Incoloy 825 Flanges
825 Incoloy Slip On Plate Flanges(SORF)
Incoloy 825 Spacer
Alloy 825 Forged Flanges
Incoloy 825 Socket Weld Flanges
ASTM B564 Alloy 800HT Threaded Flanges
825 Alloy Ring Type Joint Flange(RTJ)
Alloy 825 Long weld Neck Flanges
825 Incoloy Reducing Flanges
Alloy 825 Raised Face Weld Neck Flanges(WNRF)
UNS N08825 Blind Flanges(BLRF)
DIN 2.4858 Orifice Flanges
ASME SB564 825 Alloy weld Flanges
ASTM B564 Incoloy 825 Threaded Flanges
825 Incoloy Forged Flange
Alloy 825 Nippo Flanges Manufacturer
DIN 2.4858 SORF Flanges
UNS N08825 WNRF & BLRF Flanges Exporter
WERKSTOFF NR. 2.4858 Long weld Neck Flanges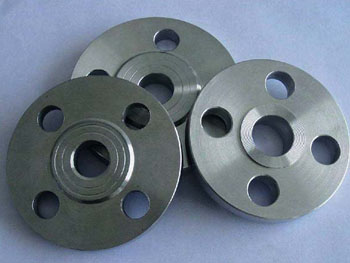 Incoloy Slip on 825 Flanges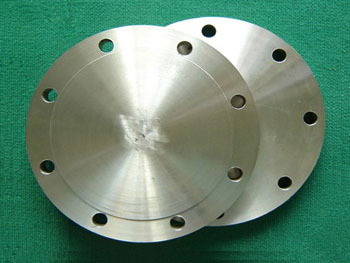 Incoloy 825 Blind Flanges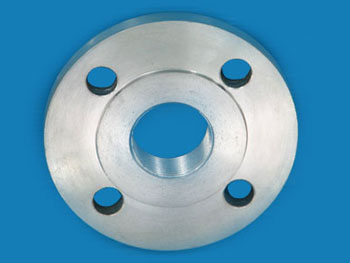 Incoloy 825 Threaded Flanges
Incoloy 825 Orifice Flanges
Cities We

Deliver to

Victor Steels Corporation manufactures and exports to multiple cities such as Mumbai, Thane, Navi Mumbai, Pune, Pimpri-Chinchwad, Vadodara, Kolkata, Gurgaon, Ahmedabad, Seoul, Hyderabad, Singapore, Abu Dhabi, Tehran, Calgary, Noida, Riyadh, London, Coimbatore, Jakarta, Istanbul, Bangkok, Kuwait City, Sharjah, Muscat, Edmonton, Busan, Mexico City, Doha, New Delhi, Bengaluru, Chennai, Surat, Bhopal, Ulsan, Faridabad, Houston, Dubai, Jeddah, Aberdeen, Cairo, Geoje-si, Perth, Santiago, Chandigarh, Indore, Kuala Lumpur, Rio de Janeiro, Dammam, Melbourne, Madrid, La Victoria, Bogota, Lahore, Los Angeles, Algiers, Chiyoda, Ankara, Ho Chi Minh City, Toronto, Hong Kong, Howrah, Sydney, Ahvaz, Karachi, Rajkot, Brisbane, Petaling Jaya, Ernakulam, Secunderabad, Gimhae-si, Al Jubail, Port-of-Spain, Thiruvananthapuram, Milan, Atyrau, Lagos, Hanoi, New York, Caracas, Vung Tau, Al Khobar, Manama, Montreal, Granada, Courbevoie, Visakhapatnam, Ludhiana, Moscow, Dallas, Haryana, Colombo
Countries We

Export to

Victor Steels Corporation manufactures and exports to various countries such as Saudi Arabia, Bangladesh, United States, United Arab Emirates, Canada, Angola, Argentina, Austria, Azerbaijan, Pakistan, Peru, Chile, Kuwait, Mexico, Malaysia, Nigeria, Serbia, Singapore, Taiwan, Chile, Venezuela, Ecuador, Netherlands, Brazil, Vietnam, South Africa, Nigeria, Mexico, Turkey, Hungary, Algeria, Belarus, Belgium, Bhutan, Bolivia, Bulgaria, Croatia, Czech Republic, Estonia, Finland, Greece, Italy, Japan, Libya, Colombia, Ghana, Iran, Denmark, Poland, Australia, Afghanistan, Bahrain, Costa Rica, Egypt, Iraq, Jordan, South Korea, Kazakhstan, Sri Lanka, Lithuania, Norway, Oman, Philippines, Poland, Qatar, Spain, France, United Kingdom, Indonesia, Israel, Iran, Russia, Romania, Thailand, Trinidad & Tobago,Tunisia, Ukraine, Yemen, Hong Kong, Gabon, China, Portugal, Switzerland, New Zealand, Sweden, Slovakia, Kenya, Lebanon, Morocco, Mongolia