Nickel 200 Pipe Flanges, Nickel 200 Nippolet Flanges, ASTM B564 Nickel 200 Threaded Flanges, 200 Nickel Alloy Weld Neck Flange, ANSI B16.5 Alloy 200 Orifice Flange, Alloy 200 RTJ Flange Suppliers in India.
Nickel 200 Slip On Flanges, Nickel UNS N02200 Pipe Flanges, Nickel 200 Spectacle Blind Flanges, Nickel DIN 2.4066 Socket Weld Flanges, ASME SB564 Alloy 200 Lap Joint Flange Manufacturer in India.
We are Manufacturer, Supplier & Exporter of Nickel Alloy 200 Flanges, available in a variety or grades, materials, and finishes, in metric and inch sizes. We Specialize in ASTM B 564 Nickel Alloy 200 Flanges & Forged Fittings products for companies involved in Equipment Manufacturing, Mining, Oil Refineries, Chemical manufacturing, Steel and Aluminum Manufacturing, Utilities and Transportation, and Industrial Construction. These nickel alloy 200 flanges are designed with precision for easy installation. Apart from standard flanges, we also offer custom designed nickel 200 flanges to meet the specific application requirements of the customers.
These Alloy 200 Flanges has several higher characteristics such as magnetostrictive, electricaland excellent thermalto a lot of corrosive surroundings, together with an elevatedelectrical and thermal conductivities, low gas content and low vapor pressure. Our WNR 2.4066Flangesare accessible to our valuable customers in different range of diameters, wall thicknesses and sizes at quite affordable rates. Nickel 200 Weld Neck Flanges also has good electrical, thermal and magneto-strictive properties. Nickel 201 Threaded Flanges is used for a variety of processing equipment, particularly to maintain product purity in handling foods, synthetic fibers, and alkalis. Because the Nickel Alloy 200 Flanges displays good corrosion resistance, it has been used in food handling equipment, caustic solutions, and general corrosion-resistant parts and structures. Those who use Alloy 201 Flanges (UNS N02201) find it desirable in deep drawing, spinning, and coining.
Specification
| | |
| --- | --- |
| Grade | Nickel Alloy 200 / UNS N02200 |
| Standard | ASTM B564, ASME SB564 |
| Dimensions | ANSI / ASME B16.5, B16.47 Series A & B, B.16.48, BS4504, BS10, DIN, EN-1092, MSS SP44 |
| Size | 1/2" - 48" (15NB - 1200NB) |
| Class / Pressure Rating | 150 Class, 300 Class, 200 Class, 900 Class, 1500 Class, 2500 Class, PN6, PN10, PN16, PN25, PN40, PN64, etc. |
| Form | Slip on Flanges (SORF), Threaded Flanges, Weld neck Flanges (WNRF), Blind Flanges, Socket weld Flanges, Lap Joint Flanges, Ring Type Joint Flanges, Spectacle Blind Flanges, Spacer Ring Flanges, Long weld Neck Flanges, Nipo Flange, Nipolet Flanges, Plate Flanges, Flat Flange, Orifice Flanges, Forged Flanges |
| Flange Face Type | Flat Face (FF), Raised Face (RF), Ring Type Joint(RTJ) |
Grade Specification
| | | | | | | | |
| --- | --- | --- | --- | --- | --- | --- | --- |
| STANDARD | WERKSTOFF NR. | UNS | JIS | BS | GOST | AFNOR | EN |
| Nickel 200 | 2.4066 | N02200 | NW 2200 | NA 11 | НП-2 | N-100M | Ni 99.2 |
Chemical Composition
| | | | | | | | |
| --- | --- | --- | --- | --- | --- | --- | --- |
| Grade | C | Mn | Si | S | Cu | Fe | Ni |
| Nickel 200 | 0.15 max | 0.35 max | 0.35 max | 0.01 max | 0.25 max | 0.40 max | 99.0 min |
Mechanical Properties
| | | | | | |
| --- | --- | --- | --- | --- | --- |
| Element | Density | Melting Point | Tensile Strength | Yield Strength (0.2%Offset) | Elongation |
| Nickel 200 | 8.9 g/cm3 | 1446 °C (2635 °F) | Psi – 67000 , MPa – 462 | Psi – 21500 , MPa – 148 | 45 % |
Other Types of Nickel Alloy 200 Flanges
200 Nickel Alloy Blind Flanges
ASTM B564 Nickel 200 Slip On Flanges
Nickel UNS N02200 Pipe Flanges
ASTM B564 Nickel 200 BLRF Flanges
B564 200 Alloy Weld Neck Flanges
Nickel Alloy 200 Reducing Flanges
200 Alloy Screwed Flanges Dealers
ASTM B564 Alloy Nickel 200 SORF Flanges
WERKSTOFF NR. 2.4066 Long Weld Neck Flanges
ASTM B564 Nickel Alloy 200 Lap Joint Flanges
B564 Nickel 200 Spectacle Blinds Flanges
ASME SB564 Nickel Alloy 200 Flanges
AISI Nickel 200 ASTM B564 Flanges
ASTM B564 Nickel 200 Alloy Loose Flanges
ASME SB 564 Nickel 200 RTJ Flanges
JIS NW 2200 Threaded Flanges Distributors
Nickel Alloy 200 SWRF Flanges
Top Quality Nickel 200 Socket weld Flanges
200 Alloy Nickel Orifice Flanges Exporter
ASTM B564 Nickel 200 DIN Flanges
200 Nickel Alloy WNRF Flanges Suppliers
AISI Nickel Alloy 200 Forged Flanges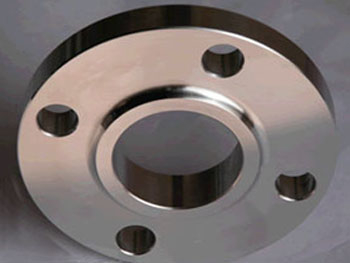 Nickel Alloy 200 Slip on Flanges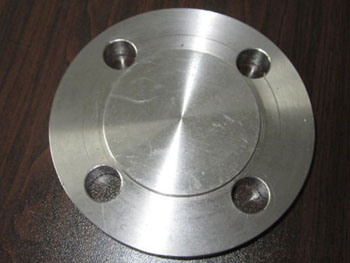 Nickel Alloy 200 Blind Flanges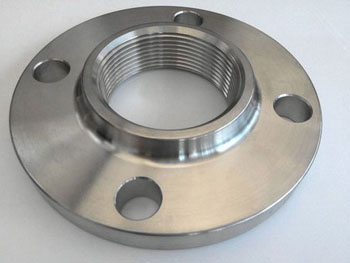 Nickel Alloy 200 Threaded Flanges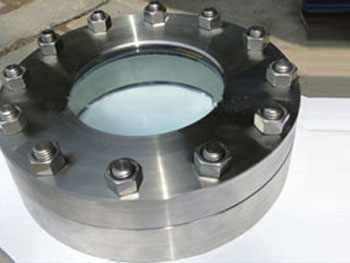 Nickel Alloy 200 Orifice Flanges
Cities We

Deliver to

Victor Steels Corporation manufactures and exports to multiple cities such as Mumbai, Thane, Navi Mumbai, Pune, Pimpri-Chinchwad, Vadodara, Kolkata, Gurgaon, Ahmedabad, Seoul, Hyderabad, Singapore, Abu Dhabi, Tehran, Calgary, Noida, Riyadh, London, Coimbatore, Jakarta, Istanbul, Bangkok, Kuwait City, Sharjah, Muscat, Edmonton, Busan, Mexico City, Doha, New Delhi, Bengaluru, Chennai, Surat, Bhopal, Ulsan, Faridabad, Houston, Dubai, Jeddah, Aberdeen, Cairo, Geoje-si, Perth, Santiago, Chandigarh, Indore, Kuala Lumpur, Rio de Janeiro, Dammam, Melbourne, Madrid, La Victoria, Bogota, Lahore, Los Angeles, Algiers, Chiyoda, Ankara, Ho Chi Minh City, Toronto, Hong Kong, Howrah, Sydney, Ahvaz, Karachi, Rajkot, Brisbane, Petaling Jaya, Ernakulam, Secunderabad, Gimhae-si, Al Jubail, Port-of-Spain, Thiruvananthapuram, Milan, Atyrau, Lagos, Hanoi, New York, Caracas, Vung Tau, Al Khobar, Manama, Montreal, Granada, Courbevoie, Visakhapatnam, Ludhiana, Moscow, Dallas, Haryana, Colombo
Countries We

Export to

Victor Steels Corporation manufactures and exports to various countries such as Saudi Arabia, Bangladesh, United States, United Arab Emirates, Canada, Angola, Argentina, Austria, Azerbaijan, Pakistan, Peru, Chile, Kuwait, Mexico, Malaysia, Nigeria, Serbia, Singapore, Taiwan, Chile, Venezuela, Ecuador, Netherlands, Brazil, Vietnam, South Africa, Nigeria, Mexico, Turkey, Hungary, Algeria, Belarus, Belgium, Bhutan, Bolivia, Bulgaria, Croatia, Czech Republic, Estonia, Finland, Greece, Italy, Japan, Libya, Colombia, Ghana, Iran, Denmark, Poland, Australia, Afghanistan, Bahrain, Costa Rica, Egypt, Iraq, Jordan, South Korea, Kazakhstan, Sri Lanka, Lithuania, Norway, Oman, Philippines, Poland, Qatar, Spain, France, United Kingdom, Indonesia, Israel, Iran, Russia, Romania, Thailand, Trinidad & Tobago,Tunisia, Ukraine, Yemen, Hong Kong, Gabon, China, Portugal, Switzerland, New Zealand, Sweden, Slovakia, Kenya, Lebanon, Morocco, Mongolia