Inconel 800HT Plate flange, Incoloy 800H Industrial Flanges, Incoloy 800 Pipe Flanges, ANSI B16.5 Alloy 800 Orifice Flange, Inconel 800 Spectacle Blind Flanges, Alloy 800HT Blind Flanges Manufacturer in India.

ANSI B16.5 Alloy 800 Ring Type Joint Flanges, 800 Alloy Weld Neck Flange, Inconel 800 Nippolet Flanges, ASME SB564 Alloy 800 Lap Joint Flange, Incoloy 800H Threaded Flanges, 800HT Alloy Forged Flanges Suppliers in India.
We are Manufacturer, Supplier & Exporter of Incoloy 800 / 800H / 800HT Flanges, which is intended for high temperature structural applications. Inconel 800 Flanges has further modifications to the combined titanium and aluminium levels to ensure optimum high temperature properties. Inconel 800H Blind Flanges offers high resistance to several corrosive environments, like intergranular corrosion, pitting and crevice corrosion. Hydrocarbon processing, power generation and heat-treat furnaces are some of the most common applications where Inconel 800HT Slip On Flanges is utilized. We Specialize in Incoloy 800 / 800H / 800HT Flanges & Forged Fittings products for companies involved in Equipment Manufacturing, Mining, Oil Refineries, Chemical manufacturing, Steel and Aluminum Manufacturing, Utilities and Transportation, and Industrial Construction.
Typical applications for Inconel 800HT Flanges are Heat exchangers and process piping. Inconel 800 Slip On Flanges to be welded must be thoroughly clean, and the proper joint designs must be used. Inconel 800H Blind Raised Flanges is used in industrial furnace components and equipment. Stress relief of Inconel 800HT Spectacle Blind Flanges is performed between 1000 Degree F and 1600 Degree F. Incoloy 800H Flanges and Incoloy 800HT Flanges have excellent resistance to oxidation. Meanwhile, the difference between the H and HT is the restricted aluminium and titanium content in 800HT, which are in fact are austenitic and solid solution alloys.
Specification
| | |
| --- | --- |
| Grade | Incoloy Alloy 800 / 800H / 800HT / UNS N08800 / N08810 / N08811 |
| Standard | ASTM B564, ASME SB564 |
| Dimensions | ANSI / ASME B16.5, B16.47 Series A & B, B.16.48, BS4504, BS10, DIN, EN-1092, MSS SP44 |
| Size | 1/2" - 48" (15NB - 1200NB) |
| Class / Pressure Rating | 150 Class, 300 Class, 800 Class, 900 Class, 1500 Class, 2500 Class, PN6, PN10, PN16, PN25, PN40, PN64, etc. |
| Form | Slip on Flanges (SORF), Threaded Flanges, Weld neck Flanges (WNRF), Blind Flanges, Socket weld Flanges, Lap Joint Flanges, Ring Type Joint Flanges, Spectacle Blind Flanges, Spacer Ring Flanges, Long weld Neck Flanges, Nipo Flange, Nipolet Flanges, Plate Flanges, Flat Flange, Orifice Flanges, Forged Flanges |
| Flange Face Type | Flat Face (FF), Raised Face (RF), Ring Type Joint(RTJ) |
Grade Specification
| | | | | | | | | |
| --- | --- | --- | --- | --- | --- | --- | --- | --- |
| STANDARD | WERKSTOFF NR. | UNS | JIS | BS | GOST | AFNOR | EN | OR |
| Incoloy 800 | 1.4876 | N08800 | NCF 800 | NA 15 | ЭИ670 | Z8NC32-21 | X10NiCrAlTi32-20 | XH32T |
| Incoloy 800H | 1.4958 / 1.4876 | N08810 | NCF 800H | NA 15(H) | ЭИ670 | Z8NC33-21 | X5NiCrAlTi31-20 | XH32T |
| Incoloy 800HT | 1.4859 / 1.4876 | N08811 | NCF 800HT | NA 15(HT) | ЭИ670 | – | X8NiCrAlTi32-21 | XH32T |
Chemical Composition
| | | | | | | | | | | |
| --- | --- | --- | --- | --- | --- | --- | --- | --- | --- | --- |
| Grade | C | Mn | Si | S | Cu | Fe | Ni | Cr | Al | Ti |
| 800 | 0.10 max | 1.50 max | 1.00 max | 0.015 max | 0.75 max | 39.50 min | 30.00 – 35.00 | 19.00 – 23.00 | 0.15 – 0.60 | 0.15 – 0.60 |
| 800H | 0.05 – 0.10 | 1.50 max | 1.00 max | 0.015 max | 0.75 max | 39.50 min | 30.00 – 35.00 | 19.00 – 23.00 | 0.15 – 0.60 | 0.15 – 0.60 |
| 800HT | 0.06 – 0.10 | 1.50 max | 1.00 max | 0.015 max | 0.75 max | 39.50 min | 30.00 – 35.00 | 19.00 – 23.00 | 0.15 – 0.60ᴬ | 0.15 – 0.60ᴬ |
Mechanical Properties
| | | | | | |
| --- | --- | --- | --- | --- | --- |
| Element | Density | Melting Point | Tensile Strength | Yield Strength (0.2%Offset) | Elongation |
| 800 / 800H / 800HT | 7.94 g/cm3 | 1385 °C (2525 °F) | Psi – 75,000 , MPa – 520 | Psi – 30,000 , MPa – 205 | 30 % |
Other Types of Incoloy 800, 800H, 800HT Flanges
DIN 1.4876 Orifice Flanges
ASME SB564 800 Alloy weld Flanges
Incoloy 800H Socket Weld Flanges Supplier
ASTM B564 Alloy 800HT Threaded Flanges
800 / 800H Incoloy Slip On Plate Flanges(SORF)
Alloy 800HT Raised Face Weld Neck Flanges(WNRF)
UNS N08800 / N08810 / N08811 Blind Flanges(BLRF)
WERKSTOFF NR. 1.4876 Long weld Neck Flanges
800 / 800H Incoloy Reducing Flanges
DIN 1.4876 SORF Flanges
Alloy 800 Forged Flanges
800HT Incoloy Forged Flange
Alloy 800H Nippo Flanges Manufacturer
800HT Alloy Ring Type Joint Flange(RTJ)
Alloy 800 Long weld Neck Flanges
ASTM B564 Incoloy 800 / 800H Threaded Flanges
UNS N08800 / N08810 / N08811 WNRF & BLRF Flanges Exporter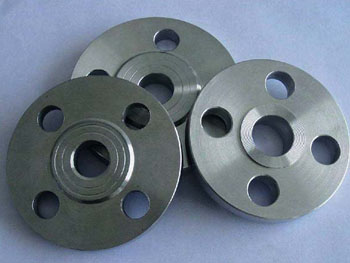 Incoloy Slip on 800 / 800H / 800HT Flanges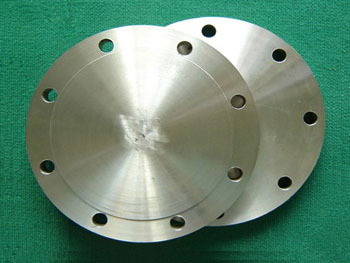 Incoloy 800 / 800H / 800HT Blind Flanges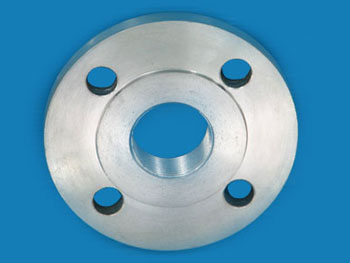 Incoloy 800 / 800H / 800HT Threaded Flanges
Incoloy 800 / 800H / 800HT Orifice Flanges
Cities We

Deliver to

Victor Steels Corporation manufactures and exports to multiple cities such as Mumbai, Thane, Navi Mumbai, Pune, Pimpri-Chinchwad, Vadodara, Kolkata, Gurgaon, Ahmedabad, Seoul, Hyderabad, Singapore, Abu Dhabi, Tehran, Calgary, Noida, Riyadh, London, Coimbatore, Jakarta, Istanbul, Bangkok, Kuwait City, Sharjah, Muscat, Edmonton, Busan, Mexico City, Doha, New Delhi, Bengaluru, Chennai, Surat, Bhopal, Ulsan, Faridabad, Houston, Dubai, Jeddah, Aberdeen, Cairo, Geoje-si, Perth, Santiago, Chandigarh, Indore, Kuala Lumpur, Rio de Janeiro, Dammam, Melbourne, Madrid, La Victoria, Bogota, Lahore, Los Angeles, Algiers, Chiyoda, Ankara, Ho Chi Minh City, Toronto, Hong Kong, Howrah, Sydney, Ahvaz, Karachi, Rajkot, Brisbane, Petaling Jaya, Ernakulam, Secunderabad, Gimhae-si, Al Jubail, Port-of-Spain, Thiruvananthapuram, Milan, Atyrau, Lagos, Hanoi, New York, Caracas, Vung Tau, Al Khobar, Manama, Montreal, Granada, Courbevoie, Visakhapatnam, Ludhiana, Moscow, Dallas, Haryana, Colombo
Countries We

Export to

Victor Steels Corporation manufactures and exports to various countries such as Saudi Arabia, Bangladesh, United States, United Arab Emirates, Canada, Angola, Argentina, Austria, Azerbaijan, Pakistan, Peru, Chile, Kuwait, Mexico, Malaysia, Nigeria, Serbia, Singapore, Taiwan, Chile, Venezuela, Ecuador, Netherlands, Brazil, Vietnam, South Africa, Nigeria, Mexico, Turkey, Hungary, Algeria, Belarus, Belgium, Bhutan, Bolivia, Bulgaria, Croatia, Czech Republic, Estonia, Finland, Greece, Italy, Japan, Libya, Colombia, Ghana, Iran, Denmark, Poland, Australia, Afghanistan, Bahrain, Costa Rica, Egypt, Iraq, Jordan, South Korea, Kazakhstan, Sri Lanka, Lithuania, Norway, Oman, Philippines, Poland, Qatar, Spain, France, United Kingdom, Indonesia, Israel, Iran, Russia, Romania, Thailand, Trinidad & Tobago,Tunisia, Ukraine, Yemen, Hong Kong, Gabon, China, Portugal, Switzerland, New Zealand, Sweden, Slovakia, Kenya, Lebanon, Morocco, Mongolia