ASME SB564 Alloy C22 Lap Joint Flange, Alloy C22 RTJ Flange, Hastelloy C22 Industrial Flanges, ASTM B564 Hastelloy C22 Threaded Flanges, Hastelloy C22 Screwed Flanges, Alloy C22 Blind Flanges Manufacturer in India.

ANSI B16.5 Alloy C22 Ring Type Joint Flanges, Hastelloy DIN 2.4602 Socket Weld Flanges, ANSI B16.5 Alloy C22 Orifice Flange, Hastelloy C22 Nippolet Flanges, Hastelloy C22 Nippo Flanges, C22 Alloy Weld Neck Flange Suppliers in India.
We are Manufacturer, Supplier & Exporter of Hastelloy C22 Flanges, available in a variety or grades, materials, and finishes, in metric and inch sizes. We Specialize in Hastelloy C22 Flanges & Forged Fittings products for companies involved in Equipment Manufacturing, Mining, Oil Refineries, Chemical manufacturing, Steel and Aluminum Manufacturing, Utilities and Transportation, and Industrial Construction. Our ASME SB 564 Hastelloy C22 Weld Neck flanges are known to withstand acid attacks of a variety of toxic acids, like hydrochloric acids at all temperatures and concentrations, as well as hydrogen chloride, sulphuric, acetic and phosphoric acids. We provide UNS N06022 Hastelloy C22 Ring spacers Flanges, which are pitting resistant, to the pharmaceutical and pesticide production centers. These WNR 2.4602 Flanges is used in chemical processing, pollution control, paper and pulp production, marine seawater, waste treatment applications, etc.
Alloy C22 Flanges is exceptionally parallel to Alloy C276 and is as well an excellentcorrosion resistant and heat resistant product. Hastelloy C22 Lap Joint Flanges is used for beverages – such as in hygienic equipment, systems, and parts for the beverage processing industry. Hastelloy C22 Ring Type Joint Flanges is often used for chlorination systems, complex acid / chemical mixtures, circuit board etching equipment, fans and blowers, etc. A common solution for assessing the resistance of Hastelloy C22 Socket Weld Flanges to this extremely destructive form of attack is boiling 45 % magnesium chloride, typically with stressed U-bend samples. Crevice tests of Hastelloy C22 Ring Joint Type Flanges were performed in both still (quiescent) and flowing seawater, at 29 Degree C, plus or minus 3 Degree C.
Specification
| | |
| --- | --- |
| Grade | Hastelloy Alloy C22 / UNS N06022 |
| Standard | ASTM B564, ASME SB564 |
| Dimensions | ANSI / ASME B16.5, B16.47 Series A & B, B.16.48, BS4504, BS10, DIN, EN-1092, MSS SP44 |
| Size | 1/2" - 48" (15NB - 1200NB) |
| Class / Pressure Rating | 150 Class, 300 Class, C22 Class, 900 Class, 1500 Class, 2500 Class, PN6, PN10, PN16, PN25, PN40, PN64, etc. |
| Form | Slip on Flanges (SORF), Threaded Flanges, Weld neck Flanges (WNRF), Blind Flanges, Socket weld Flanges, Lap Joint Flanges, Ring Type Joint Flanges, Spectacle Blind Flanges, Spacer Ring Flanges, Long weld Neck Flanges, Nipo Flange, Nipolet Flanges, Plate Flanges, Flat Flange, Orifice Flanges, Forged Flanges |
| Flange Face Type | Flat Face (FF), Raised Face (RF), Ring Type Joint(RTJ) |
Grade Specification
| | | | | | | |
| --- | --- | --- | --- | --- | --- | --- |
| STANDARD | WERKSTOFF NR. | UNS | JIS | GOST | EN | OR |
| Hastelloy C22 | 2.4602 | N06022 | NW 6022 | – | NiCr21Mo14W | – |
Chemical Composition
| | | | | | | | | | | |
| --- | --- | --- | --- | --- | --- | --- | --- | --- | --- | --- |
| Grade | C | Mn | Si | S | Co | Ni | Cr | Fe | Mo | P |
| C22 | 0.010 max | 0.50 max | 0.08 max | 0.02 max | 2.50 max | 50.015 min* | 20.00 – 22.50 | 2.00 – 6.00 | 12.50 – 14.50 | 0.02 max |
Mechanical Properties
| | | | | | |
| --- | --- | --- | --- | --- | --- |
| Element | Density | Melting Point | Tensile Strength | Yield Strength (0.2%Offset) | Elongation |
| Hastelloy C22 | 8.69 g/cm3 | 1399 °C (2550 °F) | Psi – 1,00,000 , MPa – 690 | Psi – 45000 , MPa – 310 | 45 % |
Other Types of Hastelloy C22 Flanges
Hastelloy Alloy C22 Flanges
C22 Hastelloy Blind Flanges
ASTM B564 Hastelloy C22 Slip On Flanges
Hastelloy UNS N06022 Pipe Flanges
ASTM B564 Hastelloy C22 BLRF Flanges Manufacturer
B564 Hastelloy C22 Weld Neck Flanges Manufacturer
ASME SB564 Inconel C22 RTJ Flanges Stockiest
ASTM B564 Hastelloy C22 Alloy Loose Flanges
Hastelloy C22 Flange JIS Standard Flanges
JIS NW 6022 SWRF Flanges
Top Quality Hastelloy C22 Socket weld Flanges
C22 Hastelloy Orifice Flanges Exporter
C22 Hastelloy Ring Type Joint Flanges
ASTM B564 Hastelloy C22 DIN Flanges
Hastelloy Alloy C22 Reducing Flanges
ASTM B564 Hastelloy C22 Lap Joint Flanges
Hastelloy C22 Threaded Flanges Distributors
ASTM/ASME Alloy C22 Forged Flanges
C22 Hastelloy Screwed Flanges Dealers
ASTM B564 Hastelloy C22 SORF Flanges
Hastelloy C22 Plate Flanges Stockholder
C22 Hastelloy Alloy WNRF Flanges Suppliers
ASME SB 564 Hastelloy C22 Flanges
AISI Hastelloy C22 ASTM B564 Flanges
WERKSTOFF NR . 2.4602 Long Weld Neck Flanges
B564 Hastelloy C22 Spectacle Blinds Flanges Suppliers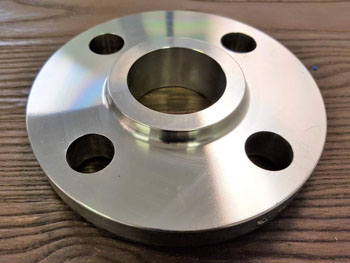 Hastelloy Slip on C22 Flanges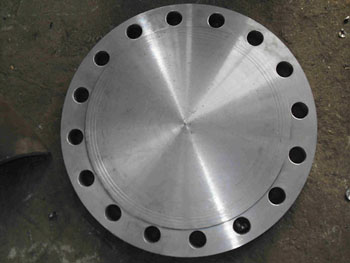 Hastelloy C22 Blind Flanges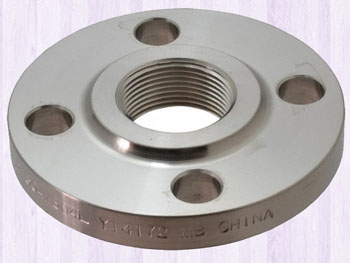 Hastelloy C22 Threaded Flanges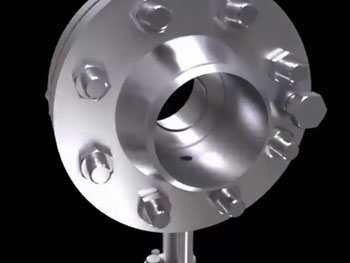 Hastelloy C22 Orifice Flanges
Cities We

Deliver to

Victor Steels Corporation manufactures and exports to multiple cities such as Mumbai, Thane, Navi Mumbai, Pune, Pimpri-Chinchwad, Vadodara, Kolkata, Gurgaon, Ahmedabad, Seoul, Hyderabad, Singapore, Abu Dhabi, Tehran, Calgary, Noida, Riyadh, London, Coimbatore, Jakarta, Istanbul, Bangkok, Kuwait City, Sharjah, Muscat, Edmonton, Busan, Mexico City, Doha, New Delhi, Bengaluru, Chennai, Surat, Bhopal, Ulsan, Faridabad, Houston, Dubai, Jeddah, Aberdeen, Cairo, Geoje-si, Perth, Santiago, Chandigarh, Indore, Kuala Lumpur, Rio de Janeiro, Dammam, Melbourne, Madrid, La Victoria, Bogota, Lahore, Los Angeles, Algiers, Chiyoda, Ankara, Ho Chi Minh City, Toronto, Hong Kong, Howrah, Sydney, Ahvaz, Karachi, Rajkot, Brisbane, Petaling Jaya, Ernakulam, Secunderabad, Gimhae-si, Al Jubail, Port-of-Spain, Thiruvananthapuram, Milan, Atyrau, Lagos, Hanoi, New York, Caracas, Vung Tau, Al Khobar, Manama, Montreal, Granada, Courbevoie, Visakhapatnam, Ludhiana, Moscow, Dallas, Haryana, Colombo
Countries We

Export to

Victor Steels Corporation manufactures and exports to various countries such as Saudi Arabia, Bangladesh, United States, United Arab Emirates, Canada, Angola, Argentina, Austria, Azerbaijan, Pakistan, Peru, Chile, Kuwait, Mexico, Malaysia, Nigeria, Serbia, Singapore, Taiwan, Chile, Venezuela, Ecuador, Netherlands, Brazil, Vietnam, South Africa, Nigeria, Mexico, Turkey, Hungary, Algeria, Belarus, Belgium, Bhutan, Bolivia, Bulgaria, Croatia, Czech Republic, Estonia, Finland, Greece, Italy, Japan, Libya, Colombia, Ghana, Iran, Denmark, Poland, Australia, Afghanistan, Bahrain, Costa Rica, Egypt, Iraq, Jordan, South Korea, Kazakhstan, Sri Lanka, Lithuania, Norway, Oman, Philippines, Poland, Qatar, Spain, France, United Kingdom, Indonesia, Israel, Iran, Russia, Romania, Thailand, Trinidad & Tobago,Tunisia, Ukraine, Yemen, Hong Kong, Gabon, China, Portugal, Switzerland, New Zealand, Sweden, Slovakia, Kenya, Lebanon, Morocco, Mongolia