Duplex Steel S31803 Pipe Flanges, ANSI B16.5 Duplex Stainless Steel S31803 Orifice Flange, Duplex Steel Werkstoff No 1.4462 Socket Weld Flanges, Duplex 2205 Weld Neck Flange Manufacturer in Mumbai,India.

Duplex Steel S31803 Flanges, Duplex UNS S32205 Pipe Flanges, WNR. 1.4462 Slip on Flanges, Duplex S32205 Blind Flanges, Duplex Steel S31803 Nippolet Flanges, Duplex Steel S32205 RTJ Flange Suppliers in India.
We are Manufacturer, Supplier & Exporter of Duplex S31083 / S32205 Flanges through the web of our in-house production centre fabricating flanges in rare metal types. We have a long procedure of quality control, under which we carefully assess all our products on the basis of various parameters. We test and verify the accuracy and precision of our Duplex Steel UNS S31803 Blind Flanges, qualifying fit enough to work as water-proof seals to pipe ends. The2205 (UNS-S32205/S31803) Duplex Steel Flangessupplied by us are accepted by clients in various spheres of the industries ranging from basic industries such as Sugar, Paper, Textile, Engineering to more complex such as Oil & Gas, Petrochemical, Chemical & Fertilizers, Power Generation and Nuclear Industries.
The presence of corrosive water and high temperatures means that Stainless Steel UNS S32205 Pipe Flanges is the ideal material for desalination plants, making them easier and cheaper to build to the scale required. The starting force needed for bending in Stainless Steel UNS S31803 Pipe Flanges is slightly higher than for standard austenitic stainless steels (SS 304L and SS 316L). The addition of molybdenum and slightly higher nickel content make Duplex Steel S31803 Blind Flanges suitable for architectural applications in severe settings, from polluted marine environments to areas with sub-zero temperatures.
Specification
| | |
| --- | --- |
| Grade | Duplex Steel S31803 | S32205 |
| Standard | ASTM A182, ASME SA182 |
| Dimensions | ANSI / ASME B16.5, B16.47 Series A & B, B.16.48, BS4504, BS10, DIN, EN-1092, MSS SP44 |
| Size | 1/2"NB - 60"NB |
| Class / Pressure Rating | 150 Class, 300 Class, 718 Class, 900 Class, 1500 Class, 2500 Class, PN6, PN10, PN16, PN25, PN40, PN64, etc. |
| Form | Slip on Flanges (SORF), Threaded Flanges, Weld neck Flanges (WNRF), Blind Flanges, Socket weld Flanges, Lap Joint Flanges, Ring Type Joint Flanges, Spectacle Blind Flanges, Spacer Ring Flanges, Long weld Neck Flanges, Nipo Flange, Nipolet Flanges, Plate Flanges, Flat Flange, Orifice Flanges, Forged Flanges |
| Flange Face Type | Flat Face (FF), Raised Face (RF), Ring Type Joint(RTJ) |
Grade Specification
| | | |
| --- | --- | --- |
| STANDARD | WERKSTOFF NR. | UNS |
| Duplex 2205 | 1.4462 | S31803 / S32205 |
Chemical Composition
| | | | | | | | | | | |
| --- | --- | --- | --- | --- | --- | --- | --- | --- | --- | --- |
| Grade | C | Mn | Si | P | S | Cr | Mo | Ni | N | Fe |
| S31803 | 0.030 max | 2.00 max | 1.00 max | 0.030 max | 0.020 max | 22.0 – 23.0 | 3.0 – 3.5 | 4.50 – 6.50 | 0.14 – 0.20 | 63.72 min |
| S32205 | 0.030 max | 2.00 max | 1.00 max | 0.030 max | 0.020 max | 21.0 – 23.0 | 2.50 – 3.50 | 4.50 – 6.50 | 0.8 – 0.20 | 63.54 min |
Mechanical Properties
| | | | | |
| --- | --- | --- | --- | --- |
| Grades | Density (g/cm 3) | Density (lb/in 3) | Melting Point (°C) | Melting Point (°F) |
| S31803 / S32205 | 7.805 | 0.285 | 1420 – 1465 | 2588 – 2669 |
Other Types of Duplex Steel Flanges
Duplex S31803 Slip On Plate Flanges(SORF)
ASTM A182 Duplex 2205 Threaded Flanges
UNS S31803 Blind Flanges(BLRF)
ASME SA182 2205 Duplex weld Flanges
UNS S31803 Forged Flanges
Duplex 2205 Long weld Neck Flanges
UNS S32205 Raised Face Weld Neck Flanges(WNRF)
2205 Duplex Stainless Steel Reducing Flanges
DIN 1.4462 Long weld Neck Flanges
Duplex Steel 2205 Orifice Flanges
UNS s32205 Forged Flange
Duplex Steel Nippo Flanges Manufacturer
DIN 1.4462 SORF Flanges
ASTM A182 UNS S31803 Threaded Flanges
Duplex 2205 Socket Weld Flanges Supplier
UNS S31803 WNRF & BLRF Flanges Exporter
2205 Duplex Steel Ring Type Joint Flange(RTJ)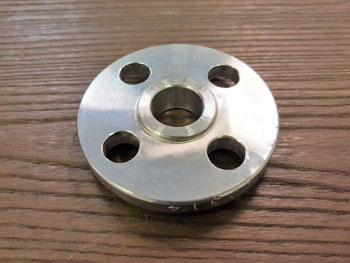 Duplex Steel Slip on Flanges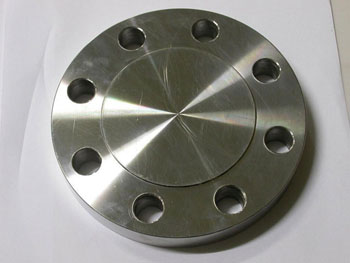 Duplex Steel Blind Flanges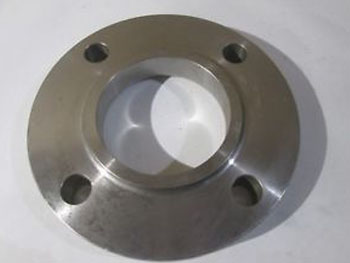 Duplex Steel Threaded Flanges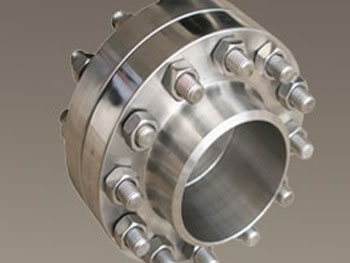 Duplex Steel Orifice Flanges
Cities We

Deliver to

Victor Steels Corporation manufactures and exports to multiple cities such as Mumbai, Thane, Navi Mumbai, Pune, Pimpri-Chinchwad, Vadodara, Kolkata, Gurgaon, Ahmedabad, Seoul, Hyderabad, Singapore, Abu Dhabi, Tehran, Calgary, Noida, Riyadh, London, Coimbatore, Jakarta, Istanbul, Bangkok, Kuwait City, Sharjah, Muscat, Edmonton, Busan, Mexico City, Doha, New Delhi, Bengaluru, Chennai, Surat, Bhopal, Ulsan, Faridabad, Houston, Dubai, Jeddah, Aberdeen, Cairo, Geoje-si, Perth, Santiago, Chandigarh, Indore, Kuala Lumpur, Rio de Janeiro, Dammam, Melbourne, Madrid, La Victoria, Bogota, Lahore, Los Angeles, Algiers, Chiyoda, Ankara, Ho Chi Minh City, Toronto, Hong Kong, Howrah, Sydney, Ahvaz, Karachi, Rajkot, Brisbane, Petaling Jaya, Ernakulam, Secunderabad, Gimhae-si, Al Jubail, Port-of-Spain, Thiruvananthapuram, Milan, Atyrau, Lagos, Hanoi, New York, Caracas, Vung Tau, Al Khobar, Manama, Montreal, Granada, Courbevoie, Visakhapatnam, Ludhiana, Moscow, Dallas, Haryana, Colombo
Countries We

Export to

Victor Steels Corporation manufactures and exports to various countries such as Saudi Arabia, Bangladesh, United States, United Arab Emirates, Canada, Angola, Argentina, Austria, Azerbaijan, Pakistan, Peru, Chile, Kuwait, Mexico, Malaysia, Nigeria, Serbia, Singapore, Taiwan, Chile, Venezuela, Ecuador, Netherlands, Brazil, Vietnam, South Africa, Nigeria, Mexico, Turkey, Hungary, Algeria, Belarus, Belgium, Bhutan, Bolivia, Bulgaria, Croatia, Czech Republic, Estonia, Finland, Greece, Italy, Japan, Libya, Colombia, Ghana, Iran, Denmark, Poland, Australia, Afghanistan, Bahrain, Costa Rica, Egypt, Iraq, Jordan, South Korea, Kazakhstan, Sri Lanka, Lithuania, Norway, Oman, Philippines, Poland, Qatar, Spain, France, United Kingdom, Indonesia, Israel, Iran, Russia, Romania, Thailand, Trinidad & Tobago,Tunisia, Ukraine, Yemen, Hong Kong, Gabon, China, Portugal, Switzerland, New Zealand, Sweden, Slovakia, Kenya, Lebanon, Morocco, Mongolia