ASTM A151 Cu-Ni 90/10 Threaded Flanges, ANSI B16.5 Cupro Nickel 90/10 Orifice Flange Cupro Nickel Werkstoff No 2.0872 Socket Weld Flanges, Cupro Nickel 90/10 Weld Neck Flange Manufacturer in Mumbai,India.

Cupro Nickel 90/10 Nippo Flanges, Cupro Nickel 90/10 RTJ Flange, 90/10 Cu-Ni WNRF Flanges, Cu-Ni 90/10 Blind Flanges, Copper Nickel UNS C70600 Pipe Flanges, Cupro Nickel 90/10 Slip On Flanges Suppliers in India.
We are Manufacturer, Supplier & Exporter of Cu-Ni 90 / 10 (C70600) Flanges that are actually manufactured from High Quality of Standard Raw Materials and are designed as per with national and international standards. Copper-Nickel 90 / 10 Flanges and components can be used in steam turbine condensers, oil coolers, auxiliary cooling systems and high pressure pre-heaters at nuclear and fossil fuel power plants. Copper Nickel 90/10 Flanges with a high level of Copper content, with 10% Nickel and small traces of Iron, Zinc, Lead and Molybdenum, giving the flanges impermeability to erosion and noxiousness, essaying a pivotal role in the corrosive conditions. Our Cupro Nickel 90/10 Spectacle Flanges are an impeccable choice for your desalination units; our flanges are low-priced yet long-lasting.
Cupro Nickel 90 / 10 Weld Neck Flanges offers designers and specifiers excellent resistance to stress corrosion, erosion, and biofouling in seawater and brackish water, excellent fabrication and welding properties, a high resistance to hydrogen embrittlement and the retention of mechanical properties down to cryogenic temperatures. Meanwhile, Cupro Nickel 90 / 10 Blind Flanges are also being offered in different sizes and shapes to our customers. These Cupro Nickel 90 / 10 Flanges have 10 percent nickel content and 90 percent copper content that as well covers small but significant add-ons of manganese and iron for to improve overall potency corrosion resistance. Katariya Steel Distributors also offer these Copper Nickel 90 / 10 Flanges in customized sizes and shapes to the clients.
Specification
| | |
| --- | --- |
| Grade | Copper Nickel 90-10 / UNS C70600 Werkstoff Nr. 2.0872 |
| Standard | ASTM B61, B62, B151, B152 ASME SB61, SB62, SB151, SB152 |
| Dimensions | ANSI / ASME B16.5, B16.47 Series A & B, B.16.48, BS4504, BS10, DIN, EN-1092, MSS SP44 |
| Size | 1/2" - 36" |
| Class / Pressure Rating | 150 Class, 300 Class, 90-10 Class, 900 Class, 1500 Class, 2500 Class, PN6, PN10, PN16, PN25, PN40, PN64, etc. |
| Form | Slip on Flanges (SORF), Threaded Flanges, Weld neck Flanges (WNRF), Blind Flanges, Socket weld Flanges, Lap Joint Flanges, Ring Type Joint Flanges, Spectacle Blind Flanges, Spacer Ring Flanges, Long weld Neck Flanges, Nipo Flange, Nipolet Flanges, Plate Flanges, Flat Flange, Orifice Flanges, Forged Flanges |
| Flange Face Type | Flat Face (FF), Raised Face (RF), Ring Type Joint(RTJ) |
Grade Specification
| | | |
| --- | --- | --- |
| STANDARD | WERKSTOFF NR. | UNS |
| Cupro Nickel 90/10 | 2.0872 | C70600 |
Chemical Composition
| | | | | | | |
| --- | --- | --- | --- | --- | --- | --- |
| Grade | Cu | Mn | Pb | Ni | Fe | Zn |
| Cupro Nickel 90/10 | 88.6 min | 1.0 max | 0.05 max | 9-11 max | 1.8 max | 1 max |
Mechanical Properties
| | | | | |
| --- | --- | --- | --- | --- |
| Density | Melting Point | Tensile Strength | Yield Strength (0.2%Offset) | Elongation |
| 0.323 lb/in3 at 68 F | 2260 F | 50000 psi | 20000 psi | 30 % |
Other Types of Copper Nickel 90-10 Flanges Flanges
Cupro Nickel 90 / 10 Flanges
UNS C70600 Pipe Flanges
Cu-Ni 90 / 10 (C70600) Blind Flanges
ASTM B564 Cu-Ni 90 / 10 BLRF Flanges
Cu-Ni 90 / 10 Screwed Flanges Dealers
ASTM B564 Cu- Ni 90/10 SORF Flanges
Cu- Ni C70600 Plate Flanges Stockholder
C70600 WNRF Flanges Suppliers
Cu- Ni 90/10 Forged Flanges
ASTM B564 Copper Nickel 90/10 Slip On Flanges
WERKSTOFF NR 2.0872 Long Weld Neck Flanges
ASTM B564 Copper Nickel C70600 DIN Flanges
AISI Copper Nickel Cu-Ni 90/10 Flanges
ASTM B564 Cu-Ni 90/10 (C70600) Loose Flanges
Cu- Ni Alloy 90/10 Weld Neck Flanges
ASME SB564 (90/10 ) RTJ Flanges Stockiest
UNS C70600 SWRF Flanges
Copper Nickel 90 / 10 Socket weld Flanges
ASTM B564 Cu-Ni 90/10 Lap Joint Flanges
Copper Nickel 90/10 Orifice Flanges
ASME SB564 Cu- Ni 90 / 10 (C70600) Flanges
Copper Nickel 90 / 10 Spectacle Blinds Flanges
Copper Nickel Cu-Ni 90 / 10 Threaded Flanges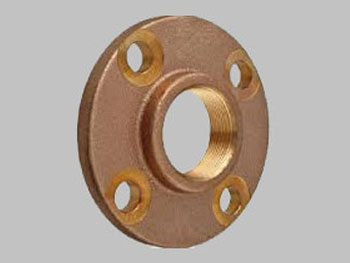 Cu-Ni 90-10 Flanges Slip on Flanges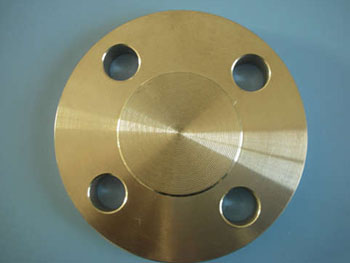 Cu-Ni 90-10 Flanges Blind Flanges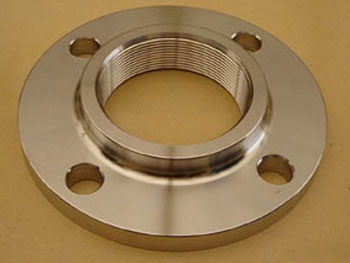 Cu-Ni 90-10 Flanges Threaded Flanges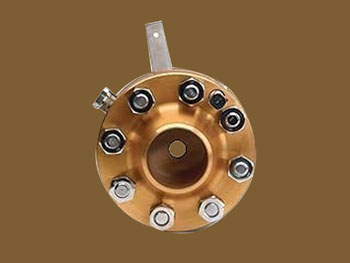 Cu-Ni 90-10 Flanges Orifice Flanges
Cities We

Deliver to

Victor Steels Corporation manufactures and exports to multiple cities such as Mumbai, Thane, Navi Mumbai, Pune, Pimpri-Chinchwad, Vadodara, Kolkata, Gurgaon, Ahmedabad, Seoul, Hyderabad, Singapore, Abu Dhabi, Tehran, Calgary, Noida, Riyadh, London, Coimbatore, Jakarta, Istanbul, Bangkok, Kuwait City, Sharjah, Muscat, Edmonton, Busan, Mexico City, Doha, New Delhi, Bengaluru, Chennai, Surat, Bhopal, Ulsan, Faridabad, Houston, Dubai, Jeddah, Aberdeen, Cairo, Geoje-si, Perth, Santiago, Chandigarh, Indore, Kuala Lumpur, Rio de Janeiro, Dammam, Melbourne, Madrid, La Victoria, Bogota, Lahore, Los Angeles, Algiers, Chiyoda, Ankara, Ho Chi Minh City, Toronto, Hong Kong, Howrah, Sydney, Ahvaz, Karachi, Rajkot, Brisbane, Petaling Jaya, Ernakulam, Secunderabad, Gimhae-si, Al Jubail, Port-of-Spain, Thiruvananthapuram, Milan, Atyrau, Lagos, Hanoi, New York, Caracas, Vung Tau, Al Khobar, Manama, Montreal, Granada, Courbevoie, Visakhapatnam, Ludhiana, Moscow, Dallas, Haryana, Colombo
Countries We

Export to

Victor Steels Corporation manufactures and exports to various countries such as Saudi Arabia, Bangladesh, United States, United Arab Emirates, Canada, Angola, Argentina, Austria, Azerbaijan, Pakistan, Peru, Chile, Kuwait, Mexico, Malaysia, Nigeria, Serbia, Singapore, Taiwan, Chile, Venezuela, Ecuador, Netherlands, Brazil, Vietnam, South Africa, Nigeria, Mexico, Turkey, Hungary, Algeria, Belarus, Belgium, Bhutan, Bolivia, Bulgaria, Croatia, Czech Republic, Estonia, Finland, Greece, Italy, Japan, Libya, Colombia, Ghana, Iran, Denmark, Poland, Australia, Afghanistan, Bahrain, Costa Rica, Egypt, Iraq, Jordan, South Korea, Kazakhstan, Sri Lanka, Lithuania, Norway, Oman, Philippines, Poland, Qatar, Spain, France, United Kingdom, Indonesia, Israel, Iran, Russia, Romania, Thailand, Trinidad & Tobago,Tunisia, Ukraine, Yemen, Hong Kong, Gabon, China, Portugal, Switzerland, New Zealand, Sweden, Slovakia, Kenya, Lebanon, Morocco, Mongolia