Nickel Alloy 201 Coils, Alloy 201 Sheets, Nickel UNS N02201 Plates, ASTM B 162 Nickel 201 Shim Sheets, 201 Nickel Plate, Nickel 201 Cold Rolled Plates, Nickel Werkstoff No 2.4068 Sheets, ASME SB162 Nickel 201 Coils Manufacturer in India.

Nickel 201 Sheets, 201 Nickel Plate, 201 Nickel Polished Cold Drawn Plate, Nickel 201 Plates, JIS NW 2201 Plate, ASME SB 162 Nickel 201 Plate, 201 Nickel Hot Rolled Plates, Nickel 201 Slatting Coil Suppliers in India.
We are Manufacturer, Supplier & Exporter of Nickel 201 Sheets Plates, which is durable in nature and ensures perfect fittings. Nickel 201 Sheets (UNS N02201) is often used in lead wires, battery components, transducers, sparking electrodes, and heat exchangers. Nickel 201 Plates is solid solution strengthened, commercially pure wrought materials. WNR 2.4068 Sheets & Plates iscommonly used in support wires, vacuum tube components, pins, terminals, lead wires, and other electronic components of the like. We offer these Nickel Alloy 201 products in custom-made shapes and sizes as per the requirements given by our clients, and that too at an affordable and market leading prices.
We own a crew of professional clientele who are quite satisfied with the quality of our Nickel Alloy 201 Plates. Our employment personnel design Nickel Alloy 201 Hot Rolled Plates and Alloy 201 Cold Rolled Plates in all national and international standards. According to the customer's requirement, we fabricate dimensionally precise Nickel Alloy 201 Chequered Plates and High Nickel Alloy 201 Polished Plates. Alloy 201 Structural is an amendment of Nickel 201 to regulate carbon content that retains it from embrittled by intergranular hastens at temp of 600 Deg F to 1400 Deg F in a lot of procedures. Furthermore, Alloy 201 Structural can be useful to corrosion - resistant machinery counting but not restricted to: laboratory containers, caustic evaporatorsand spun connections.
Specification
| | |
| --- | --- |
| Grade | Nickel Alloy 201 | UNS N02201 |
| Standard | ASTM B162 / ASME SB162 |
| Size | 1000 mm x 2010 mm, 1220 mm x 2440 mm, 1500 mm x 3000 mm, 2010 mm x 2010 mm, 2010 mm x 4000 mm |
| Thickness | 0.1mm To 12 mm |
| Finish | Hot rolled plate (HR), Cold rolled sheet (CR), 2B, 2D, BA NO(8), SATIN (Met with Plastic Coated) |
| Form | Sheets, Plates, Coils, Slatting Coils, Perforated Coils, Foils, Rolls, Plain Sheet, Shim Sheet, Strip, Flats, Blank (Circle), Ring (Flange) |
| Hardness | Soft, Hard, Half Hard, Quarter Hard, Spring Hard etc. |
| Applications | Off-Shore Oil Drilling Companies, Power Generation, Petrochemicals, Gas Processing, Specialty Chemicals, Pharmaceuticals, Pharmaceutical Equipment, Chemical Equipment, Sea Water Equipment, Heat Exchangers, Condensers, Pulp and Paper Industry |
Grade Specification
| | | | | | | | |
| --- | --- | --- | --- | --- | --- | --- | --- |
| STANDARD | WERKSTOFF NR. | UNS | JIS | BS | GOST | AFNOR | EN |
| Nickel 201 | 2.4068 | N02201 | NW 2201 | NA 12 | НП-2 | – | LC-Ni 99 |
Chemical Composition
| | | | | | | | |
| --- | --- | --- | --- | --- | --- | --- | --- |
| Grade | C | Mn | Si | S | Cu | Fe | Ni |
| Nickel 201 | 0.02 max | 0.35 max | 0.35 max | 0.01 max | 0.25 max | 0.40 max | 99.0 min |
Mechanical Properties
| | | | | | |
| --- | --- | --- | --- | --- | --- |
| Element | Density | Melting Point | Tensile Strength | Yield Strength (0.2%Offset) | Elongation |
| Nickel 201 | 8.9 g/cm3 | 1446 °C (2635 °F) | Psi – 67000 , MPa – 462 | Psi – 21500 , MPa – 148 | 45 % |
Other Types of Nickel Alloy 201 Sheets & Plates
Nickel Alloy 201 Sheets, Plates
ASTM B162 Alloy 201 Sheets
Alloy 201 Plates
Nickel Alloy 201 Coils
Alloy 201 Foils
Nickel Alloy 201 Shim Sheet
Alloy 201 Perforated Coils
Nickel Alloy 201 Slatting Coils
Alloy 201 Polished Plates
UNS N02201 Nickel Alloy Hot Rolled Plates
WNR 2.4068 Nickel Alloy Cold Rolled Plates
UNS N02201 Strips
Nickel Alloy 201 Circle
Alloy UNS N02201 Plain Sheet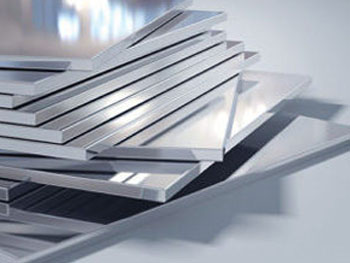 Nickel Alloy 201 Polished Plates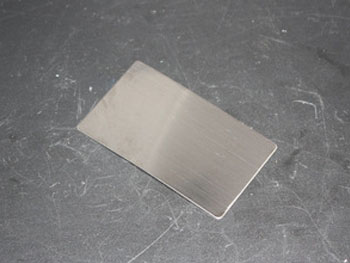 Nickel Alloy 201 Hot Rolled Plates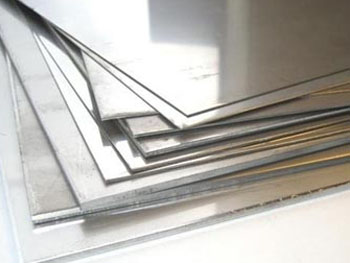 Nickel Alloy 201 Cold Rolled Plates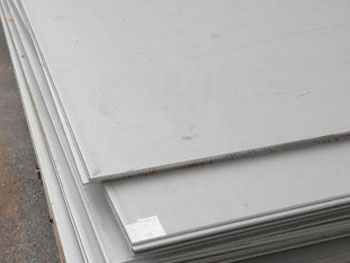 Nickel Alloy 201 Shim Sheet
Cities We

Deliver to

Victor Steels Corporation manufactures and exports to multiple cities such as Mumbai, Thane, Navi Mumbai, Pune, Pimpri-Chinchwad, Vadodara, Kolkata, Gurgaon, Ahmedabad, Seoul, Hyderabad, Singapore, Abu Dhabi, Tehran, Calgary, Noida, Riyadh, London, Coimbatore, Jakarta, Istanbul, Bangkok, Kuwait City, Sharjah, Muscat, Edmonton, Busan, Mexico City, Doha, New Delhi, Bengaluru, Chennai, Surat, Bhopal, Ulsan, Faridabad, Houston, Dubai, Jeddah, Aberdeen, Cairo, Geoje-si, Perth, Santiago, Chandigarh, Indore, Kuala Lumpur, Rio de Janeiro, Dammam, Melbourne, Madrid, La Victoria, Bogota, Lahore, Los Angeles, Algiers, Chiyoda, Ankara, Ho Chi Minh City, Toronto, Hong Kong, Howrah, Sydney, Ahvaz, Karachi, Rajkot, Brisbane, Petaling Jaya, Ernakulam, Secunderabad, Gimhae-si, Al Jubail, Port-of-Spain, Thiruvananthapuram, Milan, Atyrau, Lagos, Hanoi, New York, Caracas, Vung Tau, Al Khobar, Manama, Montreal, Granada, Courbevoie, Visakhapatnam, Ludhiana, Moscow, Dallas, Haryana, Colombo
Countries We

Export to

Victor Steels Corporation manufactures and exports to various countries such as Saudi Arabia, Bangladesh, United States, United Arab Emirates, Canada, Angola, Argentina, Austria, Azerbaijan, Pakistan, Peru, Chile, Kuwait, Mexico, Malaysia, Nigeria, Serbia, Singapore, Taiwan, Chile, Venezuela, Ecuador, Netherlands, Brazil, Vietnam, South Africa, Nigeria, Mexico, Turkey, Hungary, Algeria, Belarus, Belgium, Bhutan, Bolivia, Bulgaria, Croatia, Czech Republic, Estonia, Finland, Greece, Italy, Japan, Libya, Colombia, Ghana, Iran, Denmark, Poland, Australia, Afghanistan, Bahrain, Costa Rica, Egypt, Iraq, Jordan, South Korea, Kazakhstan, Sri Lanka, Lithuania, Norway, Oman, Philippines, Poland, Qatar, Spain, France, United Kingdom, Indonesia, Israel, Iran, Russia, Romania, Thailand, Trinidad & Tobago,Tunisia, Ukraine, Yemen, Hong Kong, Gabon, China, Portugal, Switzerland, New Zealand, Sweden, Slovakia, Kenya, Lebanon, Morocco, Mongolia