ASTM B564 Nickel 201 Threaded Flanges, Nickel 201 Spectacle Blind Flanges, ANSI B16.5 Alloy 201 Orifice Flange, Nickel 201 Nippo Flanges, ASME SB564 Alloy 201 Lap Joint Flange Manufacturer in India.
Nickel 201 Blind Flanges, Nickel 201 Nippolet Flanges, Nickel 201 Pipe Flanges, 201 Nickel Alloy Weld Neck Flange, Nickel UNS N02201 Pipe Flanges, Nickel DIN 2.4068 Socket Weld Flanges Suppliers in India.
We are Manufacturer, Supplier & Exporter of Nickel 201 Flanges to our customers across the globe. We offer products that are developed using high end machinery and offer amazing value for money. We monitor the changing market trends and develop products accordingly. UNS N02201 Blind Flanges provide great mechanical properties in various range of temperatures, also providing resistance to corrosive media. These Nickel Alloy 201 Flanges offers excellent corrosion resistant against caustic soda, chlorine gas, and so on. According to our customers' requirement, we offer these products in dissimilar sizes, specifications and shapes.
Because of soaring tensile strength and durable construction, these UNS N02201 Flanges are widely used in machined components, pump shafts, fasteners,valves andhandles. These Nickel 201 Socket Weld Flanges cannot be avoided completely and is, however, mainly used in making alloys such as stainless steel. Nickel 201 Lap Joint Flanges is an alloy of nickel and chromium with small amounts of silicon, manganese and iron. These Nickel 201 Ring Joint Type Flanges resists corrosion, even when red hot, so is used in toasters and electric ovens. Our deft quality controllers perform an arrangement of test on the whole extends guaranteeing its perfection. Nickel alloy 201 flanges are available in different types such as Socket Weld, Slip On, Blind, Lapped, Screwed, Weld Neck, Long Weld Neck, Reducing, Spectacle, Ring Joint etc.
Specification
| | |
| --- | --- |
| Grade | Nickel Alloy 201 / UNS N02201 |
| Standard | ASTM B564, ASME SB564 |
| Dimensions | ANSI / ASME B16.5, B16.47 Series A & B, B.16.48, BS4504, BS10, DIN, EN-1092, MSS SP44 |
| Size | 1/2" - 48" (15NB - 1201NB) |
| Class / Pressure Rating | 150 Class, 300 Class, 201 Class, 900 Class, 1500 Class, 2500 Class, PN6, PN10, PN16, PN25, PN40, PN64, etc. |
| Form | Slip on Flanges (SORF), Threaded Flanges, Weld neck Flanges (WNRF), Blind Flanges, Socket weld Flanges, Lap Joint Flanges, Ring Type Joint Flanges, Spectacle Blind Flanges, Spacer Ring Flanges, Long weld Neck Flanges, Nipo Flange, Nipolet Flanges, Plate Flanges, Flat Flange, Orifice Flanges, Forged Flanges |
| Flange Face Type | Flat Face (FF), Raised Face (RF), Ring Type Joint(RTJ) |
Grade Specification
| | | | | | | | |
| --- | --- | --- | --- | --- | --- | --- | --- |
| STANDARD | WERKSTOFF NR. | UNS | JIS | BS | GOST | AFNOR | EN |
| Nickel 201 | 2.4068 | N02201 | NW 2201 | NA 12 | НП-2 | – | LC-Ni 99 |
Chemical Composition
| | | | | | | | |
| --- | --- | --- | --- | --- | --- | --- | --- |
| Grade | C | Mn | Si | S | Cu | Fe | Ni |
| Nickel 201 | 0.02 max | 0.35 max | 0.35 max | 0.01 max | 0.25 max | 0.40 max | 99.0 min |
Mechanical Properties
| | | | | | |
| --- | --- | --- | --- | --- | --- |
| Element | Density | Melting Point | Tensile Strength | Yield Strength (0.2%Offset) | Elongation |
| Nickel 201 | 8.9 g/cm3 | 1446 °C (2635 °F) | Psi – 67000 , MPa – 462 | Psi – 21500 , MPa – 148 | 45 % |
Other Types of Nickel Alloy 201 Flanges
201 Nickel Slip On Plate Flanges(SORF)
UNS N02201 Blind Flanges(BLRF)
ASME SB564 201 Alloy weld Flanges
Nickel 201 Orifice Flanges
ASTM B564 Nickel 201 Threaded Flanges
Nickel 201 Socket Weld Flanges Supplier
ASTM B564 Alloy 200 Threaded Flanges
201 Nickel Forged Flange
Alloy 201 Long weld Neck Flanges
DIN 2.4068 Long weld Neck Flanges
201 Alloy Ring Type Joint Flange(RTJ)
Alloy 201 Forged Flanges
201 Nickel Reducing Flanges
Alloy 201 Nippo Flanges Manufacturer
DIN 2.4068 SORF Flanges
Alloy 201 Raised Face Weld Neck Flanges(WNRF)
UNS N02201 WNRF & BLRF Flanges Exporter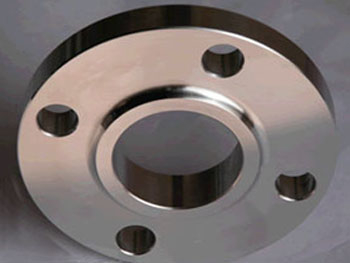 Nickel Alloy 201 Slip on Flanges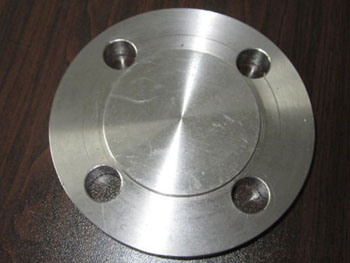 Nickel Alloy 201 Blind Flanges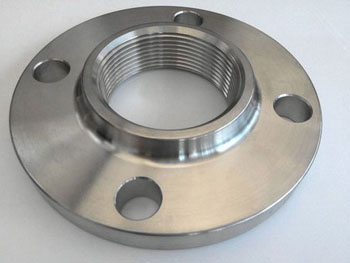 Nickel Alloy 201 Threaded Flanges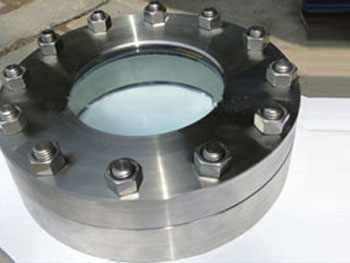 Nickel Alloy 201 Orifice Flanges
Cities We

Deliver to

Victor Steels Corporation manufactures and exports to multiple cities such as Mumbai, Thane, Navi Mumbai, Pune, Pimpri-Chinchwad, Vadodara, Kolkata, Gurgaon, Ahmedabad, Seoul, Hyderabad, Singapore, Abu Dhabi, Tehran, Calgary, Noida, Riyadh, London, Coimbatore, Jakarta, Istanbul, Bangkok, Kuwait City, Sharjah, Muscat, Edmonton, Busan, Mexico City, Doha, New Delhi, Bengaluru, Chennai, Surat, Bhopal, Ulsan, Faridabad, Houston, Dubai, Jeddah, Aberdeen, Cairo, Geoje-si, Perth, Santiago, Chandigarh, Indore, Kuala Lumpur, Rio de Janeiro, Dammam, Melbourne, Madrid, La Victoria, Bogota, Lahore, Los Angeles, Algiers, Chiyoda, Ankara, Ho Chi Minh City, Toronto, Hong Kong, Howrah, Sydney, Ahvaz, Karachi, Rajkot, Brisbane, Petaling Jaya, Ernakulam, Secunderabad, Gimhae-si, Al Jubail, Port-of-Spain, Thiruvananthapuram, Milan, Atyrau, Lagos, Hanoi, New York, Caracas, Vung Tau, Al Khobar, Manama, Montreal, Granada, Courbevoie, Visakhapatnam, Ludhiana, Moscow, Dallas, Haryana, Colombo
Countries We

Export to

Victor Steels Corporation manufactures and exports to various countries such as Saudi Arabia, Bangladesh, United States, United Arab Emirates, Canada, Angola, Argentina, Austria, Azerbaijan, Pakistan, Peru, Chile, Kuwait, Mexico, Malaysia, Nigeria, Serbia, Singapore, Taiwan, Chile, Venezuela, Ecuador, Netherlands, Brazil, Vietnam, South Africa, Nigeria, Mexico, Turkey, Hungary, Algeria, Belarus, Belgium, Bhutan, Bolivia, Bulgaria, Croatia, Czech Republic, Estonia, Finland, Greece, Italy, Japan, Libya, Colombia, Ghana, Iran, Denmark, Poland, Australia, Afghanistan, Bahrain, Costa Rica, Egypt, Iraq, Jordan, South Korea, Kazakhstan, Sri Lanka, Lithuania, Norway, Oman, Philippines, Poland, Qatar, Spain, France, United Kingdom, Indonesia, Israel, Iran, Russia, Romania, Thailand, Trinidad & Tobago,Tunisia, Ukraine, Yemen, Hong Kong, Gabon, China, Portugal, Switzerland, New Zealand, Sweden, Slovakia, Kenya, Lebanon, Morocco, Mongolia