ANSI B16.5 Alloy K500 Ring Type Joint Flanges, Monel K500 Industrial Flanges, Monel K500 Nippo Flanges, UNS N05500 Pipe Flanges, Alloy K500 Blind Flanges, Monel K500 Screwed Flanges Manufacturer in India.

ASME SB564 Alloy K500 Lap Joint Flange, ASTM B564 Monel K500 Threaded Flanges, Monel K500 Slip On Flanges, Monel DIN 2.4375 Socket Weld Flanges, Monel K500 Nippolet Flanges Suppliers in India.
We are Manufacturer, Supplier & Exporter of Monel K500 Flanges, which is further virtually nonmagnetic, even at quite low temperatures. Monel Alloy K500 Flanges is a precipitation-hardenable nickel-copper alloy that combines the excellent corrosion resistance characteristic of Monel Alloy K500 Flanges with the added advantage of greater strength and hardness. Monel k-500 is a nickel-copper alloy with the same corrosion resistance and characteristics as the monel 400. The monel k-500 has a greater strength and hardness then the 400, as a result of added aluminum and titanium. These flanges are widely used in various application industries like Chemicals, Fats, & Fertilizers, Sugar Mills & Distilleries, Cement Industries, Ship Builders, Paper Industries etc.
Known for their improved workability under cryogenic temperatures, with a rigidity of 160 ksi and a superb dimensional security are variables that add to the unwavering quality of UNS N05500 Monel K500 Socket Weld Flanges. WNR 2.4375 Flanges is a nickel alloy, prized for its strength and ability to resist corrosion. The applications of UNS N05500 Flanges include crude petroleum stills, gasoline and fresh water tanks, marine fixtures and fasteners, and chemical processing equipment. Grain growth of Monel K500 Socket Weld Flanges becomes fairly rapid above 1800 Degree F, and if a fine-grained structure is desired heating time should be kept to a minimum at these higher temperatures.
Specification
| | |
| --- | --- |
| Grade | Monel K500 | UNS N05500 |
| Standard | ASTM B564, ASME SB564 |
| Dimensions | ANSI / ASME B16.5, B16.47 Series A & B, B.16.48, BS4504, BS10, DIN, EN-1092, MSS SP44 |
| Size | 1/2"NB - 60"NB |
| Class / Pressure Rating | 150 Class, 300 Class, 718 Class, 900 Class, 1500 Class, 2500 Class, PN6, PN10, PN16, PN25, PN40, PN64, etc. |
| Form | Slip on Flanges (SORF), Threaded Flanges, Weld neck Flanges (WNRF), Blind Flanges, Socket weld Flanges, Lap Joint Flanges, Ring Type Joint Flanges, Spectacle Blind Flanges, Spacer Ring Flanges, Long weld Neck Flanges, Nipo Flange, Nipolet Flanges, Plate Flanges, Flat Flange, Orifice Flanges, Forged Flanges |
| Flange Face Type | Flat Face (FF), Raised Face (RF), Ring Type Joint(RTJ) |
Grade Specification
| | | |
| --- | --- | --- |
| STANDARD | WERKSTOFF NR. | UNS |
| Monel K500 | 2.4375 | N05500 |
Chemical Composition
| | | | | | | | |
| --- | --- | --- | --- | --- | --- | --- | --- |
| Grade | C | Mn | Si | S | Cu | Fe | Ni |
| Monel K500 | 0.25 max | 1.5 max | 0.5 max | 0.010 max | 27.00 – 33.00 | 0.5 – 2 | 63.00 min |
Mechanical Properties
| | | | | | |
| --- | --- | --- | --- | --- | --- |
| Element | Density | Melting Point | Tensile Strength | Yield Strength (0.2%Offset) | Elongation |
| Monel K500 | 8.44 g/cm3 | 1350 °C (2460 °F) | Psi – 160000 , MPa – 1100 | Psi – 115000 , MPa – 790 | 20 % |
Other Types of Monel K500 Flanges
Monel Alloy K500 Flanges
ASTM B564 Monel K500 Flanges
Monel Alloy Pipe Flanges
K500 Monel Plate Flanges Supplier
ASTM B564 K500 Monel Slip On Flanges
ASME SB564 Alloy K500 Soacket Weld Flanges
ANSI B16.5 Monel Groove & Tongue Flanges
Monel K500 Spectacle Blind Flanges
ASME B16.47 Monel Welding Neck Flanges
Monel High Hub Blind Flange Dealer
DIN 2.4375 Expander Flanges
Monel Alloy K500 SORF Flanges Suppliers
UNS N05500 Weld Neck Flanges,
ASTM B564 K500 Monel Blind Flange
B564 Monel K500 Threaded Flanges
Monel Alloy K500 Socket Weld Flanges
ANSI B16.47 Lap Joint Flanges
Monel K500 Long Weld Neck Flanges
K500 Monel WNRF Flange Distributors
K500 BLRF Flanges Exporter
Monel Alloy K500 Orifice Flanges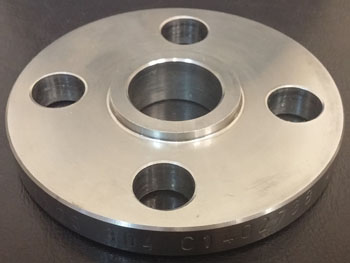 Monel Slip on K500 Flanges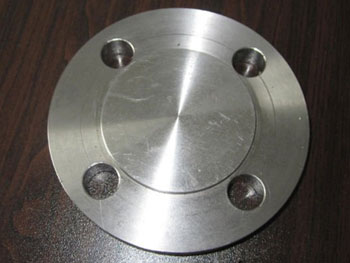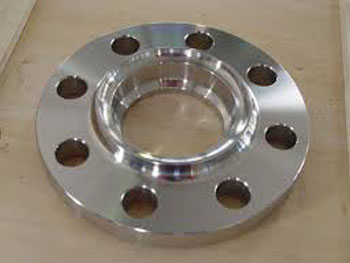 Monel K500 Threaded Flanges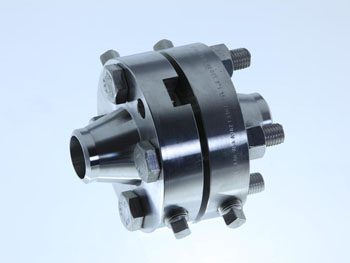 Monel K500 Orifice Flanges
Cities We

Deliver to

Victor Steels Corporation manufactures and exports to multiple cities such as Mumbai, Thane, Navi Mumbai, Pune, Pimpri-Chinchwad, Vadodara, Kolkata, Gurgaon, Ahmedabad, Seoul, Hyderabad, Singapore, Abu Dhabi, Tehran, Calgary, Noida, Riyadh, London, Coimbatore, Jakarta, Istanbul, Bangkok, Kuwait City, Sharjah, Muscat, Edmonton, Busan, Mexico City, Doha, New Delhi, Bengaluru, Chennai, Surat, Bhopal, Ulsan, Faridabad, Houston, Dubai, Jeddah, Aberdeen, Cairo, Geoje-si, Perth, Santiago, Chandigarh, Indore, Kuala Lumpur, Rio de Janeiro, Dammam, Melbourne, Madrid, La Victoria, Bogota, Lahore, Los Angeles, Algiers, Chiyoda, Ankara, Ho Chi Minh City, Toronto, Hong Kong, Howrah, Sydney, Ahvaz, Karachi, Rajkot, Brisbane, Petaling Jaya, Ernakulam, Secunderabad, Gimhae-si, Al Jubail, Port-of-Spain, Thiruvananthapuram, Milan, Atyrau, Lagos, Hanoi, New York, Caracas, Vung Tau, Al Khobar, Manama, Montreal, Granada, Courbevoie, Visakhapatnam, Ludhiana, Moscow, Dallas, Haryana, Colombo
Countries We

Export to

Victor Steels Corporation manufactures and exports to various countries such as Saudi Arabia, Bangladesh, United States, United Arab Emirates, Canada, Angola, Argentina, Austria, Azerbaijan, Pakistan, Peru, Chile, Kuwait, Mexico, Malaysia, Nigeria, Serbia, Singapore, Taiwan, Chile, Venezuela, Ecuador, Netherlands, Brazil, Vietnam, South Africa, Nigeria, Mexico, Turkey, Hungary, Algeria, Belarus, Belgium, Bhutan, Bolivia, Bulgaria, Croatia, Czech Republic, Estonia, Finland, Greece, Italy, Japan, Libya, Colombia, Ghana, Iran, Denmark, Poland, Australia, Afghanistan, Bahrain, Costa Rica, Egypt, Iraq, Jordan, South Korea, Kazakhstan, Sri Lanka, Lithuania, Norway, Oman, Philippines, Poland, Qatar, Spain, France, United Kingdom, Indonesia, Israel, Iran, Russia, Romania, Thailand, Trinidad & Tobago,Tunisia, Ukraine, Yemen, Hong Kong, Gabon, China, Portugal, Switzerland, New Zealand, Sweden, Slovakia, Kenya, Lebanon, Morocco, Mongolia