ASTM B366 Hastelloy C22 Pipe Fitting, N06022 Hastelloy Welded Fitting, Hastelloy C22 Elbow, Supplier of C22 Alloy Seamless Pipe Fitting, UNS N06022 Hastelloy 90Deg & 45 Deg Elbow Manufacturer in Mumbai,India.

ASME B16.28 Alloy C22 Short Radius Elbow, Hastelloy C22 Eccentric Reducer, Alloy C22 Concentric Reducer, Hastelloy Alloy C22 Equal Tee & Unequal Tee, Alloy C22 Fitting Cross, Werkstoff Nr. 2.4602 Alloy C22 Butt weld Fittings Suppliers in India.
We are Manufacturer, Supplier & Exporter of Hastelloy C276 Pipe fittings that is being used in different industry applications. HASTELLOY C276 Pipe Fittings is one of the few alloys resistant to wet chloride gas, chlorine dioxide and hypochlorite solutions. These HASTELLOY C276 Butt Weld Pipe Fittings has outstanding resistance to strapping solutions of oxidizing salts, such as cupric and ferric chlorides. Hastelloy C276 Cross Butt Weld Pipe Fittings has excellent corrosion resistance in a wide range of corrosive media including, sulphur compounds and chloride ions. Hastelloy C276 Pipe Reducer is resistant to the formation of grain boundary precipitates in the weld heat – affected zone, thus making it suitable for most chemical process applications in an as welded condition.
As a manufacturing company, we produce Hastelloy C276 Pipe Seamless Fittings which are age-hardenable through cold working, embody good machinability and weldability and are formed and forged using regular methods. They are recommended in the Chemical processing and marine engineering industry. During machining, Hastelloy C276 Tee Pipe Fittings work harden rapidly, generate high heat during cutting, weld to the cutting tool surface and offer high resistance to metal removal because of their high shear strengths. Hastelloy C276 Cross Pipe Fittings is used for Flue gas desulfurization system, Aramide plastics production, and Pickling baths.
Specification
| | |
| --- | --- |
| Grade | Hastelloy Alloy C276 / UNS N10276 |
| Standard | ASTM B366, ASME SB366 |
| Dimensions | ASME B16.28, ASME/ANSI B16.9, MSS-SP-43 |
| Hastelloy C276 Seamless Fittings | 1/2" NB - 10" NB |
| Hastelloy C276 Welded Fittings | 1/2" NB - 48" NB |
| Form | 90 Elbow, 45 Elbow, Long Radius Elbow, Short Radius Elbow, Concentric Reducer, Eccentric Reducer, Equal Tee, Unequal Tee, Lateral Tee, Cross, Bends 1.5d, 3d, 5d, 10d, U bend, 180 Deg Bend, Short Stub End, Long stub end, End Cap, Dish Cap |
| Schedule | SCH 5 To SCH XXS |
| Wall Thickness | from 2 to 40 mm |
| Type | Seamless / Welded / Fabricated |
Grade Specification
| | | | | | | | |
| --- | --- | --- | --- | --- | --- | --- | --- |
| STANDARD | UNS | WERKSTOFF NR. | AFNOR | EN | JIS | OR | GOST |
| Hastelloy C276 | N10276 | 2.4819 | – | NiMo16Cr15W | NW 0276 | ЭП760 | ХН65МВУ |
Chemical Composition
Hastelloy C276
Ni
C
Mo
Mn
Si
Fe
P
S
Co
Cr
Balance
0.01 max
15 – 17
1.0 max
0.08 max
4 – 7
0.04 max
0.03 max
2.5 max
14.5 – 16.5
Mechanical Properties
| | | | | |
| --- | --- | --- | --- | --- |
| Density | Melting Point | Yield Strength (0.2%Offset) | Tensile Strength | Elongation |
| 8.89 g/cm3 | 1370 °C (2500 °F) | Psi – 52,000 , MPa – 355 | Psi – 1,15,000 , MPa – 790 | 40 % |
Other Types of Hastelloy C276 Pipe Fittings
C276 Hastelloy Concentric Reducer
Alloy C276 Eccentric Reducer
Hastelloy C276 SR Elbow
MSS SP-79 Hastelloy C276 End Pipe Cap
Hastelloy C276 JIS NCF Stub Ends
UNS N10276 45Deg. Pipe Elbow
Alloy C276 90 Deg / 180 Degree Elbow
ASTM B366 Hastelloy C276 Stub End
Alloy C276 MSS-SP-43 Buttweld Swage Nipple
ASME SB366 Long Radius Elbow
ANSI B16.9 Alloy C276 SR Elbow
UNS N10276 Unequal Tee Manufacturer
Hastelloy C276 LR Elbow
UNS N10276 Equal Cross
Hastelloy C276 End Cap Exporter
DIN 2.4819 Fabricated Tee
Hastelloy C276 Buttweld Pipe Cap Supplier
C276 Hastelloy Reducing Cross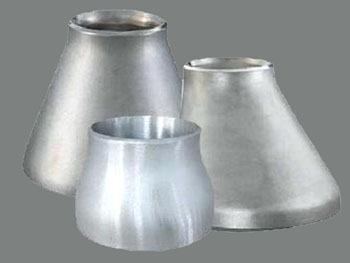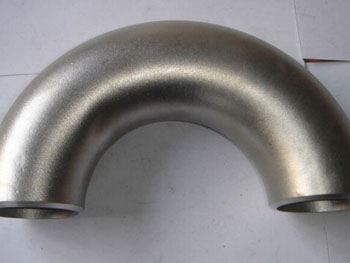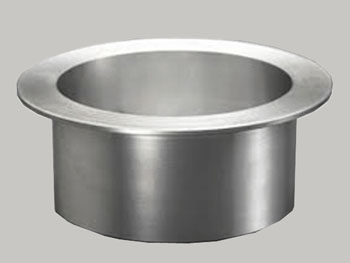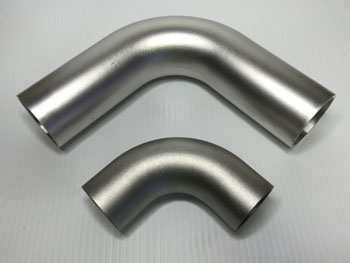 Hastelloy C276 Long Reducer Elbow
Cities We

Deliver to

Victor Steels Corporation manufactures and exports to multiple cities such as Mumbai, Thane, Navi Mumbai, Pune, Pimpri-Chinchwad, Vadodara, Kolkata, Gurgaon, Ahmedabad, Seoul, Hyderabad, Singapore, Abu Dhabi, Tehran, Calgary, Noida, Riyadh, London, Coimbatore, Jakarta, Istanbul, Bangkok, Kuwait City, Sharjah, Muscat, Edmonton, Busan, Mexico City, Doha, New Delhi, Bengaluru, Chennai, Surat, Bhopal, Ulsan, Faridabad, Houston, Dubai, Jeddah, Aberdeen, Cairo, Geoje-si, Perth, Santiago, Chandigarh, Indore, Kuala Lumpur, Rio de Janeiro, Dammam, Melbourne, Madrid, La Victoria, Bogota, Lahore, Los Angeles, Algiers, Chiyoda, Ankara, Ho Chi Minh City, Toronto, Hong Kong, Howrah, Sydney, Ahvaz, Karachi, Rajkot, Brisbane, Petaling Jaya, Ernakulam, Secunderabad, Gimhae-si, Al Jubail, Port-of-Spain, Thiruvananthapuram, Milan, Atyrau, Lagos, Hanoi, New York, Caracas, Vung Tau, Al Khobar, Manama, Montreal, Granada, Courbevoie, Visakhapatnam, Ludhiana, Moscow, Dallas, Haryana, Colombo
Countries We

Export to

Victor Steels Corporation manufactures and exports to various countries such as Saudi Arabia, Bangladesh, United States, United Arab Emirates, Canada, Angola, Argentina, Austria, Azerbaijan, Pakistan, Peru, Chile, Kuwait, Mexico, Malaysia, Nigeria, Serbia, Singapore, Taiwan, Chile, Venezuela, Ecuador, Netherlands, Brazil, Vietnam, South Africa, Nigeria, Mexico, Turkey, Hungary, Algeria, Belarus, Belgium, Bhutan, Bolivia, Bulgaria, Croatia, Czech Republic, Estonia, Finland, Greece, Italy, Japan, Libya, Colombia, Ghana, Iran, Denmark, Poland, Australia, Afghanistan, Bahrain, Costa Rica, Egypt, Iraq, Jordan, South Korea, Kazakhstan, Sri Lanka, Lithuania, Norway, Oman, Philippines, Poland, Qatar, Spain, France, United Kingdom, Indonesia, Israel, Iran, Russia, Romania, Thailand, Trinidad & Tobago,Tunisia, Ukraine, Yemen, Hong Kong, Gabon, China, Portugal, Switzerland, New Zealand, Sweden, Slovakia, Kenya, Lebanon, Morocco, Mongolia