B3 Alloy Welded Buttweld Fittings, ANSI B16.9 B3 Hastelloy Concentric Reducer, Hastelloy WP B3 Stub End, UNS N010675 Alloy B3 Elbow Fittings, WPB3 Hastelloy Alloy End Pipe Cap Suppliers in Mumbai,India.

Hastelloy B3 Tee, MSS SP-43 Hastelloy Alloy B3 Buttweld Pipe Tee, Werkstoff Nr. 2.4600 B3 Alloy Pipe Fittings, Hastelloy B3 Butt weld Pipe Fitting, B3 Alloy Eccentric Reducer, N010675 Hastelloy Stub Ends Manufacturer in Mumbai,India.
We are Manufacturer, Supplier & Exporter of Hastelloy B3 Pipe Fittings to the clients. These Hastelloy B3 Pipe Fittings resists the formation of grain boundary precipitates in the weld-heat affected zone making it suitable for use in the as-welded condition. The technical objective of the design of Hastelloy B3 Pipe Fittings was even greater versatility, as compared with the traditional Ni-Cr-Mo alloys. Hastelloy B3 Seamless Fitting and Alloy B3 Welded Fitting grades of hastelloy b3 pipe fitting exhibit good machinability and have excellent weld-ability characteristics with or without the addition of filler metals. These B3 Alloy Fitting mostly used industries like Chemical Industry, Automobile Industry, Pharmaceutical, Construction, etc.
These Hastelloy B3 Elbow is used in aircraft, furnace and chemical process components, honeycombs and gas turbine combustion section components. Our Hastelloy B3 Tee Pipe Fittings exhibits extremely high resistance to pure hydrochloric, hydrobromic, and sulfuric acids. Meanwhile, these Hastelloy B3 Reducer are also being offered in customized sizes and shapes to our customers. he qualities that it is having are withstanding heavy loads, rugged construction, high tensile strength, high durability, high flexibility, anti-corrosive, longevity, and corrosion resistance. Also, it has greater performance ability, stress corrosion cracking resistance, pitting resistance, oxidation resistance and crevice corrosion resistance ability.
Specification
| | |
| --- | --- |
| Grade | Hastelloy Alloy B3 / UNS N10675 |
| Standard | ASTM B366, ASME SB366 |
| Dimensions | ASME B16.28, ASME/ANSI B16.9, MSS-SP-43 |
| Hastelloy B3 Seamless Fittings | 1/2" NB - 10" NB |
| Hastelloy B3 Welded Fittings | 1/2" NB - 48" NB |
| Form | 90 Elbow, 45 Elbow, Long Radius Elbow, Short Radius Elbow, Concentric Reducer, Eccentric Reducer, Equal Tee, Unequal Tee, Lateral Tee, Cross, Bends 1.5d, 3d, 5d, 10d, U bend, 180 Deg Bend, Short Stub End, Long stub end, End Cap, Dish Cap |
| Schedule | SCH 5 To SCH XXS |
| Wall Thickness | from 2 to 40 mm |
| Type | Seamless / Welded / Fabricated |
Grade Specification
| | | |
| --- | --- | --- |
| STANDARD | UNS | WERKSTOFF NR. |
| Hastelloy B3 | N010675 | 2.4600 |
Chemical Composition
Hastelloy B3
Ni
C
Mo
Mn
Si
Fe
Cu
Ti
Co
Cr
65.0 min
0.01 max
28.5
3.0 max
0.10 max
1.5
0.20 max
0.2 max
3.0 max
1.5
Other Types of Hastelloy B3 Pipe Fittings
Hastelloy B3 Equal Cross
Alloy B3 Buttweld Pipe Fitting
Hastelloy N010675 Pipe Tee
B3 Alloy Pipe Bend
Hastelloy B3 U Bend
Alloy B3 Butt weld Fittings B3
Hastelloy Butt weld Pipe Fittings
Alloy B3 Reducing Tee
Hastelloy Alloy B3 90 Deg bend
WNR. 2.4600 Hastelloy B3 Equal Tee
Hastelloy B3 Lateral Tee
Alloy B3 Unequal Tee
Hastelloy N010675 Stub End
Alloy B3 45Deg Elbow
Hastelloy Alloy B3 Pipe Cap
Alloy B3 Stub End
Hastelloy Buttweld Fitting
B3 Hastelloy Pipe End Cap
Alloy B3 Dish Cap
B3 Alloy Seamless Fitting
UNS N010675 Alloy B3 Pipe Bends
Hastelloy B3 Welded Fitting
Alloy B3 Short Radius Elbow
Hastelloy B3 Concentric Reducer B3
N010675 Hastelloy Short Stub end
Hastelloy B3 Cross
B3 Alloy Long Radius Elbow
Hastelloy B3 Pipe Fitting
Alloy WNR. 2.4600 Eccentric Reducer
N010675 Alloy B3 90Deg Elbow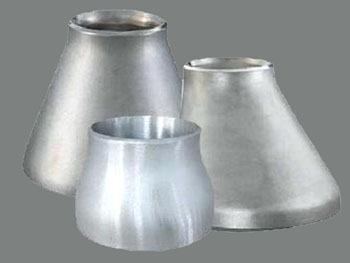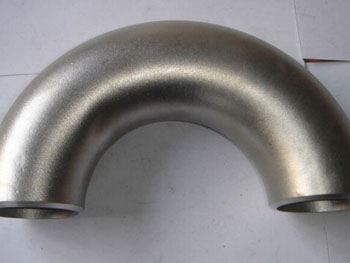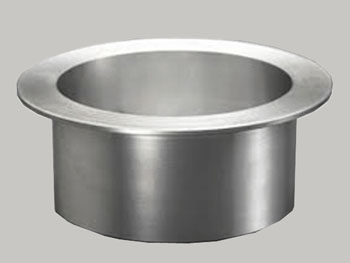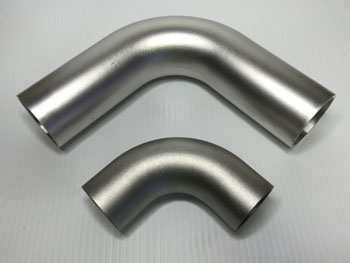 Hastelloy B3 Long Reducer Elbow
Cities We

Deliver to

Victor Steels Corporation manufactures and exports to multiple cities such as Mumbai, Thane, Navi Mumbai, Pune, Pimpri-Chinchwad, Vadodara, Kolkata, Gurgaon, Ahmedabad, Seoul, Hyderabad, Singapore, Abu Dhabi, Tehran, Calgary, Noida, Riyadh, London, Coimbatore, Jakarta, Istanbul, Bangkok, Kuwait City, Sharjah, Muscat, Edmonton, Busan, Mexico City, Doha, New Delhi, Bengaluru, Chennai, Surat, Bhopal, Ulsan, Faridabad, Houston, Dubai, Jeddah, Aberdeen, Cairo, Geoje-si, Perth, Santiago, Chandigarh, Indore, Kuala Lumpur, Rio de Janeiro, Dammam, Melbourne, Madrid, La Victoria, Bogota, Lahore, Los Angeles, Algiers, Chiyoda, Ankara, Ho Chi Minh City, Toronto, Hong Kong, Howrah, Sydney, Ahvaz, Karachi, Rajkot, Brisbane, Petaling Jaya, Ernakulam, Secunderabad, Gimhae-si, Al Jubail, Port-of-Spain, Thiruvananthapuram, Milan, Atyrau, Lagos, Hanoi, New York, Caracas, Vung Tau, Al Khobar, Manama, Montreal, Granada, Courbevoie, Visakhapatnam, Ludhiana, Moscow, Dallas, Haryana, Colombo
Countries We

Export to

Victor Steels Corporation manufactures and exports to various countries such as Saudi Arabia, Bangladesh, United States, United Arab Emirates, Canada, Angola, Argentina, Austria, Azerbaijan, Pakistan, Peru, Chile, Kuwait, Mexico, Malaysia, Nigeria, Serbia, Singapore, Taiwan, Chile, Venezuela, Ecuador, Netherlands, Brazil, Vietnam, South Africa, Nigeria, Mexico, Turkey, Hungary, Algeria, Belarus, Belgium, Bhutan, Bolivia, Bulgaria, Croatia, Czech Republic, Estonia, Finland, Greece, Italy, Japan, Libya, Colombia, Ghana, Iran, Denmark, Poland, Australia, Afghanistan, Bahrain, Costa Rica, Egypt, Iraq, Jordan, South Korea, Kazakhstan, Sri Lanka, Lithuania, Norway, Oman, Philippines, Poland, Qatar, Spain, France, United Kingdom, Indonesia, Israel, Iran, Russia, Romania, Thailand, Trinidad & Tobago,Tunisia, Ukraine, Yemen, Hong Kong, Gabon, China, Portugal, Switzerland, New Zealand, Sweden, Slovakia, Kenya, Lebanon, Morocco, Mongolia