Hastelloy B3 Slip On Flanges, Hastelloy UNS N010675 Socket Weld Flanges, Hastelloy B3 Slip On Flanges, Hastelloy B3 Nippo Flanges, Hastelloy DIN 2.4600 Socket Weld Flanges Suppliers in India.

ANSI B16.5 Alloy B3 Orifice Flange, Alloy B3 RTJ Flange, Hastelloy B3 Spectacle Blind Flanges, ANSI B16.5 Alloy B3 Orifice Flange, Alloy B3 SORF Flange, Hastelloy B3 Pipe Flanges Manufacturer in India.
We are Manufacturer, Supplier & Exporter of Hastelloy B-3 Flange that are vastly used as a piece of oil refineries, excrements plants, petrochemicals plants, sugar industrial facilities, substance plants and pharmaceutical business wanders. Attributable to the extreme improvement, longer organization life and utilization resistance, the proffered course of action is extraordinarily acclaimed. These Hastelloy B3 Slip On Raised Flanges are used in many different applications and are capable of performing in all kinds of extreme environments. Like other nickel alloys (in the mill annealed condition), Hastelloy B3 Blind Raised Flanges is ductile, can be formed and welded, and resists stress corrosion cracking in chloride-bearing solutions.
These Hastelloy B3 Spectacle Blind Flanges has outstanding resistance to hydrochloric and sulfuric acids in the as-welded condition and excellent thermal stability. Hastelloy B3 flanges deliver the same excellent resistance to hydrochloric acid and other strongly reducing chemicals as other B-alloys (including B2) but with significantly enhanced thermal stability and improved ease of fabrication. In addition, B3 flanges provide great resistance to knife-line and heat–affected zone attack. These Alloy B3 Flange are used for transferring liquid and other fluids to several industries. These Hastelloy Alloy B3 Flanges are accurate and available in various sizes and shapes as per the specifications laid by the clients.
Specification
| | |
| --- | --- |
| Grade | Hastelloy Alloy B3 / UNS N10675 |
| Standard | ASTM B564, ASME SB564 |
| Dimensions | ANSI / ASME B16.5, B16.47 Series A & B, B.16.48, BS4504, BS10, DIN, EN-1092, MSS SP44 |
| Size | 1/2" - 48" (15NB - 1200NB) |
| Class / Pressure Rating | 150 Class, 300 Class, B3 Class, 900 Class, 1500 Class, 2500 Class, PN6, PN10, PN16, PN25, PN40, PN64, etc. |
| Form | Slip on Flanges (SORF), Threaded Flanges, Weld neck Flanges (WNRF), Blind Flanges, Socket weld Flanges, Lap Joint Flanges, Ring Type Joint Flanges, Spectacle Blind Flanges, Spacer Ring Flanges, Long weld Neck Flanges, Nipo Flange, Nipolet Flanges, Plate Flanges, Flat Flange, Orifice Flanges, Forged Flanges |
| Flange Face Type | Flat Face (FF), Raised Face (RF), Ring Type Joint(RTJ) |
Grade Specification
| | | |
| --- | --- | --- |
| STANDARD | WERKSTOFF NR. | UNS |
| Hastelloy B3 | 2.4600 | N010675 |
Chemical Composition
| | | | | | | | | | | |
| --- | --- | --- | --- | --- | --- | --- | --- | --- | --- | --- |
| Grade | Ni | Mo | Cr | Fe | W | Mn | C | Al | Ti | Si |
| Hastelloy B3 | 65.0 min | 28.5 | 1.5 | 1.5 | 3.0 max | 3.0 max | 0.01 max | 0.50 max | 0.2 max | 10 max |
Mechanical Properties
| | | | | |
| --- | --- | --- | --- | --- |
| Density | Melting Point | Tensile Strength | Yield Strength (0.2%Offset) | Elongation |
| 9.2 g/cm3 | 1370 °C (2550 °F) | Psi – 1,15,000 , MPa –760 | Psi – 52,000 , MPa – 350 | 40% |
Other Types of Hastelloy B3 Flanges
B3 Hastelloy Slip On Plate Flanges(SORF)
UNS N10675 Blind Flanges(BLRF)
Hastelloy B3 Orifice Flanges
ASME SB564 B3 Alloy weld Flanges
Hastelloy B3 Socket Weld Flanges Supplier
ASTM B564 Alloy B3 Threaded Flanges
Alloy B3 Long weld Neck Flanges
B3 Hastelloy Forged Flange
Alloy B3 Raised Face Weld Neck Flanges(WNRF)
ASTM B564 Hastelloy B3 Threaded Flanges
DIN 2.4600 Long weld Neck Flanges
B3 Alloy Ring Type Joint Flange(RTJ)
Alloy B3 Nippo Flanges Manufacturer
B3 Hastelloy Reducing Flanges
Alloy B3 Forged Flanges
DIN 2.4600 SORF Flanges
Hastelloy B3 Spacer
UNS N10675 WNRF & BLRF Flanges Exporter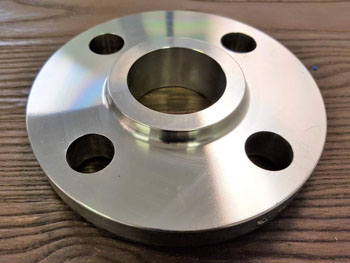 Hastelloy Slip on B3 Flanges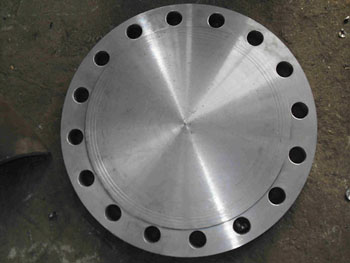 Hastelloy B3 Blind Flanges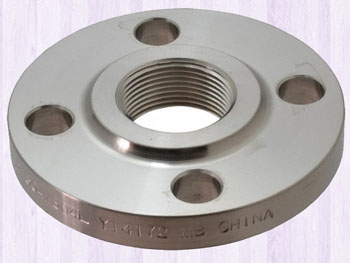 Hastelloy B3 Threaded Flanges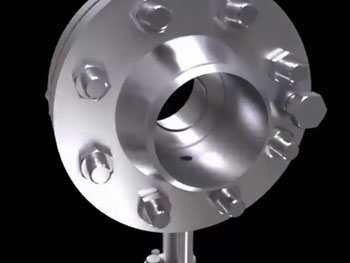 Hastelloy B3 Orifice Flanges
Cities We

Deliver to

Victor Steels Corporation manufactures and exports to multiple cities such as Mumbai, Thane, Navi Mumbai, Pune, Pimpri-Chinchwad, Vadodara, Kolkata, Gurgaon, Ahmedabad, Seoul, Hyderabad, Singapore, Abu Dhabi, Tehran, Calgary, Noida, Riyadh, London, Coimbatore, Jakarta, Istanbul, Bangkok, Kuwait City, Sharjah, Muscat, Edmonton, Busan, Mexico City, Doha, New Delhi, Bengaluru, Chennai, Surat, Bhopal, Ulsan, Faridabad, Houston, Dubai, Jeddah, Aberdeen, Cairo, Geoje-si, Perth, Santiago, Chandigarh, Indore, Kuala Lumpur, Rio de Janeiro, Dammam, Melbourne, Madrid, La Victoria, Bogota, Lahore, Los Angeles, Algiers, Chiyoda, Ankara, Ho Chi Minh City, Toronto, Hong Kong, Howrah, Sydney, Ahvaz, Karachi, Rajkot, Brisbane, Petaling Jaya, Ernakulam, Secunderabad, Gimhae-si, Al Jubail, Port-of-Spain, Thiruvananthapuram, Milan, Atyrau, Lagos, Hanoi, New York, Caracas, Vung Tau, Al Khobar, Manama, Montreal, Granada, Courbevoie, Visakhapatnam, Ludhiana, Moscow, Dallas, Haryana, Colombo
Countries We

Export to

Victor Steels Corporation manufactures and exports to various countries such as Saudi Arabia, Bangladesh, United States, United Arab Emirates, Canada, Angola, Argentina, Austria, Azerbaijan, Pakistan, Peru, Chile, Kuwait, Mexico, Malaysia, Nigeria, Serbia, Singapore, Taiwan, Chile, Venezuela, Ecuador, Netherlands, Brazil, Vietnam, South Africa, Nigeria, Mexico, Turkey, Hungary, Algeria, Belarus, Belgium, Bhutan, Bolivia, Bulgaria, Croatia, Czech Republic, Estonia, Finland, Greece, Italy, Japan, Libya, Colombia, Ghana, Iran, Denmark, Poland, Australia, Afghanistan, Bahrain, Costa Rica, Egypt, Iraq, Jordan, South Korea, Kazakhstan, Sri Lanka, Lithuania, Norway, Oman, Philippines, Poland, Qatar, Spain, France, United Kingdom, Indonesia, Israel, Iran, Russia, Romania, Thailand, Trinidad & Tobago,Tunisia, Ukraine, Yemen, Hong Kong, Gabon, China, Portugal, Switzerland, New Zealand, Sweden, Slovakia, Kenya, Lebanon, Morocco, Mongolia