Copper Nickel UNS C71500 Pipe Flanges, Cupro Nickel 70/30 Slip On Flanges, ASTM A151 Cu-Ni 70/30 Threaded Flanges, Cupro Nickel Werkstoff No 2.0882 Socket Weld Flanges Manufacturer in Mumbai,India.

ANSI B16.5 Cupro Nickel 70/30 Orifice Flange, Cupro Nickel 70/30 RTJ Flange, 70/30 Cu-Ni WNRF Flanges Exporter, Cu-Ni 70/30 Blind Flanges, Cupro Nickel 70/30 Weld Neck Flange Suppliers in India.
We are Manufacturer, Supplier & Exporter of Cu-Ni 70 / 30 (C71500) Flanges that are actually manufactured from High Quality of Standard Raw Materials and are designed as per with national and international standards. The addition of nickel to copper improves strength and corrosion resistance in Copper-Nickel 70 / 30 Flanges while allowing the alloy to remain ductile. Other elements can be added to these Cu-Ni 70 / 30 Flanges for to increase strength, corrosion resistance, hardening, weldability and castability. Copper Nickel C71500, as well-known as 70/30 Copper Nickel, providesgood corrosion resistance, particularly in marine saltwater atmospheres. They as well have significantembellishments of Manganese and Iron which are essential to preserveexcellent corrosion resistance.
These are accessible to our valuable customers in different range of diameters, wall thicknesses and sizes at quite affordable rates. It is made up of 30 percent of nickel content in its composition. The essential accompaniments of manganese and iron in Cupro Nickel 70 / 30 Flanges make it more resistant to a certain extent to erosion and corrosion and by means of somewhat better-quality potency level than Cupro Nickel 90 / 10 Flanges, making it appropriate for more challenging applications. UNS C71500 Copper Nickel 70:30 Flanges that are the result of hard work and innovation; we own and offer you a broad portfolio of CuproNickel flanges that is simply the best in class and grade.
Specification
| | |
| --- | --- |
| Grade | Copper Nickel 70-30 / UNS C71500 Werkstoff Nr. 2.0882 |
| Standard | ASTM B61, B62, B151, B152 ASME SB61, SB62, SB151, SB152 |
| Dimensions | ANSI / ASME B16.5, B16.47 Series A & B, B.16.48, BS4504, BS10, DIN, EN-1092, MSS SP44 |
| Size | 1/2" - 36" |
| Class / Pressure Rating | 150 Class, 300 Class, 70-30 Class, 900 Class, 1500 Class, 2500 Class, PN6, PN10, PN16, PN25, PN40, PN64, etc. |
| Form | Slip on Flanges (SORF), Threaded Flanges, Weld neck Flanges (WNRF), Blind Flanges, Socket weld Flanges, Lap Joint Flanges, Ring Type Joint Flanges, Spectacle Blind Flanges, Spacer Ring Flanges, Long weld Neck Flanges, Nipo Flange, Nipolet Flanges, Plate Flanges, Flat Flange, Orifice Flanges, Forged Flanges |
| Flange Face Type | Flat Face (FF), Raised Face (RF), Ring Type Joint(RTJ) |
Grade Specification
| | | |
| --- | --- | --- |
| STANDARD | WERKSTOFF NR. | UNS |
| Cupro Nickel 70/30 | 2.0882 | C71500 |
Chemical Composition
| | | | | | | |
| --- | --- | --- | --- | --- | --- | --- |
| Grade | Cu | Mn | Pb | Ni | Fe | Zn |
| Cupro Nickel 70/30 | 65 min | 1.0 max | 0.05 max | 29-33 max | 0.4-1.0 max | 1 max |
Mechanical Properties
| | | | | |
| --- | --- | --- | --- | --- |
| Density | Melting Point | Tensile Strength | Yield Strength (0.2%Offset) | Elongation |
| 0.323 lb/in3 at 68 F | 2260 F | 50000 psi | 20000 psi | 30 % |
Other Types of Copper Nickel 70-30 Flanges Flanges
Cu-Ni 70 / 30 Blind Flanges
UNS C71500 Pipe Flanges
ASTM B564 Cu-Ni 70 / 30 BLRF Flanges
Cu - Ni C71500 Weld Neck Flanges
ASME SB 564 70/30 RTJ Flanges Stockiest
ASTM B564 Cu-Ni 70/30 Lap Joint Flanges
Cu-Ni 70 / 30 Screwed Flanges Dealers
B564 Cu- Ni 70/30 SORF Flanges
C71500 Copper Nickel Orifice Flanges Exporter
ASTM B564 Copper Nickel 70 / 30 DIN Flanges
WERKSTOFF NR 2.0882 Long Weld Neck Flanges
Cu - Ni C71500 Plate Flanges Stockholder
C71500 WNRF Flanges Suppliers
AISI Copper Nickel Cu-Ni 70/30 Flanges
Copper Nickel 70 / 30 Threaded Flanges
ASME SB564 Cu- Ni 70 / 30 Flanges
Copper Nickel C71500 SWRF Flanges
C71500 Cupro Nickel Reducing Flanges
Copper Nickel 70 / 30 Socket weld Flanges
ASTM B564 Cu-Ni 70/30 (C71500) Loose Flanges
ASTM B564 Copper Nickel 70/30 Slip On Flanges
B564 Copper Nickel 70 / 30 Spectacle Blinds Flanges Suppliers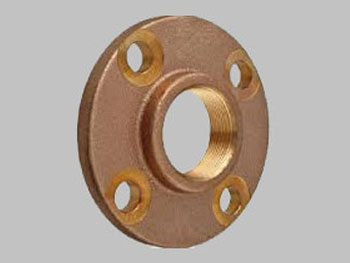 Cu-Ni 70-30 Flanges Slip on Flanges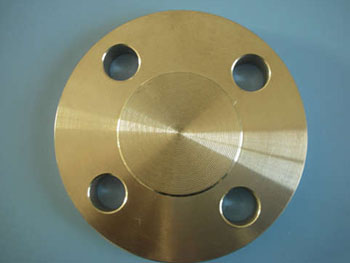 Cu-Ni 70-30 Flanges Blind Flanges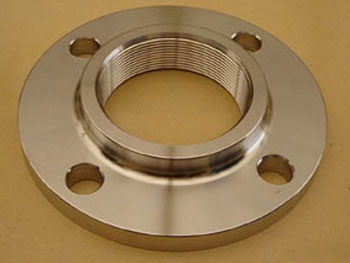 Cu-Ni 70-30 Flanges Threaded Flanges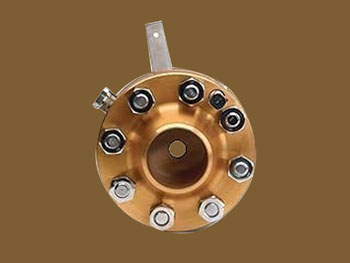 Cu-Ni 70-30 Flanges Orifice Flanges
Cities We

Deliver to

Victor Steels Corporation manufactures and exports to multiple cities such as Mumbai, Thane, Navi Mumbai, Pune, Pimpri-Chinchwad, Vadodara, Kolkata, Gurgaon, Ahmedabad, Seoul, Hyderabad, Singapore, Abu Dhabi, Tehran, Calgary, Noida, Riyadh, London, Coimbatore, Jakarta, Istanbul, Bangkok, Kuwait City, Sharjah, Muscat, Edmonton, Busan, Mexico City, Doha, New Delhi, Bengaluru, Chennai, Surat, Bhopal, Ulsan, Faridabad, Houston, Dubai, Jeddah, Aberdeen, Cairo, Geoje-si, Perth, Santiago, Chandigarh, Indore, Kuala Lumpur, Rio de Janeiro, Dammam, Melbourne, Madrid, La Victoria, Bogota, Lahore, Los Angeles, Algiers, Chiyoda, Ankara, Ho Chi Minh City, Toronto, Hong Kong, Howrah, Sydney, Ahvaz, Karachi, Rajkot, Brisbane, Petaling Jaya, Ernakulam, Secunderabad, Gimhae-si, Al Jubail, Port-of-Spain, Thiruvananthapuram, Milan, Atyrau, Lagos, Hanoi, New York, Caracas, Vung Tau, Al Khobar, Manama, Montreal, Granada, Courbevoie, Visakhapatnam, Ludhiana, Moscow, Dallas, Haryana, Colombo
Countries We

Export to

Victor Steels Corporation manufactures and exports to various countries such as Saudi Arabia, Bangladesh, United States, United Arab Emirates, Canada, Angola, Argentina, Austria, Azerbaijan, Pakistan, Peru, Chile, Kuwait, Mexico, Malaysia, Nigeria, Serbia, Singapore, Taiwan, Chile, Venezuela, Ecuador, Netherlands, Brazil, Vietnam, South Africa, Nigeria, Mexico, Turkey, Hungary, Algeria, Belarus, Belgium, Bhutan, Bolivia, Bulgaria, Croatia, Czech Republic, Estonia, Finland, Greece, Italy, Japan, Libya, Colombia, Ghana, Iran, Denmark, Poland, Australia, Afghanistan, Bahrain, Costa Rica, Egypt, Iraq, Jordan, South Korea, Kazakhstan, Sri Lanka, Lithuania, Norway, Oman, Philippines, Poland, Qatar, Spain, France, United Kingdom, Indonesia, Israel, Iran, Russia, Romania, Thailand, Trinidad & Tobago,Tunisia, Ukraine, Yemen, Hong Kong, Gabon, China, Portugal, Switzerland, New Zealand, Sweden, Slovakia, Kenya, Lebanon, Morocco, Mongolia