Carbon Steel ASTM A350 Flanges, CS Low Temperature (LF2) Flanges, CS ASTM A350 Nippo Flanges, CS Low Temperature A350 Weld neck Flanges (WNRF), CS ASME SA350 Blind Flanges, CS ASTM A350 Orifice Flanges Manufacturer in Mumbai,India.

LTCS ASTM A350 Threaded Flanges, CS ASTM S350 Lf2 Spacer Ring Flanges, ASTM A350 Spectacle Blind Flanges, CS ASTM A350 Socket weld Flanges, CS ASTM A350 Ring Type Joint Flanges Suppliers in India.
We are Manufacturer, Supplier & Exporter of LTCS A350 LF2 Flangesthat made from Low-Temperature Carbon Steel compliant to ASTM A350 specifications, adept to work at low-temperature services. Our LTCS A350 LF2 Orifice Flanges have a yield strength of 36ksi and are normalised to gain a good grain structure; they connect equipment with nozzles effectively and are used in intensive applications industries like light and heavy chemical manufacturing factories. ASTM A350 LF2 Flanges is a method of connecting pipes, valves, pumps and other equipment to form a piping system. It also provides easy access for cleaning, inspection or modification. Flanges are usually welded or screwed. Flanged joints are made by bolting together two flanges with a gasket between them to provide a seal.
We can offer ASTM A350 LF2 low temperature carbon steel flanges in various finished including hot dip galvanised finish, blackodised finish, shot blasted, black oil paint and rust free oil finish. ASTM A350 LF2 grade carbon steel flanges are a way of joining pipes, valves and pumps to form a piping system and are usually welded or screwed. We are producing ASME B16.5 150#, 300#, 600#, 900#, 1500#, 2500# | BS EN1092-1 PN 10/16/25/40 | BS 10 Table D, E. in a complete range of pressure ratings and sizes. We can also produce large dia fabricated ASTM A350 LF2 Carbon Steel Flanges, Orifice Weld Neck Carbon Steel Flanges, Drip Rings, Spectacle Blinds Carbon Steel Flanges and Special Flanges to customer specific requirements. Even when the ductility is adequate, higher forces in ASME SA 105 Carbon Steel Threaded Flanges are required to form the material, for example in tube bending. The heat treatment in ASTM A350 LF2 Carbon Steel Socket Weld Flanges should be followed by subsequent rapid cooling in water or air, where this treatment applies for both solution annealing and stress relieving.
Specification
| | |
| --- | --- |
| Grade | ASTM A350 | ASME SA350 |
| Standard | - |
| Dimensions | ANSI / ASME B16.5, B16.47 Series A & B, B.16.48, BS4504, BS10, DIN, EN-1092, MSS SP44 |
| Size | 1/2" - 48" (15NB to 1200NB) |
| Class / Pressure Rating | 150 Class, 300 Class, 718 Class, 900 Class, 1500 Class, 2500 Class, PN6, PN10, PN16, PN25, PN40, PN64, etc. |
| Form | Slip on Flanges (SORF), Threaded Flanges, Weld neck Flanges (WNRF), Blind Flanges, Socket weld Flanges, Lap Joint Flanges, Ring Type Joint Flanges, Spectacle Blind Flanges, Spacer Ring Flanges, Long weld Neck Flanges, Nipo Flange, Nipolet Flanges, Plate Flanges, Flat Flange, Orifice Flanges, Forged Flanges |
| Flange Face Type | Flat Face (FF), Raised Face (RF), Ring Type Joint(RTJ) |
Other Types of Carbon Steel A350 Flanges
Carbon Steel ASTM A350 Flanges
LTCS A350 Pipe Flanges
ASME SA350 Carbon Steel Slip on Flanges
LF2 A350 Carbon Steel Blind Flanges
ASTM A350 Forged Flanges
CS ASTM A350 Ring Type Joint Flanges
ASME SA350 Spacer Ring Flanges
CS ASTM A350 Flat Flange
CS ASME SA350 Lap Joint Flanges
ASTM A350 Spectacle Blind Flanges
CS ASTM A350 Long weld Neck Flanges
LTCS A350 Threaded Flanges
Lf2 ASTM A350 Orifice Flanges
ASTM A350 Lap Joint Flanges
CS ASTM A350 Socket Weld Flanges
ASTM A350 Plate Flanges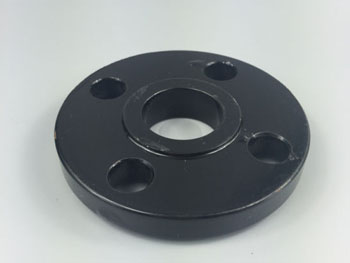 CS A350 Flanges Slip on Flanges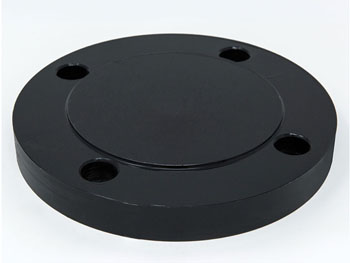 CS A350 Flanges Blind Flanges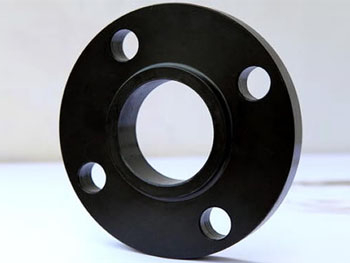 CS A350 Flanges Threaded Flanges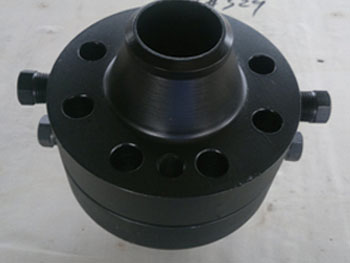 CS A350 Flanges Orifice Flanges
Cities We

Deliver to

Victor Steels Corporation manufactures and exports to multiple cities such as Mumbai, Thane, Navi Mumbai, Pune, Pimpri-Chinchwad, Vadodara, Kolkata, Gurgaon, Ahmedabad, Seoul, Hyderabad, Singapore, Abu Dhabi, Tehran, Calgary, Noida, Riyadh, London, Coimbatore, Jakarta, Istanbul, Bangkok, Kuwait City, Sharjah, Muscat, Edmonton, Busan, Mexico City, Doha, New Delhi, Bengaluru, Chennai, Surat, Bhopal, Ulsan, Faridabad, Houston, Dubai, Jeddah, Aberdeen, Cairo, Geoje-si, Perth, Santiago, Chandigarh, Indore, Kuala Lumpur, Rio de Janeiro, Dammam, Melbourne, Madrid, La Victoria, Bogota, Lahore, Los Angeles, Algiers, Chiyoda, Ankara, Ho Chi Minh City, Toronto, Hong Kong, Howrah, Sydney, Ahvaz, Karachi, Rajkot, Brisbane, Petaling Jaya, Ernakulam, Secunderabad, Gimhae-si, Al Jubail, Port-of-Spain, Thiruvananthapuram, Milan, Atyrau, Lagos, Hanoi, New York, Caracas, Vung Tau, Al Khobar, Manama, Montreal, Granada, Courbevoie, Visakhapatnam, Ludhiana, Moscow, Dallas, Haryana, Colombo
Countries We

Export to

Victor Steels Corporation manufactures and exports to various countries such as Saudi Arabia, Bangladesh, United States, United Arab Emirates, Canada, Angola, Argentina, Austria, Azerbaijan, Pakistan, Peru, Chile, Kuwait, Mexico, Malaysia, Nigeria, Serbia, Singapore, Taiwan, Chile, Venezuela, Ecuador, Netherlands, Brazil, Vietnam, South Africa, Nigeria, Mexico, Turkey, Hungary, Algeria, Belarus, Belgium, Bhutan, Bolivia, Bulgaria, Croatia, Czech Republic, Estonia, Finland, Greece, Italy, Japan, Libya, Colombia, Ghana, Iran, Denmark, Poland, Australia, Afghanistan, Bahrain, Costa Rica, Egypt, Iraq, Jordan, South Korea, Kazakhstan, Sri Lanka, Lithuania, Norway, Oman, Philippines, Poland, Qatar, Spain, France, United Kingdom, Indonesia, Israel, Iran, Russia, Romania, Thailand, Trinidad & Tobago,Tunisia, Ukraine, Yemen, Hong Kong, Gabon, China, Portugal, Switzerland, New Zealand, Sweden, Slovakia, Kenya, Lebanon, Morocco, Mongolia