Stainless Steel 316TI Threaded Fitting, Stainless Steel 316TI Hexagonal Plug, ASTM A182 Stainless Steel 316 Threaded Elbow, SS 316L Hex Plug, SS UNS S31635 Threaded Bushing, SS 316TI Screwed Fittings Manufacturer in India.

SS 316TI Threaded Fittings, Stainless Steel 316L Threaded Forged Fittings, SS 316TI Threaded Pipe Elbow, SS WERKSTOFF NR. 1.4401 Threaded Cross, SS 316TI Hex Plug, 316TI Stainless Steel Forged Threaded 90deg. Elbow Suppliers in India.
We are Manufacturer, Supplier & Exporter of Stainless Steel 316 / 316L / 316Ti Threaded Forged Fittings that are being designed as per the national and international standard quality of raw materials and thus making sure of their durability and high quality. Forging in SS 316 Threaded Fittings (WNR 1.4401) and SS 316L Threaded Pipe Fittings (WNR 1.4432) can produce a piece that is stronger than an equivalent cast or machined part. It is an ISO certified company that uses high quality raw material which is utilised along with advanced technology and equipment to produce these Fittings. Stainless Steel 316L is an extra-low carbon version of the grade 316. It minimizes harmful carbide precipitation due to welding. It is tested well on various quality parameters.
Stainless Steel 316L Threaded Pipe Elbows are durable and are highly resistant to corrosion. This can reduce lifetime painting and cleaning expenditures of Stainless Steel 316 Threaded Forged Cross that may be needed as compared to alternative materials. Furthermore, Stainless Steel 316L Threaded Forged Cap usage contributes to LEED's certification, which helps increase the value of a project. Finally, at the end of life for a project, Stainless Steel 316 Threaded Forged Fittings has high scrap value. Our 316 Stainless Steel Threaded Fittings is often used in Chemical processing and equipment, Laboratory benches and equipment, etc. These Stainless Steel 316L Threaded Forged Fittings has subject to pitting and crevice corrosion in warm chloride environments, and to stress corrosion cracking above about 60 Degree C.
Specification
| | |
| --- | --- |
| Grade | SS 316 / 316L | UNS S31600 / S31603, SS 316Ti | Stainless Steel 316Ti | UNS S31635 |
| Standard | ASTM A182 & ASME SA182 |
| Dimensions | ASME 16.11, MSS SP-79, 83, 95, 97, BS 3799 |
| Size | 1/8" NB to 4" NB (Socketweld & Screwed-Threaded) |
| Class | 2000 LBS, 3000 LBS, 6000 LBS, 9000 LBS |
| Form | Threaded 45 deg Elbow, Threaded 90 deg Elbow, Threaded Tee, Threaded Cross, Threaded Cap, Threaded Bend, Threaded Coupling, Threaded Union , Threaded Bushing, Plug, Hex Plus, Hexagonal Plus, Lateral Tee. |
| Type | Threaded Forged Fittings |
Grade Specification
| | | | | | | | |
| --- | --- | --- | --- | --- | --- | --- | --- |
| STANDARD | WERKSTOFF NR. | UNS | JIS | BS | GOST | AFNOR | EN |
| SS 316 | 1.4401 / 1.4436 | S31600 | SUS 316 | 316S31 / 316S33 | – | Z7CND17‐11‐02 | X5CrNiMo17-12-2 / X3CrNiMo17-13-3 |
| SS 316L | 1.4404 / 1.4435 | S31603 | SUS 316L | 316S11 / 316S13 | 03Ch17N14M3 / 03Ch17N14M2 | Z3CND17‐11‐02 / Z3CND18‐14‐03 | X2CrNiMo17-12-2 / X2CrNiMo18-14-3 |
| SS 316TI | 1.4571 | S31635 | SUS 316Ti | 320S31 | 08Ch17N13M2T | Z6CNDT17‐123 | X6CrNiMoTi17-12-2 |
Chemical Composition
| | | | | | | | | | |
| --- | --- | --- | --- | --- | --- | --- | --- | --- | --- |
| Grade | C | Mn | Si | P | S | Cr | Mo | Ni | Fe |
| SS 316 | 0.08 max | 2 max | 1.00 max | 0.045 max | 0.030 max | 16 – 18 | 2.0 – 3.0 | 11 – 14 | 67.845 min |
| SS 316L | 0.035 max | 2 max | 1.00 max | 0.045 max | 0.030 max | 16 – 18 | 2.0 – 3.0 | 10 – 14 | 68.89 min |
| SS 316TI | 0.08 max | 2 max | 0.75 max | 0.045 max | 0.030 max | 16.00 – 18.00 | 2.00 – 3.00 | 10.00 – 14.00 | 68.395 min |
Mechanical Properties
| | | | | |
| --- | --- | --- | --- | --- |
| Density | Melting Point | Tensile Strength | Yield Strength (0.2%Offset) | Elongation |
| 8.0 g/cm3 | 1400 °C (2550 °F) | Psi – 75000 , MPa – 515 | Psi – 30000 , MPa – 205 | 35 % |
Other Types of Stainless Steel 316 / 316L / 316TI Threaded Forged Fittings
SS 316/316L Threaded Forged Fittings
UNS S31603 Steel Threaded Cross
SS 316/316L Threaded Union
WNR. 1.4101/1.4436 Threaded Bend
SS 316/316L Hexagonal Plus
Stainless Steel 316/316L Threaded Bushing
SS 316/316L Threaded 90 deg Elbow
Stainless Steel 316Ti Threaded Hex Plug
SS 316Ti Threaded Union
ASME SA182 316Ti Threaded Cross
SS 316Ti Hexagonal Plug
WNR. 1.4571 Threaded Tees
SS 316/316L Threaded Tee
ASME 16.11 316Ti Forged Threaded Plug
WNR. 1.4404/1.4435 Threaded Plug
SS 316/316L Hex Plus
WNR. 1.4404/1.4435 Threaded Lateral Tee
SS 316/316L Threaded 45 deg Elbow
WNR. 1.4571 Threaded Forged Fittings
SS 316Ti Forged Fittings
UNS S31635 Threaded Lateral Tee
SS 316Ti 45 Deg Forged Threaded Elbow
ASME 16.11 316Ti Threaded Cap
SS 316Ti 45 Deg Threaded Elbow
MSS SP-79 316Ti Threaded Coupling
SS 316Ti Threaded Bushing
WNR. 1.4571 Stainless Steel Threaded Cross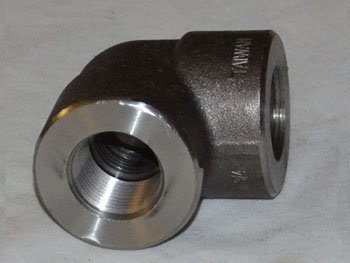 SS 316 / 316L / 316TI Threaded Elbow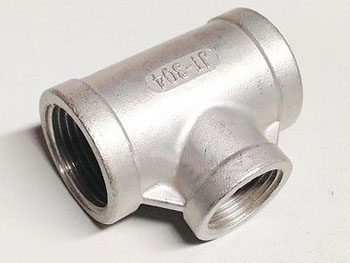 SS 316 / 316L / 316TI Threaded Tee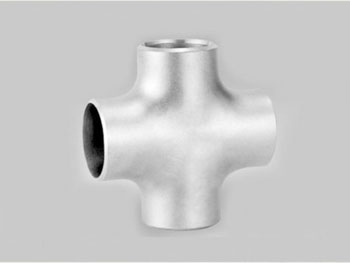 SS 316 / 316L / 316TI Threaded Cross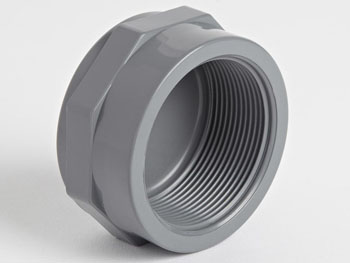 SS 316 / 316L / 316TI Threaded Cap
Cities We

Deliver to

Victor Steels Corporation manufactures and exports to multiple cities such as Mumbai, Thane, Navi Mumbai, Pune, Pimpri-Chinchwad, Vadodara, Kolkata, Gurgaon, Ahmedabad, Seoul, Hyderabad, Singapore, Abu Dhabi, Tehran, Calgary, Noida, Riyadh, London, Coimbatore, Jakarta, Istanbul, Bangkok, Kuwait City, Sharjah, Muscat, Edmonton, Busan, Mexico City, Doha, New Delhi, Bengaluru, Chennai, Surat, Bhopal, Ulsan, Faridabad, Houston, Dubai, Jeddah, Aberdeen, Cairo, Geoje-si, Perth, Santiago, Chandigarh, Indore, Kuala Lumpur, Rio de Janeiro, Dammam, Melbourne, Madrid, La Victoria, Bogota, Lahore, Los Angeles, Algiers, Chiyoda, Ankara, Ho Chi Minh City, Toronto, Hong Kong, Howrah, Sydney, Ahvaz, Karachi, Rajkot, Brisbane, Petaling Jaya, Ernakulam, Secunderabad, Gimhae-si, Al Jubail, Port-of-Spain, Thiruvananthapuram, Milan, Atyrau, Lagos, Hanoi, New York, Caracas, Vung Tau, Al Khobar, Manama, Montreal, Granada, Courbevoie, Visakhapatnam, Ludhiana, Moscow, Dallas, Haryana, Colombo
Countries We

Export to

Victor Steels Corporation manufactures and exports to various countries such as Saudi Arabia, Bangladesh, United States, United Arab Emirates, Canada, Angola, Argentina, Austria, Azerbaijan, Pakistan, Peru, Chile, Kuwait, Mexico, Malaysia, Nigeria, Serbia, Singapore, Taiwan, Chile, Venezuela, Ecuador, Netherlands, Brazil, Vietnam, South Africa, Nigeria, Mexico, Turkey, Hungary, Algeria, Belarus, Belgium, Bhutan, Bolivia, Bulgaria, Croatia, Czech Republic, Estonia, Finland, Greece, Italy, Japan, Libya, Colombia, Ghana, Iran, Denmark, Poland, Australia, Afghanistan, Bahrain, Costa Rica, Egypt, Iraq, Jordan, South Korea, Kazakhstan, Sri Lanka, Lithuania, Norway, Oman, Philippines, Poland, Qatar, Spain, France, United Kingdom, Indonesia, Israel, Iran, Russia, Romania, Thailand, Trinidad & Tobago,Tunisia, Ukraine, Yemen, Hong Kong, Gabon, China, Portugal, Switzerland, New Zealand, Sweden, Slovakia, Kenya, Lebanon, Morocco, Mongolia