Duplex Steel S31803 Threaded Forged Fittings, Duplex Steel ASTM A182 Threaded Union, Duplex S32205 Threaded Laterial Tee, UNS S32205 Threaded Bushing, UNS S32205 Threaded Hex Plus Suppliers in India.

Duplex Steel S32205 Threaded Forged Fittings, ASME SA182 Duplex S31803 / S32205 Threaded Union, UNS S31803/S32205 90 deg. degree Threaded Elbow, Duplex UNS S31803 Forged Threaded Cap Manufacturer in Mumbai,India.
We are Manufacturer, Supplier & Exporter of Duplex Steel UNS S32205 / S31803 Threaded Forged Fittings, which typically have 50 – 60% austenite that has formed in a ferritic matrix. The first requirement of Forged Threaded Fittings was that nitrogen should be in the 0.14-0.20% ranges to increase its remunerations in advanced corrosion resistance, higher strength, better metallurgical stability, and greater properties post welding. Forged Threaded Fittings combines excellent resistance to pitting, crevice corrosion, and chloride stress corrosion with high strength. We make sure all our products are sufficiently fit to provide maximum usability. We have delivered these Duplex Steel UNS S31803/ S32205 Threaded Forged Union in a variety of industries that include Oil & Gas Exploration, Pulp & Paper Digesters, and Chlorine processing.
Duplex Steel S31803 Forged Threaded Cross is often used in Marine Industry and Shipbuilding: such as in Propellers and Shafts, Rudders, Shaft Seals, Pumps, Bolts and Fasteners, Valves, Instrumentation, Oil and Chemical Tankers. Meanwhile, these Duplex Steel S32205 Forged Threaded Cap are also being offered in different sizes and shapes to our customers. This Duplex Steel UNS S32205 Threaded Hex Plus and Duplex UNS S31803 Threaded Hexagonal Plus Forged Fittings is also checked strictly by quality analysts to ensure that defect free and best quality products to our honored clients. Duplex Steel S31803 Forged Threaded Fittings is as well used in Effluent scrubbing systems, Marine and other related high chloride environments. Duplex Steel S32205 Forged Fittings are in most cases, tougher than ferritic stainless steels. Often referred to as the work horse grade, Duplex Steel S32205 Forged Socket Weld Fittings is the most widely used grade in the duplex family of stainless steels.
Specification
| | |
| --- | --- |
| Grade | Duplex UNS S31803 / S32205 |
| Standard | ASTM A182 & ASME SA182 |
| Dimensions | ASME 16.11, MSS SP-79, 83, 95, 97, BS 3799 |
| Size | 1/8" NB to 4" NB (Socketweld & Screwed-Threaded) |
| Class | 2000 LBS, 3000 LBS, 6000 LBS, 9000 LBS |
| Form | Threaded 45 deg Elbow, Threaded 90 deg Elbow, Threaded Tee, Threaded Cross, Threaded Cap, Threaded Bend, Threaded Coupling, Threaded Union , Threaded Bushing, Plug, Hex Plus, Hexagonal Plus, Lateral Tee. |
| Type | Threaded Forged Fittings |
Grade Specification
| | | |
| --- | --- | --- |
| STANDARD | WERKSTOFF NR. | UNS |
| Duplex 2205 | 1.4462 | S31803 / S32205 |
Chemical Composition
| | | | | | | | | | | |
| --- | --- | --- | --- | --- | --- | --- | --- | --- | --- | --- |
| Grade | C | Mn | Si | P | S | Cr | Mo | Ni | N | Fe |
| S31803 | 0.030 max | 2.00 max | 1.00 max | 0.030 max | 0.020 max | 22.0 – 23.0 | 3.0 – 3.5 | 4.50 – 6.50 | 0.14 – 0.20 | 63.72 min |
| S32205 | 0.030 max | 2.00 max | 1.00 max | 0.030 max | 0.020 max | 21.0 – 23.0 | 2.50 – 3.50 | 4.50 – 6.50 | 0.8 – 0.20 | 63.54 min |
Mechanical Properties
| | | | | |
| --- | --- | --- | --- | --- |
| Grades | Density (g/cm 3) | Density (lb/in 3) | Melting Point (°C) | Melting Point (°F) |
| S31803 / S32205 | 7.805 | 0.285 | 1420 – 1465 | 2588 – 2669 |
Other Types of Duplex S31803 / S32205 Steel Threaded Forged Fittings
Duplex Steel 2205 Socket Weld Fittings
UNS S32205 Socket Weld 90 Deg Elbow
Duplex Steel Gr. F52 Forged Tee Dealer
UNS S32205 Threaded / Screwed Cross
ASME B16.11 Threaded Fittings
Duplex Steel Socket Weld 45 Degree Elbow
2205 Duplex Threaded Street Elbow
UNS S31803 Socket Weld Cross
Duplex Steel F60 Socket weld Unequal Tee
ASME SA182M Duplex Steel Swage Nipple
Duplex Steel F51 Threaded 90 Deg Elbow
ANSI 2205 Duplex Steel Screwed 45 Degree Elbow
Ferritic / Austenitic Duplex Steel Screwed Cap
UNS S31803 Socket Weld Half Coupling
Duplex Steel Threaded Half Coupling
DIN 1.4462 Full Coupling
Duplex Steel 2205 Coupling
ASME B16.11 Threaded Unequal Tee
Duplex Steel Threaded / Screwed Pipe Nipple
ANSI B16.11 Duplex Steel Socket Weld Union
Duplex Steel 2205 Threaded / Screwed Union
ASME SA182 Duplex Steel Square Plug
Duplex Steel F55 Reducing Tee
A182 Duplex Steel F57 Hex Nipples
Duplex Steel Socket Weld Cap
ASTM A182 Duplex Steel 2205 Screwed Hex Plug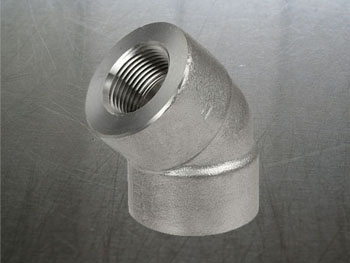 Duplex S31803 / S32205 Steel Threaded Elbow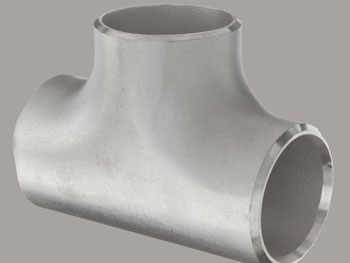 Duplex S31803 / S32205 Steel Threaded Tee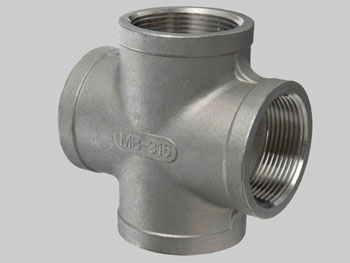 Duplex S31803 / S32205 Steel Threaded Cross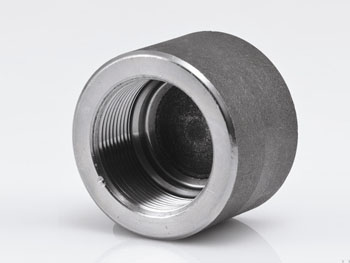 Duplex S31803 / S32205 Steel Threaded Cap
Cities We

Deliver to

Victor Steels Corporation manufactures and exports to multiple cities such as Mumbai, Thane, Navi Mumbai, Pune, Pimpri-Chinchwad, Vadodara, Kolkata, Gurgaon, Ahmedabad, Seoul, Hyderabad, Singapore, Abu Dhabi, Tehran, Calgary, Noida, Riyadh, London, Coimbatore, Jakarta, Istanbul, Bangkok, Kuwait City, Sharjah, Muscat, Edmonton, Busan, Mexico City, Doha, New Delhi, Bengaluru, Chennai, Surat, Bhopal, Ulsan, Faridabad, Houston, Dubai, Jeddah, Aberdeen, Cairo, Geoje-si, Perth, Santiago, Chandigarh, Indore, Kuala Lumpur, Rio de Janeiro, Dammam, Melbourne, Madrid, La Victoria, Bogota, Lahore, Los Angeles, Algiers, Chiyoda, Ankara, Ho Chi Minh City, Toronto, Hong Kong, Howrah, Sydney, Ahvaz, Karachi, Rajkot, Brisbane, Petaling Jaya, Ernakulam, Secunderabad, Gimhae-si, Al Jubail, Port-of-Spain, Thiruvananthapuram, Milan, Atyrau, Lagos, Hanoi, New York, Caracas, Vung Tau, Al Khobar, Manama, Montreal, Granada, Courbevoie, Visakhapatnam, Ludhiana, Moscow, Dallas, Haryana, Colombo
Countries We

Export to

Victor Steels Corporation manufactures and exports to various countries such as Saudi Arabia, Bangladesh, United States, United Arab Emirates, Canada, Angola, Argentina, Austria, Azerbaijan, Pakistan, Peru, Chile, Kuwait, Mexico, Malaysia, Nigeria, Serbia, Singapore, Taiwan, Chile, Venezuela, Ecuador, Netherlands, Brazil, Vietnam, South Africa, Nigeria, Mexico, Turkey, Hungary, Algeria, Belarus, Belgium, Bhutan, Bolivia, Bulgaria, Croatia, Czech Republic, Estonia, Finland, Greece, Italy, Japan, Libya, Colombia, Ghana, Iran, Denmark, Poland, Australia, Afghanistan, Bahrain, Costa Rica, Egypt, Iraq, Jordan, South Korea, Kazakhstan, Sri Lanka, Lithuania, Norway, Oman, Philippines, Poland, Qatar, Spain, France, United Kingdom, Indonesia, Israel, Iran, Russia, Romania, Thailand, Trinidad & Tobago,Tunisia, Ukraine, Yemen, Hong Kong, Gabon, China, Portugal, Switzerland, New Zealand, Sweden, Slovakia, Kenya, Lebanon, Morocco, Mongolia