Cu-Ni 90/10 Threaded Forged Fittings, 90/10 Cu-Ni Threaded Forged Cap, 90-10 Cupro Nickel Threaded Forged Fittings, 90-10 Cupro Nickel Threaded Couplings, UNS C70600 Threaded Lateral Tee Manufacturer in India.

ASME SB467 Cu-Ni90/10 Threaded Forged Tee, Cu-Ni C70600 Forged Coupling, Cu-Ni 90-10 threaded Cross, Copper Nickel 90-10 Threaded 45 Deg Elbow, ASTM B467 Copper Nickel 90/10 Threaded Forged Elbow Suppliers in India.
We are Manufacturer, Supplier & Exporter of Cu Ni 90/10 Threaded Fittings. We are well-known to be one of the best manufacturers of UNS C70600 Threaded Fittings in India. By the use of finest grade of raw materials accompanied with the top-notch technology, we have earned a lot of reverence by our clients because of the dimensional precision, high-pressure thickness, consumption resistance and quality of our copper items. The offered 90/10 Copper Nickel Threaded Forged Fittings is inspected on quality procurement for make certain its faultlessness. Likewise, we prepare this Copper Nickel Forged Fittings with the utilization of cutting edge devices and machines remembering the business sector common standards. Curpo Nickel Threaded Fittings (Cu-Ni Fittings) otherwise called Copper Nickel C70600 (90/10) Threaded Fittings.
These items are known for their components like corrosion resistance, dimensional precision and toughness. Our ASTM B122 Copper Nickel 90:10 Threaded forged fittings are resistant to bio fouling in sea water and brackish and brine waters, with excellent weldability and formability allowing for maximum utility under a wide range of temperature services. We offer Cupro Nickel 90/10 Threaded Crosses to desalination plants, marine industry, offshore industry and to chemical processing industry. Copper Nickel 90 / 10 Forged Threaded Fittings are used as sea water condenser systems and desalination plants owing to good resistance against sea water corrosion and also for pipe work in chemical plants. For this reason, Copper Nickel 90 / 10 Forged Threaded Fittings is used for piping, condensers in seawater systems, heat exchangers, marine hardware, and more.
Specification
| | |
| --- | --- |
| Grade | Copper Nickel 90-10 | UNS C70600 |
| Standard | ASTM B122, ASTM B171, ASTM B466, ASTM B467 |
| Dimensions | ASME 16.11, MSS SP-79, 83, 95, 97, BS 3799 |
| Size | 1/8" NB to 4" NB (Socketweld & Screwed-Threaded) |
| Class | 90-100 LBS, 3000 LBS, 90-100 LBS, 9000 LBS |
| Form | Threaded 45 deg Elbow, Threaded 90 deg Elbow, Threaded Tee, Threaded Cross, Threaded Cap, Threaded Bend, Threaded Coupling, Threaded Union , Threaded Bushing, Plug, Hex Plus, Hexagonal Plus, Lateral Tee. |
| Type | Threaded Forged Fittings |
Grade Specification
| | | |
| --- | --- | --- |
| STANDARD | WERKSTOFF NR. | UNS |
| Cupro Nickel 90/10 | 2.0872 | C70600 |
Chemical Composition
| | | | | | | |
| --- | --- | --- | --- | --- | --- | --- |
| Grade | Cu | Mn | Pb | Ni | Fe | Zn |
| Cupro Nickel 90/10 | 88.6 min | 1.0 max | 0.05 max | 9-11 max | 1.8 max | 1 max |
Mechanical Properties
| | | | | |
| --- | --- | --- | --- | --- |
| Density | Melting Point | Tensile Strength | Yield Strength (0.2%Offset) | Elongation |
| 0.323 lb/in3 at 68 F | 2260 F | 50000 psi | 20000 psi | 30 % |
Other Types of Cu-Ni 90-10 Threaded Forged Fittings
Cu-Ni 90/10 Forged Socketweld Pipe Fittings
Copper Nickel 90/10 45deg Elbow
Cu-Ni C70600 Socket weld Cross
Copper Nickel DIN 2.0872 Socket weld
Cu-Ni 90/10 ASTM B467 Threaded Boss
ASTM B467 Cu-Ni 90/10 Socket weld Tee
Cu-Ni 90/10 Socket Reducer Insert
90/10 Cu-Ni Socket Branch Outlet Stockiest
C70600 Cu-Ni 90/10 Hastelloy Socket Lateral Outlet
Cu-Ni 90/10 B467 Forged Socket Nipple Branch Outlet
ASME SB122 Cu-Ni 90/10 Socketweld Boss
Cu-Ni 90/10 Threading Pipe Cap Trader
ANSI B16.11 Cu-Ni 90/10 Threaded Coupling
90/10 Copper Nickel Threaded Elbow
Cu-Ni 90/10 Threaded Union (Male x Female)
Cupro Nickel 90/10 Threaded Adapter
Cu-Ni 90/10 Threaded Branch Outlet
90/10 Cu-Ni Threaded Pipe Nipple
C70600 Copper Nickel 90/10 Threaded Bushing
Cupro Nickel 90/10 Forged Socket Full Coupling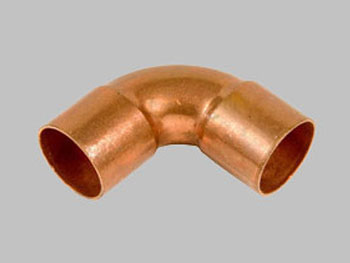 Cu-Ni 90-10 Threaded Elbow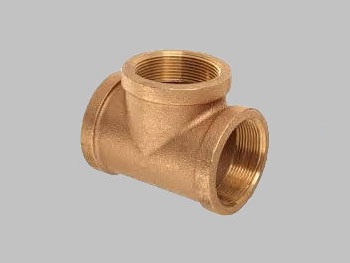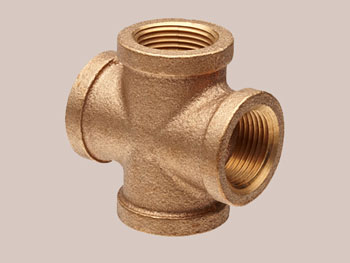 Cu-Ni 90-10 Threaded Cross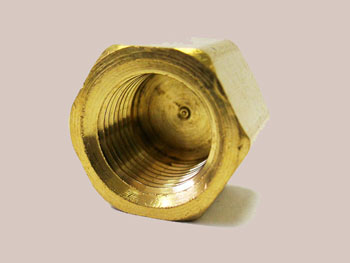 Cities We

Deliver to

Victor Steels Corporation manufactures and exports to multiple cities such as Mumbai, Thane, Navi Mumbai, Pune, Pimpri-Chinchwad, Vadodara, Kolkata, Gurgaon, Ahmedabad, Seoul, Hyderabad, Singapore, Abu Dhabi, Tehran, Calgary, Noida, Riyadh, London, Coimbatore, Jakarta, Istanbul, Bangkok, Kuwait City, Sharjah, Muscat, Edmonton, Busan, Mexico City, Doha, New Delhi, Bengaluru, Chennai, Surat, Bhopal, Ulsan, Faridabad, Houston, Dubai, Jeddah, Aberdeen, Cairo, Geoje-si, Perth, Santiago, Chandigarh, Indore, Kuala Lumpur, Rio de Janeiro, Dammam, Melbourne, Madrid, La Victoria, Bogota, Lahore, Los Angeles, Algiers, Chiyoda, Ankara, Ho Chi Minh City, Toronto, Hong Kong, Howrah, Sydney, Ahvaz, Karachi, Rajkot, Brisbane, Petaling Jaya, Ernakulam, Secunderabad, Gimhae-si, Al Jubail, Port-of-Spain, Thiruvananthapuram, Milan, Atyrau, Lagos, Hanoi, New York, Caracas, Vung Tau, Al Khobar, Manama, Montreal, Granada, Courbevoie, Visakhapatnam, Ludhiana, Moscow, Dallas, Haryana, Colombo
Countries We

Export to

Victor Steels Corporation manufactures and exports to various countries such as Saudi Arabia, Bangladesh, United States, United Arab Emirates, Canada, Angola, Argentina, Austria, Azerbaijan, Pakistan, Peru, Chile, Kuwait, Mexico, Malaysia, Nigeria, Serbia, Singapore, Taiwan, Chile, Venezuela, Ecuador, Netherlands, Brazil, Vietnam, South Africa, Nigeria, Mexico, Turkey, Hungary, Algeria, Belarus, Belgium, Bhutan, Bolivia, Bulgaria, Croatia, Czech Republic, Estonia, Finland, Greece, Italy, Japan, Libya, Colombia, Ghana, Iran, Denmark, Poland, Australia, Afghanistan, Bahrain, Costa Rica, Egypt, Iraq, Jordan, South Korea, Kazakhstan, Sri Lanka, Lithuania, Norway, Oman, Philippines, Poland, Qatar, Spain, France, United Kingdom, Indonesia, Israel, Iran, Russia, Romania, Thailand, Trinidad & Tobago,Tunisia, Ukraine, Yemen, Hong Kong, Gabon, China, Portugal, Switzerland, New Zealand, Sweden, Slovakia, Kenya, Lebanon, Morocco, Mongolia