Nickel Alloy 201 Equal Tee, 201 Nickel Alloy End Cap, ANSI B16.9 Nickel 201 Welded Buttweld Fittings, ASTM B366 201 Long Stub, Nickel 10d Pipe Bend, Nickel 201 Pipe Fittings Manufacturer in India.

201 Nickel Alloy Reducer, Nickel 201 45 degree Elbow, Nickel Alloy 201 Pipe Bend Nickel 1.5d Pipe Bend, ASTM B366 201 Nickel Alloy 90 degree Elbow, Nickel UNS N02201 Seamless Pipe Fittings Suppliers in Mumbai,India.
We are Manufacturer, Supplier & Exporter of Nickel Alloy 201 Pipe Fittings is used mainly in neutral or reducing environments. These Nickel 201 Butt Weld Pipe Fittings may as well be used in oxidizing atmospheres that cause the structure of a passive film. The content of nickel in this alloy makes it almost unaffected to chloride stress corrosion cracking. We are supplying the Nickel Alloy 201 Pipe Fittings all across the globe to our valuable clients for the use in various engineering applications in different kinds of industries. In general, these kinds of fittings are used widely for the application that doesn't require materials that is highly resistance to rust or corrosion. Nickel alloyed items get corroded and rusted is they are exposed to the water.
Nickel Alloy 201 Buttweld Pipe Fittings are used in application such as Reactors & Vessels, Electrical and electronic parts, Chemical shipping drums, Aerospace and missile components, oil & gas industry, waste water management, chemical industry, petrochemical industry, and many more. Corrosion rates of Nickel 201 Cross Butt Weld Pipe Fittings in domestic hot water up to 200 Degree F (95 Degree C) are normally less and only occasionally high. In distilled water saturated with 50 / 50 carbon dioxide and air at 160 Degree F (71 Degree C), the corrosion rate of Nickel 201 Reducer Butt Weld Pipe Fittings is less. Nickel 201 Bend Butt Weld Pipe Fittings is used for oil well strainers where corrosion by hydrogen sulphide and brine must be combatted.
Specification
| | |
| --- | --- |
| Grade | Nickel Alloy 201 / UNS N02201 |
| Standard | ASTM B366, ASME SB366 |
| Dimensions | ASME B16.28, ASME/ANSI B16.9, MSS-SP-43 |
| Nickel Alloy 201 Seamless Fittings | 1/2" NB - 10" NB |
| Nickel Alloy 201 Welded Fittings | 1/2" NB - 48" NB |
| Form | 90 Elbow, 45 Elbow, Long Radius Elbow, Short Radius Elbow, Concentric Reducer, Eccentric Reducer, Equal Tee, Unequal Tee, Lateral Tee, Cross, Bends 1.5d, 3d, 5d, 10d, U bend, 180 Deg Bend, Short Stub End, Long stub end, End Cap, Dish Cap |
| Schedule | SCH 5 To SCH XXS |
| Wall Thickness | from 2 to 40 mm |
| Type | Seamless / Welded / Fabricated |
Grade Specification
| | | | | | | | |
| --- | --- | --- | --- | --- | --- | --- | --- |
| STANDARD | WERKSTOFF NR. | UNS | JIS | BS | GOST | AFNOR | EN |
| Nickel 201 | 2.4068 | N02201 | NW 2201 | NA 12 | НП-2 | – | LC-Ni 99 |
Chemical Composition
| | | | | | | | | |
| --- | --- | --- | --- | --- | --- | --- | --- | --- |
| Grade | C | Mn | Si | S | Cu | Fe | Ni | Cr |
| Nickel 201 | 0.15 max | 0.35 max | 0.35 max | 0.01 max | 0.25 max | 0.40 max | 99.0 min | – |
Mechanical Properties
| | | | | | |
| --- | --- | --- | --- | --- | --- |
| Element | Density | Melting Point | Tensile Strength | Yield Strength (0.2%Offset) | Elongation |
| Nickel 201 | 8.9 g/cm3 | 1446 °C (2635 °F) | Psi – 67000 , MPa – 462 | Psi – 21500 , MPa – 148 | 45 % |
Other Types of Nickel Alloy 201 Pipe Fittings
Nickel Alloy 201 Pipe Fitting
ASTM B366 Alloy 201 Butt weld Fitting
Nickel Alloy 201 Seamless Fitting
201 Alloy Welded Fitting
Alloy C22 Dish Cap
201 Alloy 90 Elbow
UNS N02201 45 Elbow
Alloy UNS N02201 Long Radius Elbow
ASTM B366 Alloy C22 Short Stub end
Alloy C22 Long Stub End
Nickel Alloy 201 Concentric Reducer
B366 Alloy 201 Short Radius Elbow
Nickel Alloy 201 Eccentric Reducer
Alloy 201 Equal Tee
Nickel Alloy N02201 Unequal Tee
Alloy 201 Lateral Tee
201 Nickel Alloy Fitting Cross
Nickel Alloy N02201 Pipe Bends
Alloy 201 U Bend
Nickel Alloy 201 180 Deg bend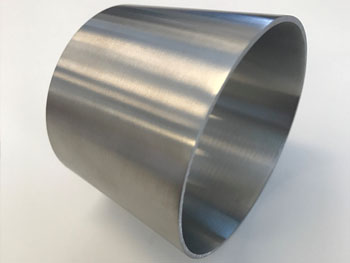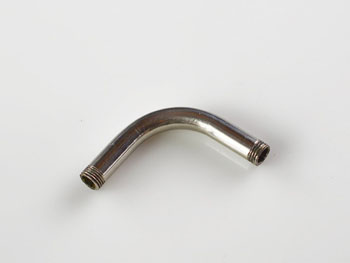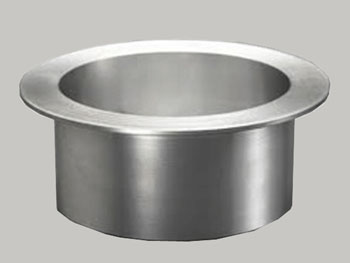 Nickel Alloy 201 Stub End
Nickel Alloy 201 Long Reducer Elbow
Cities We

Deliver to

Victor Steels Corporation manufactures and exports to multiple cities such as Mumbai, Thane, Navi Mumbai, Pune, Pimpri-Chinchwad, Vadodara, Kolkata, Gurgaon, Ahmedabad, Seoul, Hyderabad, Singapore, Abu Dhabi, Tehran, Calgary, Noida, Riyadh, London, Coimbatore, Jakarta, Istanbul, Bangkok, Kuwait City, Sharjah, Muscat, Edmonton, Busan, Mexico City, Doha, New Delhi, Bengaluru, Chennai, Surat, Bhopal, Ulsan, Faridabad, Houston, Dubai, Jeddah, Aberdeen, Cairo, Geoje-si, Perth, Santiago, Chandigarh, Indore, Kuala Lumpur, Rio de Janeiro, Dammam, Melbourne, Madrid, La Victoria, Bogota, Lahore, Los Angeles, Algiers, Chiyoda, Ankara, Ho Chi Minh City, Toronto, Hong Kong, Howrah, Sydney, Ahvaz, Karachi, Rajkot, Brisbane, Petaling Jaya, Ernakulam, Secunderabad, Gimhae-si, Al Jubail, Port-of-Spain, Thiruvananthapuram, Milan, Atyrau, Lagos, Hanoi, New York, Caracas, Vung Tau, Al Khobar, Manama, Montreal, Granada, Courbevoie, Visakhapatnam, Ludhiana, Moscow, Dallas, Haryana, Colombo
Countries We

Export to

Victor Steels Corporation manufactures and exports to various countries such as Saudi Arabia, Bangladesh, United States, United Arab Emirates, Canada, Angola, Argentina, Austria, Azerbaijan, Pakistan, Peru, Chile, Kuwait, Mexico, Malaysia, Nigeria, Serbia, Singapore, Taiwan, Chile, Venezuela, Ecuador, Netherlands, Brazil, Vietnam, South Africa, Nigeria, Mexico, Turkey, Hungary, Algeria, Belarus, Belgium, Bhutan, Bolivia, Bulgaria, Croatia, Czech Republic, Estonia, Finland, Greece, Italy, Japan, Libya, Colombia, Ghana, Iran, Denmark, Poland, Australia, Afghanistan, Bahrain, Costa Rica, Egypt, Iraq, Jordan, South Korea, Kazakhstan, Sri Lanka, Lithuania, Norway, Oman, Philippines, Poland, Qatar, Spain, France, United Kingdom, Indonesia, Israel, Iran, Russia, Romania, Thailand, Trinidad & Tobago,Tunisia, Ukraine, Yemen, Hong Kong, Gabon, China, Portugal, Switzerland, New Zealand, Sweden, Slovakia, Kenya, Lebanon, Morocco, Mongolia