Inconel 600 ASME SB-725 Round Pipes, Inconel 600 Polished Pipes, ASME SB-167 Pipes, Inconel Black Round Tubes, Inconel DIN 2.4816 Rectangular Welded Pipes, Inconel 600 ERW Pipes Manufacturer in Mumbai,India.

ASME SB-775 Inconel 600 Seamless Pipes Manufacturer, ASME SB-167 Seamless Pipes Dealers, Inconel 600 ASME SB-829 Welded Tubes, Inconel UNS N06600 Square Pipes Suppliers in Mumbai,India.
We are Manufacturer, Supplier & Exporter of Inconel 600 Pipes and Tubes in India. We offer ASTM B163 Inconel 600 Seamless Pipe & Tubing using high quality raw materials. These WNR 2.4816 Pipes and Tubes is a nickel-based superalloy that holds resistance to higher temperatures and elevated strength properties. Inconel Alloy 600 Pipes and Tube products is a nickel-molybdenum-chromium superalloy with an addition of tungsten designed to have excellent corrosion resistance in a wide range of severe environments. They are hardened by cold work and thus the range of these pipes had additional durability and strength.
Inconel 600 seamless tubes of standard UNS N06600 and ASTM B167 are the ones manufactured to sustain excessively high pressure and come with great warranty. They are mostly being utilized in the application industries and are available in numerous size, specifications, grades and even thickness. Inconel 600 Welded Tubes has beneficial confrontation to dehydrated gases at abstemiously higher temperatures, which in addition not recommended for its usage at red heat when sulphur is in attendance because of high nickel quantities. These Alloy 600 Welded Pipes as well displays elevated stages of resistance to SCC, halogen, erosion by soaring purity water, distinctive rust, consume gases, and most inorganic and organic acids.
Specification
| | |
| --- | --- |
| Grade | Inconel 600 |
| Standard | ASTM B163, ASTM B167, ASTM B516, ASTM B517, ASTM B751, ASTM B775, ASTM B829, AMS 5580 |
| Inconel 600 Seamless Pipes | 1/4" NB To 6" NB |
| Inconel 600 Welded / ERW Pipes | 1" NB To 16" NB |
| Form | Round, Square, Rectangular, Hydraulic Etc |
| Schedule | SCH20, SCH30, SCH40, STD, SCH80, XS, SCH60, SCH80, SCH120, SCH140, SCH160, XXS |
| Length | Single Random, Double Random & Cut Length. |
| Type | Seamless / ERW / Welded / Fabricated / EFW |
| End | Plain End, Beveled End, Treaded |
Grade Specification
Grade
UNS No
Old British
Euronorm
GOST
Japanese JIS
BS
En
No

AFNOR

Inconel 600

N06600

NA 13

NiCr15Fe

2.4816

NC15FE11M
МНЖМц 28-2,5-1,5
NCF 600
Chemical Composition
Grade
C
Mn
Si
Fe
S
Cr
Cu
Ni
600
min.
–
–
–
6.0
–
14.0
–
72.0
max.
0.15
1.0
0.5
10.0
0.015
17.0
0.5
–
Mechanical Properties
Grade
Tensile Strength (MPa) min
Yield Strength 0.2% Proof (MPa) min
Elongation (% in 50mm) min
Hardness
Rockwell B (HR B) max
Brinell (HB) max
600

Psi – 95,000 , MPa -655

Psi – 45,000 , MPa – 310

40
–
–
Other Types of Inconel 600 Pipe & Tubes
Inconel 600 Seamless Pipes
600 Inconel Seamless Tubing
ASTM SB775 Inconel Welded Pipes
SB829 Inconel Welded Tubes Suppliers
ASME Inconel Electric Fusion Welding Pipes
600 Inconel ASTM SB167 Welded Tubing
UNS N06600 Inconel 600 Coiled Seamless Tubing
Top Quality Inconel 600 Heat Ex-changer Tubes
Inconel 600 DIN 2.4816 Round Tubing Exporter
ASTM SB775 Inconel 600 ERW Pipes Manufacturer
600 Inconel Rectangular Tubes
Inconel 600 ERW Tubes Distributors
600 Austenitic Inconel Pipes & Tubes
600 Inconel L SAW Pipes Dealers
ASTM SB829 Inconel Capillary Tube
Inconel SB775 U Shaped Tubing Stockholder
600 Inconel Hydraulic Tubes Suppliers
SB725 Electric Resistance Welding Pipes Suppliers
SB725 Rectangular Seamless Pipes Manufacturer
ASTM SB829 Inconel Square Seamless Pipes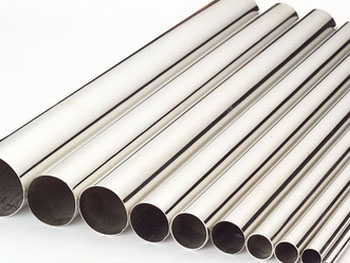 Inconel 600 Seamless Pipe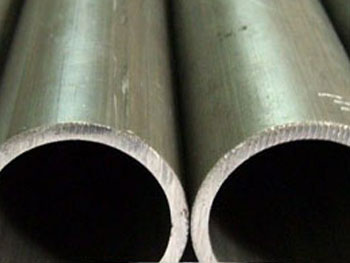 Inconel 600 Seamless Tube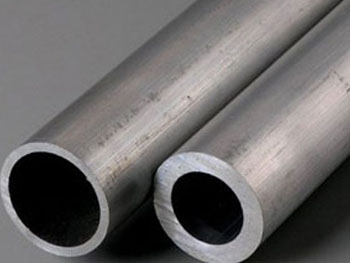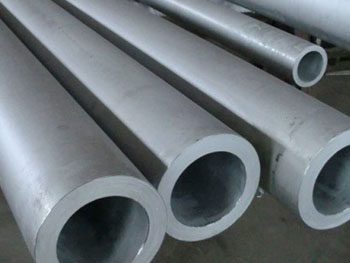 Cities We

Deliver to

Victor Steels Corporation manufactures and exports to multiple cities such as Mumbai, Thane, Navi Mumbai, Pune, Pimpri-Chinchwad, Vadodara, Kolkata, Gurgaon, Ahmedabad, Seoul, Hyderabad, Singapore, Abu Dhabi, Tehran, Calgary, Noida, Riyadh, London, Coimbatore, Jakarta, Istanbul, Bangkok, Kuwait City, Sharjah, Muscat, Edmonton, Busan, Mexico City, Doha, New Delhi, Bengaluru, Chennai, Surat, Bhopal, Ulsan, Faridabad, Houston, Dubai, Jeddah, Aberdeen, Cairo, Geoje-si, Perth, Santiago, Chandigarh, Indore, Kuala Lumpur, Rio de Janeiro, Dammam, Melbourne, Madrid, La Victoria, Bogota, Lahore, Los Angeles, Algiers, Chiyoda, Ankara, Ho Chi Minh City, Toronto, Hong Kong, Howrah, Sydney, Ahvaz, Karachi, Rajkot, Brisbane, Petaling Jaya, Ernakulam, Secunderabad, Gimhae-si, Al Jubail, Port-of-Spain, Thiruvananthapuram, Milan, Atyrau, Lagos, Hanoi, New York, Caracas, Vung Tau, Al Khobar, Manama, Montreal, Granada, Courbevoie, Visakhapatnam, Ludhiana, Moscow, Dallas, Haryana, Colombo
Countries We

Export to

Victor Steels Corporation manufactures and exports to various countries such as Saudi Arabia, Bangladesh, United States, United Arab Emirates, Canada, Angola, Argentina, Austria, Azerbaijan, Pakistan, Peru, Chile, Kuwait, Mexico, Malaysia, Nigeria, Serbia, Singapore, Taiwan, Chile, Venezuela, Ecuador, Netherlands, Brazil, Vietnam, South Africa, Nigeria, Mexico, Turkey, Hungary, Algeria, Belarus, Belgium, Bhutan, Bolivia, Bulgaria, Croatia, Czech Republic, Estonia, Finland, Greece, Italy, Japan, Libya, Colombia, Ghana, Iran, Denmark, Poland, Australia, Afghanistan, Bahrain, Costa Rica, Egypt, Iraq, Jordan, South Korea, Kazakhstan, Sri Lanka, Lithuania, Norway, Oman, Philippines, Poland, Qatar, Spain, France, United Kingdom, Indonesia, Israel, Iran, Russia, Romania, Thailand, Trinidad & Tobago,Tunisia, Ukraine, Yemen, Hong Kong, Gabon, China, Portugal, Switzerland, New Zealand, Sweden, Slovakia, Kenya, Lebanon, Morocco, Mongolia