Incoloy DIN 1.4876 Welded Tubes, UNS N08800 Seamless Pipes, Inconel 800 Rectangular Pipes and Tubes, Incoloy 800 Round Pipes, ASME SB-167 Pipes Manufacturer in Mumbai,India.

Incoloy UNS N08811 / N08800 Welded Pipe, Incoloy 800HT ERW Pipes, Alloy 800HT Welded Tubes, Incoloy 800 EFW Tubing, Incoloy 800H Welded Tube, Alloy 800HT Welded Pipes Suppliers in Mumbai,India.
We are Manufacturer, Supplier & Exporter of Inconel 800, 800H, 800HT Pipes and Tubes that are actually manufactured from High Quality of Standard Raw Materials andare designed as per with national and international standards. Applications of Alloy 800 Pipes and Tubes (UNS N08800 Pipes and Tubes), Alloy 800H Pipes and Tubes (UNS N08810 Pipes and Tubes) and Alloy 800HT Pipes and Tubes (UNS N08811 Pipes and Tubes) have extended from petrochemical processing reformer tubing, to bellows and flare tips in refinery service. Incoloy 800 Seamless Pipes and Tubes has higher mechanical properties at room temperature and during short-time exposure to elevated temperatures, whereas Incoloy 800H Welded Pipes and Incoloy 800HT ERW Pipes have superior creep and rupture strength during extended high temperature exposure.
Incoloy 800 / 800H / 800HT Pipes has a lot of dissimilar manufacturing functions, certain of which comprise: Industrial heaters, Heat exchangers, Hydrocarbon cracking, etc. Inconel 800HT Tubes is a solution heat conducted with 1150 Deg C, which is further a controlled - carbon form of steel by means of having better - quality of high temperature qualities. Incoloy 800H Tubes is very resilient to erosion, as well in acidic atmosphere. These Inconel 800 Seamless Pipes are highly appreciated among our clients for their precise design and durability. Inconel 800 Welded Pipes is particularly resistant to hydrofluoric and hydrochloric acids when they are de-aerated.
Specification
| | |
| --- | --- |
| Grade | Incoloy 800 / 800H / 800HT |
| Standard | ASTM B407, ASTM B514, ASTM B515, ASTM B775, ASTM B751, ASTM B829 / DIN 17459, BS3 3074NA15, ISO 6207, VdTüV 412 & 434 |
| Incoloy 800/800H/800HT Seamless Pipes | 1/4" NB To 6" NB |
| Incoloy 800/800H/800HT Welded / ERW Pipes | 1" NB To 16" NB |
| Form | Round, Square, Rectangular, Hydraulic Etc |
| Schedule | SCH20, SCH30, SCH40, STD, SCH80, XS, SCH60, SCH80, SCH120, SCH140, SCH160, XXS |
| Length | Single Random, Double Random & Cut Length. |
| Type | Seamless / ERW / Welded / Fabricated / EFW |
| End | Plain End, Beveled End, Treaded |
Grade Specification
| | | | | | | | | |
| --- | --- | --- | --- | --- | --- | --- | --- | --- |
| STANDARD | WERKSTOFF NR. | UNS | JIS | BS | GOST | AFNOR | EN | OR |
| Incoloy 800 | 1.4876 | N08800 | NCF 800 | NA 15 | ЭИ670 | Z8NC32-21 | X10NiCrAlTi32-20 | XH32T |
| Incoloy 800H | 1.4958 / 1.4876 | N08810 | NCF 800H | NA 15(H) | ЭИ670 | Z8NC33-21 | X5NiCrAlTi31-20 | XH32T |
| Incoloy 800HT | 1.4859 / 1.4876 | N08811 | NCF 800HT | NA 15(HT) | ЭИ670 | – | X8NiCrAlTi32-21 | XH32T |
Chemical Composition
| | | | | | | | | | | |
| --- | --- | --- | --- | --- | --- | --- | --- | --- | --- | --- |
| Grade | C | Mn | Si | S | Cu | Fe | Ni | Cr | Al | Ti |
| 800 | 0.10 max | 1.50 max | 1.00 max | 0.015 max | 0.75 max | 39.50 min | 30.00 – 35.00 | 19.00 – 23.00 | 0.15 – 0.60 | 0.15 – 0.60 |
| 800H | 0.05 – 0.10 | 1.50 max | 1.00 max | 0.015 max | 0.75 max | 39.50 min | 30.00 – 35.00 | 19.00 – 23.00 | 0.15 – 0.60 | 0.15 – 0.60 |
| 800HT | 0.06 – 0.10 | 1.50 max | 1.00 max | 0.015 max | 0.75 max | 39.50 min | 30.00 – 35.00 | 19.00 – 23.00 | 0.15 – 0.60ᴬ | 0.15 – 0.60ᴬ |
Mechanical Properties
| | | | | | |
| --- | --- | --- | --- | --- | --- |
| Element | Density | Melting Point | Tensile Strength | Yield Strength (0.2%Offset) | Elongation |
| 800 / 800H / 800HT | 7.94 g/cm3 | 1385 °C (2525 °F) | Psi – 75,000 , MPa – 520 | Psi – 30,000 , MPa – 205 | 30 % |
Other Types of Incoloy 800/800H/800HT Pipe & Tubes
Incoloy 800 ERW Tubes
ASTM SB829 Incoloy Seamless Pipes
Incoloy 800HT Hydraulic Tubes Suppliers
UNS N08810 Seamless Tubing
Incoloy Electric Resistance Welding Pipes
Top Quality Incoloy 800 Heat Ex-changer Tubes
Incoloy 800 JIS SUS Cold Rolled Coiled Tubing
ASTM SB775 Incoloy Tubing
Incoloy 800HT Electric Fusion Welding Pipes
Incoloy ASTM SB167 Welded Tubing
Incoloy 800 U Shaped Tubing
SB829 Incoloy Welded Tubes Suppliers
Incoloy 800 Instrumentation Tubes
DIN 1.4958 / 1.4876 Round Tubing
ASME SB775 Seamless Tubing
Incoloy 800H Welded Tubes Exporter
800H Austenitic Inconel Pipes & Tubes
ASTM SB775 Incoloy 800HT ERW Pipes
800 Incoloy L SAW Pipes Dealers
SB725 Seamless Pipes Manufacture
ASTM SB775 Incoloy Welded Pipes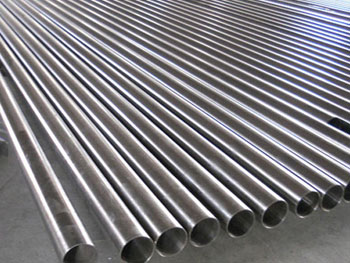 Incoloy 800/800H/800HT Seamless Pipe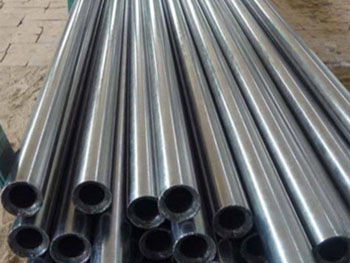 Incoloy 800/800H/800HT Seamless Tube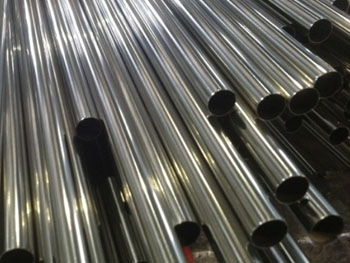 Incoloy 800/800H/800HT Welded Pipe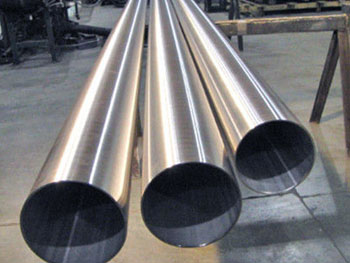 Incoloy 800/800H/800HT Welded Tube
Cities We

Deliver to

Victor Steels Corporation manufactures and exports to multiple cities such as Mumbai, Thane, Navi Mumbai, Pune, Pimpri-Chinchwad, Vadodara, Kolkata, Gurgaon, Ahmedabad, Seoul, Hyderabad, Singapore, Abu Dhabi, Tehran, Calgary, Noida, Riyadh, London, Coimbatore, Jakarta, Istanbul, Bangkok, Kuwait City, Sharjah, Muscat, Edmonton, Busan, Mexico City, Doha, New Delhi, Bengaluru, Chennai, Surat, Bhopal, Ulsan, Faridabad, Houston, Dubai, Jeddah, Aberdeen, Cairo, Geoje-si, Perth, Santiago, Chandigarh, Indore, Kuala Lumpur, Rio de Janeiro, Dammam, Melbourne, Madrid, La Victoria, Bogota, Lahore, Los Angeles, Algiers, Chiyoda, Ankara, Ho Chi Minh City, Toronto, Hong Kong, Howrah, Sydney, Ahvaz, Karachi, Rajkot, Brisbane, Petaling Jaya, Ernakulam, Secunderabad, Gimhae-si, Al Jubail, Port-of-Spain, Thiruvananthapuram, Milan, Atyrau, Lagos, Hanoi, New York, Caracas, Vung Tau, Al Khobar, Manama, Montreal, Granada, Courbevoie, Visakhapatnam, Ludhiana, Moscow, Dallas, Haryana, Colombo
Countries We

Export to

Victor Steels Corporation manufactures and exports to various countries such as Saudi Arabia, Bangladesh, United States, United Arab Emirates, Canada, Angola, Argentina, Austria, Azerbaijan, Pakistan, Peru, Chile, Kuwait, Mexico, Malaysia, Nigeria, Serbia, Singapore, Taiwan, Chile, Venezuela, Ecuador, Netherlands, Brazil, Vietnam, South Africa, Nigeria, Mexico, Turkey, Hungary, Algeria, Belarus, Belgium, Bhutan, Bolivia, Bulgaria, Croatia, Czech Republic, Estonia, Finland, Greece, Italy, Japan, Libya, Colombia, Ghana, Iran, Denmark, Poland, Australia, Afghanistan, Bahrain, Costa Rica, Egypt, Iraq, Jordan, South Korea, Kazakhstan, Sri Lanka, Lithuania, Norway, Oman, Philippines, Poland, Qatar, Spain, France, United Kingdom, Indonesia, Israel, Iran, Russia, Romania, Thailand, Trinidad & Tobago,Tunisia, Ukraine, Yemen, Hong Kong, Gabon, China, Portugal, Switzerland, New Zealand, Sweden, Slovakia, Kenya, Lebanon, Morocco, Mongolia