Hastelloy C22 DIN 2.4602 Rectangular Welded Pipes, Hastelloy C22 ERW Pipes, Hastelloy C22 UNS N06022 Square Pipes, Hastelloy C22 ASME SB 622 Seamless Pipes Manufacturer in Mumbai,India.

Hastelloy C22 ASME SB 574 Round Pipes, Hastelloy C22 Polished Pipes, ASME SB 626 Welded Pipes & Tubes, Hastelloy C22 Black Round Tubes, Hastelloy C22 EFW Tubing Suppliers in Mumbai,India.
We are Manufacturer, Supplier & Exporter of Hastelloy C22 Pipes and Tubes. The UNS No. 6022 Pipes & Tubes, which we offer, are proven to possess excellent weldability and high corrosion resistance as consumable filler wires and electrodes. We supply precision smooth bore Hastelloy C22 Pipe/ tubing for marine environments, brackish water, bleaching operations, closed loop water systems and some food processing applications. Hastelloy C22 Pipe & Tubes offered by our Company is used in equipment handling reducing chemical environments; and chemical process industry involving hydrochloric, sulphuric, and phosphoric and acetic acids.
It has poor corrosion resistance to oxidizing environments, therefore, it is not recommended for use in oxidizing media or in the presence of ferric or cupric salts because they may cause rapid premature corrosion failure. Forging of Hastelloy C22 Seamless Pipes should be performed in the range of 1750 Degree F – 2050 Degree F followed by rapid cooling. Hastelloy C22 Welded Pipes typically contains 22 % of chromium, 13 % of molybdenum, and less than 3 % of iron. Lower molybdenum and higher chromium content make this Alloy C22 Tubes more corrosion resistance in extremely oxidizing media than Hastelloy C22Tubes. A Ni-Cr-Mo-W alloy, this Alloy C22 Pipes has outstanding resistance to pitting, elevated temperature environments and great stress-corrosion cracking.
Specification
| | |
| --- | --- |
| Grade | Hastelloy C22 |
| Standard | ASTM B516, ASTM B619, ASTM B622, ASTM B626, ASTM B751, ASTM B775 / DIN 17751, ISO 6207 |
| Range | 15 NB UP TO 600 NB |
| Hastelloy C22 Seamless Pipes | 1/4" NB To 6" NB |
| Hastelloy C22 Welded / ERW Pipes | 1" NB To 16" NB |
| Form | Round, Square, Rectangular, Hydraulic Etc |
| Schedule | SCH20, SCH30, SCH40, STD, SCH80, XS, SCH60, SCH80, SCH120, SCH140, SCH160, XXS |
| Length | Single Random, Double Random & Cut Length. |
| Type | Seamless / ERW / Welded / Fabricated / EFW |
| End | Plain End, Beveled End, Treaded |
Grade Specification
| | | | | | | | |
| --- | --- | --- | --- | --- | --- | --- | --- |
| STANDARD | UNS | WERKSTOFF NR. | AFNOR | EN | JIS | BS | GOST |
| Hastelloy C22 | N06022 | 2.4602 | – | NiCr21Mo14W | NW 6022 | – | – |
Chemical Composition
Hastelloy C22
Ni
C
Mo
Mn
Si
Fe
P
S
Co
Cr
Balance
0.010 max
12.5 – 14.5
0.50 max
0.08 max
2 – 6
0.02 max
0.02 max
2.5 max
20 – 22.5
Mechanical Properties
| | | | | |
| --- | --- | --- | --- | --- |
| Density | Melting Point | Yield Strength (0.2%Offset) | Tensile Strength | Elongation |
| 8.69 g/cm3 | 1399 °C (2550 °F) | Psi – 45000 , MPa – 310 | Psi – 1,00,000 , MPa – 690 | 45 % |
Other Types of Hastelloy C22 Pipe & Tubes
ASTM B619 Hastelloy Welded Pipes
SB626 Hastelloy Welded Tubes Suppliers
ASTM B575 Hastelloy C22 Welded Tubing
Austenitic C22 Hastelloy Pipes & Tubes
Hastelloy C22 L SAW Pipes Dealers
ASTM B574 Hastelloy Capillary Tube
Hastelloy SB626 U Shaped Tubing
C22 Hastelloy Hydraulic Tubes Suppliers
C22 Hastelloy Rectangular Tubes
Hastelloy Electric Resistance Welding Pipes
C22 Hastelloy ASTM B626 Welded Tubing
ASTM B622 Seamless Tubing
Hastelloy C22 EFW Tubes Distributors
UNS N06022 Coiled Seamless Tubing
Hastelloy C22 Heat Ex-changer Tubes
DIN 2.4602 Round Tubing Exporter
Hastelloy C22 ERW Pipes Manufacturer
B622 Rectangular Seamless Pipes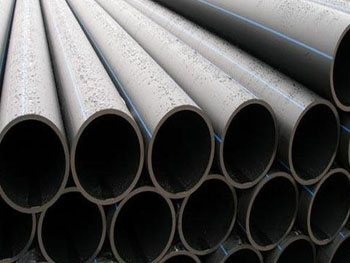 Hastelloy C22 Seamless Pipe
Hastelloy C22 Seamless Tube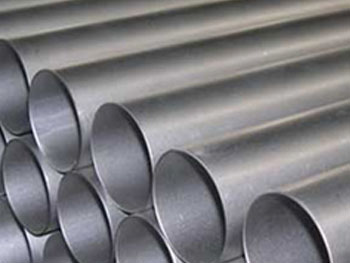 Hastelloy C22 Welded Pipe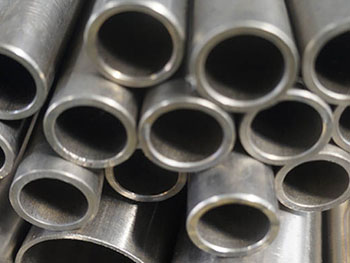 Hastelloy C22 Welded Tube
Cities We

Deliver to

Victor Steels Corporation manufactures and exports to multiple cities such as Mumbai, Thane, Navi Mumbai, Pune, Pimpri-Chinchwad, Vadodara, Kolkata, Gurgaon, Ahmedabad, Seoul, Hyderabad, Singapore, Abu Dhabi, Tehran, Calgary, Noida, Riyadh, London, Coimbatore, Jakarta, Istanbul, Bangkok, Kuwait City, Sharjah, Muscat, Edmonton, Busan, Mexico City, Doha, New Delhi, Bengaluru, Chennai, Surat, Bhopal, Ulsan, Faridabad, Houston, Dubai, Jeddah, Aberdeen, Cairo, Geoje-si, Perth, Santiago, Chandigarh, Indore, Kuala Lumpur, Rio de Janeiro, Dammam, Melbourne, Madrid, La Victoria, Bogota, Lahore, Los Angeles, Algiers, Chiyoda, Ankara, Ho Chi Minh City, Toronto, Hong Kong, Howrah, Sydney, Ahvaz, Karachi, Rajkot, Brisbane, Petaling Jaya, Ernakulam, Secunderabad, Gimhae-si, Al Jubail, Port-of-Spain, Thiruvananthapuram, Milan, Atyrau, Lagos, Hanoi, New York, Caracas, Vung Tau, Al Khobar, Manama, Montreal, Granada, Courbevoie, Visakhapatnam, Ludhiana, Moscow, Dallas, Haryana, Colombo
Countries We

Export to

Victor Steels Corporation manufactures and exports to various countries such as Saudi Arabia, Bangladesh, United States, United Arab Emirates, Canada, Angola, Argentina, Austria, Azerbaijan, Pakistan, Peru, Chile, Kuwait, Mexico, Malaysia, Nigeria, Serbia, Singapore, Taiwan, Chile, Venezuela, Ecuador, Netherlands, Brazil, Vietnam, South Africa, Nigeria, Mexico, Turkey, Hungary, Algeria, Belarus, Belgium, Bhutan, Bolivia, Bulgaria, Croatia, Czech Republic, Estonia, Finland, Greece, Italy, Japan, Libya, Colombia, Ghana, Iran, Denmark, Poland, Australia, Afghanistan, Bahrain, Costa Rica, Egypt, Iraq, Jordan, South Korea, Kazakhstan, Sri Lanka, Lithuania, Norway, Oman, Philippines, Poland, Qatar, Spain, France, United Kingdom, Indonesia, Israel, Iran, Russia, Romania, Thailand, Trinidad & Tobago,Tunisia, Ukraine, Yemen, Hong Kong, Gabon, China, Portugal, Switzerland, New Zealand, Sweden, Slovakia, Kenya, Lebanon, Morocco, Mongolia