Incoloy 925 Pipes, 925 Incoloy Tubes, Incoloy 925 Welded Tubing, Incoloy Alloy 925 ERW Tube, Incoloy 925 EFW Pipe, Incoloy Alloy 925 Welded Round Pipes Manufacturer in Mumbai,India.

Alloy 925 Tubing, ASTM B983 Incoloy Alloy 925 Seamless Pipes, Incoloy 925 Pipes, ASME SB983 Nickel Alloy 925 Seamless Cold Finished Tubes, Incoloy Alloy 925 Seamless Round Tubing Suppliers in Mumbai,India
We are Manufacturer, Supplier & Exporter of wide gamut of Incoloy 925 Pipes & Tubes to the clients. The provided pipes are efficiently manufactured using the superior quality nickel alloy with the aid of pioneering methodology. Further, These Incoloy 925 pipe are used for transferring liquid and other fluids to several industries. We have a team of experienced professionals with years of experience in manufacturing. Incoloy alloy 925 precipitation-hardenable nickel-iron-chromium alloy with additions of molybdenum and copper. It combines the high strength of a precipitation-hardenable alloy with the excellent corrosion resistance of INCOLOY alloy 825. The alloy has outstanding resistance to general corrosion, pitting, crevice corrosion, and stress-corrosion cracking in many aqueous environments including those containing sulphides and chlorides.
Used for surface and down-hole hardware in sour gas wells and for oil-production equipment. Incoloy 925 Tube contains nickel-chromium-molybdenum alloy with niobium which makes it high strength without a strengthening heat treatment, In conditions, where the corrosion and heat resistance of steels and other metals are exhausted, high performance alloys including Incoloy 925 Tube become the designer's material of choice. Incoloy 925 EFW Pipes offers exceptional strength up to 1000 Degree F (538 Degree C). Incoloy 925 ERW Pipes can be age – hardened by adding aluminum and titanium. Incoloy 925 Round Pipes composition offers a high level of strength and corrosion resistance.
Specification
| | |
| --- | --- |
| Grade | Incoloy 925 |
| Standard | ASTM B163, B423, B705 / ASME SB163, SB423, SB705 |
| Incoloy 925 Seamless Pipes | 1/4" NB To 6" NB |
| Incoloy 925 Welded / ERW Pipes | 1 NB To 18 NB |
| Incoloy 925 EFW Pipes | 8 NB To 110 NB |
| Form | Round, Square, Rectangular, Hydraulic Etc |
| Schedule | SCH20, SCH30, SCH40, STD, SCH80, XS, SCH60, SCH80, SCH120, SCH140, SCH160, XXS |
| Length | Single Random, Double Random & Cut Length. |
| Type | Seamless / ERW / Welded / Fabricated / EFW |
| End | Plain End, Beveled End, Treaded |
Grade Specification
Grade
UNS No
Old British
Euronorm
GOST
Japanese JIS
BS
En
No

AFNOR

Incoloy 925

N09925

–

–

–

–

–

–
Chemical Composition
Grade
C
Mn
Si
Fe
S
Cr

Cu

Ni

925
min.
–
–
–

22.0

–

19.5

1.5

42.0

max.

–

–

–

–

–

22.5

3.0

46.0
Mechanical Properties
Grade
Tensile Strength (MPa) min
Yield Strength 0.2% Proof (MPa) min
Elongation (% in 50mm) min
Hardness
Rockwell B (HR B) max
Brinell (HB) max
925

–

–

–

–
–
Other Types of Inconel 925 Pipe & Tubes
Incoloy 925 Piping and Tubing
Alloy 925 Hexagonal Pipe
Incoloy Alloy 925 Capillary Piping
925 Incoloy Alloy Hydraulic Tubing
UNS N09925 EFW Pipe Supplier
925 Incoloy Alloy Round Pipe
ASTM B829 925 Incoloy Round Tubes
925 Incoloy Alloy Polished Pipe
Incoloy 925 Instrumentation Pipes
Nickel Alloy 925 Cold Drawn Seamless Pipes
UNS N09925 EFW Tubes
Incoloy 925 Seamless Pipe & Tubes
Alloy 925 Seamless Pipe
Inconel 625 Precision Tubes
UNS N09925 Seamless Pipe
Incoloy 925 ERW Pipe & Tubes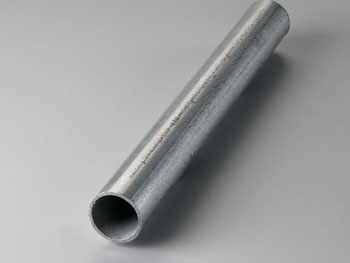 Incoloy 925 Seamless Pipe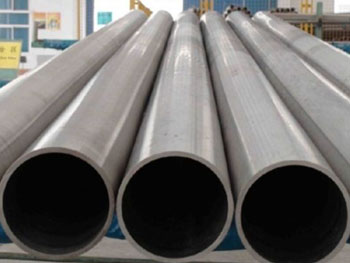 Incoloy 925 Seamless Tube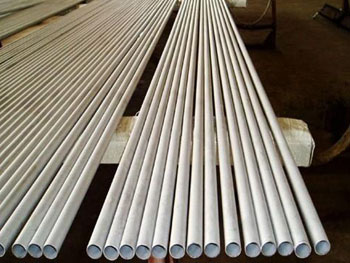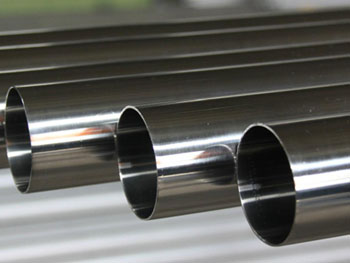 Cities We

Deliver to

Victor Steels Corporation manufactures and exports to multiple cities such as Mumbai, Thane, Navi Mumbai, Pune, Pimpri-Chinchwad, Vadodara, Kolkata, Gurgaon, Ahmedabad, Seoul, Hyderabad, Singapore, Abu Dhabi, Tehran, Calgary, Noida, Riyadh, London, Coimbatore, Jakarta, Istanbul, Bangkok, Kuwait City, Sharjah, Muscat, Edmonton, Busan, Mexico City, Doha, New Delhi, Bengaluru, Chennai, Surat, Bhopal, Ulsan, Faridabad, Houston, Dubai, Jeddah, Aberdeen, Cairo, Geoje-si, Perth, Santiago, Chandigarh, Indore, Kuala Lumpur, Rio de Janeiro, Dammam, Melbourne, Madrid, La Victoria, Bogota, Lahore, Los Angeles, Algiers, Chiyoda, Ankara, Ho Chi Minh City, Toronto, Hong Kong, Howrah, Sydney, Ahvaz, Karachi, Rajkot, Brisbane, Petaling Jaya, Ernakulam, Secunderabad, Gimhae-si, Al Jubail, Port-of-Spain, Thiruvananthapuram, Milan, Atyrau, Lagos, Hanoi, New York, Caracas, Vung Tau, Al Khobar, Manama, Montreal, Granada, Courbevoie, Visakhapatnam, Ludhiana, Moscow, Dallas, Haryana, Colombo
Countries We

Export to

Victor Steels Corporation manufactures and exports to various countries such as Saudi Arabia, Bangladesh, United States, United Arab Emirates, Canada, Angola, Argentina, Austria, Azerbaijan, Pakistan, Peru, Chile, Kuwait, Mexico, Malaysia, Nigeria, Serbia, Singapore, Taiwan, Chile, Venezuela, Ecuador, Netherlands, Brazil, Vietnam, South Africa, Nigeria, Mexico, Turkey, Hungary, Algeria, Belarus, Belgium, Bhutan, Bolivia, Bulgaria, Croatia, Czech Republic, Estonia, Finland, Greece, Italy, Japan, Libya, Colombia, Ghana, Iran, Denmark, Poland, Australia, Afghanistan, Bahrain, Costa Rica, Egypt, Iraq, Jordan, South Korea, Kazakhstan, Sri Lanka, Lithuania, Norway, Oman, Philippines, Poland, Qatar, Spain, France, United Kingdom, Indonesia, Israel, Iran, Russia, Romania, Thailand, Trinidad & Tobago,Tunisia, Ukraine, Yemen, Hong Kong, Gabon, China, Portugal, Switzerland, New Zealand, Sweden, Slovakia, Kenya, Lebanon, Morocco, Mongolia