Inconel 600 Bar, ASTM B166 Inconel 601 Round Bars, ASTM B166 Inconel 600 Round Bars, Inconel 600 Hexagonal Bar, Inconel UNS N06601 Bright Bar, 601 Inconel Round Bar, Inconel 601 Hexagonal Bar Manufacturer in India.

600 Inconel Alloy Forged Bars, Inconel Alloy 601 Rods, Inconel 600 Hexagonal Bar, 601 Inconel Polished Bar, 601 Inconel Triangular Bar, Inconel UNS N06600 Bright Bar, Inconel Alloy 600 Rods Suppliers in India.
We are Manufacturer, Supplier & Exporter of Inconel 600 / 601 Round Bars in India. We offer different types of these bars such as Inconel 600 Bright Bars, Inconel 601 Hex Bars, Inconel 600 Black Bars, Inconel 601 Flat Bars, Inconel 600 Billets Bars, and Inconel 601 Forged Bars. Alloy 600 / 601 Rods has exceptional oxidation resistance to 2200 Degree F, extremely resistant to carburization, excellent creep and rupture power, metallurgical stability, and more. Being a client centric organization we provide these Inconel 600 / 601 Round Bars to our prestigious clients at very low price, that's why we enjoying appreciation from our esteemed patrons.
Inconel 601 Rods (UNS N06601) stands out due to its resistance to high temperature oxidation, remaining highly resistant to oxidation through 2200 Degree F. The outstanding strength and toughness of Inconel 600 Rods (UNS N06600) is due to the addition of niobium which acts with the molybdenum to stiffen the alloy's matrix. Inconel 600 Round Bars is a nickel-chromium alloy with good oxidation resistance at higher temperatures, with good resistance in carburizing and chloride containing environments. Alloy 601 Bar is a general-purpose engineering material for applications that require resistance to heat and corrosion. Inconel 601 Threaded Bars is either annealed at around 2000 Degree F or solution treated at around 2100 Degree F, both followed by air cooling. Chemical – processing applications for Inconel 601 Hollow Bars include process heaters, condenser tubes in sour – water strippers, and insulating cans in ammonia reformers.
Specification
| | |
| --- | --- |
| Grade | Inconel Alloy 600 / UNS NO6600, Inconel Alloy 601 / UNS NO6601 |
| Specification | EN, DIN, JIS, ASTM, BS, ASME, AISI |
| Standard | ASTM B166 / ASME SB166 |
| Size | 5 mm To 500 mm |
| Diameter | 0.1 mm to 100 mm |
| Length | 100 mm To 3000 mm Long & Above |
| Finish | Black, Bright Polished, Rough Turned, NO.4 Finish, Matt Finish, BA Finish |
| Form | Round Bars, Square Bars, Flat Bars, Threaded Bars, Hollow Bars, Hexagonal Bars, Triangular Bars |
| Application | Most commonly used in petroleum refineries, Boilers, Heat exchangers, Condensers, Pipelines, Cooling towers, Steam exhausts, Electric generation plants, On occasion will be found in fertilizer and chemical plants. |
Grade Specification
| | | | | | | | |
| --- | --- | --- | --- | --- | --- | --- | --- |
| STANDARD | WERKSTOFF NR. | UNS | JIS | BS | GOST | AFNOR | EN |
| Inconel 600 | 2.4816 | N06600 | NCF 600 | NA 13 | МНЖМц 28-2,5-1,5 | NC15FE11M | NiCr15Fe |
| Inconel 601 | 2.4851 | N06601 | NCF 601 | NA 49 | XH60BT | NC23FeA | NiCr23Fe |
Chemical Composition
| | | | | | | | | | |
| --- | --- | --- | --- | --- | --- | --- | --- | --- | --- |
| Grade | C | Mn | Si | Cu | S | Fe | Mo | Ni | Cr |
| Inconel 600 | 0.15 max | 1 max | 0.50 max | 0.50 max | 0.15 min | 6.0-10.0 | – | 72 min | 14.0–17.0 |
| Inconel 601 | 0.10 max | 1 max | 0.50 max | 1 max | 0.15 min | balance | – | 58.0-63.0 | 21.0–25.0 |
Mechanical Properties
| | | | | |
| --- | --- | --- | --- | --- |
| Density | Melting Point | Tensile Strength | Yield Strength (0.2%Offset) | Elongation |
| 8.1 g/cm3 | 1411 °C (2571 °F) | Psi – 80,000 , MPa – 550 | Psi – 30,000 , MPa – 205 | 30 % |
Other Types of Inconel 600 / 601 Round Bars
Inconel 601 Round Bars
ASTM B166 600 Triangular Bars
600 Alloy Round Bars
Alloy N06600 Flat Bars
Inconel 600 Round Rods
Alloy WNR. 2.4816 Hex Bars
Inconel Alloy 600 Polished Bars
Werkstoff Nr. 2.4851 Square Bars
Alloy 600 Flat Bars
Inconel N06600 Rods
UNS N06601 Bright Bars
Inconel 600 Rectangular Bars
Alloy 601 Hexagonal Bars
Inconel UNS N06601 Hollow Bars
Alloy 601 Threaded Bars
ASTM B166 601 Triangular Bars
601 Alloy Round Bars
Alloy N06601 Flat Bars
Inconel 601 Round Rods
Alloy WNR. 2.4851 Hex Bars
Inconel Alloy 601 Polished Bars
UNS N06600 Bright Bars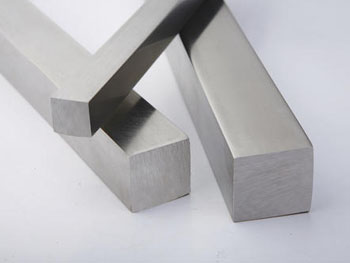 Inconel 600/601 Square Bars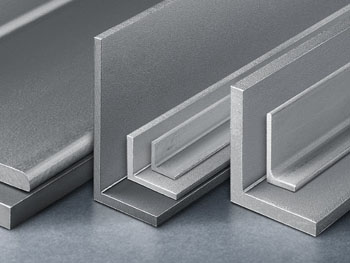 Inconel 600/601 Triangle Bars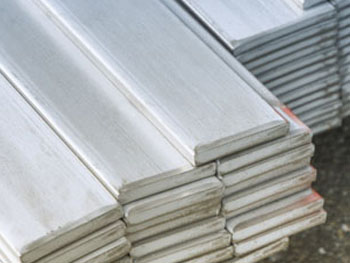 Inconel 600/601 Flat Bars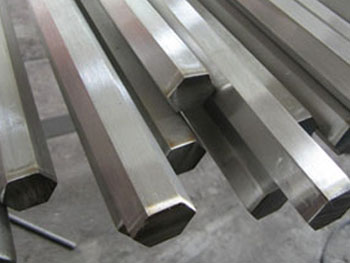 Cities We

Deliver to

Victor Steels Corporation manufactures and exports to multiple cities such as Mumbai, Thane, Navi Mumbai, Pune, Pimpri-Chinchwad, Vadodara, Kolkata, Gurgaon, Ahmedabad, Seoul, Hyderabad, Singapore, Abu Dhabi, Tehran, Calgary, Noida, Riyadh, London, Coimbatore, Jakarta, Istanbul, Bangkok, Kuwait City, Sharjah, Muscat, Edmonton, Busan, Mexico City, Doha, New Delhi, Bengaluru, Chennai, Surat, Bhopal, Ulsan, Faridabad, Houston, Dubai, Jeddah, Aberdeen, Cairo, Geoje-si, Perth, Santiago, Chandigarh, Indore, Kuala Lumpur, Rio de Janeiro, Dammam, Melbourne, Madrid, La Victoria, Bogota, Lahore, Los Angeles, Algiers, Chiyoda, Ankara, Ho Chi Minh City, Toronto, Hong Kong, Howrah, Sydney, Ahvaz, Karachi, Rajkot, Brisbane, Petaling Jaya, Ernakulam, Secunderabad, Gimhae-si, Al Jubail, Port-of-Spain, Thiruvananthapuram, Milan, Atyrau, Lagos, Hanoi, New York, Caracas, Vung Tau, Al Khobar, Manama, Montreal, Granada, Courbevoie, Visakhapatnam, Ludhiana, Moscow, Dallas, Haryana, Colombo
Countries We

Export to

Victor Steels Corporation manufactures and exports to various countries such as Saudi Arabia, Bangladesh, United States, United Arab Emirates, Canada, Angola, Argentina, Austria, Azerbaijan, Pakistan, Peru, Chile, Kuwait, Mexico, Malaysia, Nigeria, Serbia, Singapore, Taiwan, Chile, Venezuela, Ecuador, Netherlands, Brazil, Vietnam, South Africa, Nigeria, Mexico, Turkey, Hungary, Algeria, Belarus, Belgium, Bhutan, Bolivia, Bulgaria, Croatia, Czech Republic, Estonia, Finland, Greece, Italy, Japan, Libya, Colombia, Ghana, Iran, Denmark, Poland, Australia, Afghanistan, Bahrain, Costa Rica, Egypt, Iraq, Jordan, South Korea, Kazakhstan, Sri Lanka, Lithuania, Norway, Oman, Philippines, Poland, Qatar, Spain, France, United Kingdom, Indonesia, Israel, Iran, Russia, Romania, Thailand, Trinidad & Tobago,Tunisia, Ukraine, Yemen, Hong Kong, Gabon, China, Portugal, Switzerland, New Zealand, Sweden, Slovakia, Kenya, Lebanon, Morocco, Mongolia