Incoloy 800 Bar, Incoloy Round Bar, 800 Incoloy Forged Bars, Incoloy 800HT Square Bar, ASTM B408 Alloy 800H Threaded Bar, Alloy 800HT Flat Bar,Inconel 800 Hexagonal Bar, Incoloy Alloy 800HT Rods Manufacturer in India.

ASTM B408 Incoloy 800 Round Bars, Incoloy UNS N08800, N08810, N08811 Bright Bar, ASTM B408 Incoloy 800H Hex Bar, 800HT Inconel Triangular Bar,Incoloy WERKSTOFF NR. 1.4876, 1.4958, 1.4959 Round Bars Suppliers in India.
We are Manufacturer, Supplier & Exporter of Inconel Alloy 800 / 800H and 800HT Round Bars, which is used in electric range heating-element sheathing. Inconel 800 Round Bars is used in heat treating equipment, chemical and petrochemical processing. Inconel 800H Round Bars is extremely functional as it maintains a stable structure, even when exposed to high temperature. Inconel 800HT Round Bars is a controlled-carbon version of alloy with improved elevated temperature properties. Alloy 800H Round Bars is extremely resistant to corrosion, even in acidic environment. Alloy 800HT Rods is particularly useful for high-temperature equipment in the petrochemical industry because the alloy doesn't form the embrittling sigma phase after long time exposure at 1200 Degree F (649 Degree C).
The high percentage of nickel content in WNR 1.4876 Round Bars, WNR 1.4958 Bars and WNR 1.4859 Round Bars maintains an austenitic structure so that the alloy is ductile. We offer these Inconel Alloy 800, 800H, 800HT Bars and Rods in custom-made shapes and sizes as per the requirements given by our clients, and that too at an affordable and market leading prices. Meanwhile, nickel steel alloy's chemical composition of Incoloy 825 Rods (Alloy 825) is designed to offer excellent resistance to a lot of corrosive atmospheres. Also referred as UNS N08800, UNS N08810, UNS N08811 and UNS N08825, these Round Bars and Rods respectively can further be customized in terms of sizes and thicknesses as per specific requirements given by our esteemed clients.
Specification
| | |
| --- | --- |
| Grade | Incoloy Alloy 800, 800H, 800HT / UNS N08800, N08810, N08811 |
| Specification | EN, DIN, JIS, ASTM, BS, ASME, AISI |
| Standard | ASTM B408 / ASME SB408 |
| Size | 5 mm To 500 mm |
| Diameter | 0.1 mm to 100 mm |
| Length | 100 mm To 3000 mm Long & Above |
| Finish | Black, Bright Polished, Rough Turned, NO.4 Finish, Matt Finish, BA Finish |
| Form | Round Bars, Square Bars, Flat Bars, Threaded Bars, Hollow Bars, Hexagonal Bars, Triangular Bars |
| Application | Most commonly used in petroleum refineries, Boilers, Heat exchangers, Condensers, Pipelines, Cooling towers, Steam exhausts, Electric generation plants, On occasion will be found in fertilizer and chemical plants. |
Grade Specification
| | | | | | | | |
| --- | --- | --- | --- | --- | --- | --- | --- |
| STANDARD | WERKSTOFF NR. | UNS | JIS | BS | GOST | AFNOR | EN |
| Incoloy 800 | 1.4876 | N08800 | NCF 800 | NA 15 | ЭИ670 | Z8NC32-21 | X10NiCrAlTi32-20 |
| Incoloy 800H | 1.4958 / 1.4876 | N08810 | NCF 800H | NA 15(H) | ЭИ670 | Z8NC33-21 | X5NiCrAlTi31-20 |
| Incoloy 800HT | 1.4859 / 1.4876 | N08811 | NCF 800HT | NA 15(HT) | ЭИ670 | – | X8NiCrAlTi32-21 |
Chemical Composition
| | | | | | | | | | |
| --- | --- | --- | --- | --- | --- | --- | --- | --- | --- |
| Grade | C | Mn | Si | Al | S | Cr | Cu | Ni | Fe |
| Incoloy 800 | 0.10 max | 1.50 max | 1 max | 0.15 – 0.60 | 0.015 max | 19.0-23.0 | 0.75 max | 30.0-35.0 | 39.5 min |
| Incoloy 800H | 0.05 – 0.10 | 1.50 max | 1 max | 0.15 – 0.60 | 0.015 max | 19.0-23.0 | 0.75 max | 30.0-35.0 | 39.5 min |
| Incoloy 800HT | 0.06 – 0.10 | 1.50 max | 1 max | 0.15 – 0.60 | 0.015 max | 19.0-23.0 | 0.75 max | 30.0-35.0 | 39.5 min |
Mechanical Properties
| | | | | |
| --- | --- | --- | --- | --- |
| Density | Melting Point | Tensile Strength | Yield Strength (0.2%Offset) | Elongation |
| 7.94 g/cm3 | 1385 °C (2525 °F) | Psi – 75,000 , MPa – 520 | Psi – 30,000 , MPa – 205 | 30 % |
Other Types of Inconel 800/800H/800HT Round Bars
Alloy 800 Rods
800H Cold Drawn Bars
Incoloy 800 Hollow Bar
Alloy 800HT Threaded Rods
Incoloy 800 Bars Supplier
ASTM B408 Forged Round Bars
Incoloy 800 Black Bars
800H/HT Round Bars Exporter
UNS N08800 Flat Bars
DIN 1.4876 Bright Bars
JIS NCF 800/800H/800HT Hexagon Bars
Incoloy 800 Square Bars
ASME SB 408 Incoloy 800H Forged Bars
800H Welding Rods Manufacturer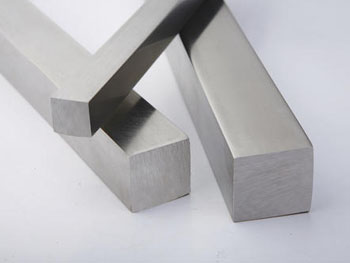 Inconel 800/800H/800HT Square Bars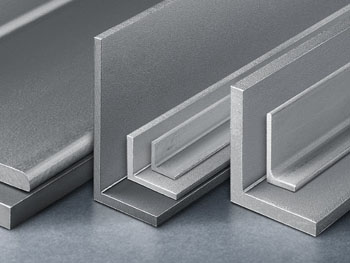 Inconel 800/800H/800HT Triangle Bars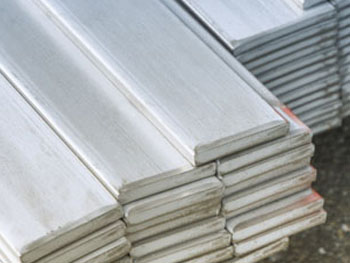 Inconel 800/800H/800HT Flat Bars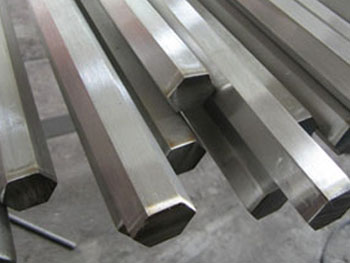 Inconel 800/800H/800HT Hex Bars
Cities We

Deliver to

Victor Steels Corporation manufactures and exports to multiple cities such as Mumbai, Thane, Navi Mumbai, Pune, Pimpri-Chinchwad, Vadodara, Kolkata, Gurgaon, Ahmedabad, Seoul, Hyderabad, Singapore, Abu Dhabi, Tehran, Calgary, Noida, Riyadh, London, Coimbatore, Jakarta, Istanbul, Bangkok, Kuwait City, Sharjah, Muscat, Edmonton, Busan, Mexico City, Doha, New Delhi, Bengaluru, Chennai, Surat, Bhopal, Ulsan, Faridabad, Houston, Dubai, Jeddah, Aberdeen, Cairo, Geoje-si, Perth, Santiago, Chandigarh, Indore, Kuala Lumpur, Rio de Janeiro, Dammam, Melbourne, Madrid, La Victoria, Bogota, Lahore, Los Angeles, Algiers, Chiyoda, Ankara, Ho Chi Minh City, Toronto, Hong Kong, Howrah, Sydney, Ahvaz, Karachi, Rajkot, Brisbane, Petaling Jaya, Ernakulam, Secunderabad, Gimhae-si, Al Jubail, Port-of-Spain, Thiruvananthapuram, Milan, Atyrau, Lagos, Hanoi, New York, Caracas, Vung Tau, Al Khobar, Manama, Montreal, Granada, Courbevoie, Visakhapatnam, Ludhiana, Moscow, Dallas, Haryana, Colombo
Countries We

Export to

Victor Steels Corporation manufactures and exports to various countries such as Saudi Arabia, Bangladesh, United States, United Arab Emirates, Canada, Angola, Argentina, Austria, Azerbaijan, Pakistan, Peru, Chile, Kuwait, Mexico, Malaysia, Nigeria, Serbia, Singapore, Taiwan, Chile, Venezuela, Ecuador, Netherlands, Brazil, Vietnam, South Africa, Nigeria, Mexico, Turkey, Hungary, Algeria, Belarus, Belgium, Bhutan, Bolivia, Bulgaria, Croatia, Czech Republic, Estonia, Finland, Greece, Italy, Japan, Libya, Colombia, Ghana, Iran, Denmark, Poland, Australia, Afghanistan, Bahrain, Costa Rica, Egypt, Iraq, Jordan, South Korea, Kazakhstan, Sri Lanka, Lithuania, Norway, Oman, Philippines, Poland, Qatar, Spain, France, United Kingdom, Indonesia, Israel, Iran, Russia, Romania, Thailand, Trinidad & Tobago,Tunisia, Ukraine, Yemen, Hong Kong, Gabon, China, Portugal, Switzerland, New Zealand, Sweden, Slovakia, Kenya, Lebanon, Morocco, Mongolia