Super Duplex Steel UNS S32750 Bar, 2507 Round Rods, ASTM B276 Stainless Steel Super Duplex Steel Bars, Hot & Cold Rolled Super Duplex Stainless Steel S32750 Round Bar, UNS S32750 Hexagonal Bar Suppliers in India.

ASTM A479 Super Duplex Steel UNS S32760 Threaded Bar, UNS S32750 Bright Bar, UNS S32760 Hex Bar, Super Duplex Steel UNS S32750 Forged Bars, DIN 1.4410 Bright Bars, Super Duplex Steel UNS S32760 Polished Bar Manufacturer in India.
We are Manufacturer, Supplier & Exporter of Super Duplex Steel S32750 / S32760 Round Bar which has similar advantages as its matching part. Super Duplex Steel S32760 Round Bars is usually provided by means of a PRE that assures soaring confrontation to pitting weathering. The features of Super Duplex Steel S32760 Wire Mesh are extensively utilized in offshore, gas - oil manufacture and assessment, petrochemical and chemical processing, heat exchangers, etc. Super Duplex Steel UNS S32760 Rods has a microstructure of 50:50 austenite and ferrite. So as to ensure their quality, these Super Duplex Steel UNS S32750 Bars are tested on different parameters by our quality examiners.
Our WNR 1.4410 Bars provide immunity from chloride stress corrosion cracking, thermal conductivity and has a low coefficient of thermal expansion as well. We develop Super Duplex Bars in a way that they are usable in aggressive environments while always retaining properties. The size of the SUPER DUPLEX STEEL ROUND BARS (32750/32760) is from 10 mm to 10 mm dia and the length is from 100 mm to 6000 mm. both the round bars are present in different finishes like black, polish and bright. They are also available in different forms, thus now one can get it as per their suitability and budget. This Super Duplex Steel S32750 ASTM A276 Square Bars is designed for applications which require exceptional strength and corrosion resistance such as chemical processing, petrochemical, and seawater equipment etc.
Specification
| | |
| --- | --- |
| Grade | Super Duplex UNS S32750 | S32760 |
| Specification | EN, DIN, JIS, ASTM, BS, ASME, AISI |
| Standard | ASTM A276, ASME SA276 |
| Size | 6 mm to 120 mm |
| Diameter | 6 mm to 350 mm Diameter |
| Thickness | 100 mm to 600 mm Length |
| Tolerance | +/-0.2 mm or as per clients' requirements |
| Length | 1 Meter to 6 Meters, Custom cut lengths |
| Finish | Black, Bright Polished, Rough Turned, NO.4 Finish, Matt Finish, BA Finish |
| Form | Round Bars, Square Bars, Flat Bars, Threaded Bars, Hollow Bars, Hexagonal Bars, Triangular Bars |
| Application | Most commonly used in petroleum refineries, Boilers, Heat exchangers, Condensers, Pipelines, Cooling towers, Steam exhausts, Electric generation plants, On occasion will be found in fertilizer and chemical plants. |
Grade Specification
| | | |
| --- | --- | --- |
| STANDARD | WERKSTOFF NR. | UNS |
| Super Duplex S32750/S32760 | 1.4410 | S32750 / S32760 |
Chemical Composition
| | | | | | | | | | | |
| --- | --- | --- | --- | --- | --- | --- | --- | --- | --- | --- |
| Grade | C | Mn | Si | P | S | Cr | Mo | Ni | N | Fe |
| S32750 | 0.030 max | 1.20 max | 0.80 max | 0.035 max | 0.020 max | 24.00 – 26.00 | 3.00 – 5.00 | 6.00 – 8.00 | 0.24 – 0.32 | 58.095 min |
| S32760 | 0.05 max | 1.00 max | 1.00 max | 0.030 max | 0.010 max | 24.00 – 26.00 | 3.00 – 4.00 | 6.00 – 8.00 | 0.20 – 0.30 | 57.61 min |
Mechanical Properties
| | | | | |
| --- | --- | --- | --- | --- |
| Grades | Density (g/cm 3) | Density (lb/in 3) | Melting Point (°C) | Melting Point (°F) |
| S32750/S32760 | 7.8 | 0.281 | 1350 | 2460 |
Other Types of Super Duplex Steel Round Bars
Super Duplex Steel UNS S32760 Bars
2507 Round Bars
Super Duplex Stainless Steel S32750 Rods
UNS S32760 Hexagonal Bar
DIN 1.4410 Square Bar
Cold Rolled 2507 Round Bar Supplier
UNS S32750 Square Bar
Super Duplex S32750 Rods
ASTM SA276 2507 Bright Bar
Super Duplex S32750 Rectangular Bar
DIN 1.4410 Flat Bar
ASTM SA276 2507 Polished Bar
Super Duplex UNS S32750 Bright Bar
ASTM SA276 2507 Flat Bar
2507 Hex Bar Manufacturer
UNS S32750 Cold Drawn Round Bar
Hot Rolled UNS S32760 Round Bar
Super Duplex Steel UNS S32750 Threaded Bar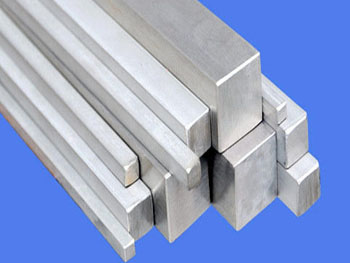 Super Duplex Steel Square Bars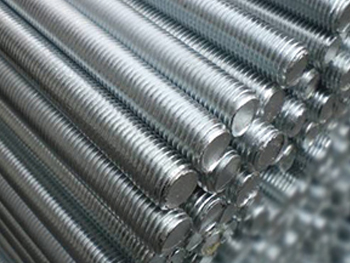 Super Duplex Steel Threaded Bars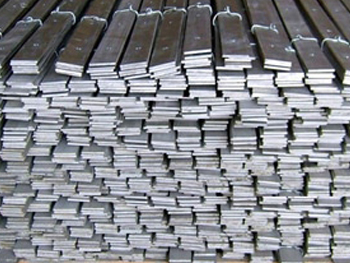 Super Duplex Steel Flat Bars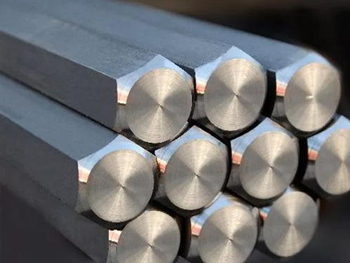 Super Duplex Steel Hex Bars
Cities We

Deliver to

Victor Steels Corporation manufactures and exports to multiple cities such as Mumbai, Thane, Navi Mumbai, Pune, Pimpri-Chinchwad, Vadodara, Kolkata, Gurgaon, Ahmedabad, Seoul, Hyderabad, Singapore, Abu Dhabi, Tehran, Calgary, Noida, Riyadh, London, Coimbatore, Jakarta, Istanbul, Bangkok, Kuwait City, Sharjah, Muscat, Edmonton, Busan, Mexico City, Doha, New Delhi, Bengaluru, Chennai, Surat, Bhopal, Ulsan, Faridabad, Houston, Dubai, Jeddah, Aberdeen, Cairo, Geoje-si, Perth, Santiago, Chandigarh, Indore, Kuala Lumpur, Rio de Janeiro, Dammam, Melbourne, Madrid, La Victoria, Bogota, Lahore, Los Angeles, Algiers, Chiyoda, Ankara, Ho Chi Minh City, Toronto, Hong Kong, Howrah, Sydney, Ahvaz, Karachi, Rajkot, Brisbane, Petaling Jaya, Ernakulam, Secunderabad, Gimhae-si, Al Jubail, Port-of-Spain, Thiruvananthapuram, Milan, Atyrau, Lagos, Hanoi, New York, Caracas, Vung Tau, Al Khobar, Manama, Montreal, Granada, Courbevoie, Visakhapatnam, Ludhiana, Moscow, Dallas, Haryana, Colombo
Countries We

Export to

Victor Steels Corporation manufactures and exports to various countries such as Saudi Arabia, Bangladesh, United States, United Arab Emirates, Canada, Angola, Argentina, Austria, Azerbaijan, Pakistan, Peru, Chile, Kuwait, Mexico, Malaysia, Nigeria, Serbia, Singapore, Taiwan, Chile, Venezuela, Ecuador, Netherlands, Brazil, Vietnam, South Africa, Nigeria, Mexico, Turkey, Hungary, Algeria, Belarus, Belgium, Bhutan, Bolivia, Bulgaria, Croatia, Czech Republic, Estonia, Finland, Greece, Italy, Japan, Libya, Colombia, Ghana, Iran, Denmark, Poland, Australia, Afghanistan, Bahrain, Costa Rica, Egypt, Iraq, Jordan, South Korea, Kazakhstan, Sri Lanka, Lithuania, Norway, Oman, Philippines, Poland, Qatar, Spain, France, United Kingdom, Indonesia, Israel, Iran, Russia, Romania, Thailand, Trinidad & Tobago,Tunisia, Ukraine, Yemen, Hong Kong, Gabon, China, Portugal, Switzerland, New Zealand, Sweden, Slovakia, Kenya, Lebanon, Morocco, Mongolia