Cu-Ni 70/30 Bar, Cupro Nickel 70/30 Hexagonal Bar, ASTM B151 Cu-Ni Threaded Bar, Cu-Ni 70/30 Flat Bar, ASTM B151 Cu-Ni Hex Bar, 70/30 Cu-Ni Forged Bars, Cu-Ni 70/30 Round Bar Manufacturer in India.

ASTM B151 Cupro Nickel 70/30 Round Bars, 70/30 Cupro Nickel Triangular Bar, 70/30 Copper Nickel Polished Bar, Cu-Ni UNS C71500 Bright Bar, Cu-Ni 70/30 Square Bar, Cu-Ni WERKSTOFF NR. 2.0882 Round Bars Suppliers in India.
We are Manufacturer, Supplier & Exporter of Cu-Ni 70 / 30 (C71500) Round Bars that are actually manufactured from High Quality of Standard Raw Materials and are designed as per with national and international standards. Non-marine applications for Cupronickel 70 / 30 Round Bars include cryogenic applications and silver-colored coins. These Cu-Ni 70 / 30 Round Bars are antimicrobial. Bacteria, viruses and fungi cannot survive on the surfaces of our Copper-Nickel 70 / 30 Bars. Copper Nickel C71500, also known as 70/30 Copper Nickel, offers excellent corrosion resistance, especially in marine saltwater environments. The main wrought Copper Nickel alloys chosen for seawater service contain 10% or 30% Nickel.
Temperatures between 927 and 1038 Degree C (1700 Degree F and 1900 Degree F) are suitable for Cupro Nickel 70 / 30 Rods. The small iron content, gives the Copper Nickel 70 / 30 Rods an extraordinary resistance to general corrosion and stress corrosion cracking, making it very suitable and ideal for the marine or industrial industries. The high oxidation resistance of these Copper Nickel 90 / 10 Wires (UNS C70600) is visible in moist air and steam. High ductility and toughness, makes Copper Nickel 90 / 10 Rods popular grade for marine, architectural and industrial applications. These are accessible to customers worldwide in a different range of wall thicknesses, diameters, and sizes at affordable rates. You can customize your preference on certain demand and process before buying.
Specification
| | |
| --- | --- |
| Grade | Copper Nickel 70-30 / UNS C71500 / Werkstoff Nr. 2.0882 |
| Specification | EN, DIN, JIS, ASTM, BS, ASME, AISI |
| Standard | ASTM B151 / ASME SB151 |
| Size | 5 mm To 500 mm |
| Round Bars | 6 mm to 120 mm |
| Square Bars | 10 mm to 200 mm |
| Finish | Black, Bright Polished, Rough Turned, NO.4 Finish, Matt Finish, BA Finish |
| Form | Round Bars, Square Bars, Flat Bars, Threaded Bars, Hollow Bars, Hexagonal Bars, Triangular Bars |
Grade Specification
| | | |
| --- | --- | --- |
| STANDARD | WERKSTOFF NR. | UNS |
| Cupro Nickel 70/30 | 2.0882 | C71500 |
Chemical Composition
| | | | | | | |
| --- | --- | --- | --- | --- | --- | --- |
| Grade | Cu | Mn | Pb | Ni | Fe | Zn |
| Cupro Nickel 70/30 | 65 min | 1.0 max | 0.05 max | 29-33 max | 0.4-1.0 max | 1 max |
Mechanical Properties
| | | | | |
| --- | --- | --- | --- | --- |
| Density | Melting Point | Tensile Strength | Yield Strength (0.2%Offset) | Elongation |
| 0.323 lb/in3 at 68 F | 2260 F | 50000 psi | 20000 psi | 30 % |
Other Types of Cupro Nickel 70/30 Round Bars
Cu-Ni 70/30 Bars Supplier
Cooper Nickel 70/30 Round Bars Exporter
UNS C71500 Flat Bars
ASME SB 111 Cu-Ni 70/30 Forged Bars
Werkstoff Nr. 2.0882 Bright Bars
Cupro Nickel 70/30 Hexagon Bars
70/30 Copper Nickel Rods Exporter
ASTM B111 Cu-Ni 70/30 Hex Bar i
Cu-Ni C71500 Cold Drawn Bars
ASME SB 111 Hollow Bar Supplier
Werkstoff Nr. 2.0882 Threaded Rods
Cu-Ni 70/30 Welding Rods
70/30 Copper Nickel C71500 Round Rods
ASTM B111 Forged Round Bars
Cupro Nickel 70/30 Black Bars
Cu-Ni C71500 Square Bars Stockiest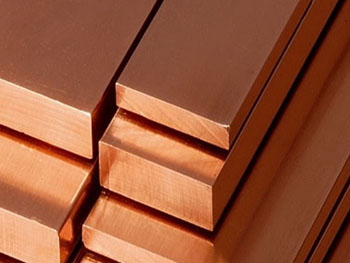 Cupro Nickel 70/30 Square Bars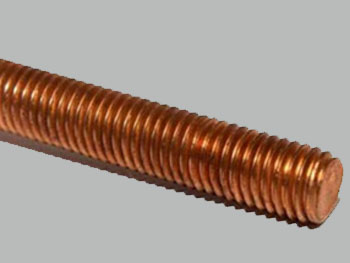 Cupro Nickel 70/30 Threaded Bars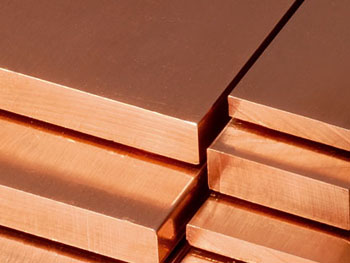 Cupro Nickel 70/30 Flat Bars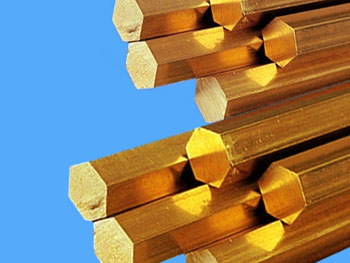 Cupro Nickel 70/30 Hex Bars
Cities We

Deliver to

Victor Steels Corporation manufactures and exports to multiple cities such as Mumbai, Thane, Navi Mumbai, Pune, Pimpri-Chinchwad, Vadodara, Kolkata, Gurgaon, Ahmedabad, Seoul, Hyderabad, Singapore, Abu Dhabi, Tehran, Calgary, Noida, Riyadh, London, Coimbatore, Jakarta, Istanbul, Bangkok, Kuwait City, Sharjah, Muscat, Edmonton, Busan, Mexico City, Doha, New Delhi, Bengaluru, Chennai, Surat, Bhopal, Ulsan, Faridabad, Houston, Dubai, Jeddah, Aberdeen, Cairo, Geoje-si, Perth, Santiago, Chandigarh, Indore, Kuala Lumpur, Rio de Janeiro, Dammam, Melbourne, Madrid, La Victoria, Bogota, Lahore, Los Angeles, Algiers, Chiyoda, Ankara, Ho Chi Minh City, Toronto, Hong Kong, Howrah, Sydney, Ahvaz, Karachi, Rajkot, Brisbane, Petaling Jaya, Ernakulam, Secunderabad, Gimhae-si, Al Jubail, Port-of-Spain, Thiruvananthapuram, Milan, Atyrau, Lagos, Hanoi, New York, Caracas, Vung Tau, Al Khobar, Manama, Montreal, Granada, Courbevoie, Visakhapatnam, Ludhiana, Moscow, Dallas, Haryana, Colombo
Countries We

Export to

Victor Steels Corporation manufactures and exports to various countries such as Saudi Arabia, Bangladesh, United States, United Arab Emirates, Canada, Angola, Argentina, Austria, Azerbaijan, Pakistan, Peru, Chile, Kuwait, Mexico, Malaysia, Nigeria, Serbia, Singapore, Taiwan, Chile, Venezuela, Ecuador, Netherlands, Brazil, Vietnam, South Africa, Nigeria, Mexico, Turkey, Hungary, Algeria, Belarus, Belgium, Bhutan, Bolivia, Bulgaria, Croatia, Czech Republic, Estonia, Finland, Greece, Italy, Japan, Libya, Colombia, Ghana, Iran, Denmark, Poland, Australia, Afghanistan, Bahrain, Costa Rica, Egypt, Iraq, Jordan, South Korea, Kazakhstan, Sri Lanka, Lithuania, Norway, Oman, Philippines, Poland, Qatar, Spain, France, United Kingdom, Indonesia, Israel, Iran, Russia, Romania, Thailand, Trinidad & Tobago,Tunisia, Ukraine, Yemen, Hong Kong, Gabon, China, Portugal, Switzerland, New Zealand, Sweden, Slovakia, Kenya, Lebanon, Morocco, Mongolia