ASTM B122 Copper Nickel 70-30 Pipe Fitting, C71500 Copper Nickel Welded Fitting, MSS-SP-43 Cu-Ni 70-30 Reducer, UNS C71500 Copper Nickel 90Deg & 45 Deg Elbow Suppliers in Mumbai,India.

Copper Nickel 70-30 Elbow,70-30 Cupro Nickel Seamless Pipe Fitting, Werkstoff Nr. 2.0882 Cu-Ni 70-30 Butt weld Fittings, ASME B16.28 Cu-Ni 70-30 Short Radius Elbow Manufacturer in Mumbai,India.
We are Manufacturer, Supplier & Exporter of Copper nickel 70 30 pipe fittings are the types of pipes that assure the great resistance to corrosion and fabrications. These pipe fittings are engaged in providing a wide range and types. on the other hand, these are presented in various dimensions and sizes according to the needs and requirement of the customers. We are manufacturing this pipe fitting material in accordance with the various industries standards and to meet the specific demand of our client. We offer well-tested pipe fitting material with proper packaging to ensure safe packaging of the product during the last stage of manufacturing.
Our Curpo Nickel UNS C71500 70/30 Buttweld Pipe Fittings is renowned for its big and strong widespread resistance to sea water. Due to eminent alloy absorption, these Copper Nickel 70/30 Pipe Fittings are extensively used as the connectors for piping systems in the power generation and ship building industry. With 70% Copper and 30% Nickel, our CuproNickel 5D Elbows have a tensile strength of 52,000 psi, making them robust enough to perform in high-velocity seawaters and brackish waters. Whereas, UNS C71500 Pipe Couplings resist biofouling forming a protective oxide layer, able to work under high pressures and temperatures as well as turbulence creating areas.
Specification
| | |
| --- | --- |
| Grade | Cu-Ni 70-30 | UNS C71500 |
| Standard | ASTM B466, B467, B171, B122 / ASME SB466, SB466, SB467, SB171, SB122 |
| Brass | ASTM B16 ASTM B 453 |
| Tube Size | 6mm to 38mm to 1/4″ to 1 1/2″ |
| Thread | NPT, BSP, BSPT, UNF, ISO, SAE etc. |
| Pressure Rating | 70-300PSI for Copper Nickel, 300/1000/3000PSI for Brass |
| Tube To Union | Tube to Union, Union Tee, Reducing Elbow, Bulkhead Union, Union Elbow, Union Cross |
| Tube To Male Fittings | Male Connector, Male Elbow NPT, Male Bulkhead Connector, Male Run Tee, Male Branch Tee |
| Tube To Female Fittings | Connector NPT Imperial Series, Female Elbow Connector NPT Metric Series, Female Connector BSP/BCu-NiP, Female Bulkhead Connector, Female Elbow, Female Run Tee, Female Branch Tee |
Grade Specification
| | | |
| --- | --- | --- |
| STANDARD | UNS | WERKSTOFF NR. |
| Cupro Nickel 70/30 | C71500 | 2.0882 |
Chemical Composition
Cu-Ni 70/30
Cu
Pb
Mn
Fe
Zn
Ni

65.0 min

0.05 max

1.0 max

0.4-1.0

1 max

29 – 33
Mechanical Properties
| | | | | |
| --- | --- | --- | --- | --- |
| Density | Melting Point | Yield Strength (0.2%Offset) | Tensile Strength | Elongation |
| 0.323 lb/in3 at 68 F | 2260 F | 20000 psi | 50000 psi | 30 % |
Other Types of Cu-Ni 70/30 Pipe Fittings
Cupro Nickel 70-30 Tube to Union
Copper Nickel Cu-Ni 70-30 Male Elbow NPT
Cu-Ni 70-30 Male Bulkhead Connector
UNS C71500 Copper Female Branch Tee
UNS C71500 Copper Union Cross
ASME SB466 Copper 70-30 Female Run Tee
UNS C71500 Cupro Nickel Reducing Elbow
WNR. 2.0882 Cupro Nickel Female Connector BSP/BSSP
Cu-Ni 70-30 Male Connector
Copper 70-30 Connector NPT Imperial Series
Cu-Ni 70-30 Bulkhead Union
UNS C71500 Copper Union Elbow
Cu-Ni 70-30 Male Run Tee
ASTM B466 70-30 Female Bulkhead Connector
SUS 70-30 Female Elbow Connector NPT Metric Series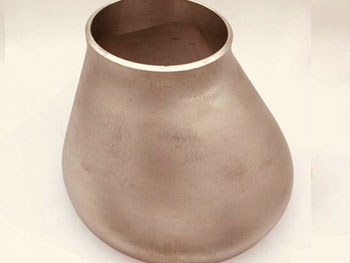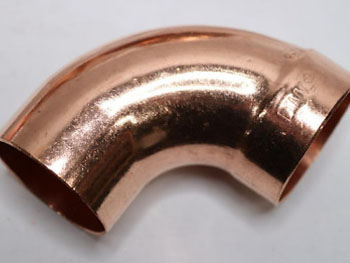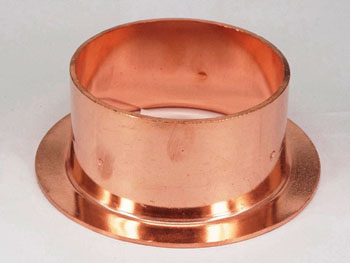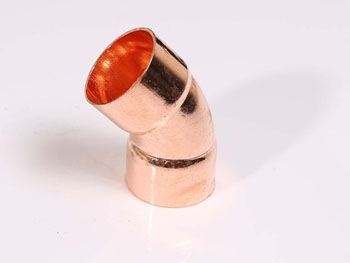 Cu-Ni 70/30 Long Reducer Elbow
Cities We

Deliver to

Victor Steels Corporation manufactures and exports to multiple cities such as Mumbai, Thane, Navi Mumbai, Pune, Pimpri-Chinchwad, Vadodara, Kolkata, Gurgaon, Ahmedabad, Seoul, Hyderabad, Singapore, Abu Dhabi, Tehran, Calgary, Noida, Riyadh, London, Coimbatore, Jakarta, Istanbul, Bangkok, Kuwait City, Sharjah, Muscat, Edmonton, Busan, Mexico City, Doha, New Delhi, Bengaluru, Chennai, Surat, Bhopal, Ulsan, Faridabad, Houston, Dubai, Jeddah, Aberdeen, Cairo, Geoje-si, Perth, Santiago, Chandigarh, Indore, Kuala Lumpur, Rio de Janeiro, Dammam, Melbourne, Madrid, La Victoria, Bogota, Lahore, Los Angeles, Algiers, Chiyoda, Ankara, Ho Chi Minh City, Toronto, Hong Kong, Howrah, Sydney, Ahvaz, Karachi, Rajkot, Brisbane, Petaling Jaya, Ernakulam, Secunderabad, Gimhae-si, Al Jubail, Port-of-Spain, Thiruvananthapuram, Milan, Atyrau, Lagos, Hanoi, New York, Caracas, Vung Tau, Al Khobar, Manama, Montreal, Granada, Courbevoie, Visakhapatnam, Ludhiana, Moscow, Dallas, Haryana, Colombo
Countries We

Export to

Victor Steels Corporation manufactures and exports to various countries such as Saudi Arabia, Bangladesh, United States, United Arab Emirates, Canada, Angola, Argentina, Austria, Azerbaijan, Pakistan, Peru, Chile, Kuwait, Mexico, Malaysia, Nigeria, Serbia, Singapore, Taiwan, Chile, Venezuela, Ecuador, Netherlands, Brazil, Vietnam, South Africa, Nigeria, Mexico, Turkey, Hungary, Algeria, Belarus, Belgium, Bhutan, Bolivia, Bulgaria, Croatia, Czech Republic, Estonia, Finland, Greece, Italy, Japan, Libya, Colombia, Ghana, Iran, Denmark, Poland, Australia, Afghanistan, Bahrain, Costa Rica, Egypt, Iraq, Jordan, South Korea, Kazakhstan, Sri Lanka, Lithuania, Norway, Oman, Philippines, Poland, Qatar, Spain, France, United Kingdom, Indonesia, Israel, Iran, Russia, Romania, Thailand, Trinidad & Tobago,Tunisia, Ukraine, Yemen, Hong Kong, Gabon, China, Portugal, Switzerland, New Zealand, Sweden, Slovakia, Kenya, Lebanon, Morocco, Mongolia