Stainless Steel 347/347H Stud Bolts, SS 347 hex head screw, Steel 347H Head Square Neck Bolts, Steel 347 Spring Washers, SS 347/347H Threaded stud, Steel S34709 Hex Domed Cap Nuts, Steel 347 Plain Washer Suppliers in India.

Stainless Steel UNS S34700 Mushroom Head Square Neck Bolts, UNS S34709 Steel Washers, Steel 347H Self Tapping Screw, SS 347/347H Socket Screw, 347 Stainless Steel Hexagon Nut Manufacturer in India.
We are Manufacturer, Supplier & Exporter of Stainless Steel 347 / 347H Fasteners that are being designed as per the national and international standard quality of raw materials and thus making sure of their durability and high quality. SS 347 Fasteners (WNR 1.4550) are used in corrosive environments where temperatures may cycle to over 800º F (425º C). Stainless Steel 347 Fasteners (UNS S34700) has a slightly improved corrosion resistance over other alloys of stainless steel in strongly oxidizing environments as a result of the addition of columbium (niobium) and tantalum.SS 347 Fasteners is generally used in rocket engine components, soaring temp gaskets and development joints, etc.
We provide the same in diverse types like Stainless Steel 347 / 347H Nuts, Stainless Steel 347 / 347H Bolts, Stainless Steel 347 / 347H Washers, and Stainless Steel 347 / 347H Stud Bolt. Moreover, we also provide these with respect to quality tested. Made accessible in a range of sizes and finishing, these Alloy 347H Fasteners and Alloy 347H Fasteners are very much demanded for their dimensional delicacy and corrosion resistance. SS 347H Fasteners stabilized with Tantalum and Niobium offering them excellent high-temperature serviceability. Our UNS S34709 SS 347H Washers are hardware devices that mechanically fastened or clamped, either permanently or temporarily. They are quick to fit and remove too.
Specification
| | |
| --- | --- |
| Grade | Stainless Steel 347/347H | SS 347/347H | UNS S34700/S34709 |
| Specification | IS, BS, ASTM, ASME |
| Standard | ASTM A193 ASME SA193 |
| Length | 3mm to 200mm |
| Size | 3/6" to 2", M3 - M56, Custom Sizes |
| Form | Screw, Nuts, Bolts, Washers |
| Application | Automobile Industry, Engineering, Oil & Gas, Heat exchanger and condenser, Refineries & Petrochemicals, Power plants, Desalination Plants, Ship building |
Grade Specification
Grade
UNS No
Old British
Euronorm
Swedish SS
Japanese JIS
BS
En
No
Name
347
S34700
–
X6CrNiNb18-10
1.4550
–
–
–
347H
S34709
–
–
1.4961
–
–
–
Physical Properties
Grade
Density (kg/m3)
Elastic Modulus (GPa)
Mean Coefficient of Thermal Expansion (m/m/0C)
Thermal Conductivity (W/m.K)
Specific Heat 0-1000C (J/kg.K)
Electrical Resistivity (n.m)
0-1000C
0-3150C
0-5380C
at 1000C
at 5000C
347
8000
193
17.2
17.8
18.4
16.2
21.5
500
720
347H
8000
193
17.2
17.8
18.4
16.2
21.5
500
720
Mechanical Properties
Grade
Tensile Strength (MPa) min
Yield Strength 0.2% Proof (MPa) min
Elongation (% in 50mm) min
Hardness
Rockwell B (HR B) max
Brinell (HB) max
347
515
205
40
95
201
347H
515
205
40
92
201
Other Types of Stainless Steel 347/347H Fasteners
Stainless Steel 347 / 347H Fasteners
ASME SA193 Nuts
SS 347H Bolts Supplier
ASTM A193 Washers Exporter
347H SS Stud Bolt
ASTM / ASME - A/ SA 193 Socket Cap Screw
SS DIN 1.4550 / 1.4961 Bolts
UNS S34700 Self Locking Nuts
ASME SA193 347 Studbolt
SS Round 347H Head Bolts
Stainless Steel 347 Double Ended Stud
UNS S34700 / S34709 Stud Bolt
347 Stainless Steel Coupler Nuts Dealer
UNS S34700 spring washer
Stainless Steel 347 Flat Washer
SS 347H Countersunk Slotted Screw
ASME SA193 347 Double Ended Stud
SS 347H Tie Bar Exporter
Stainless Steel 347 Square Bolts Traders
UNS S34700 Punched Washer
Stainless Steel 347 Lock Nut Supplier
SS 347H Coupler Nuts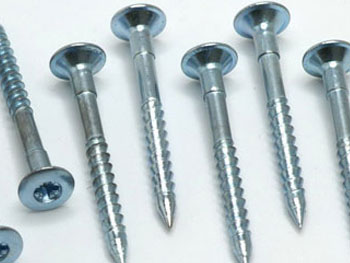 Stainless Steel 347/347H Screw
Stainless Steel 347/347H Nuts
Stainless Steel 347/347H Washers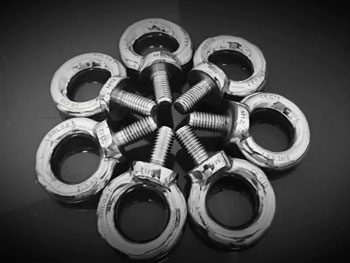 Stainless Steel 347/347H Eye Bolts
Cities We

Deliver to

Victor Steels Corporation manufactures and exports to multiple cities such as Mumbai, Thane, Navi Mumbai, Pune, Pimpri-Chinchwad, Vadodara, Kolkata, Gurgaon, Ahmedabad, Seoul, Hyderabad, Singapore, Abu Dhabi, Tehran, Calgary, Noida, Riyadh, London, Coimbatore, Jakarta, Istanbul, Bangkok, Kuwait City, Sharjah, Muscat, Edmonton, Busan, Mexico City, Doha, New Delhi, Bengaluru, Chennai, Surat, Bhopal, Ulsan, Faridabad, Houston, Dubai, Jeddah, Aberdeen, Cairo, Geoje-si, Perth, Santiago, Chandigarh, Indore, Kuala Lumpur, Rio de Janeiro, Dammam, Melbourne, Madrid, La Victoria, Bogota, Lahore, Los Angeles, Algiers, Chiyoda, Ankara, Ho Chi Minh City, Toronto, Hong Kong, Howrah, Sydney, Ahvaz, Karachi, Rajkot, Brisbane, Petaling Jaya, Ernakulam, Secunderabad, Gimhae-si, Al Jubail, Port-of-Spain, Thiruvananthapuram, Milan, Atyrau, Lagos, Hanoi, New York, Caracas, Vung Tau, Al Khobar, Manama, Montreal, Granada, Courbevoie, Visakhapatnam, Ludhiana, Moscow, Dallas, Haryana, Colombo
Countries We

Export to

Victor Steels Corporation manufactures and exports to various countries such as Saudi Arabia, Bangladesh, United States, United Arab Emirates, Canada, Angola, Argentina, Austria, Azerbaijan, Pakistan, Peru, Chile, Kuwait, Mexico, Malaysia, Nigeria, Serbia, Singapore, Taiwan, Chile, Venezuela, Ecuador, Netherlands, Brazil, Vietnam, South Africa, Nigeria, Mexico, Turkey, Hungary, Algeria, Belarus, Belgium, Bhutan, Bolivia, Bulgaria, Croatia, Czech Republic, Estonia, Finland, Greece, Italy, Japan, Libya, Colombia, Ghana, Iran, Denmark, Poland, Australia, Afghanistan, Bahrain, Costa Rica, Egypt, Iraq, Jordan, South Korea, Kazakhstan, Sri Lanka, Lithuania, Norway, Oman, Philippines, Poland, Qatar, Spain, France, United Kingdom, Indonesia, Israel, Iran, Russia, Romania, Thailand, Trinidad & Tobago,Tunisia, Ukraine, Yemen, Hong Kong, Gabon, China, Portugal, Switzerland, New Zealand, Sweden, Slovakia, Kenya, Lebanon, Morocco, Mongolia