Stainless Steel 316 Fasteners, S31600 Steel Nuts, S31635 Socket Set Screws, UNS S31603 Mushroom Head Square Neck Bolts, SS 316L Screw, Steel 316/316L Plain Washer, SS 316Ti Self Tapping Screw, SS 316L Stud Bolts Manufacturer in India.

Stainless Steel 316/316L Bolts, Steel 316Ti Self Tapping Screw, UNS S31603 Steel Washers, Stainless Steel 316 Stud Bolts, SS 316L hex head screw, SS 316Ti Threaded stud, Stainless Steel 316/316Ti Anchore Screw Suppliers in India.
We are Manufacturer, Supplier & Exporter of Stainless Steel 316/316L/316TI Fasteners, which are easily available from us at industry leading price. The addition of molybdenum and slightly higher nickel content make SS 316 Fasteners (UNS S31600) suitable for architectural applications in severe settings, from polluted marine environments to areas with sub-zero temperatures. SS 316 / 316L Fasteners has austenite as their primary phase (face centered cubic crystal), which further has excellent forming and welding characteristics. Grade 316 Stud Bolts are more resistant to general corrosion and pitting/crevices than conventional austenitic stainless steels.
We are involved in offering our customers with Stainless Steel 316 / 316L / 316Ti Fasteners that are equipped with strong materials and modern technologies. These Stainless Steel 316 / 316L / 316Ti Fasteners are ideal for assembly, straightening, fabrication, quality control, maintenance, product testing, bending, forming, punching and shearing. Stainless Steel 316L Fasteners are widely demanded by various industries such as Heat Exchangers, Chemical and fuel tankers, Instrumentation Tubes, food industries, chemical industries, electrical industries, generator industries, shaft industries, cement industries, gas industries, power projects etc. Our range of Stainless Steel 316/316L/316Ti Fasteners/Screws is molybdenum-alloyed steel and is the second most common austenite stainless steel (after grade 304).
Specification
| | |
| --- | --- |
| Grade | Stainless Steel 316/316L/316Ti | SS 316/316L/316Ti | UNS S31600/S31603/S31635 |
| Specification | IS, BS, ASTM, ASME |
| Standard | ASTM A193 ASME SA193 |
| Length | 3mm to 200mm |
| Size | 3/6" to 2", M3 - M56, Custom Sizes |
| Form | Screw, Nuts, Bolts, Washers |
| Application | Automobile Industry, Engineering, Oil & Gas, Heat exchanger and condenser, Refineries & Petrochemicals, Power plants, Desalination Plants, Ship building |
Grade Specification
| | | | | | | | |
| --- | --- | --- | --- | --- | --- | --- | --- |
| STANDARD | WERKSTOFF NR. | UNS | JIS | BS | GOST | AFNOR | EN |
| SS 316 | 1.4401 / 1.4436 | S31600 | SUS 316 | 316S31 / 316S33 | - | Z7CND17‐11‐02 | X5CrNiMo17-12-2 / X3CrNiMo17-13-3 |
| SS 316L | 1.4404 / 1.4435 | S31603 | SUS 316L | 316S11 / 316S13 | 03Ch17N14M3 / 03Ch17N14M2 | Z3CND17‐11‐02 / Z3CND18‐14‐03 | X2CrNiMo17-12-2 / X2CrNiMo18-14-3 |
| SS 316Ti | 1.4571 | S31635 | SUS 316Ti | 320S31 | 08Ch17N13M2T | Z6CNDT17‐122 | X6CrNiMoTi17-12-2 |
Physical Properties
Grade
Density (kg/m3)
Elastic Modulus (GPa)
Mean Coefficient of Thermal Expansion (m/m/0C)
Thermal Conductivity (W/m.K)
Specific Heat 0-1000C (J/kg.K)
Electrical Resistivity (n.m)
0-1000C
0-3150C
0-5380C
at 1000C
at 5000C
316 – 316L
8000
193
15.9
16.2
17.5
16.3
21.5
500
740
316Ti
8000
193
17.2
17.8
18.4
16.2
21.5
500
720
Mechanical Properties
Grade
Tensile Strength (MPa) min
Yield Strength 0.2% Proof (MPa) min
Elongation (% in 50mm) min
Hardness
Rockwell B (HR B) max
Brinell (HB) max
316 – 316L
515
205
40
95
217
316Ti
515
205
35
75
205
Other Types of Stainless Steel 316/316L/316TI Fasteners
316 SS Blind Rivet
Stainless Steel 316L/316Ti Fasteners
ASME SA193 Industrial Washers
SS 316 Threaded Screw
UNS S31603 Steel Industrial Screws
316 Stainless Steel Stud Bolts
UNS S31600 Hexagon Nut
Stainless Steel 316 Fasteners
Steel S31600 Screw
ASME SA193 Industrial Nuts
Steel 316Ti Industrial Bolts
ASTM A193 Socket Head Cap Screw
316Ti SS Head Square Neck Bolts
ASTM A193 Hex Domed Cap Nuts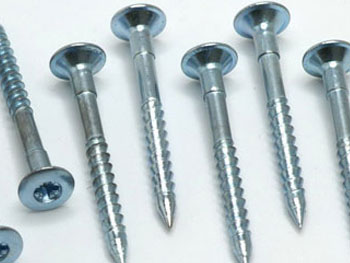 Stainless Steel 316/316L/316TI Screw
Stainless Steel 316/316L/316TI Nuts
Stainless Steel 316/316L/316TI Washers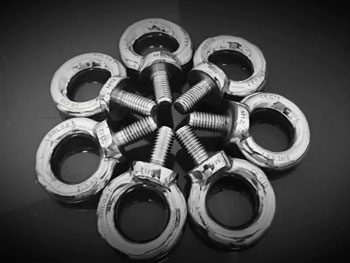 Stainless Steel 316/316L/316TI Eye Bolts
Cities We

Deliver to

Victor Steels Corporation manufactures and exports to multiple cities such as Mumbai, Thane, Navi Mumbai, Pune, Pimpri-Chinchwad, Vadodara, Kolkata, Gurgaon, Ahmedabad, Seoul, Hyderabad, Singapore, Abu Dhabi, Tehran, Calgary, Noida, Riyadh, London, Coimbatore, Jakarta, Istanbul, Bangkok, Kuwait City, Sharjah, Muscat, Edmonton, Busan, Mexico City, Doha, New Delhi, Bengaluru, Chennai, Surat, Bhopal, Ulsan, Faridabad, Houston, Dubai, Jeddah, Aberdeen, Cairo, Geoje-si, Perth, Santiago, Chandigarh, Indore, Kuala Lumpur, Rio de Janeiro, Dammam, Melbourne, Madrid, La Victoria, Bogota, Lahore, Los Angeles, Algiers, Chiyoda, Ankara, Ho Chi Minh City, Toronto, Hong Kong, Howrah, Sydney, Ahvaz, Karachi, Rajkot, Brisbane, Petaling Jaya, Ernakulam, Secunderabad, Gimhae-si, Al Jubail, Port-of-Spain, Thiruvananthapuram, Milan, Atyrau, Lagos, Hanoi, New York, Caracas, Vung Tau, Al Khobar, Manama, Montreal, Granada, Courbevoie, Visakhapatnam, Ludhiana, Moscow, Dallas, Haryana, Colombo
Countries We

Export to

Victor Steels Corporation manufactures and exports to various countries such as Saudi Arabia, Bangladesh, United States, United Arab Emirates, Canada, Angola, Argentina, Austria, Azerbaijan, Pakistan, Peru, Chile, Kuwait, Mexico, Malaysia, Nigeria, Serbia, Singapore, Taiwan, Chile, Venezuela, Ecuador, Netherlands, Brazil, Vietnam, South Africa, Nigeria, Mexico, Turkey, Hungary, Algeria, Belarus, Belgium, Bhutan, Bolivia, Bulgaria, Croatia, Czech Republic, Estonia, Finland, Greece, Italy, Japan, Libya, Colombia, Ghana, Iran, Denmark, Poland, Australia, Afghanistan, Bahrain, Costa Rica, Egypt, Iraq, Jordan, South Korea, Kazakhstan, Sri Lanka, Lithuania, Norway, Oman, Philippines, Poland, Qatar, Spain, France, United Kingdom, Indonesia, Israel, Iran, Russia, Romania, Thailand, Trinidad & Tobago,Tunisia, Ukraine, Yemen, Hong Kong, Gabon, China, Portugal, Switzerland, New Zealand, Sweden, Slovakia, Kenya, Lebanon, Morocco, Mongolia