Super Duplex Steel S32750 Stud Bolts, Super Duplex Steel S32750 hex head screw, Super Duplex Steel UNS S32760 Mushroom Head Square Neck Bolts, Super Duplex S32760 Spring Washers Manufacturer in India.

Super Duplex S32750 Self Tapping Screw, Super Duplex Steel S32750 Threaded stud, Super Duplex Steel S32760 Socket Screw, S32750/S32760 Super Duplex Steel Hexagon Nut, Super Duplex S32750 Head Square Neck Bolts Suppliers in India.
We are Manufacturer, Supplier & Exporter of Super Duplex Steel UNS S32750/ UNS S32760 Fasteners in India. Uses of Super Duplex Steel Fasteners (UNS S32750) include heat exchangers, pressure vessels and boilers, fire-fighting systems, desalination plants, high pressure RO-plant and seawater piping, absorber towers, ducting & piping and power industry FGD systems. The duplex microstructure gives this grade high strength Super Duplex UNS S32750 Bars a low coefficient of thermal expansion and higher heat conductivity than austenitic steels and is suitable for working temperatures up to 300°C. Super Duplex Alloy UNS S32760 Round Bars is used for sour service and having gained ASME Approval for Pressure Vessel applications.
These UNS S32750 Super Duplex Steel Fasteners offers high resistance to local and uniform corrosion because of their high content of chromium, molybdenum and nitrogen. This high chromium, nitrogen and molybdenum content in our UNS S32760 Super Duplex Steel Fasteners results in excellent resistance to chloride pitting and crevice corrosion attack. Super Duplex S32750 Square Bolts is not generally suitable for use at temperatures above 300 Degree C as it suffers from precipitation neither of brittle micro constituents, nor below -50 Degree C because of its ductile – to – brittle – transition. Although Super Duplex S32760 Square Nuts has good high temperature oxidation resistance, this grade – like other duplex stainless steels – suffers from embrittlement if held for even short times at temperatures above 300 Degree C.
Specification
| | |
| --- | --- |
| Grade | Super Duplex Steel | UNS S32750 | S32760 |
| Specification | IS, BS, ASTM, ASME |
| Standard | ASTM A479 ASME SA479 |
| Length | 3mm to 200mm |
| Size | 3/6" to 2", M3 - M56, Custom Sizes |
| Form | Screw, Nuts, Bolts, Washers |
| Application | Automobile Industry, Engineering, Oil & Gas, Heat exchanger and condenser, Refineries & Petrochemicals, Power plants, Desalination Plants, Ship building |
Grade Specification
| | | |
| --- | --- | --- |
| STANDARD | UNS | WERKSTOFF NR. |
| Super Duplex S32750 | S32750 | 1.4410 |
| Super Duplex S32760 | S32760 | 1.4410 |
Chemical Composition
S32750 / S32760
C
N
P
Si
Mn
Mo
Ni
Cr
S
Other
0.030
0.24/0.32
0.035
0.80
1.20
3.0/5.0
6.00/8.00
24.0/26.0
0.020
Cu:0.50
Mechanical Properties
S32750 / S32760
Density
Melting Point
Yield Strength (0.2%Offset)
Tensile Strength
Elongation
7.8 g/cm3
1350 °C (2460 °F)
Psi – 80000 , MPa – 550
Psi – 116000 , MPa – 800
15 %
Other Types of Super Duplex Steel Fasteners
Super Duplex S32750 Hex Bolts
DIN 1.4410 Eye Bolts Exporter
Super Duplex S32760 Heavy Hex Nuts
ASTM F55 Heavy Hex Bolts
Super Duplex 2705 Lock Nut
DIN 1.4410 Square Bolts
Super Duplex S32750 Coupler Nuts
UNS S32760 Double Ended Stud
Super Duplex S32750 Countersunk Slotted Screw
ASME SF 55 UNS S32760 Fender Washer
Super Duplex S32750 U Bolts
DIN 1.4410 T-Head Bolts
Super Duplex 2705 Foundation Bolts
UNS S32760 Eye Bolts
Super Duplex S32750 Washers
UNS S32750 Cap Screw
Super Duplex 2705 Anchor Bolts
UNS S32750 Mushroom Head Square Neck Bolts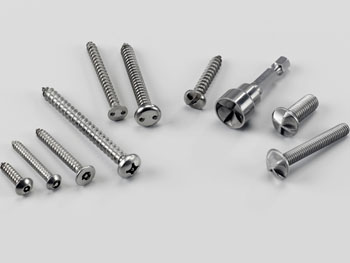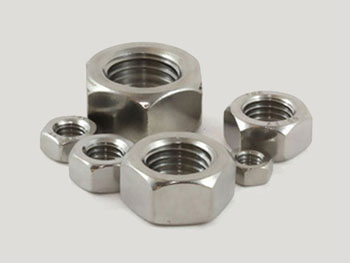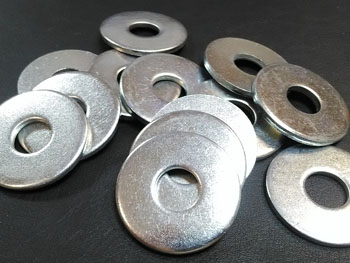 Super Duplex Steel Washers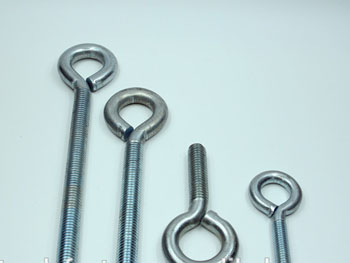 Super Duplex Steel Eye Bolts
Cities We

Deliver to

Victor Steels Corporation manufactures and exports to multiple cities such as Mumbai, Thane, Navi Mumbai, Pune, Pimpri-Chinchwad, Vadodara, Kolkata, Gurgaon, Ahmedabad, Seoul, Hyderabad, Singapore, Abu Dhabi, Tehran, Calgary, Noida, Riyadh, London, Coimbatore, Jakarta, Istanbul, Bangkok, Kuwait City, Sharjah, Muscat, Edmonton, Busan, Mexico City, Doha, New Delhi, Bengaluru, Chennai, Surat, Bhopal, Ulsan, Faridabad, Houston, Dubai, Jeddah, Aberdeen, Cairo, Geoje-si, Perth, Santiago, Chandigarh, Indore, Kuala Lumpur, Rio de Janeiro, Dammam, Melbourne, Madrid, La Victoria, Bogota, Lahore, Los Angeles, Algiers, Chiyoda, Ankara, Ho Chi Minh City, Toronto, Hong Kong, Howrah, Sydney, Ahvaz, Karachi, Rajkot, Brisbane, Petaling Jaya, Ernakulam, Secunderabad, Gimhae-si, Al Jubail, Port-of-Spain, Thiruvananthapuram, Milan, Atyrau, Lagos, Hanoi, New York, Caracas, Vung Tau, Al Khobar, Manama, Montreal, Granada, Courbevoie, Visakhapatnam, Ludhiana, Moscow, Dallas, Haryana, Colombo
Countries We

Export to

Victor Steels Corporation manufactures and exports to various countries such as Saudi Arabia, Bangladesh, United States, United Arab Emirates, Canada, Angola, Argentina, Austria, Azerbaijan, Pakistan, Peru, Chile, Kuwait, Mexico, Malaysia, Nigeria, Serbia, Singapore, Taiwan, Chile, Venezuela, Ecuador, Netherlands, Brazil, Vietnam, South Africa, Nigeria, Mexico, Turkey, Hungary, Algeria, Belarus, Belgium, Bhutan, Bolivia, Bulgaria, Croatia, Czech Republic, Estonia, Finland, Greece, Italy, Japan, Libya, Colombia, Ghana, Iran, Denmark, Poland, Australia, Afghanistan, Bahrain, Costa Rica, Egypt, Iraq, Jordan, South Korea, Kazakhstan, Sri Lanka, Lithuania, Norway, Oman, Philippines, Poland, Qatar, Spain, France, United Kingdom, Indonesia, Israel, Iran, Russia, Romania, Thailand, Trinidad & Tobago,Tunisia, Ukraine, Yemen, Hong Kong, Gabon, China, Portugal, Switzerland, New Zealand, Sweden, Slovakia, Kenya, Lebanon, Morocco, Mongolia