Stainless Steel 347 Socket Weld Fittings, SS 347H SW Laterial Tee, SS 347H Socket weld Pipe Elbow, 347H SS Forged Socket weld 90deg. Elbow, SS 347H Socket Weld Cross, SS WERKSTOFF NR. 1.4961 Socketweld Tee Manufacturer in India.

ASME SA182M SS 347H Socket weld Tee, 347H SS Socketweld Cap, ASTM A182 Stainless Steel 347 Socketweld Elbow, ASME SA182M SS 347 Socket weld Tee, 347 SS Socketweld Cap Suppliers in India.
We are Manufacturer, Supplier & Exporter of Stainless Steel 347/347H Socket Weld Forged Fittings (UNS S34700) in a wide range to our clients. Our Stainless Steel 347 Forged Socket Weld Fittings are variations of the elementary austenitic 18/8 Grade 304 by means of having an added Columbium content in it, where the institution of Columbium steadies the steel and removes carbide precipitation that consequently causes intergranular corrosion. Laboratory tests have shown that Stainless Steel 347H Forged Socket Weld Tee has far better fatigue strength under corrosive conditions. The force requirement for bending is about twice as high for Stainless Steel 347H Forged Socket Weld Cap, but when the proof strength is exceeded, the plastic deformation takes place just as easily in austenitic stainless steels.
Stainless Steel 347 Socket Weld Forged Fittings (UNS S34700) is a tantalum / columbium (niobium) stabilised austenitic nickel-chromium alloy that was industrialized to offer an 18-8 type steel by means of better-quality of intergranular-corrosion resistance. These Socket Weld forged fittings are contained Columbium that makes it austenitic stainless steel which even makes it resist carbide precipitations, it even protects it from the intergranular corrosion. This combination gets its stability from the use of chromium and tantalum and with that, it also gets its stress to creep rupture properties from it. We are proactive organization Specialist in Stainless Steel 347 Socket Weld Forged Pipe Elbows and Other Quality Products that meet and exceed customer`s specific requirements and thus ensure complete satisfaction.
Specification
| | |
| --- | --- |
| Grade | SS 347 | Stainless Steel 347 | UNS S34700, SS 347H | Stainless Steel 347H | UNS S34709 |
| Standard | ASTM A182 & ASME SA182 |
| Dimensions | ASME 16.11, MSS SP-79, 83, 95, 97, BS 3799 |
| Size | 1/8" NB to 4" NB (Socketweld & Screwed-Threaded) |
| Class | 2000 LBS, 3000 LBS, 6000 LBS, 9000 LBS |
| Form | Socket Weld Elbow, Socket Weld Tee, Socket Weld Cross, Socket Weld Cap, Socket Weld Coupling, Socket Weld Union , Socket Weld Plug, Socket Weld Lateral Tee. |
| Type | Socket Weld Fittings |
Grade Specification
| | | | | | | | |
| --- | --- | --- | --- | --- | --- | --- | --- |
| STANDARD | WERKSTOFF NR. | UNS | JIS | BS | GOST | AFNOR | EN |
| SS 347/SS 347H | 1.4550 | S34700/S34709 | SUS 347 | – | 08Ch18N12B | – | X6CrNiNb18-10 |
Chemical Composition
| | | | | | | | | | |
| --- | --- | --- | --- | --- | --- | --- | --- | --- | --- |
| Grade | C | Mn | Si | P | S | Cr | Cb | Ni | Fe |
| SS 347 | 0.08 max | 2 max | 1.0 max | 0.045 max | 0.030 max | 17 – 20 | 10xC – 1.10 | 9 – 13 | 62.74 min |
| SS 347H | 0.04-0.10 max | 2 max | 1.0 max | 0.045 max | 0.030 max | 17 – 19 | 8xC – 1.10 | 9 – 13 | 63.72 min |
Mechanical Properties
| | | | | |
| --- | --- | --- | --- | --- |
| Density | Melting Point | Tensile Strength | Yield Strength (0.2%Offset) | Elongation |
| 8.0 g/cm3 | 1454 °C (2650 °F) | Psi – 75000 , MPa – 515 | Psi – 30000 , MPa – 205 | 35 % |
Other Types of Stainless Steel 347 / 347H Socket Weld Forged Fittings
SS 347H Socket Weld Fittings
WNR. 1.4961 SS 347H Socket Weld Tee
SS 347H Socket Weld Elbow
UNS S34709 Socket Weld Cross
Stainless Steel 347H Socket Weld Coupling
SS 347 Socket Weld Lateral Tee
MSS SP-79 | SS 347 Socket Weld Cap
SS 347H Socket Weld Cap
UNS S34700 Socket Weld Union
SS 347H Socket Weld Plug
SS 347H Socket Weld Fittings
WNR. 1.4961 SS 347 Socket Weld Fittings
SS 347 Socket Weld Elbow
WNR. 1.4550 SS 347 Socket Weld Tee
UNS S34700 Socket Weld Cross
SS 347 Socket Weld Coupling
Stainless Steel 347 Socket Weld Fittings
UNS S34700 Socket Weld Union
SS 347 Socket Weld Plug
Stainless Steel 347H Socket Weld Lateral Tee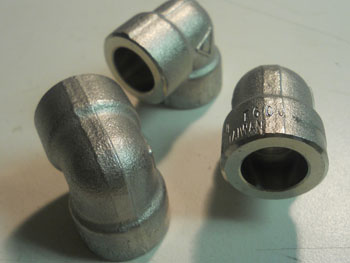 Stainless Steel 347/347H Socket Weld Elbow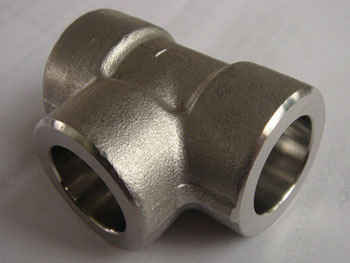 Stainless Steel 347/347H Socket Weld Tee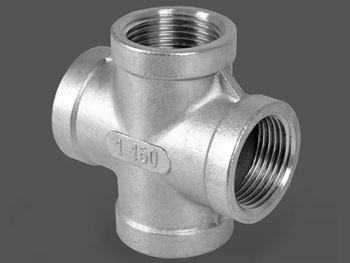 Stainless Steel 347/347H Socket Weld Cross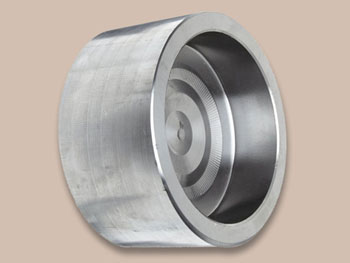 Stainless Steel 347/347H Socket Weld Cap
Cities We

Deliver to

Victor Steels Corporation manufactures and exports to multiple cities such as Mumbai, Thane, Navi Mumbai, Pune, Pimpri-Chinchwad, Vadodara, Kolkata, Gurgaon, Ahmedabad, Seoul, Hyderabad, Singapore, Abu Dhabi, Tehran, Calgary, Noida, Riyadh, London, Coimbatore, Jakarta, Istanbul, Bangkok, Kuwait City, Sharjah, Muscat, Edmonton, Busan, Mexico City, Doha, New Delhi, Bengaluru, Chennai, Surat, Bhopal, Ulsan, Faridabad, Houston, Dubai, Jeddah, Aberdeen, Cairo, Geoje-si, Perth, Santiago, Chandigarh, Indore, Kuala Lumpur, Rio de Janeiro, Dammam, Melbourne, Madrid, La Victoria, Bogota, Lahore, Los Angeles, Algiers, Chiyoda, Ankara, Ho Chi Minh City, Toronto, Hong Kong, Howrah, Sydney, Ahvaz, Karachi, Rajkot, Brisbane, Petaling Jaya, Ernakulam, Secunderabad, Gimhae-si, Al Jubail, Port-of-Spain, Thiruvananthapuram, Milan, Atyrau, Lagos, Hanoi, New York, Caracas, Vung Tau, Al Khobar, Manama, Montreal, Granada, Courbevoie, Visakhapatnam, Ludhiana, Moscow, Dallas, Haryana, Colombo
Countries We

Export to

Victor Steels Corporation manufactures and exports to various countries such as Saudi Arabia, Bangladesh, United States, United Arab Emirates, Canada, Angola, Argentina, Austria, Azerbaijan, Pakistan, Peru, Chile, Kuwait, Mexico, Malaysia, Nigeria, Serbia, Singapore, Taiwan, Chile, Venezuela, Ecuador, Netherlands, Brazil, Vietnam, South Africa, Nigeria, Mexico, Turkey, Hungary, Algeria, Belarus, Belgium, Bhutan, Bolivia, Bulgaria, Croatia, Czech Republic, Estonia, Finland, Greece, Italy, Japan, Libya, Colombia, Ghana, Iran, Denmark, Poland, Australia, Afghanistan, Bahrain, Costa Rica, Egypt, Iraq, Jordan, South Korea, Kazakhstan, Sri Lanka, Lithuania, Norway, Oman, Philippines, Poland, Qatar, Spain, France, United Kingdom, Indonesia, Israel, Iran, Russia, Romania, Thailand, Trinidad & Tobago,Tunisia, Ukraine, Yemen, Hong Kong, Gabon, China, Portugal, Switzerland, New Zealand, Sweden, Slovakia, Kenya, Lebanon, Morocco, Mongolia