Incoloy 800 Stud Bolts, Incoloy Alloy 800HT hex head screw, Incoloy Alloy 800H Head Square Neck Bolts, Alloy 800 Spring Washers, Incoloy Alloy 800HT Threaded stud, Alloy N08810 Hex Domed Cap Nuts Manufacturer in India.

Incoloy UNS N08800 Mushroom Head Square Neck Bolts, UNS N08810 Alloy Washers, Incoloy 800 Anchore Screw, Alloy 800HT Plain Washer, Alloy 800H Self Tapping Screw, Incoloy 800 Socket Screw Suppliers in India.
We are Manufacturer, Supplier & Exporter of Inconel 800, 800H, 800HT Fasteners that are actually manufactured from High Quality of Standard Raw Materials and are designed as per with national and international standards. Alloy 800 Fasteners (UNS N08800 Fasteners), Alloy 800H Fasteners (UNS N08810 Fasteners) and Alloy 800HT Fasteners (UNS N08811 Fasteners) is a nickel-chromium alloy with good strength and excellent resistance to oxidation and carburization. Inconel 800HT Fasteners are small mechanical devices that act as support systems in industrial machinery and can be made of lot of metals and alloys like steel, copper and alloys like Monel or Inconel and their varying grades.
Meanwhile, Inconel 800 / 800H / 800HT are identical except for having an addition of aluminum and titanium. Incoloy 800 / 800H / 800HT Socket Set Screws does work – strengthen during machining and has superior potency and "thickness" not characteristic of steels. Incoloy 800 Anchore Screws has excellent resistance in stress-corrosion cracking, suitable resistance to pitting, crevice corrosion and neutral chloride media. Incoloy 800 Blind Rivet Screws also has some great features to offer such as sturdy construction, high tensile strength, accurate dimensions, and more.
Specification
| | |
| --- | --- |
| Grade | Incoloy Alloy 800, 800H, 800HT / UNS N08800, N088010, N08811 |
| Specification | IS, BS, ASTM, ASME |
| Standard | ASTM B408, ASME SB408 |
| Length | 3mm to 200mm |
| Size | 3/6" to 2", M3 - M56, Custom Sizes |
| Form | Screw, Nuts, Bolts, Washers |
| Application | Automobile Industry, Engineering, Oil & Gas, Heat exchanger and condenser, Refineries & Petrochemicals, Power plants, Desalination Plants, Ship building |
Grade Specification
| | | | | | | | | |
| --- | --- | --- | --- | --- | --- | --- | --- | --- |
| STANDARD | WERKSTOFF NR. | UNS | JIS | BS | GOST | AFNOR | EN | OR |
| Incoloy 800 | 1.4876 | N08800 | NCF 800 | NA 15 | ЭИ670 | Z8NC32-21 | X10NiCrAlTi32-20 | XH32T |
| Incoloy 800H | 1.4958 / 1.4876 | N08810 | NCF 800H | NA 15(H) | ЭИ670 | Z8NC33-21 | X5NiCrAlTi31-20 | XH32T |
| Incoloy 800HT | 1.4859 / 1.4876 | N08811 | NCF 800HT | NA 15(HT) | ЭИ670 | – | X8NiCrAlTi32-21 | XH32T |
Chemical Composition
Grade
C
Mn
Si
Fe
S
Cr
Al-Ti
Ni
800
min.
–
–
–
39.5
–
19.0
0.15
30.0
max.
0.1
1.5
1.0
–
0.015
23.0
0.60
35.0
800H
min.
0.05
–
–
39.5
–
19.0
0.15
30.0
max.
0.1
1.5
1.0
–
0.015
23.0
0.60
35.0
800HT
min.
0.06
–
–
39.5
–
19.0
0.85/0.25
30.0
max.
0.1
1.5
1.0
–
0.015
23.0
1.20/0.60
35.0
Mechanical Properties
Grade
Tensile Strength (MPa) min
Yield Strength 0.2% Proof (MPa) min
Elongation (% in 50mm) min
Hardness
Rockwell B (HR B) max
Brinell (HB) max
800-H-HT
Psi – 75,000 , MPa – 520
Psi – 30,000 , MPa –205
30
–
–
Other Types of Incoloy 800/800H/800HT Fasteners
Inconel 800 Hexagon Nut Exporter
ASTM SB 425 Incone Pan Head Screw
Inconel Alloy T-Head Bolts Exporter
DIN 1.4958 Washers
UNS N08810 Pan Head Screw Exporter
Inconel 800H Socket Screw Manufacturer
UNS N08810/N08811 Structural Bolts
DIN 1.4876/1.4958/1.4859 Inconel 718 Hex Head Screw
Inconel 800H Machine Screws Exporter
DIN 1.4859 allen cap screw Exporter
Inconel 800 Wing Screw
UNS N08800/N08810/N08811 T-Head Bolts
Inconel 800HT Hex Nut Exporter
DIN 1.4958 Eye Bolt
Inconel 800HT Cap Screw
ASTM SB 425 Socket Hexagon Head Screw Anchor Bolt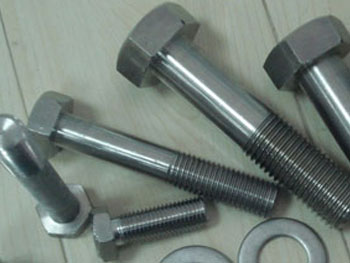 Incoloy 800/800H/800HT Screw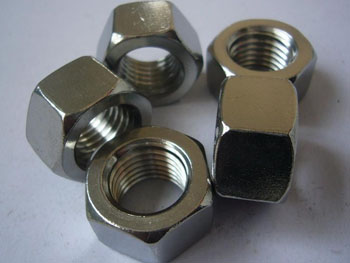 Incoloy 800/800H/800HT Nuts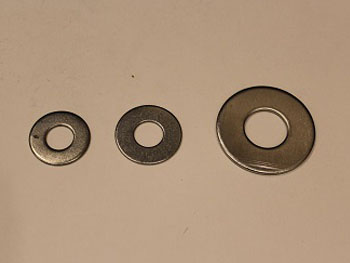 Incoloy 800/800H/800HT Washers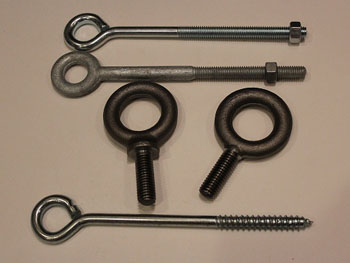 Incoloy 800/800H/800HT Eye Bolts
Cities We

Deliver to

Victor Steels Corporation manufactures and exports to multiple cities such as Mumbai, Thane, Navi Mumbai, Pune, Pimpri-Chinchwad, Vadodara, Kolkata, Gurgaon, Ahmedabad, Seoul, Hyderabad, Singapore, Abu Dhabi, Tehran, Calgary, Noida, Riyadh, London, Coimbatore, Jakarta, Istanbul, Bangkok, Kuwait City, Sharjah, Muscat, Edmonton, Busan, Mexico City, Doha, New Delhi, Bengaluru, Chennai, Surat, Bhopal, Ulsan, Faridabad, Houston, Dubai, Jeddah, Aberdeen, Cairo, Geoje-si, Perth, Santiago, Chandigarh, Indore, Kuala Lumpur, Rio de Janeiro, Dammam, Melbourne, Madrid, La Victoria, Bogota, Lahore, Los Angeles, Algiers, Chiyoda, Ankara, Ho Chi Minh City, Toronto, Hong Kong, Howrah, Sydney, Ahvaz, Karachi, Rajkot, Brisbane, Petaling Jaya, Ernakulam, Secunderabad, Gimhae-si, Al Jubail, Port-of-Spain, Thiruvananthapuram, Milan, Atyrau, Lagos, Hanoi, New York, Caracas, Vung Tau, Al Khobar, Manama, Montreal, Granada, Courbevoie, Visakhapatnam, Ludhiana, Moscow, Dallas, Haryana, Colombo
Countries We

Export to

Victor Steels Corporation manufactures and exports to various countries such as Saudi Arabia, Bangladesh, United States, United Arab Emirates, Canada, Angola, Argentina, Austria, Azerbaijan, Pakistan, Peru, Chile, Kuwait, Mexico, Malaysia, Nigeria, Serbia, Singapore, Taiwan, Chile, Venezuela, Ecuador, Netherlands, Brazil, Vietnam, South Africa, Nigeria, Mexico, Turkey, Hungary, Algeria, Belarus, Belgium, Bhutan, Bolivia, Bulgaria, Croatia, Czech Republic, Estonia, Finland, Greece, Italy, Japan, Libya, Colombia, Ghana, Iran, Denmark, Poland, Australia, Afghanistan, Bahrain, Costa Rica, Egypt, Iraq, Jordan, South Korea, Kazakhstan, Sri Lanka, Lithuania, Norway, Oman, Philippines, Poland, Qatar, Spain, France, United Kingdom, Indonesia, Israel, Iran, Russia, Romania, Thailand, Trinidad & Tobago,Tunisia, Ukraine, Yemen, Hong Kong, Gabon, China, Portugal, Switzerland, New Zealand, Sweden, Slovakia, Kenya, Lebanon, Morocco, Mongolia